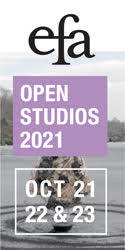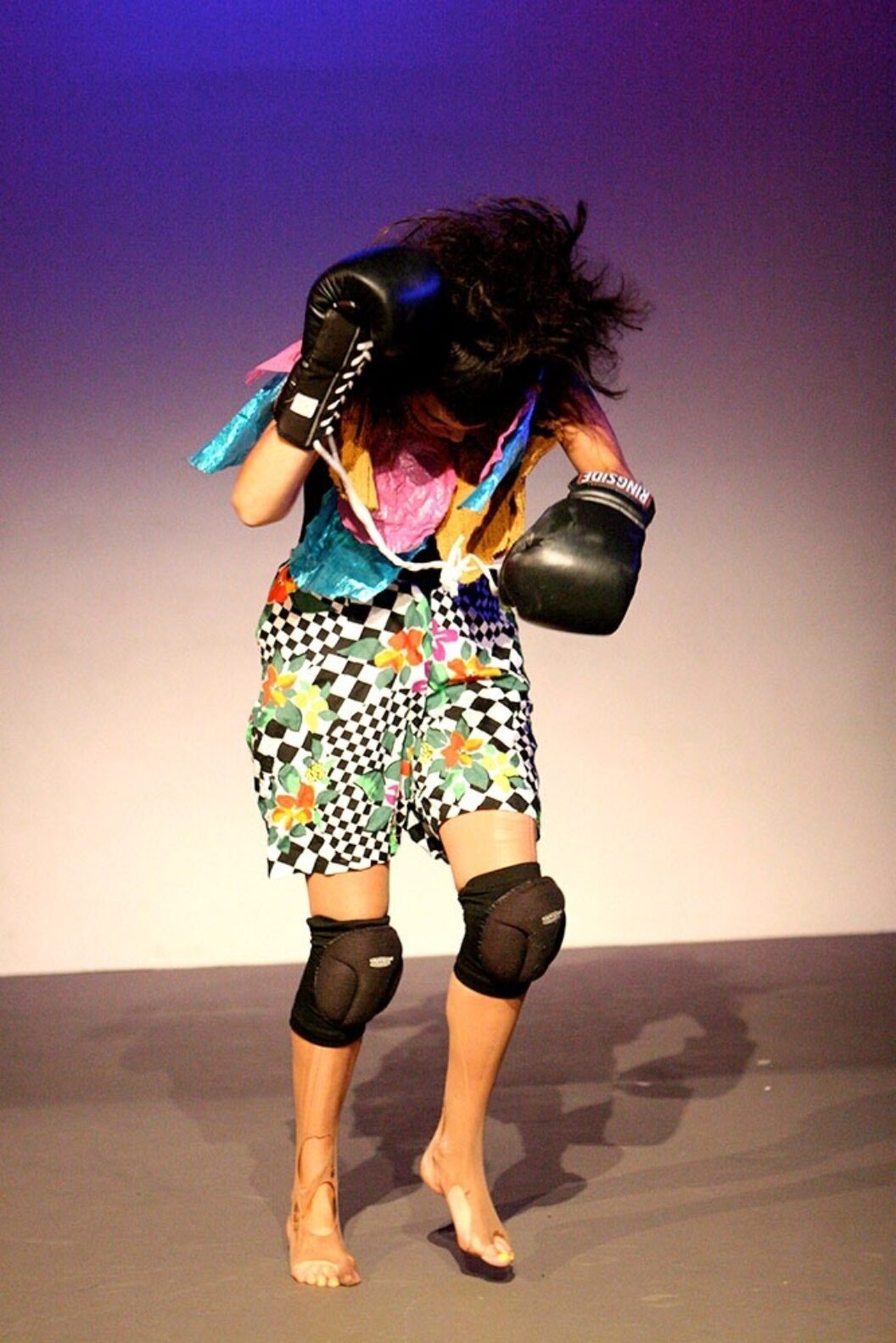 The first time I saw Jibz Cameron aka Dynasty Handbag perform was in 2006. Neither of us remember what or where the show was exactly. I recall it being on a boat. Jibz says it wasn't on a boat, but it was near water. Our friend Zari Esaian, who introduced us that fateful night, says it was at Chelsea Piers, though she has no idea for what occasion.
What I do remember very well is Jibz's performance that night. In it, Dynasty Handbag—in her classic smeared pink lipstick, teased hair, and skintight leotard over too-small nylons—is out on a walk in the woods when she is confronted by a very threatening yet alluring girl gang straight out of the 1960s by way of John Waters. And Dynasty conjures all the girls because it's just her on the stage. The gang leader pulls out a knife from her hair and tells Dynasty to get lost. "I should have got out of there, but you know, I'm the kind of girl that when it's time to do the right thing, I like to do the wrong thing," Dynasty says to the audience, now channeling a Barbara Stanwyck femme fatale. "Do you want to see what I did?" She turns around with her back to the audience, bends over, and starts miming shaving her legs. "Come on. Cut me. Slice me up," she dares the girl gang, transitioning to a song with the refrain "I'm ready." It was funny, smart, irreverent, and hot. But most of all, it was the collection of many pop culture references I recognized and loved made queer—and not of the dusty old camp variety but for the moment we were in right then.
Meeting Jibz Cameron coincided with my moving to New York in the early aughts, at a time that, among many other cultural mainstays, saw the birth of Dynasty Handbag as an icon, the collective id of our lesbian communities.
—Svetlana Kitto
Jibz Cameron Just going to moisturize to get ready.
Svetlana Kitto Very important to moisturize before anything on Zoom.
So I'm not going to pretend there isn't a crazy thing going on right now, which is that we're all quarantined amid a pandemic, unprecedented—
JC —and also unpresidented.
SK Very much lacking a presidented. I've been talking to my oral history friends about how it's important to document what's happening. Hard to do because we're all sort of out of our minds, but as a performer, what's going on with you right now? What's the experience of the thing you do being canceled for the time being?
JC I'm glad you brought this up because I am not having an easy time with it. And I'm not putting myself in any kind of special category; but when this broke out and became very serious last month, immediately everything I was doing was canceled. And nothing moved online. It just completely stopped.
SK Your performances weren't all moved to Zoom.
JC No. I had a lot of live stuff coming up. The main thing I was working on, though, was my TV show, which has been two years in the making, and was about to go into production. The Friday before the order for self-quarantine—my writing partner and I had just turned in our four ordered scripts to FX—all the studios shut down. The producers were scrambling to figure out their projects that were already in production, so we were pretty low on the list of priorities and we still are. Nobody contacted us. Nothing. So besides the financial interruption, I'm having a hard time feeling grounded. Maybe you can tell me who I am? I feel like I don't know or something; it's very strange.
SK Yeah, it must be, for a person who works as much as you do—you perform at least once a month if not more.
JC And I engage so much with other people and projects when booking my shows, holding all these balls in the air that contribute to the final product, which is the live experience. People are like, "You should do a live Weirdo Night on Zoom." And I'm like, "I'd rather get coronavirus." I don't want to do that right now. It sounds depressing and just not the right moment. Weirdo Night, the live show I do every month, opens with a late-night monologue on current topics, even though the way I treat them is very skewed. But I'm not ready for that.
SK Yeah, that seems appropriate.
JC There have been times when I've had to perform right after a major event, like the Pulse nightclub shooting or the 2016 election. And since they had already happened, we could process and let some rage out. Right now it's just dead fear. I don't have any way through it. Because we know things are going to get worse. We know people are going to die; some of us already know people who have. It just feels like this vast unknown, and that's a little bit how I feel about myself right now to be honest.
SK I would imagine it would feel like a loss of identity. As long as I've known you, you've always been working. I mean, you're the hardest working person in Hollywood.
JC That's what they say. (laughter) In the world probably, is what you meant to say.
SK Yeah, I stand corrected.
JC One thing that's becoming really evident during this time is how much I rely on working to distract myself and how uncomfortable it is to not have that. I'm definitely not having an artist residency pandemic, like, learning how to bake bread or something. Although, actually, my partner is getting really good at making bread.
SK But you're spending lots of quality time with your dogs.
JC Yeah, I never knew that could reach a deeper level. But that's the thing about relationships.
SK Intimacy, the gift that keeps on giving.
JC And just feeling another warmth and thinking about liveness and togetherness. When people ask me why I do live performance, maybe this is an obvious thing to say, but it's this exchange that happens. People go insane without contact—like babies need to be touched and held, even though they are disgusting. It's this very basic thing that everybody's feeling right now.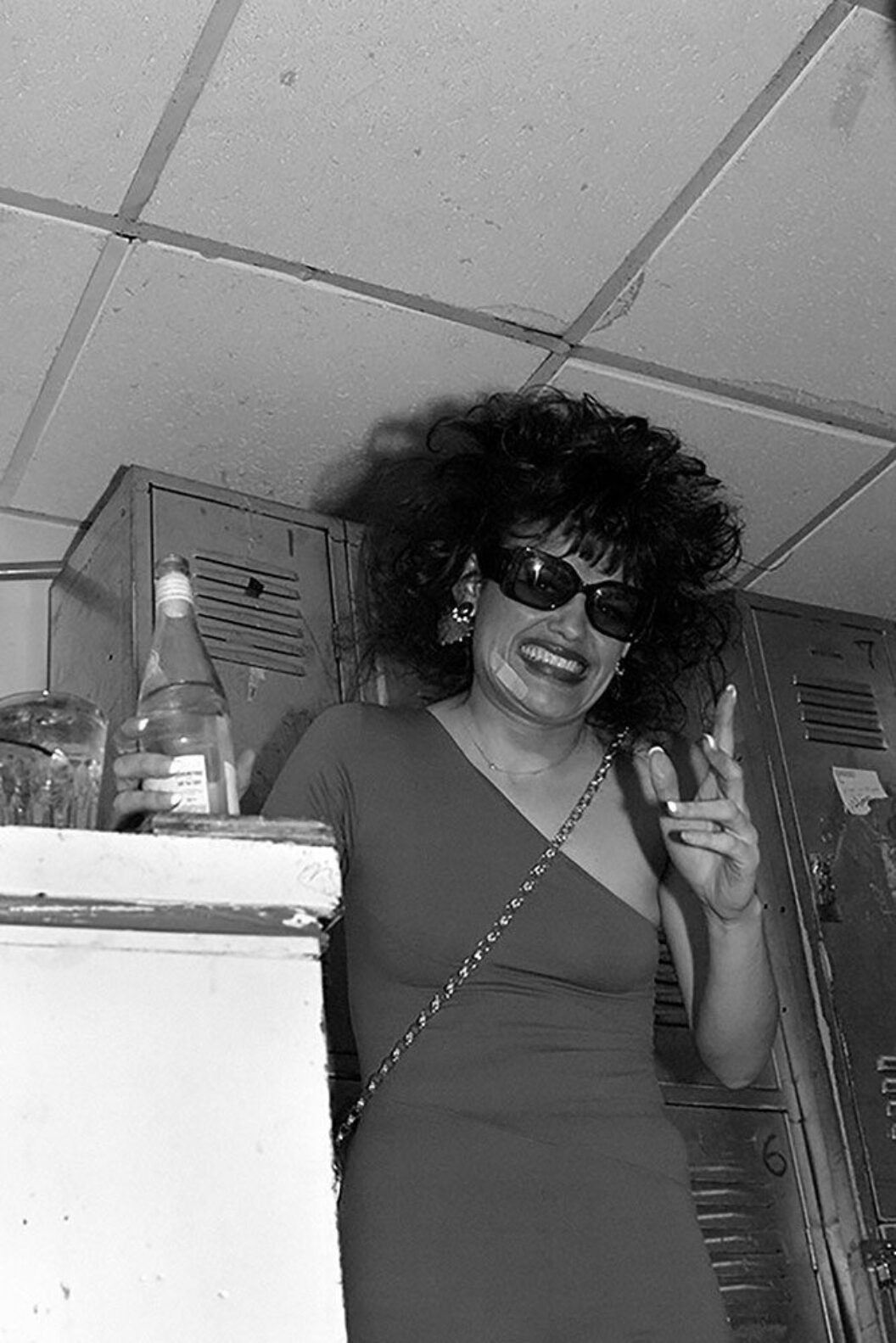 SK Thinking about live performance and the birth of your alter ego Dynasty Handbag, when did you discover that to be an outlet or source of connection? How was Dynasty Handbag born?
JC It started out as a music project. In San Francisco, in the 1990s, I was in a band called Dynasty with two of my friends. And then one of them moved to Italy—for a man! So I started recording our songs alone in my studio at home on my eight-track. And while I was recording the songs, I would have conversations with myself, like with my subconscious, or I would pretend that I was God interrupting my own performance.
I was married at the time, and that was pretty terrible. I kept thinking of myself as this sad, older failure of a woman, like a woman who just did it all wrong. And I found that funny. That's kind of where the look came from: I wore these Miami loungewear type of things. My first show was at an art gallery in San Francisco, and then I was mostly opening up for weird art bands. I was very immersed in this DIY scene where everybody was making stuff all the time, and no one had any, like, aspirations or goals, so it was really easy.
SK Did you do performance when you were younger?
JC Yeah. I was born in this tiny area called Annapolis in Northern California. My parents met in an activist performance commune. Wavy Gravy was one of the founders. When I was about five years old that commune started a performing arts summer camp for kids. It was like all these aging hippies with bald spots and low ponytails. They were like, "Man, let's get the kids together and teach 'em how to do some stuff." And it was like the best part of my childhood, for sure. I loved it. Every summer we would go. My mom and dad worked at the camp. I was one hundred percent into acting. Wavy Gravy was my improv teacher. He called improv "space eating." There were all kinds of classes—juggling, a lot of circus arts and stuff—but I was not interested in any of that.
I was like, Ew. I was very much born to be on the stage. I was so comfortable there, even as a six-year-old kid. When I was in high school, I did plays and stuff. And after I went to art school, I did a theater training program.
SK How did you end up at the San Francisco Art Institute?
JC That was a total accident. I didn't really make any decisions about my life. I just sort of went where things carried me. I dropped out of high school. I didn't think I would ever go to college, and then I was making comic books, and my friend was like, "You could get into my art school with these." They were sad, weird, depressing comics. I was really into Edward Gorey and stuff. They were all about, like, women being murdered and carried around in wheelbarrows and made into marionettes. (laughter) And I got into the school. And I rediscovered performing when I was at the Art Institute.
SK I feel like I've seen videos of yours from that era.
JC Perhaps. I made a bunch of musicals. About art school and hipsters.
SK The subjects of the day.
JC Exactly.
SK So was it during that time you started talking to your subconscious on tape?
JC That was in 2001 after I graduated from the Art Institute. I didn't really know what I wanted to do. I had spent a year in New York when I was in college, and my dream was to get back there. I moved to New York in 2004 to be an actor. I had a bunch of auditions set up and was ready to take over the town. And then I just, um, you know, drank myself into oblivion for like a year—
SK You also started performing a lot.
JC I did. It's important to stress that I had other goals besides just doing weird performance stuff, but when I arrived in New York, this whole world of performance art was available to me. I didn't initially understand that I was in that same context. And then I saw I was part of something that already had a legacy there. I was embraced not by the traditional theater world but by this other sphere, and that's where all the opportunities were coming from.
SK The character and the work changed and grew so much when you brought it to New York. You came upon this whole world that you weren't really familiar with but that was open to exactly what you were doing.
JC Yeah, it was almost like New York knew what I was doing before I knew. My dream was to work with a company like the Wooster Group. I had an internship with them for a while, and I eventually did work with them and learned a lot—including that I didn't want to work with them. And my other big goal was having a show at The Kitchen. I was a huge fan of Laurie Anderson and Arthur Russell, all those amazing downtown people, but then I also was in this queer zone.
José Esteban Muñoz was the first person to contextualize me in that world of queer, punk, othered performance. I met José through a mentor of mine, Nao Bustamante, whom I knew from San Francisco. José was writing and lecturing about my work, and suddenly it had all these words attached to it. He's like, This is what you're doing. And it was awesome because I started to be seen more as an artist. I was not comfortable talking about my work in that way at all, but he helped me. It really validated what I was doing.
SK You were part of a new iteration of performance art, this queer punk scene descended from the Pyramid Club kind of drag that was more bedraggled, irreverent, and anti-perfection.
JC Yes, bedraggled! Like Klaus Nomi and others. But Klaus Nomi is clean and tidy. My look, as it were, is based on ugliness and low-quality fabrics. I like tracing the origins of horrible clothing and thinking about people trying to "look good." My mom wouldn't wear new clothes or any makeup, but then if she had a job interview or something, she would put some on, and it always looked insane. She was bipolar and also schizophrenic, but she was very funny. Dynasty Handbag owes a lot to my mom.
I started performing in downtown spaces, where I kept learning about that legacy, like, Oh, this is where Eric Bogosian got started, all these people I had known about but didn't really understand how they had come up: Ann Magnuson, Joey Arias, Split Britches.
SK When you move to New York, there's this draw to be part of a tradition and a legacy that you actually don't even understand until you're there. A lot of East Village people I've interviewed—people from the Pyramid Club—say that a really distinct thing about New York as opposed to, say, Los Angeles or other places in the '60s, '70s, '80s, and '90s is the performers and artists were just among us. They weren't hanging out in a separate place. Everyone was at, like, Max's Kansas City.
JC You always hear that, but you don't really believe it until you're in the middle of it.
SK In terms of your career and finding a family of artists, by the time I went to see you, I think you'd only been in New York for a year. But among the lesbians I knew, you were our performance hero, expressing the collective id of our communities.
JC That's why I make the big bucks.
SK (laughter) But it's interesting that you fell upon that community in the way that you did.
JC Well, I stopped any hint of bisexuality when I got to New York.
SK Let's be clear. (laughter)
JC I was completely done with that. When I moved, I was like, I'm coming out and I'm fucking staying out. No more back and forth. So I basically was only hanging out with queers. And my performance work was definitely pushed along through that world and how queers champion each other so much.
SK Absolutely. So who were some of those people that championed your work?
JC Well, a performer who helped me a lot and has just been doing this shit for years and years is Carmelita Tropicana. And there were a bunch of people from PS122, like DANCENOISE [Anne Iobst and Lucy Sexton], who were really nice to me. Martha Wilson and Franklin Furnace were amazing and still are a huge support to me. And the early Dixon Place, the living room version.
SK I saw you perform with Faye Driscoll at the old Dixon Place.
JC Yeah, Faye and I had a shared night there; it was so fun. And then there were people like Justin Vivian Bond, who were more publicly known, and of course Vaginal Davis. She was living in Berlin but would come to New York, and I was in a few of her shows.
And there were people who would challenge me to do stuff: "Does Dynasty Handbag have a narrative trajectory? Instead of just these songs and weird blips and blurps?" That's when I wrote Hell in a Handbag, which was based on Dante's Inferno.
SK Where was that for?
JC PS122.
SK My first memory of you doing something really narrative was when Dynasty played a hard-boiled detective at Dixon Place.
JC Oh, yeah, the Vertitigo show. That was the most involved narrative piece I had ever made. It was kind of a nightmare. I didn't know what I was doing at all.
SK I remember you did a run-through, where you invited people to give feedback. And I was like, "Wow, okay. I don't totally know what this is. I'm a little nervous for Jibz." And you got feedback from lots of people in the audience, some of which was probably not that helpful—twenty-four hours before the show.
JC Yeah, that was a rough ride. I had to fix that show overnight.
SK All I know is that I went to see it a day later, and I think I cried. I was like, How the fuck did she do that?
JC I had to rewrite a lot to make it all glue together. I stayed up all night. I have this ability to make things come together when I'm doing something live. And I think I was really relying on that. But then in the run-through, I realized it didn't work. That show was crazy… But a triumph!
SK (laughter) So from there, you started doing more narrative-based projects. Was it from that formal transition that you started to think more seriously about doing TV?
JC Well, first I made that movie with Hedia [Maron] in 2007.
SKThe Quiet Storm.
JC My finest work to this day.
SK It's so good. I just watched it a couple months ago.
JC Yeah, because we weren't really trying, just entertaining ourselves.
So from there, Hedia and I were approached by a few producers, and we tried to make a TV show in 2008. It was a colossal failure. And it broke up our friendship for almost a year; it was really rough. Adult Swim was interested, but they wanted a children's-show version, and we just couldn't make that work. And then we got asked by Triple Canopy to make a project about what had happened, a story about collaboration. We made it into an online comic book and presented it at Triple Canopy, and then we showed our terrible pilot that we had tried to sell to Adult Swim.
SK It wasn't terrible, dude. I worked on it too.
JC Well, there were some cool things.
SK Like the hands.
JC Yeah, that was actually the best thing that came out of it. The "Hands of Shame" song. But you know, it wasn't quite right. So anyway, the story comes out on Triple Canopy in 2013. And that year, I'm in LA performing, and I meet Jack Black, who is a lovely person and quite a weirdo himself. He comes backstage and tells me, "I'm a big fan of yours." And then he says he has a production company, and he wants to work with me. I was like shitting myself. I sent him a bunch of stuff to look at, including that Triple Canopy thing. And he was like, "This is the show. Not the one you pitched. But the story of you, this weirdo lesbian, trying to make it as a performer." It's like what every single television show is now.
SK Right.
JC Like the lesbian fucking Louis C.K. The dirtbag sex addict who's like trying to get their shit together, and it's wacky. I have a new start, you know, and a nonbinary best friend, who is the comic relief.
As my writing partner, Amanda Verwey, and I started working on writing it, I realized I couldn't really do it in New York because I didn't know what I was doing. I had also gotten a little bit tired of getting a grant or a commission for not much money and doing shows at the same kinds of venues. After the Soggy Glasses show at BAM in 2014, I felt I'd done a lot of what I came to New York to do. And the idea of learning something new, like writing for TV, sounded so fun and different. I moved to LA in January 2015.
SK In your current life, you're still doing lots of performance stuff, and you have a recurring live show. It's not like you moved to LA and stopped doing that kind of work.
JC No, but it did change a lot. When I got here, I worked on this TV project with Jack, and that didn't work out. I had some realizations about the world of Hollywood; I was disillusioned. And then I was like, I need to do my live shit or I'm going to go bananas. So that's how I started Weirdo Night—because I didn't have a place to do my shows. The only option was a comedy club or whatever.
SK Weirdo Night is something that could only really have happened when you moved to LA because in New York, there's already so much cross-genre, weird performance. Whereas in LA, there are people who are dying for that kind of thing. So it seems like it's really filled a hole in the landscape.
JC That's what I am, a hole filler. I'm a landscape artist. (laughter) But yeah, Weirdo Night was very timely. It was evident from the beginning that people just needed it really bad. There are amazing performers and wonderful weirdo comedians here, but there didn't seem to be a place where they were converging on the stage together. This is changing now of course, but it seemed to me that the social distancing inherent to Los Angeles prevents some crossover of the art and entertainment worlds. It's not that way in New York. People go out and sort of see everything there. I felt like I didn't really have the right platform for myself either; there are a billion comedy clubs and lots of art galleries, but neither of those environments felt quite right.
I have comedians on my show, usually one per night. And they always tell me how wonderful my audience is because they're used to doing stand-up in more hetero-normy atmospheres. The Weirdo Night audience is the best, most supportive, and most willing to be abused by me. I love them. There are so many young people, particularly queer people of color, who do amazing live work, drag shows—and perhaps were they in another context, they would be considered performance artists, so I want to give them a different experience of performing. Like, You are an artist and you can cross over to all kinds of audiences because your work is good. Weirdo Night is really just things I am drawn to and that have a similar spirit, regardless of the form they take, or the quality—that has a wide range!
I've gotten a few commissions to make to make pieces here, but they're very small, which has taught me how to make really pared down stuff, shows that are like stand-up, such as I, An Moron. That was a commission from the Hammer Museum, for $1,000. They were like, Why don't you make a new one-hour performance piece for the museum? And then they threw some wooden nickels in my face. I was like, "Fuck you!… Okay, I'll do it."
Part of coming here was I just wanted to learn new things. And I didn't know what they were exactly. But I think you can stagnate if you're a solo performer. You get in a little world where you're like, This is what I do, and this is the community that supports me, and this is my audience. I want to do other things and learn how to write differently. I'm a much better producer now that I've been doing Weirdo Night. And I also have a gift for weaving together all different kinds of work. Making it all go together. A lot of times I just start doing something, and I don't really know why I'm doing it, but I figure it out later. That's something one of my mentors, Kate Valk, told me: not to question the impulse. Just follow it, and you'll figure it out later because the answer is already there; that's what's giving you the impulse to begin with.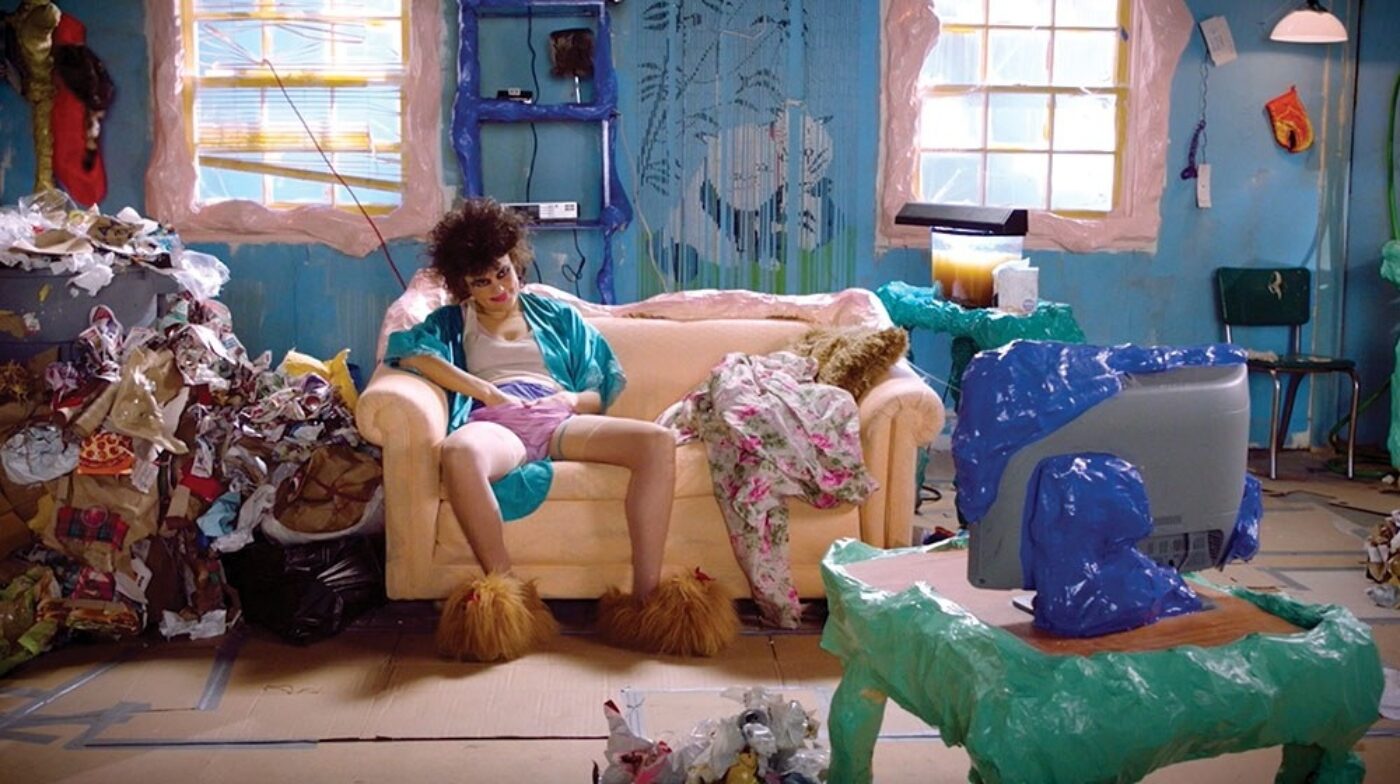 SK Maybe we can end by talking about the present projects. What is this new TV show you're working on?
JC So the show is called Garbage Castle, and Dynasty Handbag lives in a one room SRO on top of a pile of trash. And she has a roommate—who's a gay possum played by Cole Escola—living in a garbage can in her house. He's like a dandy. And then there's her conspiracy theorist lunatic hippie landlord played by Maria Bamford. It's supposed to go on FX's alternative content block that's like Adult Swim called CAKE.
SK Exciting.
JC Peggy Noland made the set. It was just a dream. A goddamn dream. I tell you, Lana. It was a lot of work, but everybody was so great.
SK How long is the pilot?
JC Eight minutes? And then the people at FX said, "Great. We like it." And then we didn't hear anything for another, I don't know, eight months.
SK Oh my God.
JC Only this February did they say, "Okay, we're ready. We want four episodes." So my writing partner, Amanda [Verwey], who's one of my closest friends out here, and I got to work. And we have our nothing's-too-stupid motto. But the stories are thoughtful. Each one has to have an arc, and we have to connect with the material in a real way. There's always some kind of politics in it that we really believe in, even if it's represented in the dumbest, most disgusting, asinine way. Like putting a Yankee Candle on top of a turd instead of cleaning the turd that you find on the floor.
SK Is that in the show?
JC (laughter) Yeah. Dynasty Handbag has a meltdown about cleaning. She has to clean the SRO, so she can Airbnb it, or Air PNP it. Then that Herzog voice comes on: "What is cleaning? Cleaning is avoiding death." Which is interesting now because that's what's happening.
SK Yeah, that's what we're all doing right now.
Alongside the television opportunity, you recently got a Creative Capital grant for a new performance work. Congratulations.
JC Thank you. I've been trying to get one of those motherfuckers for a long time. Never stop applying. Carolee Schneemann got a Guggenheim on her eleventh try.
SK Oh my God.
JC A friend of mine said, "You're going to get this one year. It just hasn't been your year of bozos yet." And when I saw who was on the panel this year, I was like, these are my bozos.
So the live show I'm working on for that is called Titanic Depression. It's a remake of the 1997 epic film by James Cameron—which is my actual father's real name—told through a lot of different lenses. For example, the main character Jack is an octopus, and he's a stowaway on the boat, pretending to be an elite, giant ladies' hat. He's trying to escape climate change, and he meets the young lass, and I think I'm going to play all the characters sort of. I have no idea how this is going to go. It's a collaboration with my friend Sue Slagle. It will be a live film. She's going to do these animations and have me talking to puppets on a string that she'll manage from the stage. And she's created all these video plugins that'll make me look like I'm underwater and do all kinds of weird effects. I've been wanting to do this sort of thing for a long time: a big, involved performance for the theater. But one that has the improvisation, spontaneity, and fun of my club shows.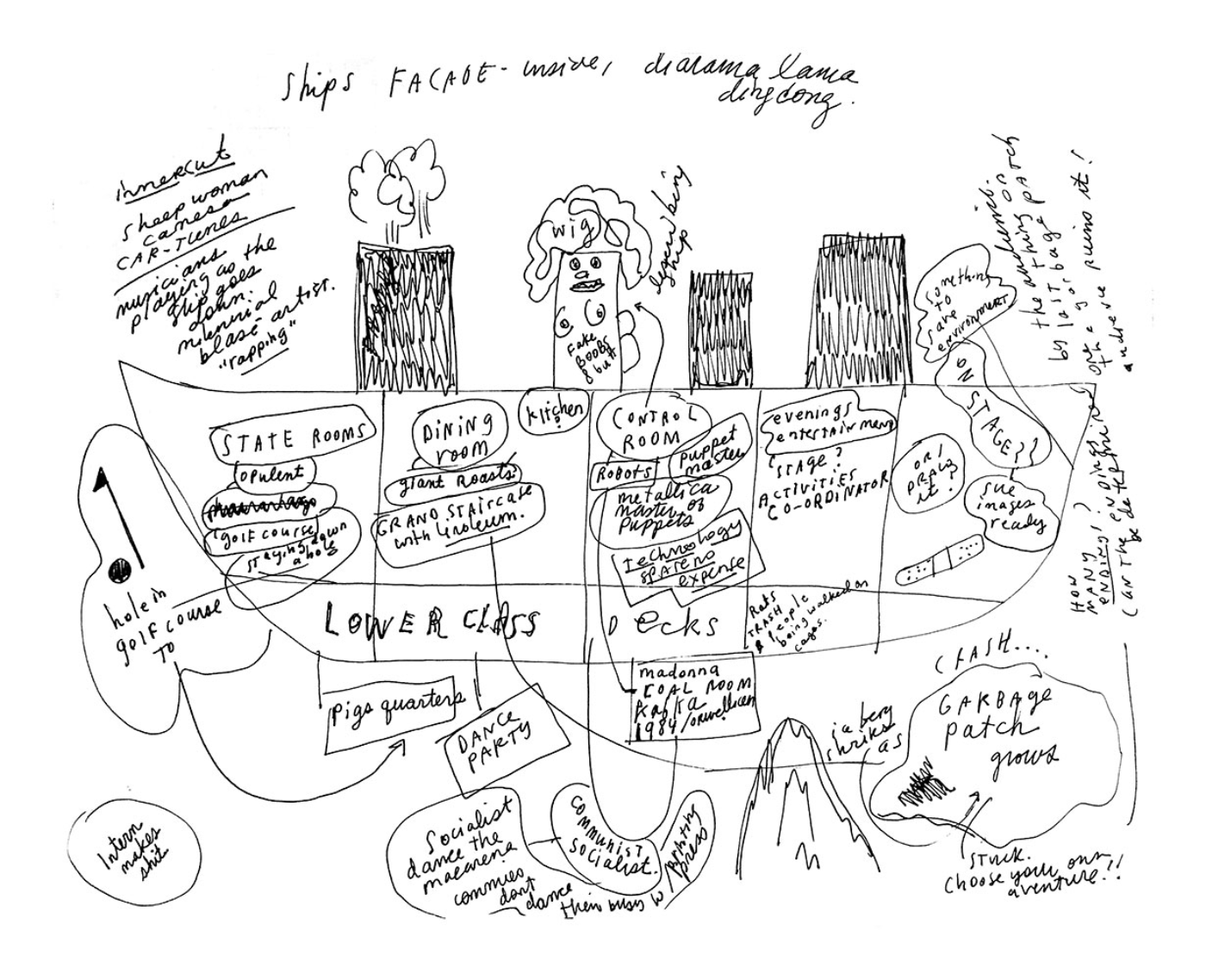 SK It sounds very collaborative.
JC I've never collaborated this closely. Sue and I are on the same brainwave in terms of politics and humor. We can just talk about those larger concepts forever—capitalism, technology, men being horrible, animals, bacteria.
SK It sounds like the confluence of many different influences that you've collected over time.
JC I'm really excited. It's going to be at Pioneer Works, supposedly in the fall of 2021. But we'll see.
SK That seems entirely possible.
JC It's good to talk to you about this because I feel like, Okay, I've done some things. I can do some things.
SK It's funny how there's a pause of a couple weeks, and you're like, "Who am I?" It's like, Dude, you've been working nonstop for twenty years.
JC Thank you for that. I feel seen. I think there's something about not being able to push through this in the way that I would like because it's just not that type of time.
SK Ted Kerr wrote this beautiful thing. I'll send it to you. He does a lot of scholarly work around HIV, AIDS, illness, and the queer community. He's been responding to the current pandemic with these great Instagram posts. He made one today about how it's important that we push back against demands for professional productivity and output, that we "refuse, when possible, to act as if this is normal." The expectation that you do an amazing job and perform right now is antithetical to the idea that we need care and this needs to be taken seriously. It's not helpful to enable that kind of insanity because we're in a crisis. And it's scary as hell.
JC It is scary. I mean, you're right in the middle of the great big red sore on the New York Times map. But wait, then is this also good? This huge planetary pause on consuming and working constantly. It's not the same for everybody of course. To those of us, like myself, privileged enough to be able to be reflective in this time, it's a big moment of thinking, you know, the earth just needs a breather for a second. Even as I find I'm still wanting to be productive, I'm listening to the advice of people who've told me that this is not an artist residency. You're not supposed to be your best self. The best thing you can do is just stay physically healthy. And stay away from people.
SK And be a part of your community in whatever way that looks right now, like talking and checking in as much as we can.
JC In this other way, it's like back to the basics of "peace begins at home." Let it begin with the immediate people in your family or your building or your circle or your neighborhood. That's where I need to put my energies, making those relationships work.
SK Totally.
JC And when I say people I mean dogs.
The Select Equity Group Series on Theater
Svetlana Kitto is a writer and oral historian in New York City. Her writing has been published by Longreads, The Cut, Hyperallergic, Interview, CULTURED, Guernica, VICE, ART21, and elsewhere. She has conducted oral histories for archives and exhibitions at the Brooklyn Historical Society, the Smithsonian Institute's Archives of American Art, Museum of Arts and Design, NYPL for Performing Arts, and Gordon Robichaux Gallery, where she is an in-house writer and oral historian.
Originally published in
Our summer issue includes interviews with Amoako Boafo, Jibz Cameron, Brenda Goodman, Odili Donald Odita, Jenny Offill, Nicolas Party, Rowan Ricardo Phillips, and Craig Taborn; poetry by Safia Elhillo and Nathaniel Mackey; prose by Lydia Davis, Marie-Helene Bertino, and Saidiya Hartman; and more.