Bifurcated Fictions: Jessica Anthony Interviewed by Annie Liontas
A satirical novel about a craven millennial politician and a taxidermist in search of souls.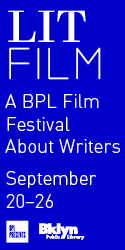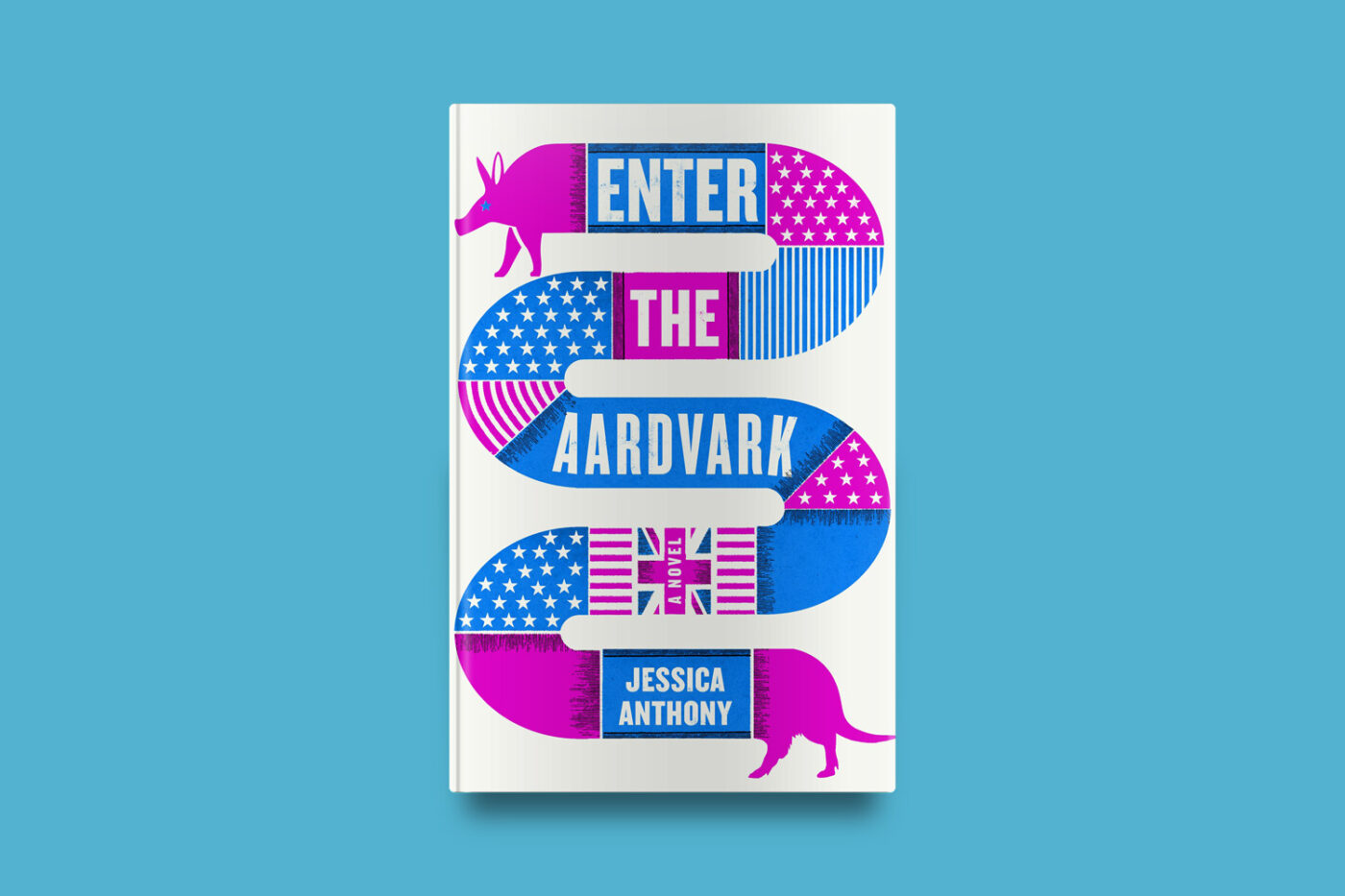 "Earth pig" might be fitting nomenclature for a gay Republican congressman from Virginia who votes against his own interests and dresses like Ronald Reagan. In Jessica Anthony's new novel, Enter the Aardvark (Little Brown and Company), Alexander Paine Wilson is in the heat of his re-election campaign when he receives a gift from his scorned lover: a stuffed aardvark. On his way to return it, Wilson is stopped by a cop whose wife suffered under Wilson's rabid abortion laws, and thus begins the undoing of a politician who all too familiarly names his "nightmare trio" as "Black, female, and lesbian." Enter the aardvark. We follow the improbable animal from origins to "discovery," moving in narrative switchbacks from Wilson's point-of-view to Titus Downing, the man who taxidermies the beast. Like Wilson, Downing is uncomfortable around women and lives a lie, except for when he is stripping a creature down to its parts and searching its eyes for its jiva.
Without a doubt, this will be the funniest book you read all year. Enter the Aardvark is absurdorealism and satire after Trump—wily, scathing, and necessary, with a sense of humor. "Humor in the truest sense," Anthony says, is "the kind that tells the truth about us"—and wait until you see what this novel has to say about you.
—Annie Liontas
Annie Liontas Why the aardvark (which is spelled "oddfuck" at least once in this book)?
Jessica Anthony I knew almost nothing about aardvarks other than what most people generally know, but was instantly smitten by their visage: with their long ears and snouts, eye-whiskers, trunked legs, kangaroo tails—the creatures appear… irrational, and were the correct vessel for my craven millennial politician.
The aardvark, with its spoony claws, literally buries itself to hide from danger.
AL We, the readers, Enter the Aardvark not with a word, but with the em dash—and suddenly we are thrust four billion years ago to the beginning of earth as we know it. (Here comes the lava… "and ta-da: mountains!") What does such a move on page one open up for you, and us?
JA Writing in phrases, with long sentences, replicates the way I hear languages spoken in the twenty-first century. I've been thinking quite a bit about how cameras, phones, and digital life in general are changing human speech. Even in the moments of the novel when the narrative slows down ever-so-slightly, the momentum ignited in the opening creation passage is at work throughout, catching words, bouncing certain syntaxes, spinning long sentences that leap around in time. Woolf, Joyce, Krasznahorkai, Hrabal are all famous long-sentence writers I return to over and over. (Lucy Ellman's "the fact that" refrain as an engine for Ducks, Newburyport is ein Meisterstück.) Which is all to say that the opening salvo made the style of the entire novel more capacious.
AL I love this image of the opening sentence bounding through the work! I'm reminded of Garielle Lutz's definition of the sentence, how the words must convey the impression that they have lived together "for quite some time, decisive time."
JA That's excellent, I hadn't heard that before. She sounds like Woolf there!
AL The opening passage, partly through syntax, presents the reader with the elasticity of time (of the very kind we see in Woolf). In Enter the Aardvark, we move in narrative switchbacks from the perspective of Alex Paine Wilson in 2020 to that of taxidermist Titus in Downing in 1875. How is time a source of tension and layering?
JA A bifurcated fiction that hurtles between two radically different eras is actually like writing three fictions: there are the two on the page, then there is the invisible, subterranean story, the connective tissue, both unfixed and malleable, between them. There are unspoken truths about Alex Wilson that live in Titus Downing's story, and writing Downing affected the way I felt about Alex as I wrote him.
AL Yes, absolutely. We feel that third story like an undercurrent.
JA It's the invisible fiction between the narratives that interests me, something I can sense and feel but cannot explain or rationalize. This is where the words, the repeating syntaxes, do their work: "enter the aardvark" is a phrase repeatedly recontextualized throughout the novel, in both present-day Washington DC and 1875 Victorian England. The novel, then, gives you the room to write invisible meanings, allows you time to deal with the past. I think of the famous Wallace line often when considering the historical weight that a character carries, "the truth will set you free, but not before it is finished with you."
AL We balk at Congressman Wilson—that is part of the fun and mischief of this novel. Yet the use of second person point of view softens him. It suggests that we, his reader, may have more an idea about Alex than Alex himself.
JA Funny enough, I started the book in first. But I could not stay long in Alex's narrow worldview. By the time I made it to "no one knows that you suck Greg Tampico's cock," I realized the power second person could wield. Writing second allows you to slide smoothly between empathy and indictment. This was my first experience with it, and I was delighted to discover that it's actually roomy and could expand: there is potential for narrative interference in You, in the guise of what I came to understand to be a backdrop omniscient narrator who knows much more than Wilson knows, and is willing to bring the reader along.
Here was an awful character that I found to be a total pleasure to write in second person. His vanity, arrogance, and mediocrity—his obsession with Ronald Reagan. Is there anything more fun that putting a villain through such total mayhem? The old rules are changing on him. He may not realize it, but women are very much in power in his world, and his charms are facile, simply outdated, like one of Reagan's ridiculous Brooks Brothers suits. Alex can emulate Reagan all he wants, but Reagan became president almost half a century ago. I felt crummy for Alex when he realizes that he's really a kind of time-capsule human being: he's a millennial with zero imagination, and is relying on old conservative tropes to try and curry favor.
AL This book is one of the funniest I've read in a long time. I had to hide it to keep my wife from stealing it!
JA Thank you. I'm not good at transparency. I loathe writing essays. There might be something wrong with me. I need the veil of fiction to tell the truth. Misery is, of course, the seed of humor, and is a more enjoyable, more sly way of getting at the jagged heart of your fiction's human questions. It's the rare novel I'll read that doesn't have some wink or gesture towards humor.
AL That slyness is a kind of buoyancy, I find—when humor shows up on the page, the life is undeniable.
JA Humor is not given nearly enough literary credibility these days. Humor is as expansive and multifaceted as solemnity, and boy, solemnity can get very tiresome in the wrong hands. Solemn or "quiet" novels—as I've come to hear them—risk an extraordinary level of self-indulgence. I tend to be drawn to louder, more performative fiction. I have an addiction to great voices, those novels that make you feel like the narrator is talking to you and you alone.

AL Is God a satirist?
JA I do not believe in a god, but—No! A satirist is in the business of exaggerating, parodying or reversing awfulness to reveal how awful it really is. God doesn't deliberately reverse how awful we are, we do that just fine on our own. We humans seem to get into heaps of trouble when we lose the ability to laugh at ourselves. The soap opera surrounding the Philip Roth biography by Blake Bailey is a fine recent example. Roth so badly wanted his sexuality to be understood and his lust to be taken seriously, so who does he hire to write his biography? A man who sympathized with his misogyny, who now appears to be a serial groomer of eighth graders, and is accused of sexual assault. Okay, maybe god had a hand in that one…
AL Women satirists rarely get enough credit. Who are some of your favorite?
JA I've thought about this, and wonder why. It wasn't always so. I dunno, I'll stew about this sort of thing for a while, then blame a faceless group of oppressors and feel instantly better. I read everything by Lorrie Moore when I started writing. Nowadays I deeply enjoy reading Sheila Heti, Deb Olin Unferth, Nell Zink, Ottessa Moshfegh… there are so many brilliantly funny, deadpan novelists who gut me. Then there are those writers I also admire whose fictional humor is not satiric but savage, like Amy Hempel, Corinna Vallianatos.
ALLet's talk artifacts! There is such great stuff in this book—
There is Ostlet's cabinet; ("lidded glass jars, brown bottles of chloroform"); Titus's workshop ("fat glass bottles filled with beeswax, with mixed cedar oils, with salt of tartar"); Alex's clothes: the wide, silk ties Reagan wore; the pale blue cowboy shirt Reagan wore; the $398 Bill Blass bathrobe Reagan wore. How do such artifacts reveal the story to you?
JA André Breton has a wicked treatise on the object called Mad Love. He celebrates the ordinary thing as extraordinary, and meditates on the unfixed nature of the object in our consciousness: "what is delightful here is the dissimilarity itself which exists between the object wished for and the object found." Alex Wilson's habit of collecting Reagan's clothing and furniture (he even tries to buy a vial of his blood at one point) is capitalism run amok—but the meaning of his uniform and lifestyle changes through the book, as he changes. Objects are not fixed. Downing's environment of objects, meanwhile, is in service to his art: he is not a twenty-first-century man but a nineteenth-century man, at a time when there was still such thing as "the stuff of life."
AL You do so much with mirroring: the aardvark appears both in the past and present, but so too does loss, sight and blindness, concealed love between men, the hasty retreat of a lover, the word "coy."
JA I came to think of them as crossovers or bridges between the characters' lives. At some point I allowed myself to cross the bridges, and they were, every time, epiphanic. Perhaps most significant for me was the realization that the reason for Richard Ostlet's bandaged head, his lost eyes, lay in Greg Tampico's body. Greg's face is wrapped in the same gauze or bandage Ostlet wore, a strategy which keeps the eyelids glued shut. The novel abruptly jerked me into another climate where the satirical tale became Realism.
AL How is this book grappling with conservatism—especially queer conservatism—and questions of hypocrisy, power?
JAEnter the Aardvark is not a work of criticism veiled as fiction; it is a story about two male couples who cannot, for different reasons, live the lives they want and need to live. But what are we to make of the attitudes these men, however sympathetic their cause, take towards women? What happens to others when we deny ourselves the ability to love? Nowadays, we are seeing a new horde of radicals perfectly fine with abandoning love for fear, people trying to reengineer conservatism into the darkest version of itself. For them, politics has taken the place of religion. Maybe it's time to believe in god.

Enter the Aardvark is available for purchase here.
Annie Liontas's debut novel, Let Me Explain You (Scribner), was featured in The New York Times Book Review as Editor's Choice and was selected by the ABA as an Indies Introduce Debut and Indies Next title. She is the co-editor of the anthology A Manner of Being: Writers on their Mentors. Annie's work has appeared in The New York Times Book Review, NPR, Gay Magazine, BOMB, Guernica, McSweeney's, and Ninth Letter, and she is a contributor to the forthcoming Tolstoy Together: Reading War & Peace with Yiyun Li. Her nonfiction was chosen by Roxane Gay as "Best of 2019."