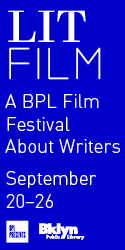 Invisible Maps: a history of doing—puzzling and promising (to what territories would an invisible map orient us, anyway?), unassuming and all-encompassing (a whole history of the very act of doing? in lowercase?)—is a working title worthy of Jesal Kapadia's fairly epic video-in-progress, two years in the making and poised to put the Mumbai-born, New York-based artist herself squarely, and visibly, on the map.
Kapadia is a former graphic designer, Whitney Independent Studies Program student, and art editor of Rethinking Marxism, all of which must figure into how her short-form looped videos distill whole discourses into a mind-etching image. Woman Flying, 2002, in which a sari-draped woman's body shudders spasmodically in the air—ecstatic, hysteric, or antic?—her feet never touching the ground, conjures the rootlessness of the diasporic experience. A companion piece, Marking, 2004, pictures a squash court marked definitively by red floor-tape and so very subtly by an absent player, whose body, digitally erased from every frame, reads as a ghost. Seen in last fall's Enemy Image exhibition at Momenta Art in Brooklyn, Marking ruminates on the disappearance/deportation of certain brown bodies from the US after September 11, both mourning absence and offering it as a form of protection—invisibility not as oppression but as safe haven.
Invisible Maps, due to clock in at 45 minutes, represents a major leap in length and narrative complexity. Set in various cities in India and Plano, Texas, the piece follows a 30-ish Indian woman who manages outsourced South Asian workers for American mega-corporations. The woman relishes her global citizenship and the liberation it affords, even as she works long hours in highway-flanked, steel-and-glass office buildings outside Dallas-Ft. Worth. (In an overlooked quirk of the outsourcing business, workers are not only taking calls in Bangalore, they're populating cities like Newark and Plano, which supports some 120 Indian restaurants.) The narrative will be peppered with "chapters": homages to vanguard radical Indian women from the 1850s onward (the protagonist's predecessors); excerpts from 15th- to 18th-century Indo-Persian poetry praising the emerging trade city ("pilgrimage site of the intoxicated"); and finally, juxtaposed images of Moghul architecture (decadent, disintegrating) and the Dallas-suburb variety (sterile, spanking-new).
A sprawling work traversing centuries, touching on architectural history, the origins of capitalism, postcolonial identity, and feminist heritage, Invisible Maps will be finished this spring. In the meantime, The Laughing Club, 2003, and Telegraph, 2005, are part of Experimenta '06, the International Festival for Experimental Film and Video in Mumbai, an appropriately global event for Kapadia's unique global perspective.
—Jennifer Liese
Originally published in
Interviews Dana Schutz, Harrell Fletcher, Tacita Dean and Jeffrey Eugenides, Frederic Tuten and Bernard Henri-Lévy, Lynne Tillman and Paula Fox, Judd Ne'eman and Janet Burstein, Charles Atlas, and Marsha Norman and Adam Rapp.