Older People Do Reinvent Themselves: Jenny Bhatt Interviewed by Anjali Enjeti
How life transitions inspire literature and what it means to build South Asian writing community.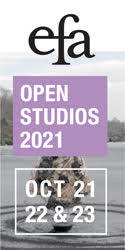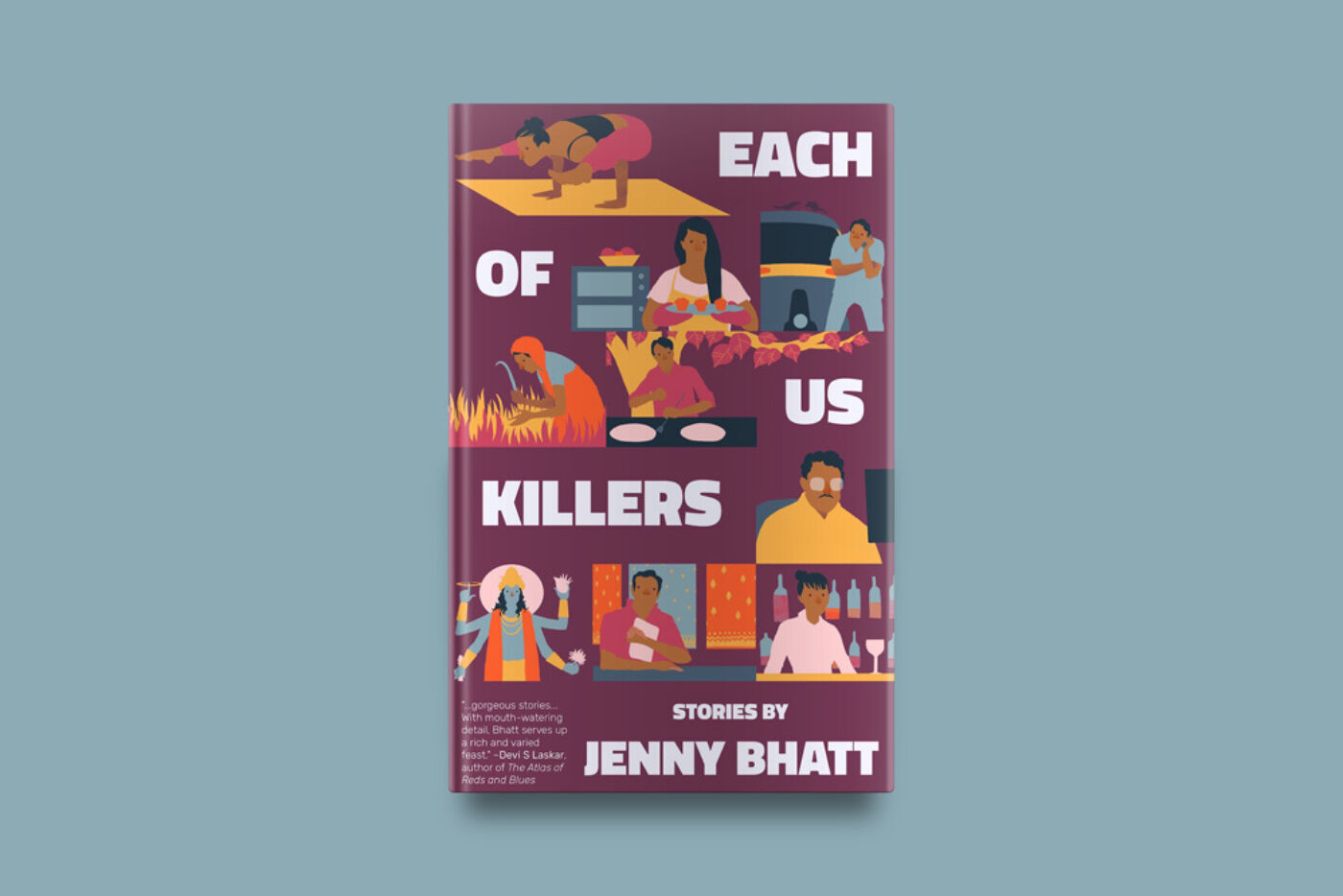 Jenny Bhatt has her hands in many pots. She's a critic, writing instructor, literary translator, and the creator of the podcast Desi Books. Her translation of Dhumketu's short stories, Ratno Dohli, will be out in December (HarperCollins India). But Bhatt spent most of her career as an engineer and only recently transitioned from the corporate world to pursue a literary life.
It may not be surprising, then, that her luminous debut short story collection, Each of Us Killers (7.13 Books), focuses on the ethos of work. Whether a place of employment is a wealthy owner's home or the shop of a very small village that becomes the scene of a gruesome crime, Bhatt studies how work, and the relationships it forges, foment both trusting and toxic environments. In "Life Spring," a baker named Heena finds ways to build her new business while still haunted by her ex-husband's abuse. In "Separation Notice," Lord Vishnu, the god of protection, is given his walking papers. In "Pros and Cons," Urmi plays second fiddle to a much younger, less experienced yoga instructor and contemplates their relationship.
Bhatt gracefully argues that work is personal. It is the axiom of our emotional state and the vector for our agency, autonomy, and self-worth. These sublime stories may center on work, but they evoke the unique kind of intimacy shared within the larger workplace community.
—Anjali Enjeti
Anjali Enjeti It's been a pleasure watching you transition to a full-time writer in real-time, on social media. How did you go about making this transition?

Jenny Bhatt The same year I turned forty, I gave up my corporate job in Silicon Valley. I was burned out. I thought, If not now, when will I do this? But I first needed to know how to manage my savings, so I took a course in financial planning. Then in early 2014 my mother passed away. I went to Gujarat to do last rites. I realized that if I stayed another year or two in Silicon Valley, my savings wouldn't last long enough for me to write and get the book published very quickly. The cost of living would be lower in India.
A few months later, I sold the car and the house, packed up boxes, and moved to India. I hadn't lived there for two decades. I was supposed to be in India for two years but it ended up being five years. Then in January 2019, I signed my book contract. I got married and in February of this year, I moved to the Dallas area where my husband was living and working.
AE Do you think your former career had any impact on the craft of writing short stories?
JB Oh, for sure, especially during my last years in management consulting. My job was to work with Silicon Valley companies on specific business problems. I would have to go in for a couple of weeks, quickly gather all the necessary facts to frame the challenges and conflicts properly. I'd then have to create a "story" to present to my bosses and the client executives in a compelling way. The next step was to offer a resolution (or multiple resolution options). Along the way, I would have to constantly "read the room" for what was really context, what was subtext, and what was being left unsaid by various players. I had to figure out what all of that meant for the "story" I was creating. These are all creative and critical thinking skills necessary in both life and art. I'm very thankful for how much I learned from that time in the corporate world.
AE You've been reviewing stories for years. That's how I came to meet you online. How did you begin doing this and did writing about short stories help you shape your own collection?
JB I had a blog called Indiatopia. I started it in 2014, when I first moved back to Gujarat. Every month I read fifteen short stories and featured five of those stories on the blog. The monthly analyses and close reading of short stories, and the discipline of immersing myself in the form, helped me learn the craft. With all the reading and reviewing for my monthly column, I was always aiming to understand more than the usual craft elements of character, plot, and dialogue. I was reading closely at the sentence and paragraph level for style, diction, pacing, tone, point of view, etc. Ultimately, we learn to write through practice, trial and error, success and failure. But reading other writers closely and pushing myself to articulate clearly and specifically why I liked or disliked something about their craft or technique honed my critical eye and ear for my own stories. I would force myself to justify every major craft choice with each story. Looking back, I can see how I got better at this with the stories I wrote later compared to those I wrote at first.
When I started writing the monthly short story column for PopMatters in 2018, I had already finished Each of Us Killers. But writing the PopMatters column helped me thematically arrange my collection and see how stories in the collection were in conversation with one another. Laura van den Berg has tweeted about how she carves out a discernible shape for her short story collections. Writing about short story collections helped me arrange mine.
AE Several of the middle-aged characters in Each of Us Killers are at a crossroads and trying to restart their lives. Did you gravitate to this theme because it reflects your own journey?
JB Clearly this was a preoccupation for me as I had also had a few of restarts. The first was when I left my corporate job in 2012, the second is when I moved to India in 2014, and the third was moving back to the US earlier this year.
Older people do reinvent themselves. When I left my job, I knew I wanted to be a writer and tried to figure out what things I could do to restart my life. I read Reid Hoffman's The Start-up of You and took twenty pages of notes. I read How Will You Measure Your Life? by Clayton Christensen and Herminia Ibarra's Working Identity: Unconventional Strategies for Reinventing Your Career. I knew I needed a Plan A and B but also a Plan X, Y, and Z.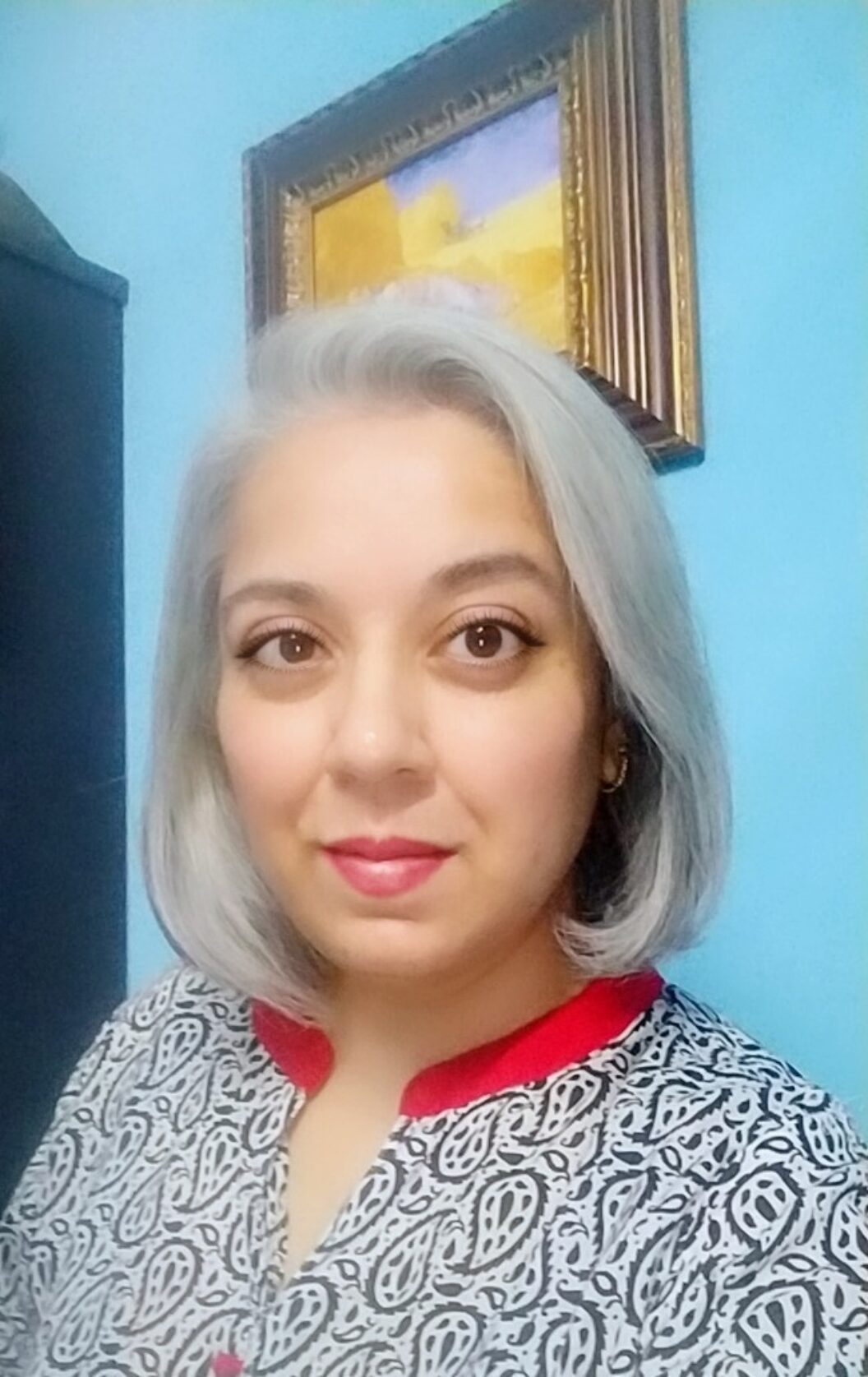 AE I have a guess about the inspiration for your first story, "Return to India." I'm curious if I'm right.
JB That story was inspired by the killing of [software engineer] Srinivas Kuchibotla [in February 2017, in Olathe, Kansas]. I remember reading about his death and all of his white colleagues making statements about him. They didn't fully understand what happened and why.
I lived in the Midwest for ten years, in Michigan and Ohio. As well-meaning as white people can be, they don't notice their racist and xenophobic microaggressions. The people I worked with were good people. But they didn't understand. And I didn't have the language to go to Human Resources and say that there was a problem. I would internalize the racism and get frustrated. I knew I was stuck because I only had a work permit, not my green card. I wasn't going anywhere. In "Return to India," I wanted readers to see how we talk about immigrants—that we say they come here and they take our jobs.
I purposely didn't give the main character, Dhanesh Patel, the voice. In the story, I wanted his white co-workers to talk about him.
AE You began trying to sell Each of Us Killers in your mid-forties, and have written extensively about the fact that this process opened your eyes to the ageism in the industry. Can you talk about this?
JB I had no idea how bad the ageism was in publishing before I began writing. It's good that I didn't know. It would have put me off. I had been living off the literary grid. I didn't know writing people. Then I came to know about lists for writers—Granta's "20 under 40," and the National Book Foundation's "5 under 35." I couldn't find a list for writers over forty, and if I did, it was made up of mostly white people. I tweeted about this and the tweet took off. Literary Hub then asked me to put together a list of women authors who published over the age of forty, and Longreads asked me to share my own journey about publishing after forty. And it was after that essay's publication that 7.13 Books reached out to me and offered to publish my short story collection.
I spent over a year and a half querying this collection—I've been around the block enough to know that I don't fit the preferred mold. I'm not young and haven't written this big novel about love and sex. After the Longreads essay, I gained more confidence about speaking out about ageism.
Other authors do this too, but I don't think change is happening at the industry and gatekeeper level. In the ecosystem of publishing and the way hype machines work, ageism just gets worse. I don't know why. Older writers have interesting things to say because of their lived experiences even if they don't get as much hype.
The industry people that are part of hype machine are Gen Xers themselves. They are middle-aged. How is it that they don't find books about us as interesting? Or do they think people of our age don't read? It's exactly the opposite. People over a certain age read a lot more. We grew up with books. We are not the internet generation.
AE We've had conversations about how publishing likes to put South Asian writers in a box and wants to see certain stories about our community. Can you talk a little about this?
JB When it comes to South Asian literature, whether it's work from South Asians in South Asia or the diaspora, there are time worn tropes—stories about immigration, arranged marriage, slums, and terrorism. When you have a publisher take on a book like that and do a print run of 100,000 copies and send the author out on a book tour—it sucks up the oxygen of the South Asian writing community.
A rising tide lifts all boats. I support South Asian literature because I want different kinds of stories. We are capable of writing other stories. We as a community of South Asian writers should be vocal to speak out against gate keepers and push away these timeworn tropes expected of us. It's like what Chimamanda Ngozi Adichie said when she talked about the danger of single story. Please don't reduce South Asian writers to slums and terrorism.
In 1991, I moved to the United Kingdom. I told people who asked questions about me that in India I went to school on an elephant and had snakes in my backyard. They believed me. When books are published that continue to reinforce stereotypes we know what this does. We get the reality TV show, Indian Matchmaking, and it influences the collective psyche.
Sometimes a South Asian diasporic writer is almost entirely based in the US but uses all these boring tiresome tropes about how they see India and Pakistan. We have a responsibility when writing about a particular country. We should have some sense of journalistic integrity and understand the milieu of the place we're writing about. This is a little bit of a challenge for diaspora writers. Also, in South Asia, you have all these folks reading white literature, which they love, but refusing to find similarities in South Asian diasporic literature.
AE Do you think social media will help the South Asian writing community unify?
JB All my connections with other South Asian writers have been through social media. Even while I was in India, when I was in a smaller city, most of my connections happened through social media. We are still probably not using social media as effectively because we get such limited number of seats at the table—we have these cliques. In the US, it's not quite as bad. I've been very open to sharing my network and contacts. We need to take it to the next level where the connections help raise each other up. Social media is a great way to connect but now let's see what we can do with it to promote and amplify one another.
AE Two events have happened this year that could be tipping points in the publishing industry. First, the publication of American Dirt and the consequent backlash, and second, the death of George Floyd, which has intensified the Black Lives Matter movement and renewed interest in Black literature. Do you think these events could lead to long term changes in publishing?
JB We have seen the positive changes that have come out of the work of author Myriam Gurba [whose review of American Dirt went viral] and #DignidadLiteraria who got Flatiron to commit to publishing more Latinx books and hiring more Latinx people on their editorial team. Certainly, this will help. And we've seen recent appointments of influential Black women to high positions in the publishing industry, like Lisa Lucas and Dana Canedy. This is huge.
We've seen this movement earlier, too, with Toni Morrison. She was the first Black woman senior editor during her time at Random House in the late '60s. I've always thought about how she was so good about opening the door for other Black women writers.
We've never had much of that within the South Asian writer community. There are plenty of books like American Dirt out there by South Asian writers. Not one South Asian writer has stood up and said, "I have a problem with this."
We literary citizens, at the very least, need to be more responsible in terms of which books and writers we amplify. It will go a long way to help books get the attention they deserve. We're not going to change the world overnight. Still, I see all the new initiatives and I'm really happy. I'm hopeful. I'm still watching to see how that plays out.
Each of Us Killers is available for purchase here.
Anjali Enjeti is a former attorney and activist. Her essay collection, It Could Be Beautiful, is forthcoming from UGA Press and her debut novel, The Parted Earth is forthcoming from Hub City Press. Her other writing has appeared in ZORA, Newsday, The Nation, The Atlantic, Washington Post, and elsewhere. She teaches creative nonfiction in the MFA program at Reinhardt University.