Web Extra Video: Artist and animator Jennifer Levonian's work is Irreverent and articulate, and acknowledges that places, like nephews, don't have to be perfect to be loved.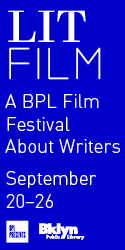 Jennifer Levonian's imaginary world is just like late-capitalist reality, except that in it your secret revolutionary fantasies come to life. In their herky-jerky pacing as much as in their fierce critique of the dehumanizing forces of contemporary life, her animations of watercolor-painted cutouts call to mind William Kentridge's charcoal sequences. Imagine Kentridge's Soho Eckstein driven mad by the produce at Whole Foods, wetting his hair under the lettuce sprayers and playing a Pom bottle with a carrot.
Levonian's humanism is lighter than Kentridge's, but the paper-doll simplicity of her method and the through lines of longing and daring candycoat a steel blade of social perceptiveness. Her masterful expressions of alienation in the face of gentrification—not only neighborhood appropriation but also upscale grocery shopping (Buffalo Milk Yogurt, 2010) and bourgeois "backpacker" tourism of the Lonely Planet ilk (Take Your Picture with a Puma, 2010)—take aim at easy targets, but the satirical tone is humble, and the references are dead-on. This is the Portlandia of Philadelphia. Oven Sky, 2011, is a dark send-up of the coffee-swilling, pit-bull-owning, gourmet-cupcake-eating population in Fishtown, Levonian's own transitional neighborhood, where an empty-lot garden is razed to become a dog park and a new art gallery beside a bodega for rent hosts a show called Flora & Faux-na: Explorations in Proletariat Decadence.
Levonian's abiding interest in gender issues, as well as her insistence on notions of the individual, "local," and authentic—provocatively similar to the hipster-consumerist values she reviles—have lately fused in meditations on the private as political. Rebellious Bird, 2011, a project Levonian completed as artist in residence at the Library Company of Philadelphia, centers on the true story of Wendy Ramsburg, a historically accurate cross-dressing Civil War reenactor. Levonian develops the resonance of Ramsburg's patriotic and gender-bending tale by adding a voice-over of her own Mexican husband telling his mother about the project in Spanish and scenes from a sonogram in which the technician foretells the artist giving birth to a "princess." With raccoons and pigeons making cameos throughout as symbols of a state of nature (and lovingly painted baked goods often standing in for culture), Levonian describes the world as the site of a pitched battle that puts conventional style-soaked quests for meaningful identity to shame.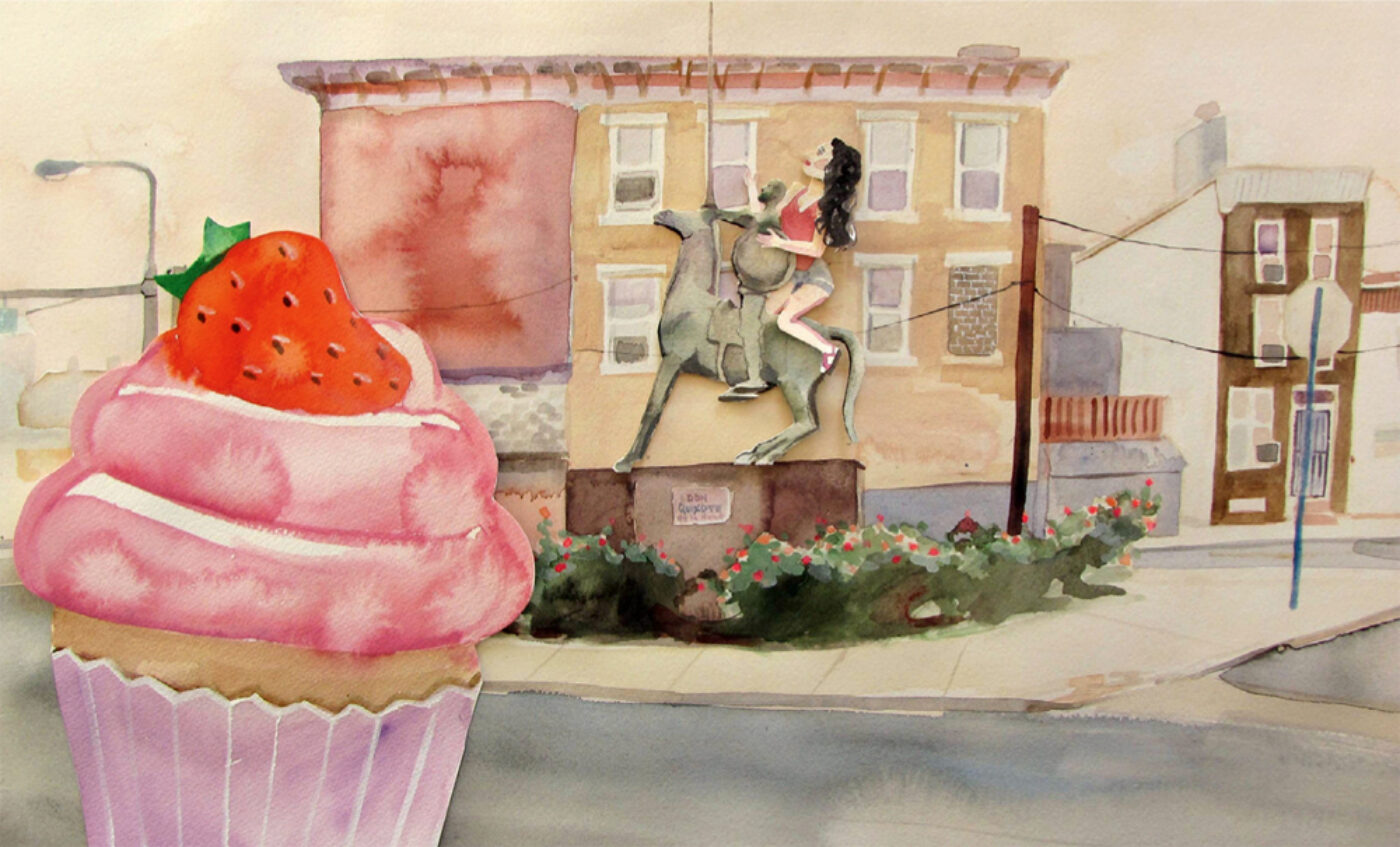 Nell McClister is an editor and writer based in Philadelphia.
Originally published in
Featuring interviews with Charles Long, Liz Deschenes, K8 Hardy, Heidi Julavits, Nicolás Pereda and Gerardo Naranjo, Mohsen Namjoo, Dean Moss, and Ingo Schulze.