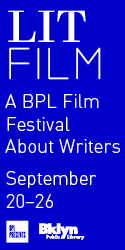 Larger than life-size, glancing head on or sideways, Jennifer Clifford Danner's portraits—for portraits they are, in the traditional sense, if not painted in the traditional method—confront their audience with a dignity and vulnerability rarely seen since Klimt's Portrait of Adele Block-Bauer. Like Klimt's work, they trace a time and class. In this case not the upper-middle to upper-class persona of fin de siècle Vienna, but that of New York City society. The accoutrements that codify class—a string of pearls or an English bulldog—are not ornate in Danner's portraits, but rather the enterprise is almost sparse, minimal, and yet intimate. It is the subjects' glance, staring away or directly at the spectator that stops us in our tracks, holds us at bay, for there is something impervious to entitlement.
Danner's paintings are rarely seen outside of the rooms they inhabit—private residences, a show at The Spence School. they portray Danner's family, her close friends and neighbors, schoolmates she's grown up with, and in this respect are rarified glimpses into private lives such as those afforded by Edith Wharton and Louis Achincloss in their literature. All this to say that while these figures of inherited privilege—children and women, men only in the company of spouses or offspring—are high art, imbued with the courage to confront any spectator, Danner's work has not had the audience it warrants.
It has been said that on the one hand portraits of family life are innocent by their very nature; and yet, and yet, outside of paradise, all innocence is lost. Danner understands this. The tensions that holds her figures onto the surface has as much to do with this revelation of conflict as does her artful handling of positive and negative space. Her connection to her subject is personal; each fluid brushstroke tells us something about its source. Danner's intrigue with the immediacy of early Italian fresco painting, the flattened, graphic interpretations of Giotto and Fra Angelico, is apparent.

Danner studied calligraphy, and her brushwork, whether it is in ink acrylic, or watercolor, appears to have the quality of ink on parchment. In her large-scale works Danner uses vellum or raw, unstretched linen, not a static surface, but one that unfolds, can be rolled. Ursula has an almost subliminal text ("Ode to the West Wind") painted as backdrop. This analogy to medieval, illuminated manuscripts becomes even more apparent in the smaller, later paintings, close-up studies bordered with text or icons of personal interest to the subject. Note this issue's cover: Danner has decorated our logo with imagery indicative of Hamlet for her portrait of Kate Valk as Ophelia. Ellen is bordered with lines from Rupert Brooke's "The Hill": Breathless, we flung on the windy hill, / Laughed in the sun, and kissed the lovely grass … And laughed, that had such brave true things to say. / —And then you suddenly cried, and turned away.
Danner has spent the past few years reinterpreting, in a series of commissioned watercolors, a family's album of snapshots. There have been leather-bound in two volumes, held in private hands, a link to the past they preserve.
Originally published in
Featuring interviews with Chuck Close, Kara Walker, Mamma Andersson, Howard Norman, Peter Nadas, Bela Tarr, Benedict Mason, and Kate Valk.