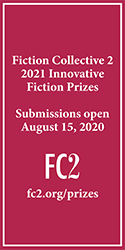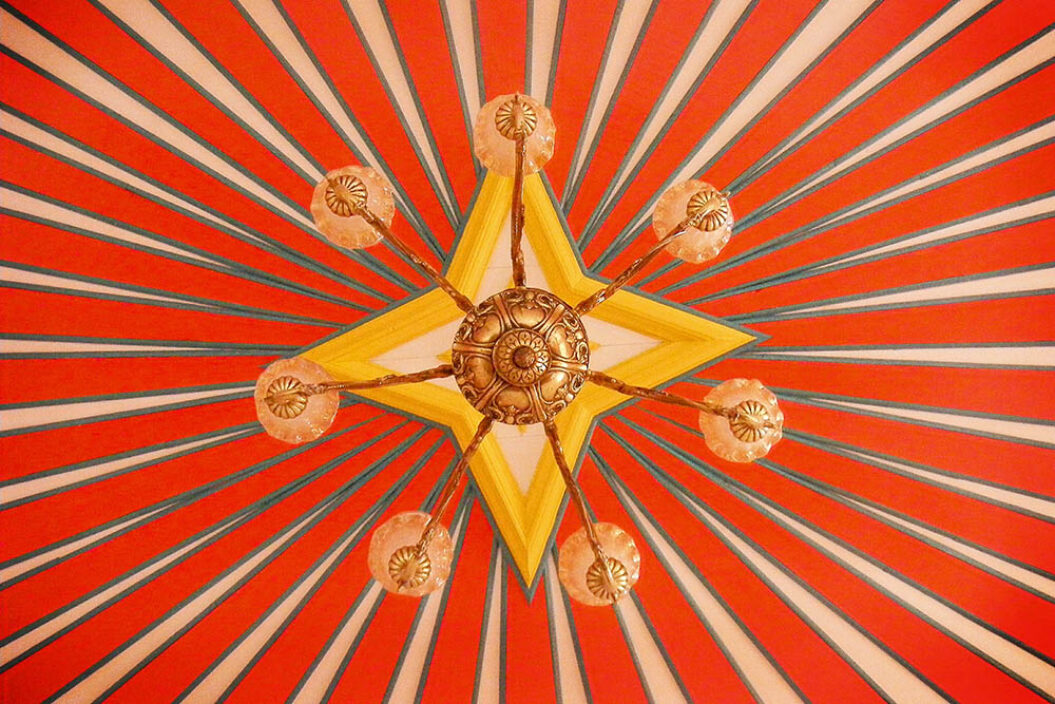 Two fourth graders, relieving themselves in adjacent stalls, are engaged in conversation, but what this one thinks the conversation is about and what that one thinks the conversation is about are not nearly the same. Nonetheless, the conversation, to each ten-year-old, is so profound, so meaningful, that they will remember and refer to it for the rest of their lives.   
*
In the seaside town where the city's rich vacation, a fisherman, not yet drunk, sat on the bar's patio, swearing appreciatively at the sunset. "Oh shit would you look at that," he'd say. "Fuck that's beautiful." He was, in truth, no longer a fisherman—for two years he'd had his own reality television show about fishing, and no longer needed or wanted to fish for a livelihood.
Polite newlyweds asked him about his line of work. He gripped his beer bottle and leaned back, contemplating. He enjoyed being coy. "Put it this way," he said. "I've seen more sunrises and sunsets than you lovebirds combined." The newlyweds politely laughed. The fisherman, or rather the former fisherman, or rather the former fisherman now playing a fisherman on television, stood up on his patio chair. "Hell," he said, addressing all present, "I've seen more sunrises and sunsets than all you fuckers combined." The locals among us raised and tilted their beers; the visitors applauded, politely, of course.
*
"I'd like, today, to talk about the Holocaust," the famous art historian began his speech. Then he yawned or—it was hard to tell from where I sat, in the back, behind several rows of hatted heads—he gasped. "Actually," he said, "I'd rather not." He stepped off the podium. The lecture hall thundered with applause.
*
Sitting on the idling plane, Batsheva had an overwhelming urge to touch the head of the person sitting in front of her. She had not had this urge since she was a child—but back then, of course, she could and would just do it, she didn't have to consider the consequences, other people's discomfort, ordinances of social etiquette. She'd just stand on her chair and pat gently the head that demanded to be touched; its owner would turn around and, as she was a very cute little girl, smile and be delighted. Now, however, at thirty-two years old, it would be, undoubtedly, weird and uncomfortable. So she tried to ignore the urge, to suppress the desire, but found that she could not—she was stricken by a dreadful certainty that, should she not touch the head, she and everyone she loves would die.
*
In Ukraine, did you know, when an audience claps, they clap in unison. So that instead of the sustained, scattered sound of applause there's a beat. Clap. Clap. Clap. Clap.
*
One of my first roommates in yeshiva, Mark, was very fat, very gregarious. Funny, too, though considerably less funny than he thought he was. A quarter way through the year Mark began complaining of an intense pain in his lower abdominal area. One doctor then another diagnosed a hernia, but were unable to relieve the pain. A third doctor, familiar with what being in yeshiva entailed, informed Mark that what he was suffering from was an acute case of, in the parlance, blue balls. The doctor asked Mark how long it had been since he had had sexual release, since he had ejaculated. "Many months," Mark said. "More even, maybe." "Yes," the doctor said. "That's definitely it."
"Well, okay," Mark said. "So what do we do?" The doctor told him he has to masturbate. "Doctor, I'm not allowed to masturbate." "For your health," the doctor said, "you are allowed to masturbate. Talk to your rabbi."
Mark's rabbi, to Mark's amazement and dismay, agreed with the doctor. "But Mark," the rabbi said, "one last thing before you go." "Yeah?" "Try not to look at any pictures. Unless you really have no choice, unless it really won't work otherwise, don't look at any immodest pictures." "Okay," Mark said. "I appreciate you talking with me about this." "Of course," the rabbi said. "It's my job. Good luck."
*
A few weeks before Christmas I went, as A.'s boyfriend, to my first non-corporate Christmas party. It was in an enormous Soho loft. A string quartet, comprised, curiously, though I imagine without design, entirely of Asians, floated their music out of the corner. The food was sparse, if fancy. In the narrow back room men in expensive sweaters impressed each other by fixing multi-noun cocktails. I kept to that room and conversed with A.'s father, a gentle man, deeply intelligent, too, but in a soft, gentle way. Likely he's often dismissed as boring, because he speaks quietly and listens. We spoke for a half hour, hour, more, covered the obvious, then discussed the geographical origins of rum. I listened, furrowed, smiled, joked—I was, without wholly realizing it, trying to impress him. But by no means was my interest fake.
*
Everyone in Frank's life who felt guilty about not making a big deal about Frank's eightieth birthday got together and organized a big festive luncheon in the park for his eighty-first.
Among the nearly one hundred guests were Frank's children, a dozen or so grandchildren, friends from all over the country and even some from overseas. Frank, on account of the lunch, the guests, the weather, the attention, was happier than his family had seen him in a long time.
The first course was a proper Mediterranean spread—breads, cheeses, dips, salads. Frank's wife, who, Frank kept commenting, looked especially beautiful today, repeatedly warned everyone not to fill up, there's plenty more food on the way. Second course was gazpacho, which Frank had always loved. When Frank, beaming, radiant, lowered his head to sip from his soup, two things happened simultaneously: (1) a gingko leaf landed on top Frank's head; and (2) Frank had a brain aneurysm and collapsed, face down, into his soup, dead.
Among the adults there was, of course, no mystery as to what killed Frank. What happened, not to mention when, was tragic, of course, but not unheard of. He was eighty-one, after all. A few of the more obnoxious grandchildren, however, maintained that Frank had in fact drowned in his soup. And among the younger grandchildren there was widespread agreement that it was the leaf.
*
In Bucharest a young American tourist is lying, on his stomach, on a thin mattress in a room whose dirty walls hide behind soft blue translucent curtains. He is about to receive a handjob, which he has paid for, from a woman he cannot communicate with. When she reaches for his groin, the tourist must slightly raise his butt, shift his weight onto his lower legs and forearms. It is not an uncomfortable position, but it does force his gaze downward. He has nothing to look at except his hands, which, for the first time in his life, he is admiring. I have really nice hands, he thinks.
*
At the dinner party a beautiful woman sitting next to me complained of being shy. This is a strange complaint, I told her, but please, go on. She said men never approached her, never paid her attention, a comment to which my good manners and male instincts (a rare confluence of motivations) compelled me to exclaim, No! So she told me, by way of anecdote, how she'd been at a party, not long ago, where she, for hours, sent what she considered extremely overt signals to one particular cute boy, who spent all his time at the party not approaching her. She put down her fork and sighed. "I liked him from across the room all night long," she said, which was the only interesting sentence I can remember from that night.
Men, I assured her, are both predators and insufferable wimps. What this boy or any boy does or does not do says nothing about you. You are very beautiful.
*
In order to graduate tenth grade you must be able to juggle. Three balls, sixty seconds, one courtesy drop permitted before penalties. No tricks necessary in order to pass, but some basic ones—under the leg, yo-yo, claw, etc.—required to do well. Advanced tricks—cascade, box, Mills Mess—earn extra credit.
Sharona, though, had only one arm, which, as the end of the year approached, began to loom as a very serious problem for the school administration. But, as always, Sharona graciously let everyone's conscience off the hook: she juggled, with one hand, three balls for the full sixty seconds, though she performed no tricks. She received a B.
*
A second distinguished art historian was introduced. He listened, gravely, to his biography and accolades before approaching the podium. "I, too," he said, "had planned to talk about the Holocaust." With great gravitas he removed his rimless eyeglasses. "But it seems to me—it seems to me that there's nothing left to be said." The applause was sustained and deafening.
The first art historian was, at first, only mildly annoyed. As the applause continued, however, he grew increasingly irritated.
*
The child was having nightmares again. His mother, who before she had had children had never considered herself so loving and patient, stroked the child's cheek. "It's okay," she said. "It's just a dream. Mommy's here. Mommy loves you. Mommy loves you so much." "I dreamed," the child said, "that I swallowed the Internet."
*
All of us at the singles event were struggling to stand out. A tall, balding man in a nice gray suit said he had recently launched his own personal anti-smoking campaign. It was a small thing he was doing, he said, but it was, in his opinion, fairly radical in its own way. He waited for someone to ask him to elaborate. No one did. But no one had anything better to talk about, so he continued.
What he would do, he explained, was bum a cigarette. That was step one. Step two was, instead of smoking it, to immediately crush it up, tear it. Make it, in other words, totally unsmokeable, in full view of the person he had bummed from. The interesting thing at this point, he said, was that most people didn't utter a word of protest.
Our group, unimpressed, resumed their weightless flirting. I, however, was very taken with his radicalism.
*
"Literary sensibility? It has little to do with words, in fact," the once-prominent writer told the journalist. It was her first interview in forty years. "Because words will submit, eventually, to the persistent. Words, ultimately, are not magic. When I'm talking about 'literary sensibility' I'm talking about something else entirely. What is it. Consider a table, in a living room. On it are whatever objects—a framed picture, a worn-out doily, a music box, a small clock, atchotchke. 
"Now, the answer to the question 'how do these objects relate to each other' is, to the writer with literary sensibility, both obvious and unspeakable."
*
"There is nothing quite as pleasurable," Bea's grandmother said, many years ago, when Bea was very young and still delighting in others' wisdoms and truths, "as discovering that you have eaten only half of a good sandwich." Viewed a certain way, the rest of Bea's life has been an exercise in proving her grandmother right. 
*
For a while it seemed that all the women I dated loved their pets too much. Clair, upon seeing her cat, whose name was Mr. Schnitzel, Schnooz for short, would begin gooing and gushing in the most horrifying manner. When Clair and I would have sex, Schnooz would prance upon our blanketed bodies, nuzzle up, purr, stare. I am not without sentiment, but.
Sarah, a former ballerina, founded a chocolate company for dogs. Not a company that makes chocolate for dogs, but a non-profit organization whose earnings from chocolate sales go toward dog-related charitable causes. We never even got to the sex part.
I am afraid people might think I do not like animals, which is not the case.
*
The coffee in Gomel, Belarus, is, oddly, extraordinary. This is one of history's funny little accidents. After what happened in Chernobyl, a reputable Italian non-profit organization began offering Italian summer vacations to children from the affected areas. For two months the children stayed in the homes of Italian parents, who treated them as their own.
The program was deemed a great success and profusely lauded. The Belarusian children, however—the ostensible recipients of all this goodwill—had to return each September to Gomel. They left a summer of gelato, of prosciutto, of seasides, of pretty girls in bikinis and shirtless boys on mopeds; every September they were snatched from a summer of possibilities and deposited in Belarus. Scarred them for life, discovering just how traumatic their lives really were, though they did bring back a taste for quality Italian coffee.
*
Joshua, lately, has been listening to audio porn. It is not what you think it is—it is not monosyllabic noises and verbal blunts, ascending moans of no narrative interest, evanescent declarations of affection. Not the sounds commonly associated with staged sex. It is, instead, comprised of the minor, near-ambient sounds of intimacy.
Joshua's favorite track, which is six and a half minutes long, begins as follows: the sliding rustle of clothing peeled-off, tossed-aside; the soft aural bump of the anticipatory throat swallow; the long exhale of a deepening breath; the soft, indescribable sound of the give of the gentlest entry; the tiny roar of a gasp half an inch from your face; the stopped-up then let-out sigh of certain muscles relaxing…
Noises like this. Joshua does not masturbate, generally, to noises like this, but he does listen very intently.
*
In Warsaw I board an overnight bus to Berlin. Three facts immediately present themselves. The bus is full; nearly everyone is sleeping; and there is a sleeping baby in seat forty-three, which is, importantly, my seat. I stand in the aisle, consider my options. I can wake all those around me who might be the baby's guardian. I can wake the baby, see what happens. I can sit and hold the baby. I can sit on the baby. I can store the baby on the rack above the seats. I can do nothing, stay standing in the aisle.
*
Every few months one of us despairs and goes to bed for a while. Everyone else is, instantly, a wonderful friend and caretaker, providing chicken soup and friendly shoulders and sympathetic ears and Netflix passwords. We are all, of course, a little jealous, but we understand what we are supposed to do.
*
The fisherman with a reality television show was going through a nasty divorce. Both the fisherman and his wife claimed rights to the show. Mediation had reached a standstill. The producers had an idea: the show would now be about whom the reality television show about fishing would be about! As for the working title of the show? No one even suggested they change it.
*
The young poet, who had only recently begun calling himself a poet, shook his head. "We've never read more," he said. "In the history of mankind, we have never read more. So what if what we are reading is about Selena Gomez's short-shorts. Words are words are words." He paused, put a finger on his chin. "Do you have a pen or a pencil," he said, "I need to make a note of something."
*
An Australian news anchor is granted a three-minute interview with the Dalai Lama. He decides, against the advice of his colleagues and his wife, to tell the Dalai Lama a joke about the Dalai Lama.
            
The interview takes place in a room full of men in suits and men in dhonkas, on two sofas facing each other. The Dalai Lama and the anchorman sit on the lip of either sofa, leaning forward in an intimate manner. It makes for a good shot. 
            
"I'd like to," the anchorman begins, "tell His Holiness a joke." The Dalai Lama, whose English is passable, seems delighted. "So the Dalai Lama walks up to a hot dog stand—" Now, however, the Dalai Lama is confused. He looks up for translation: he doesn't know what "hot dog" means. "It is a snack food," his interpreter tells him, in Tibetan, "very popular in America." Ah, the Dalai Lama says, and asks his interpreter if he, the Dalai Lama, has ever had a hot dog. "No," the interpreter says. "It is very unhealthy, made from meat, made from the cheapest meats." The Dalai Lama, still smiling, turns back to the anchorman, who is beginning to realize he has made a terrible mistake, but, he reminds himself, he is a professional; he will see the joke through. "So the Dalai Lama, yeah?, walks into a hot dog stand and says, 'Make me one with everything!'"
The Dalai Lama's smile does not dim; he is waiting, with infinite patience, for the joke to continue.
The anchorman repeats. "Make me one with everything! That's what he says, to the guy at the hot dog stand." The Dalai Lama cocks his head. The anchorman, determined, begins to gesture. He holds up an index finger. "Make me one," he says, then stretches his arms out to include everything and everyone around him, "with everything." The Dalai Lama is still not getting it. He looks up for translation. "Newsman says, 'Dalai Lama went to the hot dog store and requested a hot dog with all of the ingredients.'" At this point the anchorman, palm over his eyes, breaks down into embarrassed laughter. The Dalai Lama joins in.
The Dalai Lama pats the anchorman's hand. "Joke, is very strange," he says. "Very funny."
*
The only art the hostess had on her walls was her own: enormous watercolors of jellyfish, drawn in soft purples and blues against white backdrops. Truly interesting art is, I think, fuelled by monomania. I heard someone at the party ask someone else why jellyfish. Because the artist, came the answer, is obsessed with how jellyfish cannot not move. This may be the case, and may even have something to do with the hostess's artistic inspiration, but surely has nothing to do with why she paints only jellyfish.
*
"Something is ruined. I know it. I just know it. Tell me what it is, tell me what's ruined."
*
My brother, he has the best of these kinds of stories. He was in the car one night, in California, with a distant friend named Josh, at whom he was crashing for the weekend. It was a long, dark drive, and, inevitably, the conversation turned to sex. As neither of them had much to say on the subject, they spoke around it, they spoke of desires, of deviancies and fetishes. My brother shared his, which are strange but forgivably so; Josh, however, was being coy. "I do have one," he said, "but I can't tell you what it is." Which meant, of course, that Josh both wanted to and eventually would say what it is, but not before the terms of disclosure were negotiated. "Okay," my brother, who is younger than me, said, "can I guess?" "If you guess I will tell you," Josh said, "but you'll never guess." My brother is not unimaginative; he guessed many guesses before giving up. My brother then affected to not care. "Okay okay," said Josh, a little bit panicked, "I will tell you on one condition." "What?" "That you let me do it to you." 
            
My brother, who is not, on the other hand, particularly imaginative, agreed, though only after determining that Josh's fetish would not violate anything inviolable: no blood, no genitals, no assholes, no mark-leaving, no pain, etc. When they got back to Josh's Josh sat my brother on the couch and went and got a silicone gun from his bedroom. He filled my brother's ear with silicone, made a mould of his inner ear, which got him, Josh, very excited, and that was that, more or less.
            
I've told this story many, many times, but I can never figure out where, exactly, the climax goes.
*
"Patterns," said the critic. "Criticism is only ever really about patterns. And once you've been doing this as long as I have, patterns are easy to find, to invent, to explode, to qualify, justify, deny, merge, dissect, break, reattach, transpose, analyze."
*
A block from A.'s apartment we happened upon a fashion model, very drunk, lying down on the sidewalk. She resembled, with her long skinny limbs and black dress, a giant bug. A short Pakistani man, the driver of the taxi she'd stumbled out of, stood over her, looking scared—scared to do anything, scared to not do anything. We helped the model as much for the driver's sake as for hers. He thanked us and drove off.
            
We peeled her off the sidewalk and sat her on the stoop, where we could keep her awake, keep her in a better position should she begin to vomit. A., of the opinion that what the model needed most right now was food, went and bought a small bag of potato chips. The model ate half a chip, then refused to take another bite. You have to eat, A. said, poking the model's lips with a chip. She turned her head. Nein, she said. A. shrugged and ate some chips.
            
The model, her wallet informed us, was eighteen and from Germany. She had likely never been this drunk in her life. It took a long time to extract the name of the person who had put her in the cab: Eric. We found Eric's number on her phone, called, told him where we were. Twenty minutes later two male models in white t-shirts arrived and, propping her between their slight frames, took her home, or wherever she'd be spending the night. She was significantly taller than either of them.
            
Back at her apartment A. told me she was turned on by how I had handled the situation. And I thought, potato chips?
*
Here are the clichés I have removed from elsewhere. As good as new. The terrible truth. Over the hill. Payback time. Forces of good and evil. Time flies. Did his homework. Writing on the wall. Benefit of the doubt. Part and parcel. Ran the risk. Man on a mission. Beat a dead horse. Like a million bucks. Let her hair down. When pigs fly. Nip and tuck. Speak of the devil. Sweet revenge. Separate the men from the boys. Where there's smoke. To your heart's content. When in Rome. Movers and shakers. Grass is always greener. Runs in the blood. Right as rain. One for all. Cute as a button. One for the team. Give his right arm. Run the gamut. Caution to the wind. Tough it out. Hindsight is twenty-twenty. Force to be reckoned with. Beauty in the eye of the beholder. Back to square one.
Some of these, I realize, are not, strictly speaking, clichés. But I have removed them nonetheless.
*
– Good to see you again. Anything you'd like to talk about this week? Anything happen?
– Yeah, actually, something did happen.
– Okay, that's why I'm here. I'm all ears.
– Where to start. 
– At the beginning.
– At the beginning. Okay, so I was on the subway, going home, on the L – I moved to Brooklyn a month ago, remember?
– Yes, of course.
– Right. So I'm on the L, at seven, seven thirty, and it's packed, like really packed, like everyone's-getting-felt-up crowded.
– Were you, did you feel violated? People, strangers in your personal space…?
– No, no, nothing like that. I'm just, I'm just setting the scene.
– I apologize. Go on, please.
– So I'm smushed in there, standing, directly facing these two guys. Who clearly don't know each other, just two strangers, forced right up into each other's faces. And both of them are, really awkwardly, because it's so crowded, getting their iPod or phone out of their bags, plugging in headphones, putting the buds in their ears. Which was an ordeal, because it was so crowded, they could barely move their arms. I was sort of transfixed by the whole thing.
– Seems like a common enough NYC event.
– No, listen. Get this. They accidentally put in each other's headphones. This guy puts that guy's headphones in, that guy puts this guy's headphones in.
– Hunh. That is very strange.
– It gets weirder. Because they don't even realize that they're listening to each other's music for like three minutes, for an entire song.
– What happened then?
– Well, I mean, that was it. They realized what had happened, and, really sheepishly, returned the headphones to each other.
– Wow. 
– Yeah.
– But, I'm not sure I, I don't understand what this has to do with you.
– It doesn't, not really. But I can't stop thinking about it, I can't stop thinking about that song, those three, three and a half minutes where they had no idea they had someone else's headphones in their ears. 
– I'm not sure I'm following. Do you, are you wondering what song might have been playing? Or…?
*
Regarding prophecy. A seventeen-year-old boy in North Dakota began receiving text messages from God. As in, the messages were prophetic in nature and came from an unknown number (463). At first, the boy assumed it was a prank. He changed his number. But before he had given his new number to anyone, God sent him a text:
            
go 4th spk my name 2 my chldrn 4 they hv 4saken me
            
He changed his number again, and again God sent him a text. Verizon could not explain it. He switched carriers. It happened again. Eventually the boy was convinced that he was, in fact, receiving prophetic text messages from God. He set up a tumblr to post his prophecies, quickly became a sensation. He now travels around the country, reading the shorthand prophecies directly from his phone. Recently, while at the pulpit in a Filipino church, he was barely surprised when the texts he got while at the pulpit were written in Filipino, but phonetically, so he could read them, even if he couldn't understand.
*
The first distinguished art historian was very irritated. He approached the podium a second time, disrupting the program, in order to set everything and everyone straight. "Honored guests," he said, "it is indeed the case that both I and my distinguished colleague planned, at this symposium, to talk of matters pertaining to the Holocaust. Now, it is also the case that both I and my colleague did not, in the end, talk about the Holocaust. But this is where the similarities end. For I," he said, "am of the opinion that though there is much to say, one need not, even should not, say it. My colleague, he is of the opinion, of the very different opinion, that there is nothing to say at all. This is a difference of opinions as wide as the difference between the silence of courage and the silence of cowardice." 
The audience, despite by and large lacking expertise in these matters, readily understood the distinction.
*
There was only one non-jellyfish painting, of A. The picture had a blunt provocativeness: A.—and it was unmistakably her, even if slightly abstracted—in repose, thighs barely closed, one knee slightly up. The position was intensely sexual. In a fit of courage I asked A.'s father if the painting, its prominent display, here, at this party—we were standing right beneath it—made him at all uncomfortable. "No, no," he said. "It's such a beautiful piece. It's like she's in motion, even when she's not." We chatted a little while longer, then he went to fix me a complicated cocktail.
Menachem Kaiser is currently pursuing an MFA at the University of Michigan. He is a recent Fulbright Fellow to Lithuania, where he studied post-Holocaust memory and narrative, and taught creative writing and modern Jewish culture at Vilnius University. His essays, criticism, journalism, and fiction have appeared in such publications as the Wall Street Journal, The Atlantic, Slate, Salon, Los Angeles Review of Books, Tablet, Vogue, New York, New Yorker.com, and elsewhere.