Home of the Bill T. Jones / Arnie Zane Company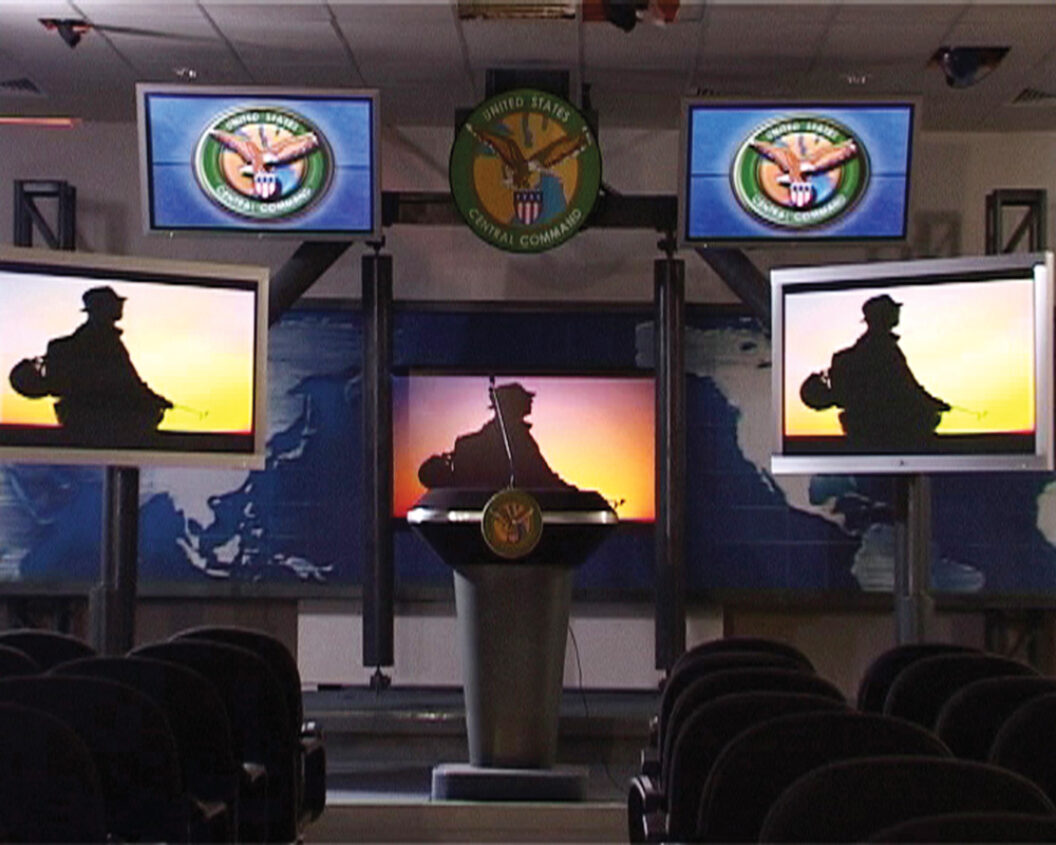 Jehane Noujaim's bristling cinema verité documentary Control Room is a fascinating look inside Al Jazeera, the Arab language's leading satellite TV station, during the 2003 invasion of Iraq. Noujaim and her team of filmmakers are granted access to both Al Jazeera headquarters and CentCom, the US military, and worldwide news center for the war. Through interviews, broadcasts, and on-set footage, Noujaim compares the same events depicted by both sources, calling into question many of the prevailing images and positions offered up by the US media. The film examines the most pressing question of international relations today: "Is America radicalizing or stabilizing the Arab world?"
The film begins when the crew sets up in the media control room in Qatar, where the US military presented its version of events to journalists from around the world. Al Jazeera was responsible for providing the Middle East with a decidedly different view of the Iraq War than its Western media counterparts and was widely criticized for broadcasting footage of dead American soldiers and POWs. Noujaim presents a more balanced view of Al Jazeera's journalists: while many of them are contemptuous of the Bush administration's policies, they want to adhere to journalistic objectivity and fairness and embrace the values of freedom of expression and open debate, which barely exist in their countries.
One of the most fascinating characters in the film is Sameer Khader, a senior producer, whose insights into the war go beyond politics to philosophy and human nature. He is both cynical and earnest, critical of the US policy in Iraq, but "would take a job at Fox News" if one were offered. Control Room will shake up your assumptions while putting you in the middle of the ongoing cultural clash between Western and Arab worlds.
—Bette Gordon
Control Room, a Magnolia Pictures release, opened May 21 at the Film Forum.
Originally published in
Featuring interviews with Olafur Eliasson, Ellen Phelan, Percival Everett, Francisco Goldman and Esther Allen, Ben Katchor and Alexaner Theroux, Jorgen Leth and Ann Mette Lundtofte, Michael Bell, and Mauricio Kagel.