Artist Tia-Simone Gardner and Dr. Jeffreen Hayes of the Birmingham Museum of Art discuss the museum's contribution to the 50 Years Forward campaign, marking the 50th anniversary of the bombing of the Sixteenth Street Baptist Church.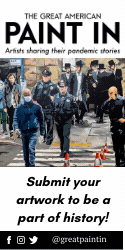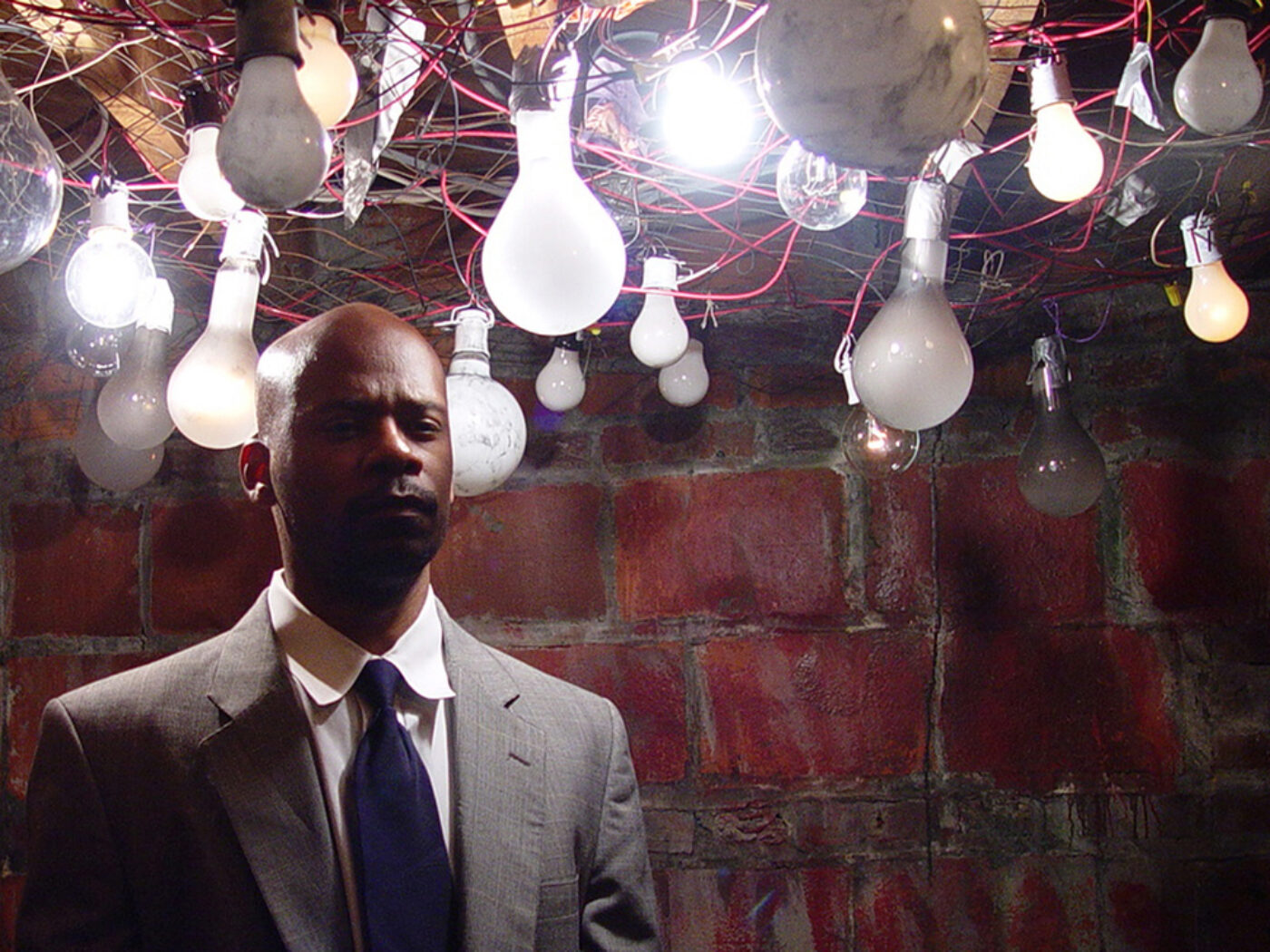 It is difficult to talk about "The '60s" without thinking both globally and locally. Every continent, every space, rippled with social, political, and economic waves of discord. In the United States, sites of political struggle emerged in every habitable space the country had to offer. Although Birmingham, Alabama was only one such space that seeded this struggle, it became, and remains "imprisoned in the luminous glare" of black and white images, nostalgic of violence and trauma. September 15, 2013 marks fifty years since the bombing of Sixteenth Street Baptist Church and to commemorate it, the city of Birmingham has launched the 50 Years Forward campaign, a citywide collaboration between cultural institutions to dedicate time and space to reflecting on Civil Rights history. I spoke with Dr. Jeffreen Hayes, Andrew W. Mellon Curatorial Fellow of African American Art at the Birmingham Museum of Art (BMA), about what the museum has planned for this year. In our interview we talked about the role of cultural institutions in places like Birmingham and how they facilitate, or mediate, the public's engagement with collective histories.
Tia-Simone Gardner Could you tell me a bit about the 50 Years Forward campaign? And did you know you'd be working on it when you came into the museum as a Mellon fellow?
Jeffreen Hayes 50 Years Forward is the City of Birmingham's theme and the museum's tagline is "Art Speaks: 50 Years Forward." With the conversation about the commemoration, the museum wanted art at the center in its space. The city is dealing with Civil Rights history; we (BMA) are dealing with issues of race, racism, and segregation, too. The challenge was, How does the institution contribute to the dialogue about these issues of the 1950s and 1960s, and incorporate it into what it already does? The museum is not the Civil Rights Institute and certainly not trying to infringe on the Institute. Art is our focus. The kind of art that will be presented will spark conversation; this is why "Art Speaks" is the overarching theme for the series of exhibitions and performances. It also links to the museum's mission of wanting its audience to personally connect to art but also fostering dialogue.

During my interview for the position, I was told about the commemoration. The museum wanted to do something major, perhaps an exhibition. One idea was an exhibition using the permanent collection because, one of the Collection's concentrations is Civil Rights history. I knew organizing a show would be part of my responsibility. With the position, I had a lot of freedom in what kinds of shows and African American art program I could develop.
TG Thelma Golden, in a TED talk, spoke about Harlem being a place that is a real place, but is often thought of as a space. That it is often thought of as the past or the future—what it was, or what it could be. And I think something similar happens with Birmingham. I wonder about your joining the museum at such a critical moment—could you talk about how you have come to see Birmingham as real place, or idea, or a history?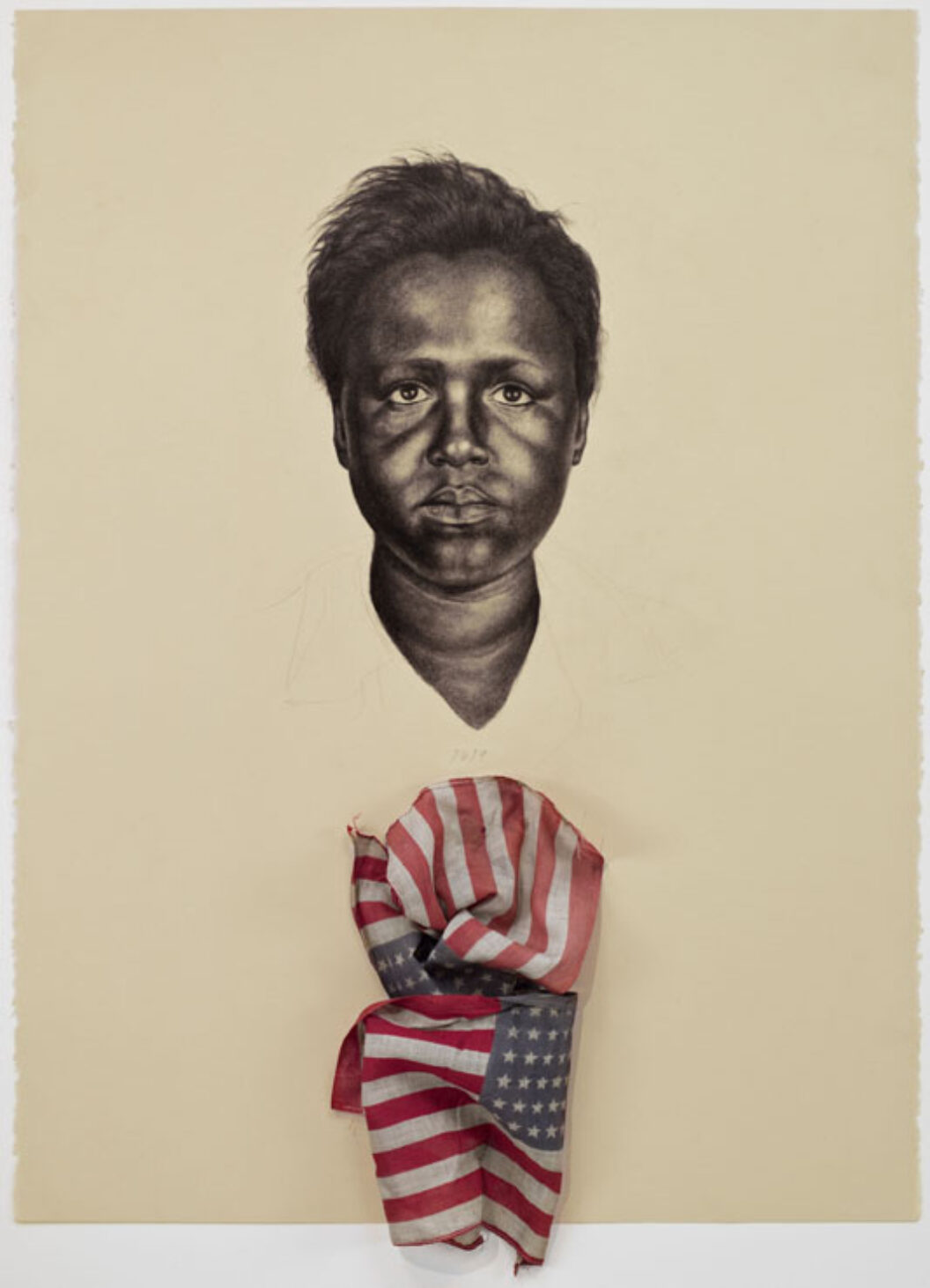 JH A lot of people think of Birmingham's past, its history: the fire hoses, the dogs, the Bull Connor era. But, after being here about a year and a half I realize that it is the past, but it is still very much in the present. It's just in a different form. And it's been interesting to be here in Birmingham, dealing with the 50 Years Forward initiative. A lot of people feel that Birmingham needs to let go of its Civil Rights past: stop talking about it and move on. But I think the problem is that it is very much present. It is still very much here and what I have also experienced is that living history is a walking history to Birmingham. And we are all affected by that, whether we realize it or not.
On the one hand, it's unfortunate that Birmingham has the burden of trying to sift through very racist history. But on the other hand I think the reason why that history is still a burden is because an open and honest conversation about that history, and how it impacts the present, needs to happen. Birmingham is in a really interesting moment—with the commemoration, people can begin having open conversations, not just about its history, but what's happening today. So, when I really think about Birmingham, I think about being a living history. In the same way I think about Williamsburg, Virginia. I left a place, Williamsburg, with its living museum—Colonial Williamsburg—and am now in a place where I am in a living history. Birmingham is not a museum and a people reinterpreting a colonialist past. This is real. I walk down the street downtown and I feel that history. Birmingham is a lot more complicated than people realize.
TG How has your curatorial practice—or maybe I should call it a cultural practice—shifted during the transition from Williamsburg to Birmingham?
JH It has shifted from a curatorial practice to a cultural practice, and you are correct in calling it a cultural practice. Before coming to the museum, I was very much interested in working with living artists, specifically emerging artists and older artists who at one time received a lot of attention and support, but have fallen to the wayside. But as I began working on the group show for the commemoration, Etched in Collective History, I started to think about Birmingham as a space, how to reflect this city space within an institutional space that has its own fraught history with the community. While planning the exhibition, I thought about my outsider status: I am not from Birmingham and I have no familial ties to Civil Rights history because of my Caribbean heritage. How can I do this show about a place that I don't know really that much about, except through history books? I wanted to honor the Civil Rights generation's experience and not water it down for the museum patron. This is where my focus on the community began and my curatorial practice shifted to a cultural practice. I really love art and contemporary art but how do I connect the living artists that I want to work with, their art, and the community together, and really think about the community? My approach is basically, let's take the institution out of the picture and let's connect community and artist together in a different kind of way.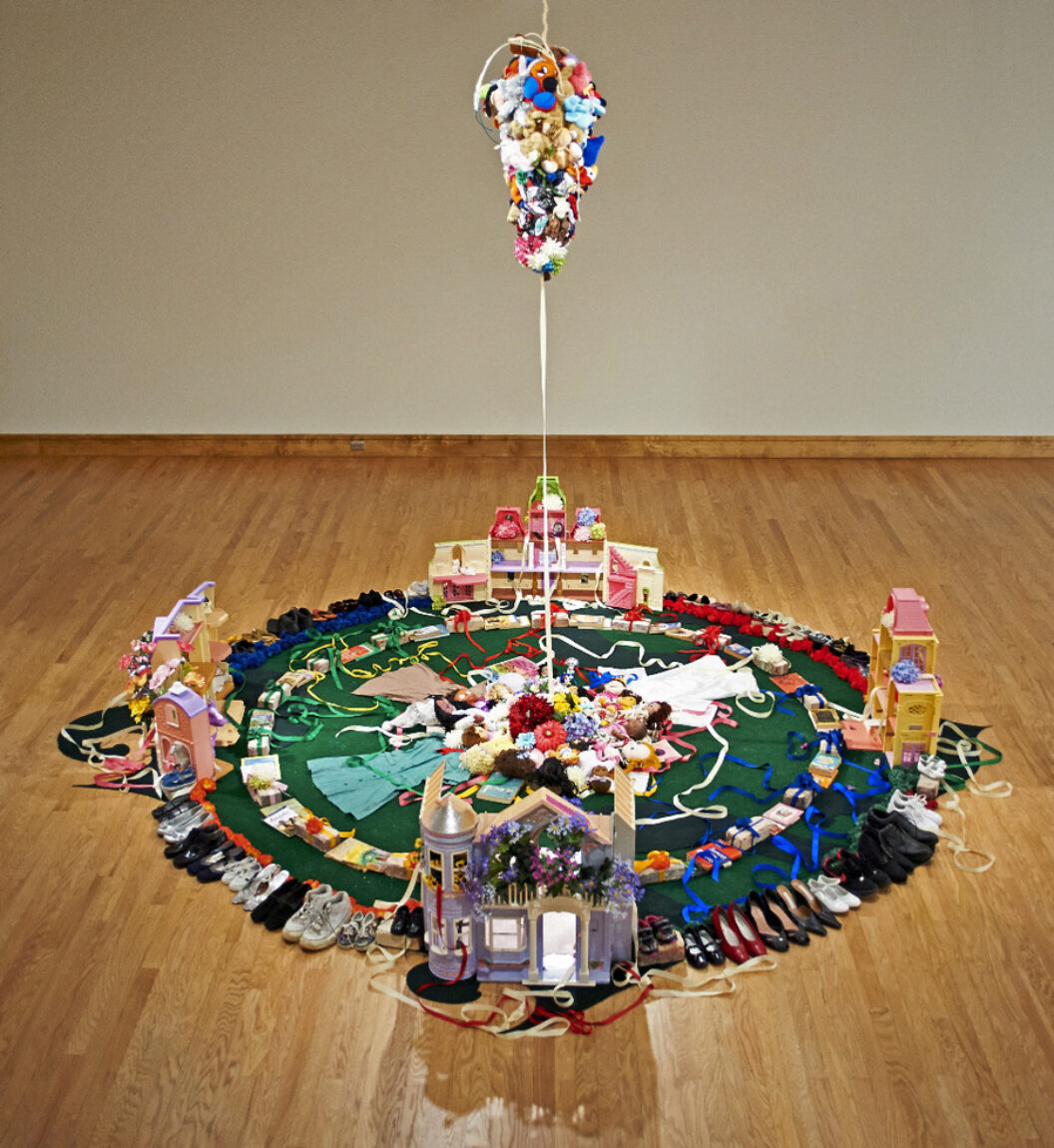 TG That was my next question. I was thinking about your role almost as a mediator between the community and the institution and your relationship to the artists featured in the show. Could talk about how the artists relate to each other, and how their practices might be related?
JH I understood very early on that I would be a cultural mediator when trying to explain the cultural dynamics of the Sankofa Society, the patron group at the museum, to my colleagues. One of the hardest things is explaining that Black folks communicate and express themselves differently. As an institution you have to honor what makes them who they are. This crosses over to the docents and museum patrons as well, educating them on the content of and context for works of art that may come from an experience that they do not know or share. I think its really important to have someone who will do the work so that the experience is much richer for them as well as meaningful for the artist. While I am mediating between the community and the artists, I am also facilitating the artist's role in the community. Helping the artist to understand the politics and dynamics within the community is necessary, especially when they may not have any connections, but have been invited to engage with an institution, its constituents, a history and its people. Cultural mediators are necessary; they don't have to be of a marginalized group. They just have to be willing to step up and lead the conversation and be open and be very critical.
TG How does being a mediator effect the choices you make?

JH For example, being here in Birmingham, I guess I start with the community, right? Understanding the politics within the community, the pain, hurt and success and then thinking about Birmingham in relation to Civil Rights. It's important to understand that people are still carrying those wounds. I want to be very sensitive to that, so I wanted to identify artists that think about community in their practice, understand the politics within communities and will be sensitive to that community. I definitely think about how an artist will handle this in a particular way that will help the community. I'm not interested in working with artists that are just going to do the whole "shock value" thing and create more trauma. So, the choice of artists was very conscious. It was very intentional to have Theaster Gates come. It was very intentional to have Jefferson Pinder come. It was very intentional to have a site-specific installation by Shinique Smith, because at the core of what they do are communities and they do think about Black people.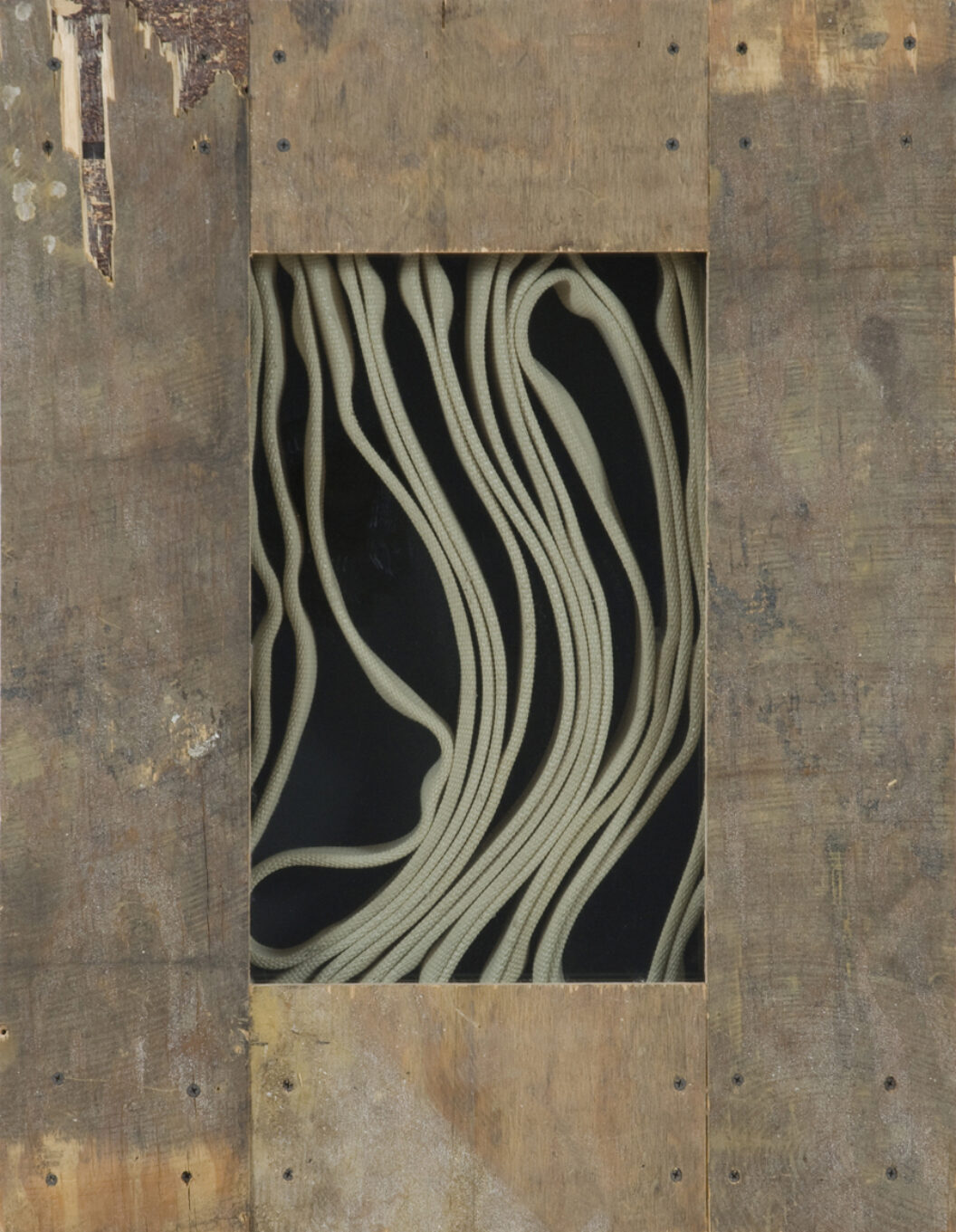 TG It seems like a lot of the cultural institutions in Birmingham—Birmingham Civil Rights Institute, the Museum, and even the universities—are focusing specifically on the bombing of Sixteenth Street Baptist Church. Why do you think that is?
JH I'm not sure. But a lot of people know Birmingham through those images of fire hoses and dogs. So maybe it's a way for the community to have that conversation about a trauma, not that being hosed down and attacked by dogs isn't traumatic, but talking about the loss of those lives so young in a really traumatic way in a space that was supposed to be safe. And that regardless of your religious affiliation, everyone considers their church, synagogue, spiritual space safe. I do find it really curious and that's why with Etched I didn't want to focus solely on the bombing because that's just one out of many acts of violence against children.
TG That's actually where that question came from. My mother grew up in Birmingham and she certainly remembers the bombings. But if you ask her about it what she more remembers is the fear of going to her safe spaces. So, a fear of going to school, a fear of going to church, and that sort of very personal invisible trauma is something I see a lot of the Etched artists engaging—not necessarily that epic event. How do you think about the work then? You know, we can't create a stand-in for history with the art, so then what can the art do in memorialization?

JH Art can start the dialogue about racism, and about race. Art can help people understand how to process different events in history and how to work through them, however you need to work through them. So at least with Etched, that is my goal. Etched was never conceived to be this didactic tool, which is exactly the reason why I did not include a lot of photography from the period, because that is how we know it. But it's just another way to help people process, and to hopefully encourage questions: "Well, why did they create this work this way to talk about this?" My hope really is that people go back and have those conversations with their grandparents or great-grandparents or pick up a book rather than looking at Wikipedia.
The challenging thing about Civil Rights is the personal connection or the lack thereof, and people not understanding that this is not Black history, it is all of our history. We all have a role to play in moving forward. Civil Rights and racism are not only a burden for people of color. One person or handful of people of color cannot tackle a big issue alone. What happens when they leave? All of the work, any movement, any baby steps, it will be ten steps back after they leave. Institutional practices in curation, education, and administration, must change in order for institutions to challenge the deeper issues of race. At some point, you have to be self reflective. There has been self-reflection in my own practice and with some of my colleagues—I know this because I have had meaningful conversations about race with them. But not all of them are in positions to make change. I want to be hopeful that the institution, its administration, and its audience can redefine its role in Birmingham's past and present.
Tia-Simone Gardner is an artist and Birmingham native.