Discover MFA Programs in Art and Writing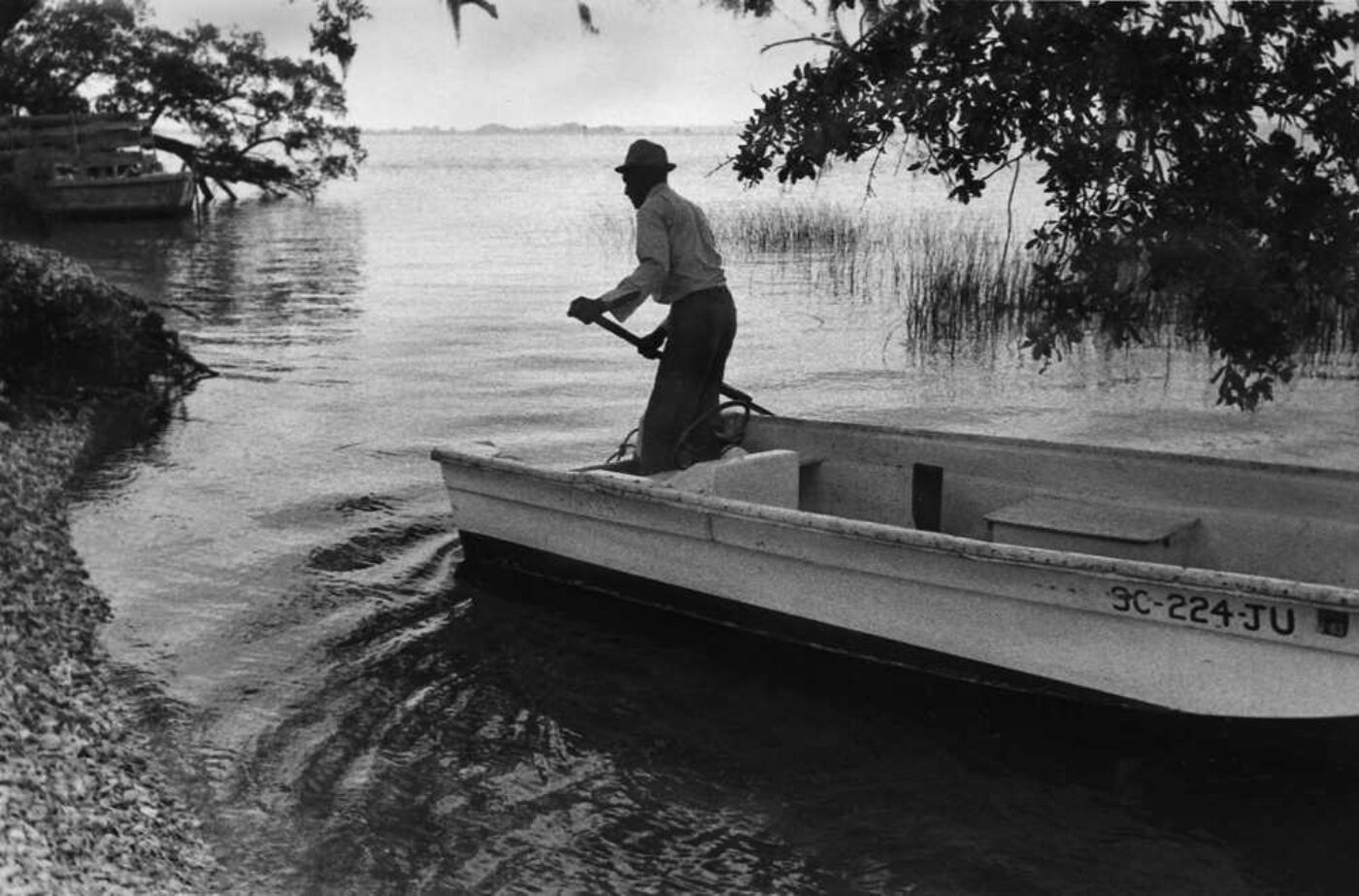 The Oral History Project is dedicated to collecting, developing, and preserving the stories of distinguished visual artists of the African Diaspora. The Oral History Project has organized interviews including: Wangechi Mutu by Deborah Willis, Kara Walker & Larry Walker, Edward Clark by Jack Whitten, Adger Cowans by Carrie Mae Weems, Jeanne Moutoussamy-Ashe by Kalia Brooks, Melvin Edwards by Michael Brenson, Terry Adkins by Calvin Reid, Stanley Whitney by Alteronce Gumby, Gerald Jackson by Stanley Whitney, Eldzier Cortor by Terry Carbone, Peter Bradley by Steve Cannon, Quincy Troupe & Cannon Hersey, James Little by LeRonn P. Brooks, William T. Williams by Mona Hadler, Maren Hassinger by Lowery Stokes Sims, Linda Goode Bryant by Rujeko Hockley, Janet Olivia Henry & Sana Musasama, Willie Cole by Nancy Princenthal, Dindga McCannon by Phillip Glahn, and Odili Donald Odita by Ugochukwu C. Smooth Nzewi. Donate now to support our future oral histories.
I met with Jeanne Moutoussamy-Ashe in the late afternoon of a mild October day in an office building in mid-town where the Arthur Ashe Learning Center (AALC) is located. This trailblazing photographer and author of Daufuskie Island (1982) and Viewfinders: Black Women Photographers (1993), Daddy and Me (1993), and African Flower: Singing of Angels(2001) was seated at her desk busy with the details of her newest project, the AALC, which focuses on educating, motivating and inspiring youth. She is no stranger to devotion and commitment. These are the principles that she has always employed in every venture of her life from personal to professional. In fact, her astounding purposefulness has created a space where there is no distinction between the two. All of her work is profoundly intimate.
Moutoussamy-Ashe found her path to the arts at the early age of eight through the encouragement of her mother, an interior designer, and her father, an architect who enrolled her in children's art classes at the Art Institute of Chicago. About ten years later, at the age of eighteen, she discovered her love of the camera and the power of her voice from behind its lens when family friend Frank Stewart first introduced her to photography. She studied with renowned photographer Gary Winogrand and at Cooper Union. For Moutoussamy-Ashe, the camera offered her the opportunity to bring awareness to the lives of others, a practice she developed on her eye-opening independent study in West Africa and continued in her 1977 book project on the inhabitants of Daufuskie Island. Her focus also has included a 146-year history of black women photographers in her book project Viewfinders, and a personal perspective in her visual memoir of her daughter and late-husband in Daddy and Me: A Photo Story of Arthur Ashe and his Daughter Camera. For Moutoussamy-Ashe, photography is always autobiographical, as the image speaks from the photographer's point of view.
In her practice, Moutoussamy-Ashe believes photography holds the potential to bring social change through awareness. She carries this sense of responsibility into her role as an educator, having led classes on visual literacy and in directing the Arthur Ashe Learning Center. Her priority at the AALC is to give opportunities to youth that help develop their talent—to instill in young people the kindred spirit of imagination and creativity that transforms lives—something both she and Arthur Ashe benefitted from at an early age.
This oral history by curator Kalia Brooks was conducted at the Arthur Ashe Learning Center Offices on October 8, 2013 and focuses on Moutoussamy-Ashe's practice through the making of Daufuskie Island and Viewfinders.
Kalia Brooks Please state your name and when and where you were born.
Jeanne Moutoussamy-Ashe Okay, my name is Jeanne Moutoussamy—and I hyphenate it—Ashe, just to make things more complicated. Jeanne Moutoussamy-Ashe. I was born July 9th, 1951, in Chicago, Illinois. Back in the day.
KB Let's talk about your experience growing up in Chicago. Where does your relationship to art come from?
JMA It comes from my family. Definitely. My father was an architect, and my mother was an interior designer. They're both gone now, but I was very, very close to my dad. My father designed and built the house that I grew up in, and we moved into the house when I was four years old. I watched the whole process, growing up. At four, I watched the construction of it. I remember the contractors that worked on it, they built stilts out of part of the wood of the house, so my brother and I could play on these stilts while they were building the house. The house was built with both brick and cinder block; my father worked with the materials he could afford, but the design was impeccable. Somebody in our neighborhood, on the south side of Chicago, really liked the design and hired my father to do a house for them. My mother's creativity was having Picasso prints on the walls.
KB What are your mother and father's names?
JMA My father's name is John W. (as in Warren) Moutoussamy. My mother's name was Elizabeth Rose Hunt Moutoussamy. My father's family was from New Orleans and Guadeloupe, and my mother's family was from Arkansas. So I have a lot of mixed roots in there, but I'm very blessed to have the two very creative parents that I had. Very, very blessed. We didn't have Picasso paintings, we had prints of Picasso's work, and I knew what the Three Musicians was, and I knew what The Mandolin Player was, and I knew Degas's ballerinas. I knew that work because it was on the walls when I was a kid. They also had books by Gordon Parks. I would look at the photography books and think, What beautiful images.
KB Any images of Parks in particular?
JMA Yes. The more colorful art photographs, and the fashion photographs of Parks that my mom had around the house. My mom kept the art on the walls, and my father's artistic and creative side came out in his designs. I had never in my life heard of a pocket door. My father had pocket doors back in the '50s.
KB Oh, wow.
JMA He built a wall that separated the kitchen from the living room, and in between this big cinder block an area was cut out to put in a stereo unit. We used to listen to the championship fights on the radio, at the time. I remember this being the center of the living room, from floor to ceiling—ingenious—with a huge speaker and a beautiful piece of wood, projecting the sound out into the room. It was a very modern house for its time. My father went to college on the GI Bill and studied with Mies van der Rohe at IIT [Illinois Institute of Technology]. When I was a little kid, and he had a drafting table at home, I would stand at about the height of this desk right here, and I'd look at him. He'd be drawing for so long, he'd have to have a pad for his elbow. We'd get into conversations about the work he was doing. When my two older brothers went off to basketball camp in the summer, I was always jealous that they could go to basketball camp and I couldn't. So my father asked, "Would you like to take some art classes?" So at the age of eight, I was on a bus that stopped a block from my house in Chicago. My mother would walk me to the bus every Saturday morning. She knew the bus driver that would take me—it was a public bus—to the Art Institute, and drop me off in front. He'd watch me go up what I thought, at that time, must have been about a hundred and twenty steps. It was a pyramid (laughter) with these two gigantic lions! I lectured at the Art Institute in 2001, 2002, and when I got there, I counted the steps, before going in. There were eleven. (laughter) I had to laugh at myself. I thought, "When I was a kid, this seemed huge." At a very early age, my parents gave me the gift of comfort in the art world, both at home and by putting me in that environment. I didn't go to sports camp, but … (laughter) I love sports.
KB Well, sports became a very important part of your life.
JMA Big time. I am very athletic. To this day, I still play tennis. I'll be playing tennis 'til I'm a hundred. Count on it. (laughter) But I will be taking pictures at the same time.
KB That's right.
JMA And I was just very fortunate to come up in that kind of a creative environment, with parents who encouraged me to not just be an artist, but to be responsible as an artist.
KB Please say more about that. I like that you made that point.
JMA I'm not a political artist, Kalia, but I feel that what I do has to have purpose and meaning. To me, photographs are autobiographical. They tell stories about where you are at different times in your life, and everything connects to me from an experience that I've had. There's a reason behind it all, and I'm grateful that I have photography as a means of conveying how I feel about the world, and how I feel about myself. It's a very important piece of being an artist … an almost narcissistic attitude that an artist has to have—to be able not just to come up with an idea, but to actually implement it. It's one thing to think of a good idea, it's another thing to implement a good idea. And it's a whole process and a whole production to do it. And it takes a kind of self-centeredness to be able to see it through to completion.
KB You are talking about the idea of being selfish, but selfish in a productive sense, not something that is egotistic.
JMA Exactly.
KB Getting to an essential self—I try to stay away from the word authenticity because I think it's a bit problematic, but—the notion of being selfish in an essential sense, getting beyond the ego, that's a fascinating concept to me.I think that, also, particularly now, I understand how important the visual is, how integral it is—in a contemporary sense especially—to our entire existence, our being, the way that we image ourselves, the way that we come to see each other, the way that the world works. And if you could talk a bit about how you conceive of the importance of the image, because I think that has something to do with what you were saying about responsibility.
JMA I think that is so true. Being a child in the '60s, I can see how I was kind of dealing with that in terms of image. I'm reading this Walter Dean Myers book, Riot, where he describes what it was like in New York in the 1860s, and the riots that took place at that time. We're not talking about the South. We're talking about New York and race riots, and the Irish, and the blacks. It was very interesting, and the point that I'm making is that image is everything. You know the saying, "Don't judge a book by its cover." When it comes to race, you're judged immediately. So, even though they say, "Don't judge a book by its cover," people do judge color. And that's why the image is so important on many levels. It's the liability and the asset of image. It's what Sojourner Truth meant about her photographed image when she wrote, "I sell the shadow to support the substance."The Venus Hottentot image, was how a great part of the white world perceived all blacks. So I think that image, to your question and to your point, could either be something that can make people judge you, or image can be an impression that you leave on someone else.Roy DeCarava once said to me, when I said something to him about my work being very personal, "Good! Because these people who think of their work as being formal aren't really feeling the work." I never studied with Roy DeCarava, I studied with Garry Winogrand at the Art Institute of Chicago and at Cooper Union. To [Garry], the image was witty. He was wit's end. He was like an Elliott Erwitt, always having some comical side to the image. For Roy, it was important that he showed his community the way he saw it, and the beauty that he saw in his community. But Garry Winogrand saw that as Roy having a lot of headaches. So image is important as a teaching tool—as a way of creating judgment, creating peace, or educating people—for good or bad. We live in an exceptionally camera-centric society now. You can't buy a phone without a camera on it. Everybody has a camera.
KB The cell phone cameras are only getting better. There is a new one with forty-one megapixels.
JMA Deb Willis and I did an exhibit together at the Leica Gallery when Obama won the election in his first term. At the opening, the feeling in the room was just so electric. Most of the images in that exhibit were taken with camera phones, because we were trying to show the culture as it is today. When Kennedy was elected president, and I was ten years old, people relied on the press to show us images of the election and the presidency. Now you can take home a picture of President Obama if you can get close enough to him. In that sense, the image has become much more universal. I think that the image is everything. It's as important as the word, if not more so. Visual Literacy is a course that I taught at The Dalton School.
KB How does one teach visual literacy?
JMA I taught from '96 through '99, to juniors and seniors. I didn't teach the technical. They had to have a background in photography, and already know how to take pictures. But they'd come into my class and we'd talk visual literacy. As a prerequisite, I would look at portfolios, and if I thought that the student could engage in a dialogue about art with other students in the class, I would generally base entry into the course on that. A couple of the assignments actually were assignments given to me when I was in college. One was sending everyone out in the class, to photograph … I'd send them home, telling them, "I want you, tonight, to go home and photograph a brown paper bag. Just photograph a brown paper bag." "Why a brown paper bag?" So when they'd come back to class, I'd have them all put their brown paper bag photographs on the wall, and have everyone talk about each other's work. After doing that, I would bring to their attention that everyone saw a brown paper bag differently. Each one who photographed it saw it from a different angle.Visual Literacy became a class on getting them to see that nobody thinks the same. You can agree on things, but if you listen to how other people think, you can begin to see things in a different way. It doesn't mean you have to take away what you like or don't like about something. You're just being offered an opportunity to think about it in a different way. The second thing that I wanted them to get out of the class was that what they're looking at, what they're saying about it, says something about who they are. And I want them to be aware of what they're processing when they're taking in all of these images that are coming so fast. It's like Times Square on your computer. They're taking all these images in, and I want them to stop and think about how that has an influence and an impact on their behavior in the world. That was a very important thing for me to get across to them. For another assignment, I asked each student to bring in a photograph from the newspaper that they thought was an interesting photograph to discuss in the class. And one person brought in this picture, you might even remember it, of these two Iraqi children who had toy guns, and those two boys—they must have been six or seven years old—and there was a little four-year-old boy, a third child in the picture, that was in between the two that were both holding these toy guns at this little kid's head. And the two boys who are holding the guns are laughing and smiling. And the little child was just terrified and crying. It ran in the Times, and I looked at that image and I thought, "That says so much about what their life is like." So we discussed that, and it had a huge impact in many ways, as how we see another culture.
KB And how a culture sees itself.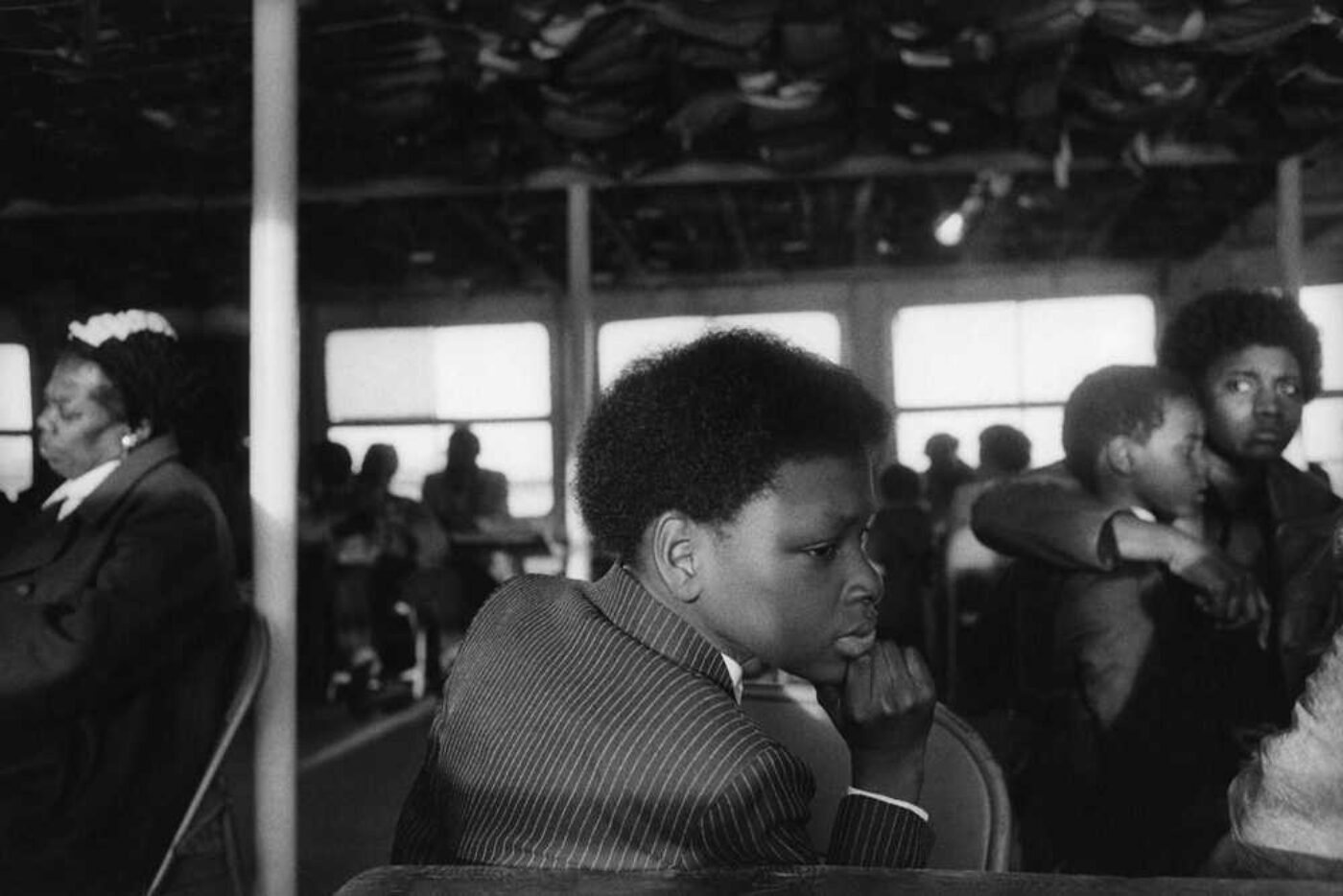 JMA Yes! How instructive that is, that you get more out of an image like that than you would out of reading an entire article about what's going on.
KB I'm a huge champion of the idea of visual literacy, and it's great to hear that you were teaching it in high school because it doesn't usually start that early as an education. By the time that students get to undergrad level, there are a lot of things that they're already taking for granted. So we have to help them unlearn a lot of things.
JMA To open them up.
KB Exactly. To really open them up. I think it also has to do with the lack of art programs, particularly in public schools. When you have an art program, it opens up space for there to be a conversation around visual literacy. So when you don't have that, then you really don't have those conversations. I'm a teaching assistant in a class called CHIPS, which stands for Culture History Imaging of Photographic Studies. It's a theory course, freshman seminar, and it's their entry point into starting to build language around what it is that they're seeing and doing. I expect them to begin to see themselves within a body of work, to start to engage with a discourse that is already out there—
JMA Their personal body of work or do you have them select another's body of work? How do you begin the dialogue?
KB It's not their work; it's the work that exists outside of them.
JMA Got it.
KB It's first about starting to get them to articulate an awareness that they are among—and by osmosis are receiving—images all the time. So how do you instigate a shift from consumers to creators?
JMA If people understood how visually literate our culture is, particularly our young people, I think that we could get kids more engaged in school.
KB I agree.
JMA Because they'd enjoy it so much. They relate to that so much more.
KB I read somewhere that you met your future husband, Arthur Ashe, while making photographs.
JMA I did. I was in Madison Square Garden, I was working at NBC at the time, and Gordon Parks said to me that he was playing in this United Negro College Fund Tennis Tournament, and it was being hosted by Arthur Ashe, and he said, "He would like you." Somebody else had said that to me too one time, because I was just starting to learn how to play tennis. And I just kind of shrugged, "Oh, yeah right," you know. I went to the sports department at NBC, and I asked them if I could get a credential to go and photograph this tournament. And Gordon was playing in it, David Dinkins was playing in it, I don't remember if Ted Kennedy was playing in it, but I just remember that a lot of the black glamour world was at this event, and some politicians, and some other celebrities.
KB You were working for NBC as a photographer?
JMA Yeah. I was actually working as a photographer and a graphic artist at NBC when I was a senior at Cooper Union. I took the second semester of my junior year of college, and I did an independent study in West Africa. So I left in January. I connected with all of my teachers at Cooper, so I was doing three courses in photography, with three subjects; one course in African architecture, one course in the cire perdue method [casting metal from a wax model] for my sculpture class, and a course in African literature. So I was in school, but I was doing it in Africa, while most of the other kids in my class were going to Europe. I spent the six months in West Africa, and went to Cape Coast, where the transatlantic slave trade took place. When I got there, on either side of it were these fishing villages, in Ghana. And so, visiting the fishing villages, going into the Cape Coast of Ghana, I was profoundly impacted by looking out of that porthole to the ocean and looking west, and thinking about that journey from Africa to America. There were fishing villages on the west coast of Africa, and there were fishing villages and communities on the southeast coast of the United States. I drew right then a relationship between the two and to fast forward, that's how Daufuskie Island happened. It's a once in a lifetime opportunity, to be able to be accepted by a community, and taken in. It was such a rewarding experience. And so it was the fulfillment of a dream from my junior year in college. But when I came back from my independent study, I had all these amazing photographs. And I went to NBC, because somebody told me, a friend of mine that I'd gone to high school with, Deborah Moore, who's a film editor, she had a job at NBC as a film editor, and she said, "They've got some openings in the graphics department, you ought to go check it out." So I did. I called, made an appointment, went in and saw the art director of the graphics department, and I got hired based on my portfolio from Africa! One of the great things about my college education is that Cooper Union does not let you declare a major. Its belief is that they graduate well-rounded students. So I know how to do graphic arts. They didn't really need a photographer, but I got in as a graphic artist, and did the images and pictures behind the newsman, and eventually worked my way into getting photography assignments.
KB How long were you there?
JMA I worked there for maybe three or four months, and then I got laid off. A month after I got laid off they called me and said, "Would you come back?" So in my senior year of college I worked full time, going to Cooper Union. I stayed at NBC, after I graduated, for about two years, and then I met Arthur at this United Negro College Fund Event. It was because I was able to get credentials, because I worked at NBC, that I was able to cover the event. I met him, and he talked to Gordon about me—"Gordon, is that your girlfriend?" Gordon's like, "No." He's like, "Okay, that's all I wanted to know." (laughter) And so he asked me out at the after party, and then called me up at NBC … I didn't give him my number. He just asked me my name, and looked me up. He asked, "I'm watching the World Series, would you like to come over and watch the World Series with me?" And I said, "No, but maybe we can have dinner sometime." He replied, "What about Monday?" I said, "Fine." He said, "I have to fly to St. Louis, and I'm coming back, and when I come back I'll come to your office and pick you up, and we'll go to dinner." And I said, "Fine." And that was it.
KB And the rest is history, as they say.
JMA Perfectly stated. The rest is history.
KB How has being a wife and a mother affected your practice as an artist?
JMA Such a good question. It didn't become really apparent until I republished the twenty-fifth anniversary edition of Daufuskie Island. The first publication was in 1982, published by the University of South Carolina Press. Sixty-eight black and white photographs. It was an important project to me, as I've already described. [The Daufuskie Island collection of images was taken between 1977 and 1981 during repeated and extended visits to the Sea Islands of South Carolina and Georgia, primarily Daufuskie but also her sister islands, Edisto and Hilton Head. The island's Gullah inhabitants were the direct descendants of the slaves who inherited the land after the Civil War. The Gullah community on the island, which is also the name of their language, was economically dependent on fishing and oysters, and because there was never a bridge to the mainland, they were to some degree isolated from the developments on the mainland and retained more aspects of their African heritage. In the early 1940s, Hilton Head was rapidly and profitably developed. As a result, developers began approaching Daufuskie's inhabitants and buying up the land. In 1982 when the first book was published, only eighty-five residents permanently lived on the island. At this time, much of the culture and community had disappeared, making way for resorts, golf courses and second homes.]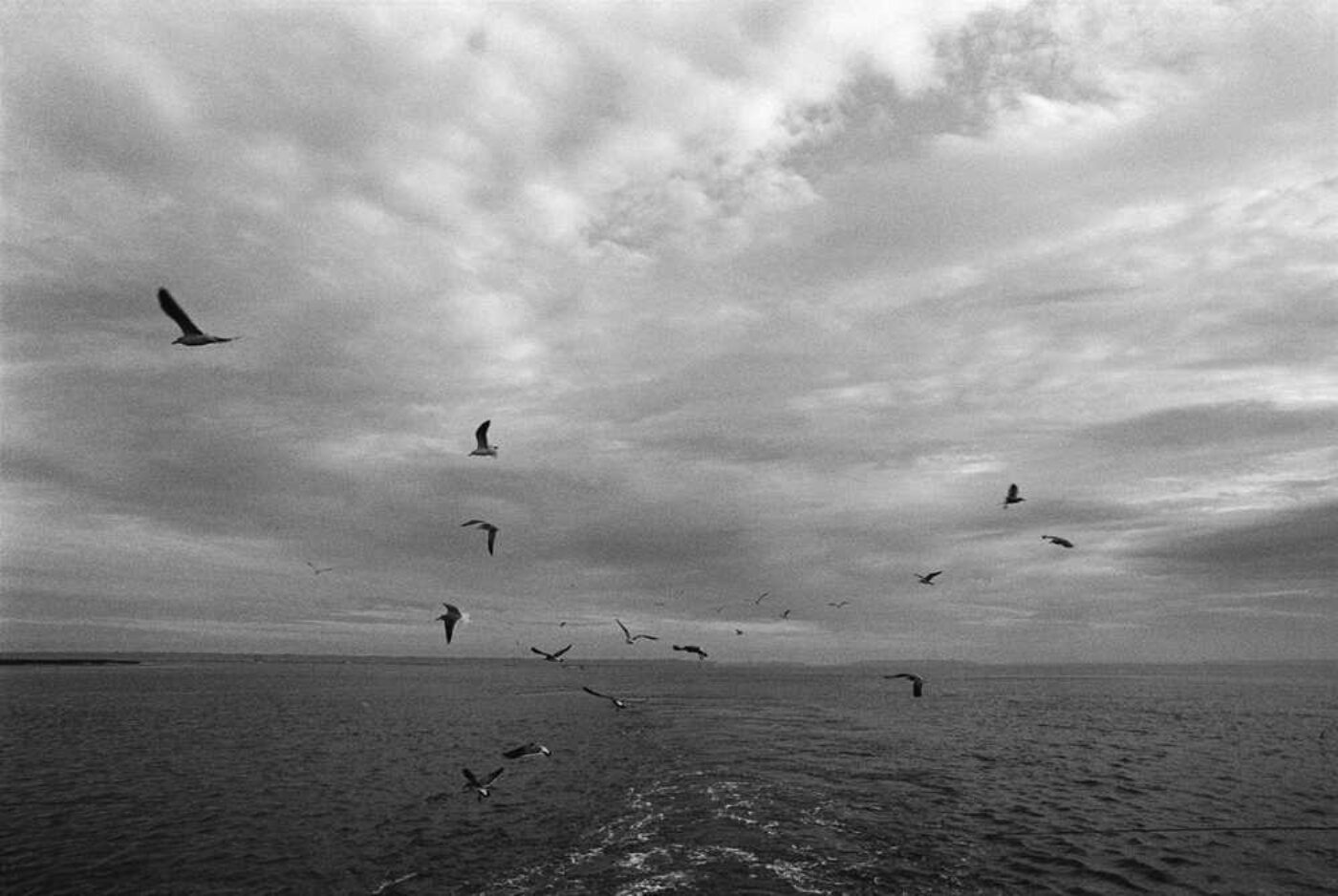 But I was such a young, not-knowing-what-to-do photographer that I did not oversee the process of the book. I just cared that the book got published. It was an important, dying culture. I just wanted to get the book published. The reproductions were horrible, in the book. It was really very unfortunate, but because Arthur had a relationship with Alex Haley, I went to Alex Haley and asked him if he would write an introduction to the book, because Roots had been so popular at this time. He had actually done a lot of his study for writing Roots at Penn Center, which is on St. Helena Island, very close to Daufuskie. So he knew the area. It was all a great connection. And he ended up writing the foreword to the book. So it was published in 1982, sixty-eight black and white photographs. Fast forward twenty-five years, Dr. Halima Taha, who is a specialist on collecting African American art, called me up and said, "You know, it's going to be twenty-five years since you published Daufuskie Island. It's such an important body of work. Have you ever considered redoing it?" I said, "Well, not really, but I hadn't thought that it's been twenty-five years and a lot of time has passed by." So she introduced me to a gentleman publisher, Gary Chassman, who went on to produce the twenty-fifth anniversary edition, reconnecting me with The University of South Carolina Press. They were so happy to have an opportunity to republish what they felt was a very poorly published book that should be in the South Carolina archives because of the culture, that it was a deal. We got it done. So I had to go back and revisit the contact sheets. To be able to go back and look at contact sheets is a treasure you cannot imagine. If you want to learn something about yourself—talk about an autobiography—look at your contact sheets. You can't do that today. Digital does not have contact sheets. If you don't like what you just shot, you can erase it and move on to the next image. But then how do you figure out how you arrived at something so wonderful? You don't see the progression in digital. You can just throw it away. With a contact sheet, twenty-five years later, I could go back to it and say, "Oh yeah! I did this, and then I did that, and then this happened, and then I remember this person walking into the picture and boom! That was the shot."
KB (laughter) Yes. The story shifts for you, looking at those sheets again.
JMA That's right. But you know why the story shifts? Because then, I realized, I didn't pick that image. Why didn't I pick that image? That's a great image. Because those little girls, when I took that picture of the two little cousins, on Aunt Susie's porch, were so adorable to me then, but when I was twenty-seven years old, or twenty-six years old, however old I was when I first took that picture, and I was not a mother, they were adorable to me and cute and it was a wonderful photograph, but I didn't think it was worthy of the book then. After I became a mother, twenty-five years later, I looked at that picture and I went, "Oh my God. Look at those beautiful little girls." That was my maternal instinct. The twenty-fifth anniversary of Daufuskie Island has a hundred and fourteen photographs in it. (laughter) That's the maternal instinct, that's the growth, that's the change in being the person that you are, and how you've grown, and how you see the world differently. Even though I did not go back and reshoot one photograph for that twenty-fifth anniversary, I had a hundred and fourteen. I didn't need to reshoot. It was all there. I just needed to re-see it, revisit it, twenty-five years later, as a different human being. So. Excellent question.
KB Your daughter's name is Camera; I presume she is named after your love of photography?
JMA Absolutely. Honestly, I remember meeting a friend's child whose name was Cameron. And it clicked for me, and I thought, "If I ever was a mother, have a little girl, I would call her Camera." Because it just seemed like a fit. And then, along she came. And I called her Camera. She always asked me, "Why do you call me after a tool, after an instrument?" I said, "I didn't name you after an instrument. Do you know what camera means, in French? Room of light. That's how it got its name. It's a box that absorbs light." When I explained that to her, she understood why she was called Camera. She was my room of light.
KB That's beautiful.
JMA People said, "How could you name your child Camera?" I said, "You think about the derivation of that word, and then you ask me that question."
KB Is she also an artist?
JMA She loves art history. And she is an artist. It's not something that she practices, she loves to take photographs, though. She loves children, and has a lot of creativity with kids. She was teaching at the Marymount School, to the middle school girls, and she gave tours for girls at the Metropolitan Museum of Art, which is right across the street from the Marymount School, and the middle school program. So she did that for a while, and I suspect she's going to go back to it, but she's taking a hiatus right now, and she's doing other things with kids. She just loves that. Which is really nice, and it's fine with me, because I'm not interested in being a grandmother, and if she's happy taking care of somebody else's kids, then I don't have to worry about her having her own. (laughter)
KB That's wonderful to hear a mother is not pressuring her daughter to have children.
JMA Well, when Arthur and I got married, boy, I mean, the pressure was immediately.
KB Really?
JMA Yeah. It was immediately. They wanted kids in the family. Finally I just said to them, "Look you all. Just back off. We want to get to know each other first." (laughter) I didn't want to have kids right away. Plus I was young. I was twenty-five when I married Arthur. He was eight years older. So they were ready, and I wasn't. I was getting used to the world that I was traveling in, from where I was to where I went. That was big.
KB It was huge.
JMA It was a huge shift, Kalia. I pretty much looked at it through my lens. And that kept me connected to myself. No matter how many times I was called Mrs. So-and-so, I was always connected to Jeanne Moutoussamy, and it was my camera that afforded me that.
KB That's such a beautiful statement. I'd like to know why the camera? Why photography? Because I know that you did some drawing and maybe some painting as well.
JMA I love to draw and paint, but I'm not very good at it. (laughter) So I didn't think I'd have a future in that, but I understood color, and I understood light, and I just loved the Impressionist movement. I loved seeing what my father was doing, just watching him work, because everything he did was pencil drawing. There was no color. And I guess when I was about eighteen or nineteen years old, my college buddy—well, we grew up together in Chicago. Frank Stewart was born in Memphis, but he lived for a while in Chicago, and we knew a lot of the same people. I actually met Frank through my best friend Diane Mazique when I was fifteen years old. She was a year older. And so Frank was her boyfriend. That's how we first met. But Frank came by, who was very good friends with my father. He and my father really liked each other a lot. And he came by one day with a camera, and he was shooting with this camera, and he says, "You know, you really ought to try this thing." And I'm really glad he said that, because I might not have thought of the possibilities of doing that. He encouraged me to try it. And I did. I think my first camera was a Pentax. And I really liked it, because I could apply all of the studies that I had done in drawing and painting, and what I lived with in my house. I could see it in the lens. I was still painting and drawing but I immediately got taken by the artistic possibilities of the camera. Frank was a huge influence. It wasn't something that I saw as art, but I thought it was a fascinating process. I must have been about nine years old. When I started college—I went to Mundelein College in Chicago, for a brief period of time, and I realized I had to get out of Chicago. So I applied to Cooper Union, because I knew I wanted to study art, and I didn't get in. So I applied to the College of New Rochelle. My parents had very good friends who had moved from our neighborhood to New Rochelle, New York, because of his transfer, of his job. So they didn't feel too badly about me going there. And my parents were good friends with Frank's parents, Charlie and Dotty. And they lived in New Rochelle as well. So I applied to the College of New Rochelle, being very watched over. I attended the College of New Rochelle for one year, then reapplied to Cooper Union, and I got in.
KB What was that like, getting into Cooper Union?
JMA Gene Tulchin, who was the head of the photography department said, "Okay, I've looked at your portfolio, I like the portfolio, but I want you to go back to Chicago, and this summer, study at the Art Institute. There's a guy teaching at the Art Institute this summer, and I want you to take his course." "What's his name?" "Garry Winogrand." I studied with Garry, finished that summer, came back, presented my portfolio to Tulchin, and he said, "You're in." That was it. Can I say something? I have done oral history projects before. You are a very well-prepared, well-informed individual. And when you can talk with someone that you feel you're having a conversation with, it's so much more pleasant than feeling like you've got to tell your history to somebody. Instead I feel very comfortable, and I'm totally enjoying the conversation with you. So I wanted to say that, and I wanted to say it on the recording.
KB Thank you. I'm very happy to hear that.
JMA I want BOMB to hear that.
KB Of course, I'm having the time of my life.
JMA It helps to have an invested passion and interest in what you're doing, to be able to get the best out of people in an interview. And if you have that, then you will get a good interview. There's nothing to worry about.
KB Well, thank you. I've done oral histories before. I worked with Kellie Jones for her "Now Dig This" project. That was a tremendous opportunity to speak with Dan Concholar, Virginia Jaramillo … I know the richness of doing these things. You are a black woman photographer, and a lot of the contemporaries and influences and teachers who you name are men. I want to hear you speak a bit about your position as a black woman with a camera.
JMA Well, I certainly did not think about that when I was in college. The only time I may have been aware of it was if I put up images of my community on the board, and the white kids in the class didn't get it. They didn't get the way I saw my community, and probably because I was portraying them in a way that they're not used to seeing black people portrayed. Outside of a Roy DeCarava or a Gordon Parks, most black people in the image were sensationalized in a seductive way—texture of hair, the darkness of the skin. It was all about something other than the human being. I think for a lot of my white peers, they didn't get that these are human beings. I'm not trying to seduce you with some outrageous looking person, or some person who looks so different from you, and isn't this fascinating. No. I'm showing you my neighborhood.
KB Showing where you were from.
JMA I'm showing you Robert Taylor Homes, in Chicago. And I didn't grow up there, but I was comfortable walking through there, and you might not be. So that happened in the classroom, but I was not feeling like I was in any way ostracized or discriminated against. I didn't feel that then, but I did think about it, to the point where, when I met Deb Willis, and she was at the Schomburg, we talked a lot about black women photographers. She was a photographer, I was doing research—I can't even remember exactly what it was on, at the time. It might have been the Daufuskie work, in '77. It might have been in '77, when I was looking up books on the Gullah culture, something like that. But we were talking about black women photographers, and of course out of that grew the book Viewfinders. Deb was a researcher and contributed to a lot of the work that's in there, introduced me to some of the women photographers, and then the rest I went through old archives of telephone books, because in the day, in the 1800s, the telephone books would list black people with a letter "C" by their name. So I'd go through the business directories, and find the photographers, and if there was a "C" next to their name, that's how we identified them. So Deb and I did that, and then I hired a research assistant, Kali Grosvenor, I don't know if you know Kali.
KB I don't know her.
JMA Kali published her first book when she was nine.
KB That's amazing.
JMA I know. But Kali is the daughter of Vertamae Grosvenor, who is really responsible for me meeting people to get on Daufuskie Island, so all of these things are all connected. But when I started doing this Viewfinders book, Deb was such a cheerleader. And it was then that I felt, okay, I'm a black woman photographer. There have got to be a lot of black women photographers out here, and Deb felt the same way. We found a woman in New Jersey. She was a photographer for the Army, in the Women's Army Corps (WAC). There were camera girls in all of the jazz clubs, and they were taking pictures of customers that would come in. It was just amazing that all of these women … they were professional, but in some sense, it was more the understanding of how black women were used as photographers at that time. We incorporated that in the book. The icing on the cake for me was when Arthur was given an award from Yale University called the Kiphuth Award, and so I went up to Yale with him, when he went to get this award, and I decided to visit the Beinecke Rare Book and Manuscript Library at Yale. In it is the entire Carl Van Vechten collection of African Americans [Living Portraits: Carl Van Vechten's Color Photographs Of African Americans, 1939-1964]. I pulled it out, looked through it, and found photographs of Paul Robeson. They were taken by his wife, Eslanda Goode Robeson. And I looked up Eslanda Good Robeson, and Carl Van Vechten, who was a good friend of theirs, and had scores of her work. She had photographed Indira Gandhi, she had photographed [Jawaharlal] Nehru. I mean, these pictures were amazing. I could not wait to get back and talk to Deb. I said, "Deb, you won't believe what I found." And we just talked and talked and talked, and I said, "Okay, we've got a book."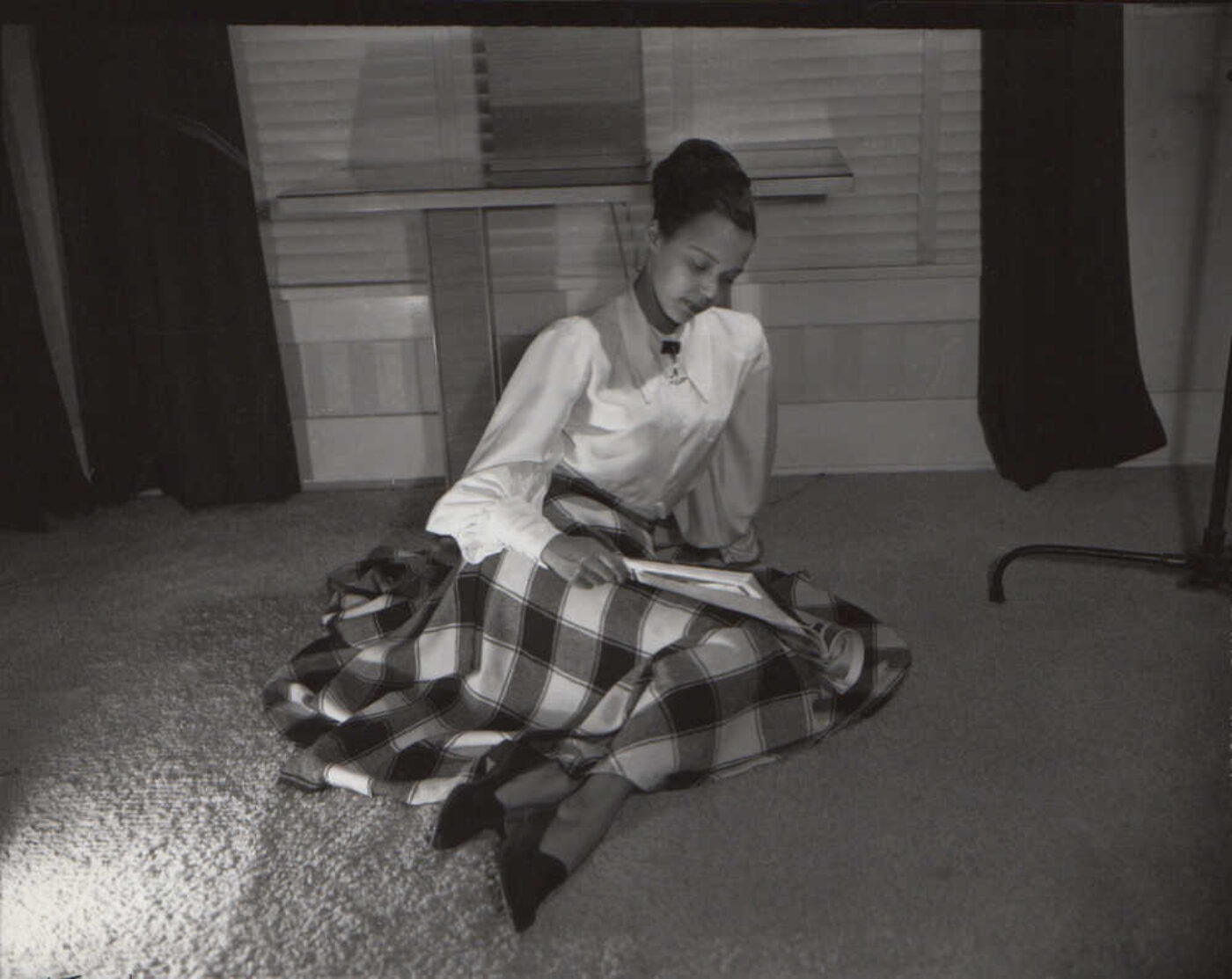 KB An exquisite publication that highlights the images produced by black female photographers from 1839 to 1985. It was published in 1993, and was the first collection of images dedicated to the work of black women image makers. It serves as an incredible resource for artists and intellectuals who are keen on visualizing this kind of cultural production, particularly within the context of an historical perspective.
JMA It was such a labor of love. I just loved it. It was scholarly, and it took a lot of sitting down, researching and writing. I could not have done it without Kali Grosvenor and Deb Willis. With them I was able to get this book accomplished. Come to find out, it actually ended up being the first book ever written about women photographers, according to Naomi Rosenblum, who went on to write A History of Women in Photographs. Her first scholarly book was A World History of Photography. Then she came to me and said, "You know, I've decided to do a book on women photographers, a world history of women photographers. And the only book I can find about women photographers is yours."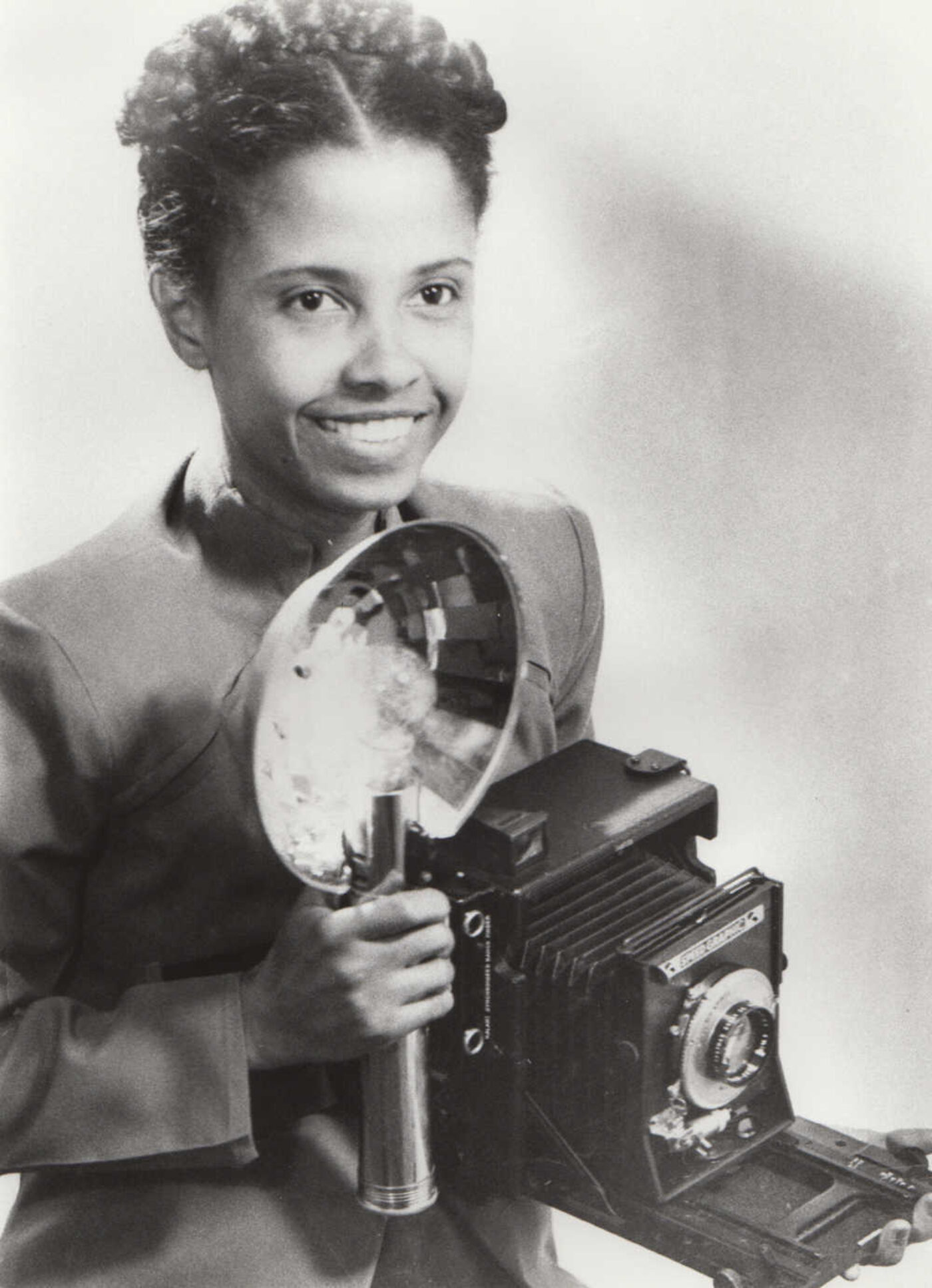 KB That's amazing.
JMA It was amazing. So we met, and we worked together, she did interviews with me and I got her in touch with certain people. Could I call certain people so she could talk to them? And she did this amazing book. Deb was always a huge supporter of mine. So I have a lot to owe and give back to black women photographers, and I did with the Viewfinders book. It was a labor of love. And then we republished it in I think '96 or '97.
KB The impact that it made at the time of its first publication is apparent—setting forth more scholarship on women photographers. But I'm wondering, what do you think about the reception of this book today? Because I'll meet young photographers, black women, who still feel as if they're working in isolation, that they're researching ad nauseam and they just can't find any others, besides Carrie Mae Weems, Lorna Simpson, and others who have entered the canon at this stage. But being able to create or to amass an accumulation of knowledge and research, I just wonder how you think a project like Viewfinders translates today, how necessary you think it is for today.
JMA I've had lots of people ask me if I'm going to do a part two. That it could be volumes. And it's very true. I think I ended the book with women photographers like Phillda Ragland-Njau—she ended up marrying, I think, a Nigerian husband—and Michelle Agins, who is a reporter for the New York Times now. I think she was with the Chicago Tribune for a long time, and then she came to New York. I think she's with the Times, or the Daily News, but she's still shooting today. Those were my contemporaries at that time, in the late '80s, so I had done what was considered up to the publication date of this book. But here we are—that was in '86—so many years later, and we could have done two more volumes after that, but that just didn't turn out to be my focus. I hope somebody will do it, because there are so many women photographers today, absolutely it could be done. And it would be interesting to bring together all of the photographs and the different visions, and why women decide to do what they're doing. It would be a very interesting study.
KB Particularly to the point you made about how women were used, early on, and to see how that has shifted, or a contemporary version of that.
JMA Absolutely. It's so different than it was. I mean, mom and pop studios, WACs, and camera girls were about all you could do as women photographers back then. Or you were somebody's apprentice in their darkroom. And you're right, now we've got Carrie, and Lorna, and Deb Willis, and Jeanne Moutoussamy-Ashe in the museums. (laughter) The major cultural museums and institutions in New York. So we've come a long way.
KB This is true. I also want to talk about the Arthur Ashe Learning Center and the work that you're doing with the Center, just say a little bit about the organization and what your goals are.
JMA Oh, how nice of you. It's such a wonderful organization. It surprised me because I think it's a really, really good brand. I say brand because we need not just to perpetuate our heroes, but we need to show young people today that, to use Arthur's quote, "Start where you are, use what you have, do what you can." And that is the philosophy that we try to put out for kids to understand—that no matter where you come from or your circumstances, you can make a difference in transforming not just your neighborhood but your own home. You just start with yourself. It's a very Buddhist philosophy; it's a very African American philosophy. We just need to continue to perpetuate the values of that. And that is not something that this culture has ever really perpetuated in our society, so we have to do it in our homes. I used Arthur's name for that, and I use Arthur's legacy for that, because I think he was exemplary in doing it. I think he's an example. He's not to be deified, but what an example.
KB Absolutely.
JMA I'm just continuing to allow his voice to be heard for generations to come. I'm glad you asked the question, because it's really, really important to me, when I read things like, "Jeanne Moutoussamy-Ashe has spent her life nurturing the legacy of Arthur Ashe, devotes her life to the legacy of Arthur Ashe … " That could not be further from the truth. In the sense that I am, with all of these archives, making sure that the truth is told, I am not treating what I am doing with this legacy any differently than when I produced Daufuskie Island. It is important as a part of this culture, that there was an African American athlete, who grew up in the segregated South, to come up and do what he did, beyond sports, from a poor family in the segregated South. Listen, if we don't do something to put that out for historical purposes, so that it lives on for generations to come—a black man who was an athlete, a tennis player who died of AIDS—that would be a tragedy. We lost him too early, but the tragedy is to think of him in that sense. He's much bigger than that. So was Daufuskie Island, and what I wanted people to look at is how, culturally, through development, we build and we tear down, and we build up and we tear down, and how when we tear down what we've built up, we are not conscious of taking care of what we've torn down. We need to help nurture those legacies. I mean the developers of Daufuskie Island did nothing for the people except give them jobs, labor jobs, in the hotels that they built on the island. That's it. But the people couldn't stay on the island because they couldn't pay the property taxes. Hundred thousand dollar homes now being built—hundreds of thousands of dollars, these homes are now being built on property that the people who owned this property, without deeds, they were handed down to them—they're all direct descendants of slaves, so they didn't have deeds. Sold them for like, a thousand dollars an acre. So we need to be truthful about our history. How is it that the Gullahs could survive that kind of treatment? Had their own language, created their own language, had a Bible in their own language …. How is it that a young kid, who loses his mother when he's six years old, from the segregated South, could grow up in a white sport and succeed, and represent an entire nation? Fairly, we need to know these stories. So I'm not just holding up the legacy as Mrs. Arthur Ashe. People need to get off that. This is a part of who I am. It's about legacy, it's about culture, it's about history.
KB That's right.
JMA And I am itching to move on to my next project, but I don't leave a project high and dry. I'm still talking to my friends on Daufuskie.
KB I love the correlation between your approach as an artist and this initiative.
JMA This is what it is! I mean, I've got this office here at ESPN because of The Arthur Ashe Award for Courage presented during the ESPY awards. All of the work is personal, and it has to be meaningful for me to really move it forward. This comes with the territory of the decision that I made to marry Arthur. The decision that I made standing at the porthole in Cape Coast, Ghana, comes with the territory of Daufuskie Island. So, just, stay tuned.
KB That humanist approach, I think, is key. The focus on life, and the sustainability of life, and the embodiment of creativity, and of whatever that force is that prevails in spite of or amongst other derogatory forces. The power of the melanated body.
JMA You know, you're so right, and it still goes on today. Look at what is happening in the Republican Southern states to the poorest of the poor, who can't get health care, as poor as they are—even though the health care law has been passed—they're now suffering in so many ways because of the childish behavior of politicians. I'm going out on a limb here, but hey, I think it's pretty much known that the disenfranchised people that are in those states, like Mississippi, Georgia, and South Carolina, it's historical that they've been disenfranchised. The poorest of the poor live in those Republican states. How is it that that legacy continues to live on? So what you're saying is true. It's about people, and that suppression continues because it's continuing in the same place where that psyche prevails. It's what's in their mind. "This is the place where these people are supposed to be, and we're going to keep them in their place." So it's unfortunate, but we are doing something to change the way people see us … and that's what Roy DeCarava was doing. That's what Gordon Parks was doing.
KB That's the power of the image.
JMA That's the power of the image.
KB I see it as a movement. I don't see things in isolation, nor do I like to describe things as being on this linear trajectory. I like to see it as this sort of rolling motion of things.
JMA Thank God. That's the only way we're going to get it accomplished; it has to keep going from generation to generation.
KB I think that art is essential in moving it forward.
JMA It is essential, and you're right, it's so important to have the image to translate the power of that message. You've very right about that.
KB So we keep training these young people in visual literacy, and hopefully encouraging them to be creative thinkers and creative professionals. There are a lot of companies and corporations making billions of dollars on the public's consumption of images.
JMA That's painful to think of, when you think that it's imagery that they're making the money off of, and yet the art world plays such an important role in telling the truth about image. That's the responsibility.
KB Yes, that's it. That's key.
JMA We have to tell the truth in the image.
KB Oh, I love it. That's the next book.
JMA Telling the Truth in the Image?
KB Or the next exhibition! (laughter)
JMA It's for you to write. We'll think about how we can maybe do some projects together.
KB Oh, I would love that. That would be fantastic.
JMA Because I've got a couple of ideas in my head about abstract truth. That's actually the working title. Abstract Truth. It's borrowed from Oliver Nelson.
KB What's the source?
JMA "Blues and the Abstract Truth" is the name of the jazz tune.
KB Thank you so much, Jeanne. It's been so great to have this conversation with you.
JMA Thank you Kalia. Such a pleasure, yeah. It's fun.
KB I look forward to having more conversations.
JMA Yeah, me too. I look forward to seeing you again.
BOMB's Oral History Advisory Panel includes Sanford Biggers, Thelma Golden, Kellie Jones, Odili Donald Odita, Lowery Stokes Sims, Mickalene Thomas, Carrie Mae Weems, Stanley Whitney, and Jack Whitten (in memoriam).
Support:
The Oral History Project is supported by the Seth Sprague Educational and Charitable Foundation, the Dedalus Foundation, Humanities New York with support from the National Endowment for the Humanities, and with public funds from the New York City Department of Cultural Affairs in partnership with the City Council.
Any views, findings, conclusions or recommendations expressed in this digital publication do not necessarily represent those of the National Endowment for the Humanities.
The Oral History Project Fellowship is made possible by the Stavros Niarchos Foundation, Cary Brown and Steven Epstein, Beatrice Caracciolo, John Coumantaros, Sally Ann Page, and Toni Ross.

Any views, findings, conclusions, or recommendations expressed in this digital publication do not necessarily represent those of the National Endowment for the Humanities.