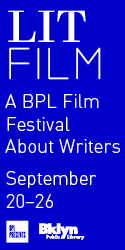 1.

I'm the next coming to suffering, but I remember my birth
When I first brought pain to the table as an offering to my people
It was accepted and passed down; I give it rhythm … .
The horn played the time my wife left, when Daniel died,
when Nigger was a noun and boy was my last name.
 
2.
Lives are expensive
It cost me power to take one
with no promises but a come around

All my ends never filled the hole
 
3.
May power respect my ritual
May my body have head to see the villain at my table
May it affect me
May we agree
May it be true that if I hurt you, then I meant it
May apologies reach my right side before my left hand
May instructions hold me till my word works and my face is enough
May I love this when I meet me
                      Hope we still cool
Originally published in
Featuring interviews with Tim Roth, Amy Hempel, Emmylou Harris, Matthew Ritchie, Wallace Shawn, Christian Wolff, Gilles Peress, Kendall Thomas, and George Walker.