Discover MFA Programs in Art and Writing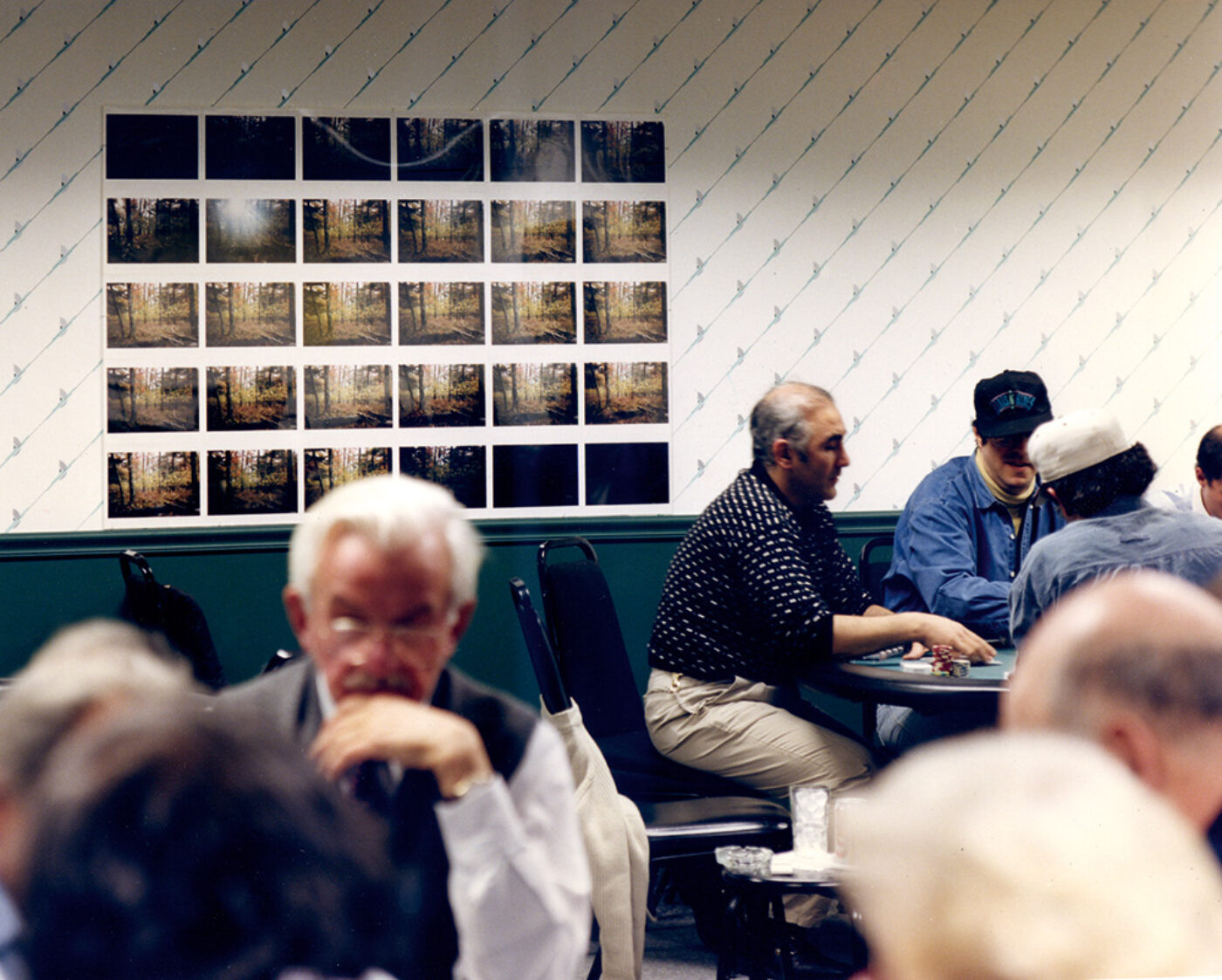 You may know Jason Simon because of the annual One Minute Film Festival he hosted with Moyra Davey for ten years (ten years was always the plan) in a barn out near Narrowsburg, New York. Or you may know him through Orchard, a gallery on the Lower East Side organized by several stellar artists who decided they would run an exhibition space for three years (2005 to 2008) and three years only. I know Jason as an Argonaut, a searcher whose golden fleece is made up of the everyday wool between our ears; a leader by virtue of enthusiasm, gumption, and honest labor; an adventurer in kingdoms of the lost (thrift stores, flea markets, eBay); and, like a true artist, a champion of archaic media. Jason is the kind of person you can run an idea by and expect to get a response capturing the pulse of the people and the beat of an eccentric empathizer, a real mensch.

A lot happens in thirty years of friendship. But one thing that had not happened until a few months ago was a lengthy, focused discussion of Jason's art projects. I highly recommend interviewing your friends now and then—you'll be amazed at what you may learn. In this case, among other things, I got a glimpse of the real depth of Jason's modesty. It shows in work often built around the visions of other people. Isn't that precisely the kind of artist we need in our era of hypertrophied ego and withered attention?
Jason himself is a person of vision, but rarely willing to cop credit; he will cringe upon reading these words. (Sorry Jason, but it's true.) Just because he shines a light on other people's visions doesn't mean he can hide his own.
—Claire Pentecost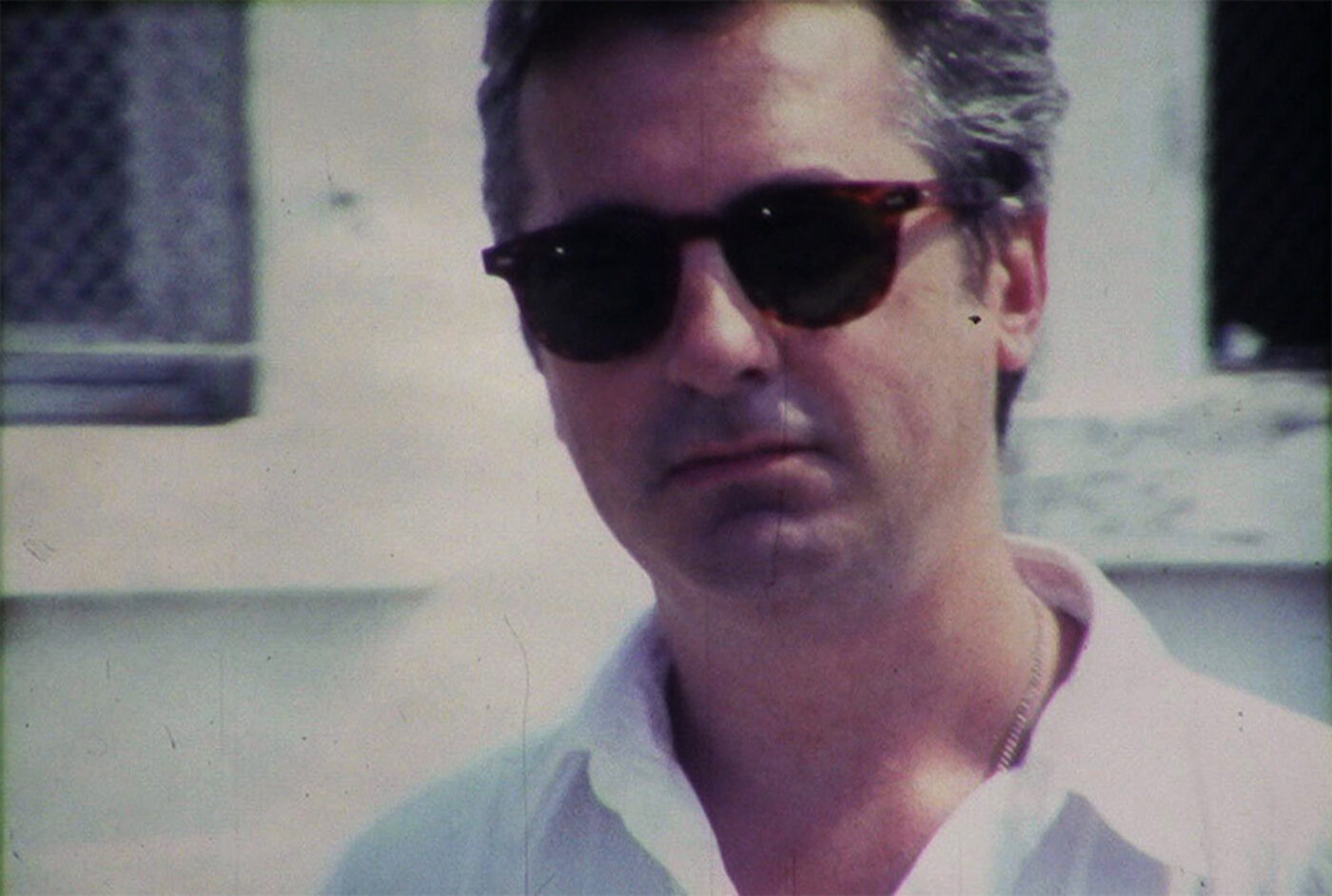 Claire Pentecost You curated a group show at the Mayfair Club, a private poker club in a basement near Madison Square Park, in New York, back in 1994. A lot of artists have been interested in presenting artwork in spaces designated for purposes other than art, maybe to enrich the framing of the work, or in the hopes of diversifying audiences. But, over time, your projects have made me aware of cultural distribution in a broader sense and, simultaneously, at a much finer grain. I mean, you aren't just interested in positioning art where it meets different audiences, you also want to dissect specific historical examples of what I call "infrastructures of access."
In Festschrift for an Archive (2012), you draw on the story of MoMA's Film Still Archive, which was curated and managed for thirty-four years by Mary Corliss. Your next show at Callicoon Fine Arts, in 2013, was an installation on artists' film and video distribution, with the examples of the Castelli-Sonnabend Videotapes and Films business and the 1989 compilation Video Against AIDS, bringing these and other antecedents to our attention. Last year, for your most recent exhibition at the gallery, Request Lines Are Open, you worked with DJ Liberty Green, the host of Soul Spectrum, a radio show in Sullivan County, NY. Through her show, Liberty has cultivated a relationship with the prison population within the geographical reach of her broadcast.
Each of your shows focuses on a unique situation provoking larger questions. Can you talk about how you arrive at the subjects for your work?
Jason Simon The Mayfair Show, which is now a dozen photographs of the original group show, saw the light of day again recently at Yale Union, in Portland. The photos still seem to present this idea of arriving at my subject by going someplace new, and puzzling it out from there. For better or worse, I make each project different from whatever comes before or after. I don't initiate any of them from within a consistent daily art discipline, although I sometimes wish I did. Instead, I'm relying on activities that come from jobs or preoccupations or skills, mine and other people's. I was already a poker player and a member of the Mayfair Club when I decided that the club would be an interesting site for the show.
Working as a film and video programmer, beginning with Bill Horrigan at the Wexner Center in Columbus, Ohio, allowed me to become familiar with resources like MoMA's Film Still Archive and various film and video distribution businesses, including those that represent my work. The first video I ever showed, Production Notes: Fast Food for Thought (1986), thirty years ago, was entirely taken from my job in advertising, and twenty years after that, I made Vera (2003–06), a video bound up in the start of my teaching in Staten Island. Vera and I worked at the same school, and she was the first person I got to know who was from the borough. So yes, my projects issue from specific situations, but ones that are embedded in a horizon of work and habit. And like different jobs, they feel sort of few and far between, taking up chunks of my life.
CP I love hearing about how these projects arise from your work experiences, from the situations of your life. This makes me think of artists' enduring desire (at least since the Impressionists) to narrow the gap between art and life. But you sharpen that trajectory of artistic intention with strategies of institutional critique, integrating the work's reception and context into your project. It's interesting to see institutional critique flowing quite easily into the interstices of daily life. Being able to identify so directly with the people and the elements you present is one of the things I find satisfying about your projects. While you are celebrating Mary Corliss, a key leader in the strike against MoMA, you are also critiquing the institution that punished her and ended the golden age of the museum department that she built.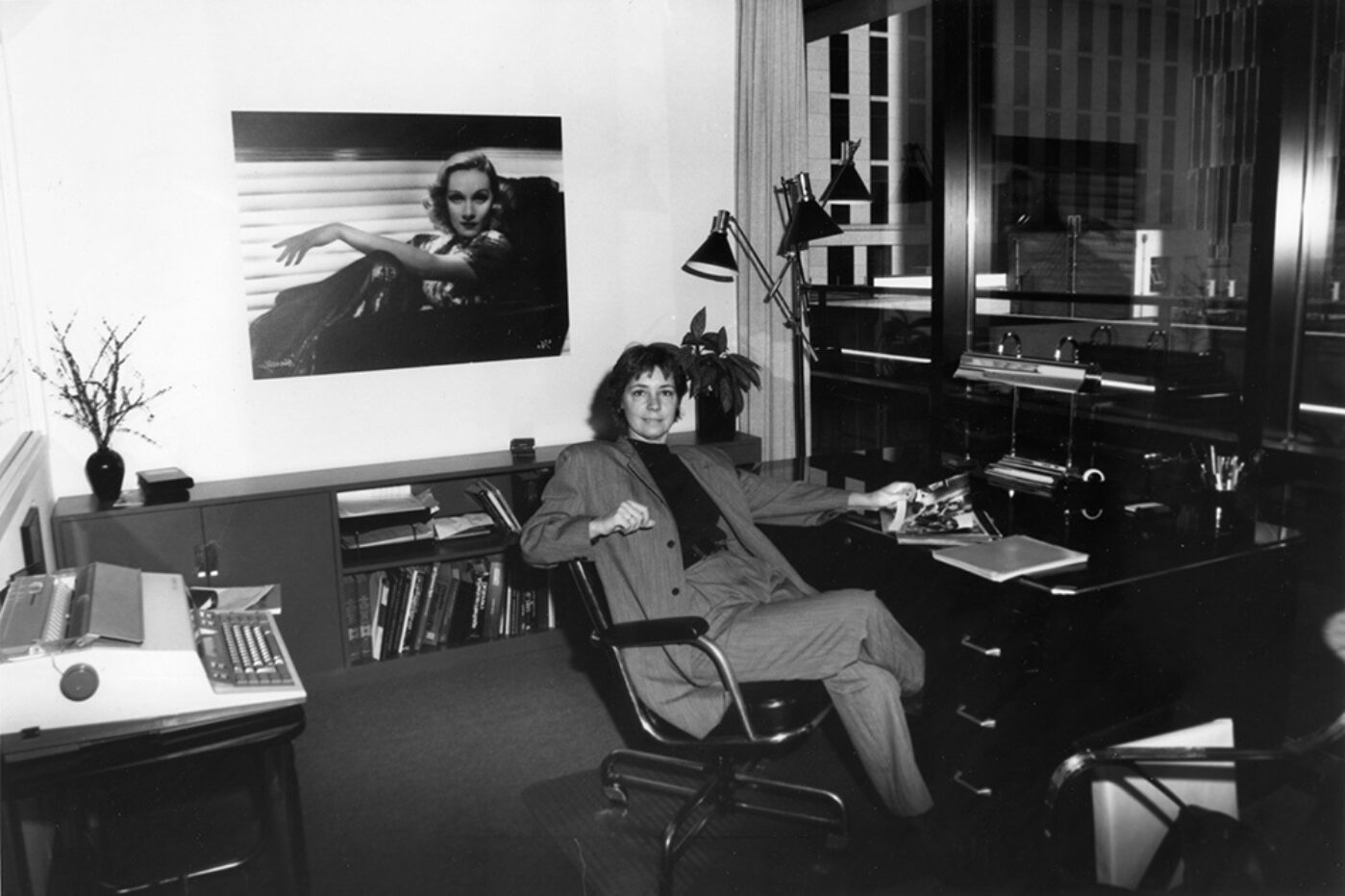 JS I always get anxious around the term, but if institutional critique declares that we can't escape the institution, maybe we can still think of jobs as a bit different from the edifices of control. I'm talking about a space between the symbolic and material experiences of working—is that distinction even still allowed?
Those were early days, but back then I had some independence at my various jobs. I could feel a bit professional and then quit, rejecting the work situations as my occupations, even though I was tempted to remain in advertising, or museums, or film production, to make a living. Maybe I was making the professional into the amateur. Isn't your website called Public Amateur? I had some class privilege that made me not worry constantly about money, but I was always looking for full-time employment just the same, and would have these jobs, and frankly enjoy them—maybe because I knew that, if push came to shove, I could afford to be unemployed for a while. Now everything feels the opposite. I've become a long-term teacher.
Diverse, simultaneous, and hyphenated skill sets are an economic necessity for artists and nonartists alike, and current conditions have, in turn, made some of these specialized, long-term actors that I've come to know and work with for my art projects seem like rare birds. A life's work, a single person's focused efforts over an entire career, get anonymized by institutions, as in the case of Mary Corliss at MoMA. So there is a pleasure in crediting some corner of what we take for granted—work performed with such skill and effect—and seeing how it resonates with our own persistent experiences.
CP Right. You illuminate how a single person may have had a substantive impact within and through an institution. Guattari once said that the only way we have an effect is by working through institutions.
JS That can be true whether we are talking about institutions to be celebrated, and that we all want to pitch in to help, or ones that we loathe and want to replace: you have to appreciate the skills there in both cases. Although nothing is ever so conveniently extreme, and daily interactions are usually a mixed bag, right?
The Mayfair Show comes to mind again if we just shift this conversation a little toward artists entering into systems of economy and control. All the contemporary artworks that I hung in that odd, semilegal private poker club, including your photographs, Vision Quest: Labor Dayand Vision Quest: Columbus Day, were in dialogue with how the same questions affect artists and gamblers alike.
CP I don't think I know what you mean.
JS When I did The Mayfair Show, I was interested in psychoanalytic writing about gambling and how it overlaps with artmaking. My ideas quickly started to revolve around risk, time, the interpretation of codes and signs, repetitive actions that have little use elsewhere, and also around the need to constantly maintain a sense of loss. All this was brought into view in these intense environments, places like casinos or gambling clubs, as well as museums and galleries, where people hang their economic and symbolic value on unpredictable outcomes that feel out of their control. These are the literary, imagined notions at play—gambling and artmaking. And part of the project was to bring them into a mundane space with regular folks playing cards surrounded by artworks dealing directly with chance operations or money.
Your grids of photos all showing the same view, but with changing natural light, were about sitting in one place for eighteen hours and observing. It's something that art audiences still find extraordinary, but gamblers sit like that all the time, and therefore could be prompted to think about their experiences differently, as could artists when encountering their work in relation to the gamblers. So I associated interpretive ideas from a corner of popular psychology, as well as artists' creative ideas, with risk and games about money and survival. In fact, a lot of the games at the Mayfair Club were very high stakes, with four- and five-figure buy-ins, and satellite games getting you a World Series entry. Eventually the place was raided, but not because of the poker: it was because of the sports bettors who met there. They were affecting the odds nationally.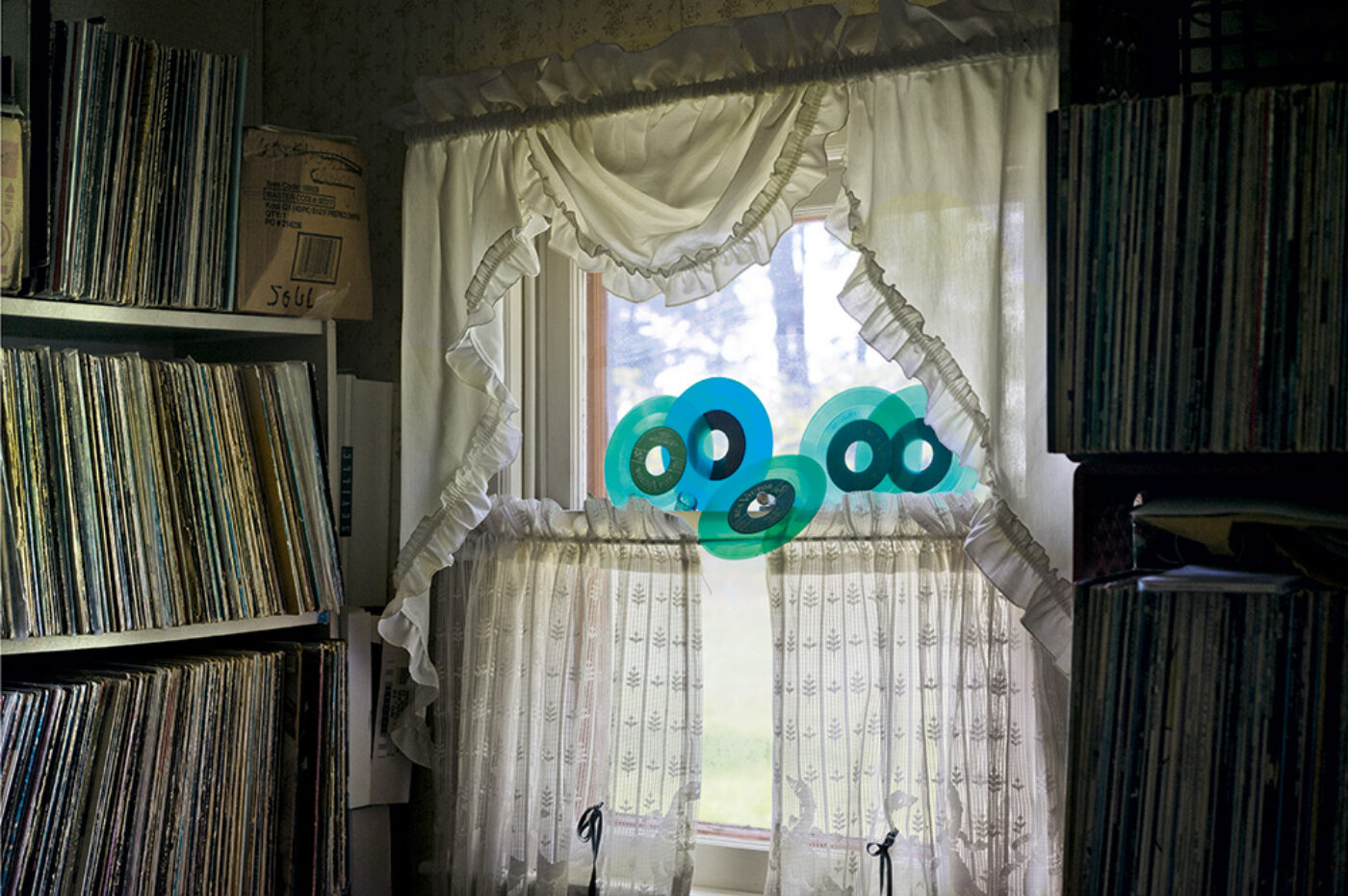 CP Artists and gamblers. I've also been told by farmers that they feel like gamblers playing against the house—the agricultural multinationals—and they always lose. Artists, gamblers, and farmers all have to have a certain faith—or call it illusion or delusion—that their efforts will be able to satisfy their ambitions on some level. But they each work in specific time frames. Playing poker, you really have to keep the long game in mind and not overreact to any one hand. The artists I admire are definitely in it for the long game as well, and I include you among them.
JS I was fascinated by the traditional Freudian idea of playing in order to lose; losing is the goal, because winning carries so much more risk. For Freud, the risk is patricidal: asking the fates if we are loved with every roll of the dice brings guilt with every win, because we've beaten the father, so losing starts to feel better. That theory has a funny kind of friction with the basic monetary policy of hedging, where losing with less is better than losing with more. It'd be interesting to see how farmers and artists might share ideas of hedging.
CP I want to return to how, in so many of your projects, you engage a particular individual as the center of gravity. But you don't do conventional portraiture, which more or less isolates the subject from a context. You bring the whole context into the work—always by very economical means, formally—and invoke the situation and practice of another person who acts in relation to a specific audience. Is this a kind of portraiture? How would you describe your role in the ongoing story of your subjects and their audiences?
JS It's a small group of portraits of such particular individuals: shopper Vera Saverino, curator and writer Bill Horrigan, archivist Mary Corliss, and DJ Liberty Green. What I'm saying in the portraits is that these people represent something that we connect with and can translate to other arenas; that what we are looking for—the vested dialogue between a practice and an audience or a constituency—is there. I'd prefer to pay attention to them rather than supplant them. They're all extraordinary, and I lose myself in their stories, but it is also about grounding artmaking in a bonding kind of observation, in a social connection. I become a devotee in order to make the work, and companionship becomes as operative as any other goal of the content, including critique.
I am motivated to make these portraits into artworks because of the larger implications of the subjects' situations and their work, which I have established in my personal dialogues with them. Curators like Mary and Bill have had this quiet, essential impact on film and media arts from their own specialized corners of their institutions. In creating works that act simultaneously as artifact, biography, and a kind of public service, I make claims for Mary and Bill's situations as relevant, even if they don't make those claims for themselves, which they don't. I want to add these other histories to how we understand their work, their jobs. With Mary, I focused on her example as an unlikely and under-the-radar labor leader, mostly in the MoMA strike in 2000 (in fact, she was the only curator who took part in all three strikes in the history of MoMA), and on the subsequent loss of the important archive she ran there. And with Bill, I used the example of a nearly lost compendium of AIDS-related video art he co-organized, but that is just the tip of how he has been able to make sense of these otherwise very fractured intersections of film and video and art history.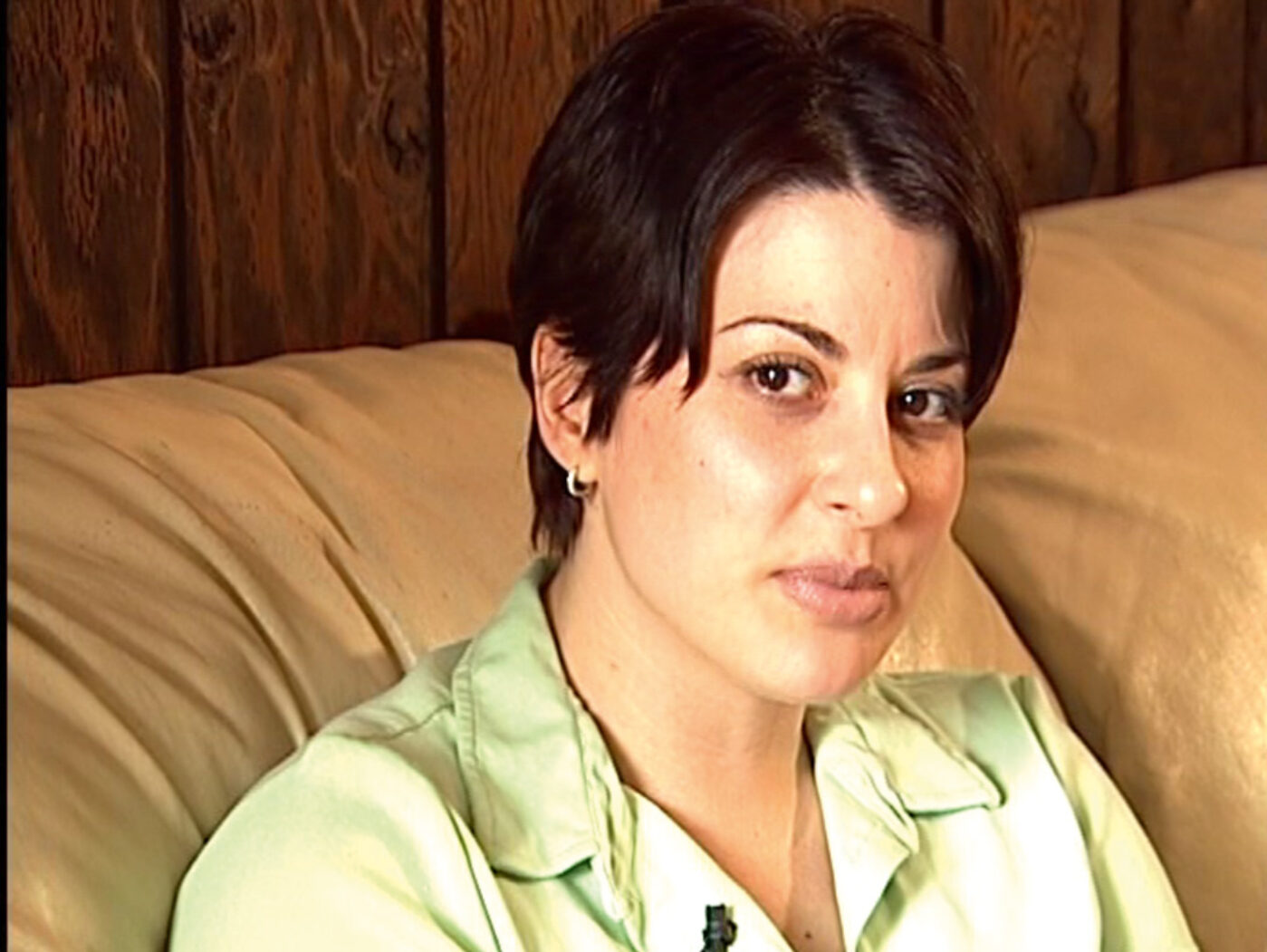 CP Then Vera is a sympathetic portrayal of that scorned category, "the consumer." There is a lot of dignity in Vera's self-understanding.
JS She's totally different from subjects like Mary and Bill. Vera is a compulsive shopper who emerges as the everywoman's voice for consumerist subjectivity. Vera is closer to the early pieces on advertising and art restoration, Production Notes and Artful History: A Restoration Comedy (1987), which can also be read as portraits of triumphant perversities, where an implicit critique goes alongside admiration for the chutzpah and skill of the adman and the restorer.
CP Do you identify with Vera? Your shopping practices couldn't be more different from a quest for the perfect designer ensemble, but you are sort of famous for cruising the kingdoms of the secondhand and emerging with choice finds. In fact, I recall that you coached me when I first started to build installations out of particular things I found the same way, especially on eBay. Maybe I should just admit that I identify with Vera's vulnerability, with fixating on a category of thing in the delirious stream of objects available for a price. I remember something about Mary Douglas's research on consumption in which she found that people often felt they were really accomplishing something when they shopped. It would be ridiculous to reduce it to some atavistic hunter-gatherer impulse, but it does become a kind of skill, requiring patience and persistence.
JS Vera is so fundamentally generous with her narrative in the video that we are all implicated in her very destructive compulsion and debt, and yet are still grateful for the connection. It's impossible not to identify with some aspect of Vera's monologue. You're reminding me of and binding me to a moment when she describes herself as being well-known in her community for her shopping skills: there's got to be some vestigial shaman status there.
I was a connoisseur of thrift shops and salvage yards and flea markets and yard sales, and I still hate to pay retail, and she didn't hold that against me: we connected as collectors and she indicates as much in the video. She is so into the physical space of retail, and that passion for the grand store is as much of a throwback as my nostalgia for some truly crummy consignment shops. I think eBay and Craigslist carry on the democracy of these gray, informal markets, but they also amplify the entropy of the material in the virtual, which I feel is a loss to the built landscape. Meanwhile, abandoned to what she calls her "craziness," Vera assists us in sorting out our own much less thoughtful relations to consumption.
CP You and I have talked about falling in love with a person's efforts and capabilities and the story they make through them. Conventionally, an artist displays her own capacities—of imagination, creativity, and technique—when making a portrait of someone else. I find it richly provocative that an artist would attempt to direct the full range of the spotlight to someone else's capacities. This puts the gesture of tribute at the center of artmaking.
JS I don't think portraiture, the choice to pose another's life as a model for one's own, is a solution to what to do as an artist, but it is a really important distraction from the question. I've been having extended conversations with a writer and curator in Montreal named Vincent Bonin. My impulse right now, with you, is to start to talk about Vincent, about his achievements and insights, and to make people more aware of him. He would say that this impulse of mine is about both knowledge production and my desire to hide at the same time. It's what I've done in these projects we've been talking about: pay tribute and make my own position a little opaque and problematic simultaneously. If I didn't want to claim the portraits as art, I could just be performing a service, right? I put forward these people, friends and acquaintances, because I want to pay tribute to them and also because knowledge happens as we take in these lived competencies. I'm interested in the sensuality of that kind of knowledge, through its having been lived. With Vera, the idea of the "assisted self-portrait" came about. Maybe that sums it up best: that a portrait and a self-portrait are both being enacted, at the same time, by both the subject and me.
CP Well, first of all, I don't know why making art and performing a service can't coexist in the same act, but that's another rabbit hole. Vincent's reference to you as hiding is so interesting. I don't think of your role in terms of hiding. I would say that you are in fact very much present in the stories you tell through other people, but in a supporting role. For several decades now, because of interest in an increasingly complex understanding of identity, we have seen so much work that foregrounds the artist himself. This is one of the reasons I am refreshed by the oblique way in which you occupy places around another person who is at the center of the work. Many theories of identity stress that we only achieve subjecthood in relation to others, to institutions, to things, and so on. I could think about your intervention as building a very artful infrastructure of access around the people with whom you are building a bond.
In a different sense, when you speak of your role as opaque and problematic (which it is not!), I think of the critique of documentary, more or less beginning in the 1970s. One response to that critique was an imperative for the maker to show herself, hence acknowledge her interest, her bias, and the ways her presence might have distorted the situation viewers are presented with. Do you ever think of your work in terms of documentary?
JS Well, it's so long ago, but I dropped out of college to work among ethnographic filmmakers, in 1981, training under a soundman who helped Frederick Wiseman, Richard Leacock, Robert Gardner, and others. I sat in on Jean Rouch's summer classes, and set up equipment for places like the then new semiotics department at Brown, as a technician's helper. I was a trainee for a year at a center of American direct and ethnographic cinema that was then in Cambridge, Massachusetts, and it definitely colored my work for a long time afterward. So that moment of documentary thinking was formative for me, mostly because of education and timing. That discourse offers up reflexivity as a kind of methodology, and that's inherently attractive to someone who has been a producer and facilitator and technician—laying bare the means of production is such an invitation to geek out, right?
Since then, my favorite kind of interaction has been working as a kind of informal producer or facilitator on friends' films and videos, when their projects are getting started and all the encounters feel rich with potential and meaning. I guess it's why I went off to build the Art & Tech residency lab at the Wexner Center, and then hosted the One Minute Film Festival party for ten years. It's a way to think about the world, and that's the aspect of documentary filmmaking that I identify with. My shows usually start with a document or an artifact, or the facts of a life at least, and proceed to questions about what representing them might entail. The goal is always to extend the potential of the encounter, not to fix a relation to it. That's a roundabout reply to your idea of generating these means of access to another person.
CP So, beyond the pieces that exist as a single video, I see you experimenting with the question of how to represent the encounters you want to share with us. The forms that ultimately make the exhibition are porous. They aspire to extend that potential instead of resolving it. You arrange artifacts in such a way that we are asked to work with you to sketch possible narratives, but around very concrete and accessible productive activities like archiving, programming, DJ-ing. I think when I ask about documentary, I am also asking about form. When I teach documentary, we always start with two questions: What is a document and what is its relation to imagination?
JS What great questions. They say so much about how you must connect with something necessarily absent and perfectly deferred. Another friend was just telling me about her teaching assignments, or rules, rather, for art students, which include no projects with kids, animals, or music, like W.C. Fields on acting. I think it's because kids and critters and music cannot stay intact as documents—they generate an irresistible emotional response instead of an interpretation. With the show about DJ Liberty Green, the affective impact of the music is in high relief. When you know you are listening to a favorite song along with thousands of incarcerated men, you feel your foundations shift—that's what I had been feeling listening to her show for fourteen years. I'd fail my friend's art course.
CP That show, Request Lines Are Open, had the most profound effect on me because you managed to bring the radio show's listeners into the gallery—materially in the form of the incarcerated men's letters, and less obviously in the ways they have shaped Soul Spectrum, Liberty's radio show. The listeners form a structurally and systemically isolated population. A criminalized population we are not expected to care about, an audience deemed undeserving.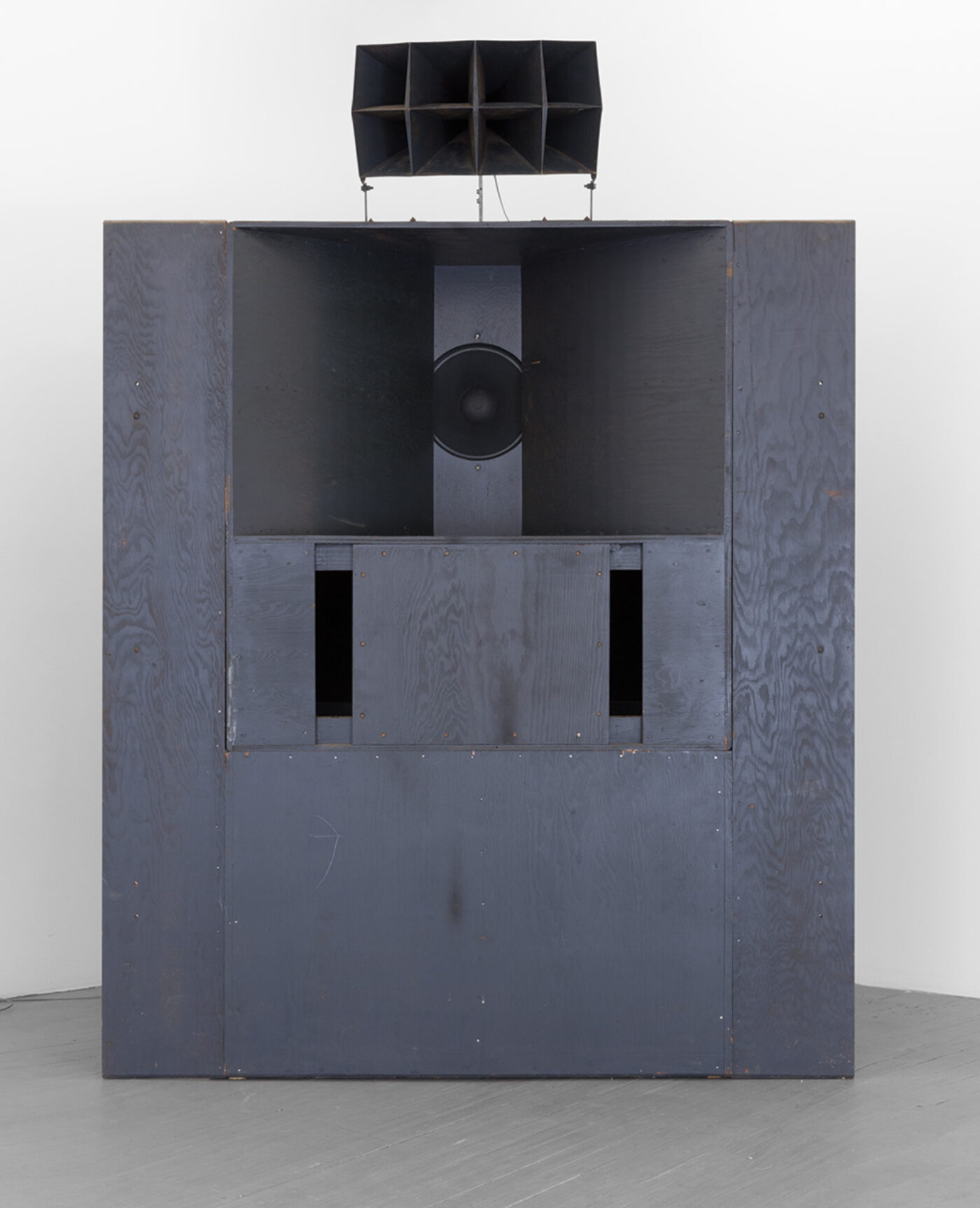 JS I'm still trying to process the show myself: Liberty and I worked for a year, not knowing what the outcome would be. We were already well into taking photos and remastering her radio shows when I learned that she had every letter she had ever received at the radio station, and that they all came from the prisons. From that point on I didn't think I could do the show without presenting her archive, but I didn't want to make it public either. Even though she reads their letters for a half hour of every show, she does a lot to maintain everyone's privacy. The contradictory sensorium of private and public is true of radio in general. In her show, it's the combination of broadcasting and personal letters, the intimacy of it—we are affected by the emotionality of her music, which is mostly romantic slow jams, the deprivations of the audience, and the scale of New York's criminal justice system. This small rural volunteer radio station is reaching a dozen large state and federal correctional institutions. And it's all invisible. So like in my other portraits, Liberty's project and her audience speak to larger systems we cannot see.
CP I would say that we can see them, but only with a dedicated effort. In Chicago, I'm involved with the Prison and Neighborhood Arts Project (PNAP)—we attempt to bring courses in art and writing and humanities to a maximum-security men's prison. We then organize exhibitions and publishing projects on the outside to make visible the real people inside this barbarous system. The corrections administration never ceases to create new obstacles to our efforts, constantly changing regulations and enforcing them in irrational and capricious ways. Any kind of protest on our part usually leads to even worse terms of access, so we get just a taste of what it's like for the incarcerated to have every aspect of their lives controlled by a volatile authority that only seeks to elaborate the trap. So what I'm saying is that it takes a lot of effort to illuminate the conditions of this deeply suppressed population. Liberty's sustained constitution of an audience through her show makes that audience visible, figuratively. She elicits the voices caught in an entrenched but elusive infrastructure by creating a counterinfrastructure—one of access.
JS I knew you had been teaching in a prison, and also remembered that long ago, around the time we first met, I think, you had your own late-night radio show on WBAI. These were two reasons why I was so eager to have this exchange with you.
Liberty's show manages to be about prison and not about prison at the same time: her audience ("the guys," she calls them) writes about how the music lets them forget they're incarcerated for a moment, and she calls that effect "time travel." She never intended to have any connection to the prisons when she started fifteen years ago; she didn't even know they were there. But her program prompted a steady stream of mail that kept the music at the center—kept it a music show first and foremost, and, secondarily, provided the prisoners access to their families, who listen along, because she would read the letters aloud on the air. The few times that a letter or a caller shifted the exchange toward a politics of advocacy, a discourse we would expect from people doing prison work on the outside, there was resistance among the guys. Liberty works to keep the show "not political," as she describes it, so it can remain transportive. But her time-travel metaphor also reminds me that, in science fiction, time travelers can never forget that they're traveling, or that they are out of place and from another time. And Liberty has a general audience, too—upstate listeners like me who are also being given a kind of access to people who are supposed to be completely removed.
Liberty and I have similar record collections, and she has been talking about how her audience is aging out of prison, and so, doing the age math, you realize that '70s soul music is what those who were arrested at the height of the drug wars, and who are serving those types of three-strikes, mandatory-minumum, twenty-five- to thirty-year sentences would have grown up with. It makes Liberty's Basement mixes, her own version of the Quiet Storm radio format, the soundtrack of mass incarceration.
CP Which is a haunting idea, the soundtrack of mass incarceration. I'm thinking that the incarcerated have only minimal contact with interfaces to the world outside lock-up, whereas we in the "free" world live deep in the many dimensions of interface. The more mediated our lives become, the more consequential the aesthetics of the interface become. Sometimes I think half of my life happens on my computer and on the Internet, which is mostly designed and maintained by relatively invisible forces. As with the prison industrial complex, we have to make an effort to make visible to ourselves the features of the interfaces that shape our experiences. One of the most exciting aspects of your work is that of individuals designing, influencing, or intervening in an interface.
JS An interface is not a representation: it's active and liminal and invites participation. Liberty's interfaces are radio and snail mail, but she's not nostalgic about them: they're a built-in condition. But they allow for a sense of care. She cares for their letters, she's saved them all, and I can tell you she doesn't have a lot of space. And all of the guys' letters—about eight thousand of them were in the gallery—are about their care for her. That's what I think of when you say interface: that this is what caring looks like.
Claire Pentecost is an artist and writer who engages collaboration, research, teaching, drawing, installation, and photography. Her projects often address the contested boundary between the natural and the artificial, focusing recently on food, agriculture, and bioengineering. She has exhibited at dOCUMENTA (13), Whitechapel Gallery, and the 13th Istanbul Biennial. She is professor and chair of photography at the School of the Art Institute of Chicago.
Originally published in
Featuring interviews with Lawrence Paul Yuxweluptun, Wadada Leo Smith, Dmitry Krymov, Patricia Treib, Lee Clay Johnson, Jesse Ball, Catherine Lacey, Jason Simon, and Vince Staples.