Discover MFA Programs in Art and Writing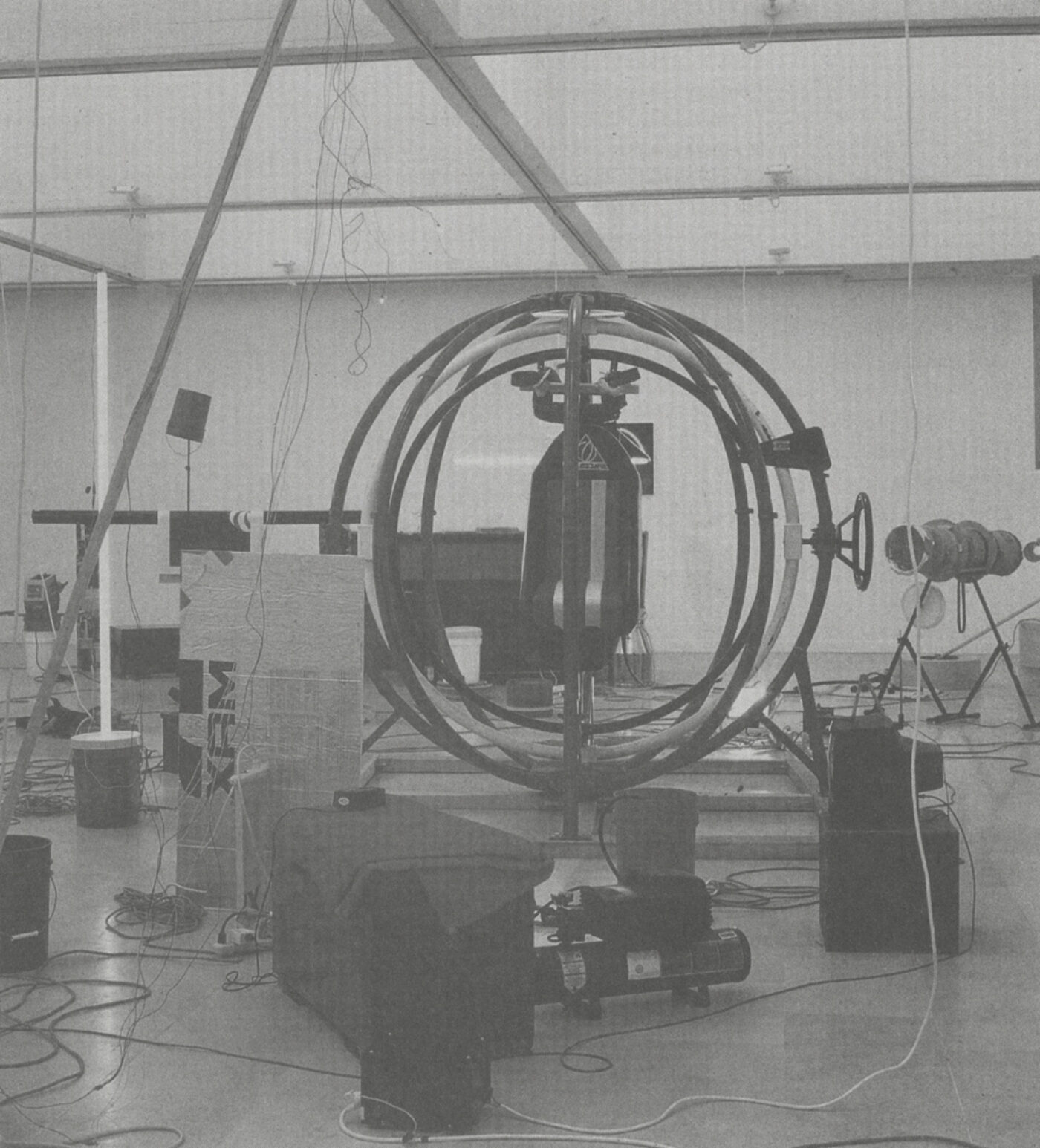 Jason Rhoades's installations can be likened to a yard sale organized according to the principles of free association and stream of consciousness. Shifting from pop to high culture references and back again, Rhoades exploits the conceptual and sculptural possibilities that arise from the accumulated detritus and debris of everyday life: What at first seem to be arbitrary arrangements of new and used hardware, machinery, TV monitors, handmade objects, and constructions coalesce into a non-hierarchical field of visual signs and texts. It is from these assorted elements that Rhoades at varying times produced meditations on the universe (Deviations in Space, Various Virgins), the machismo associated with sculpture, (Cherry Makita-Honest Engine Works) as well as van Eyck's Ghent Altarpiece (Piece in Ghent).
—Saul Ostrow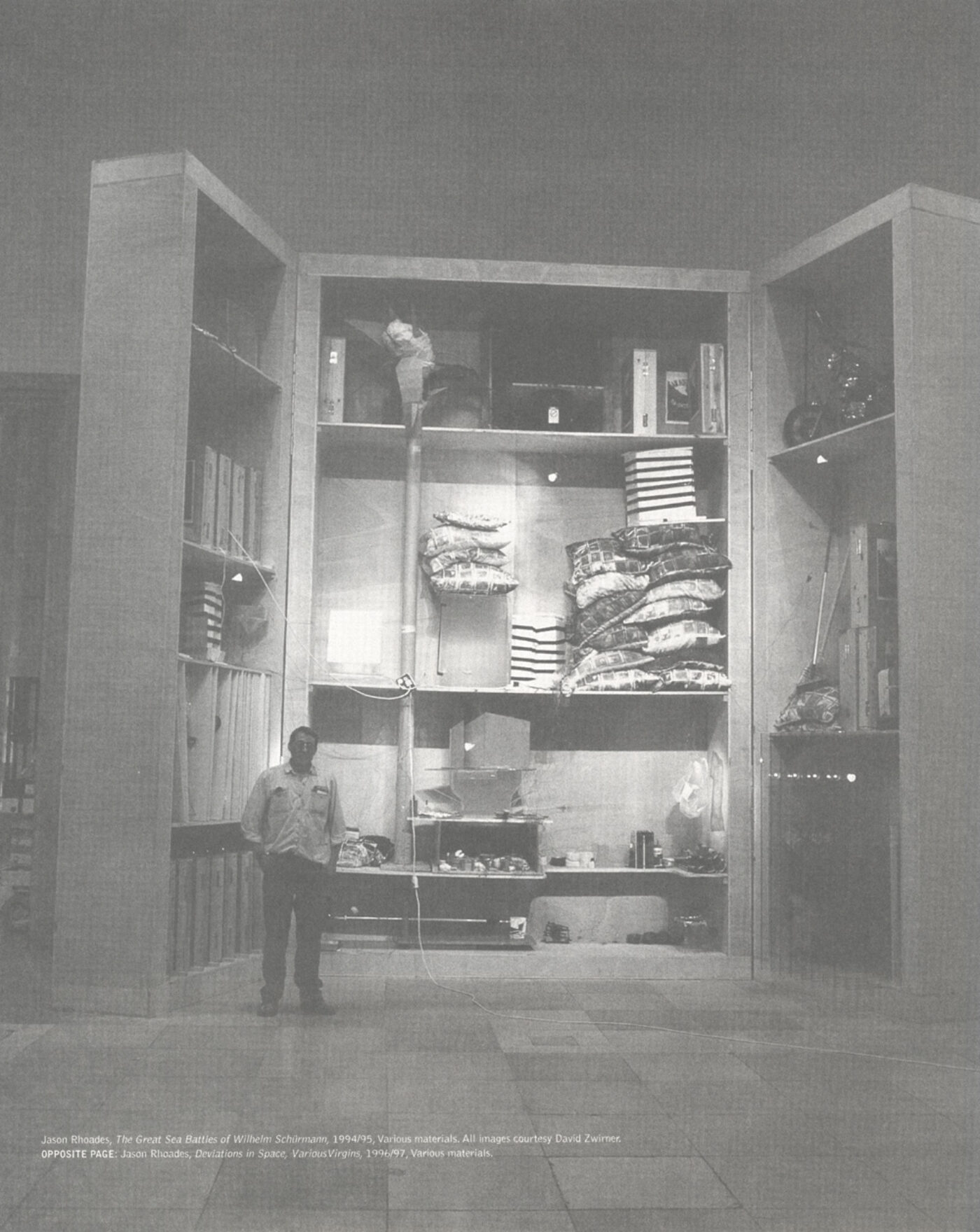 Originally published in
Featuring interviews with Elizabeth Murray, Kerry James Marshall, Anthony Hecht, Michael Winterbottom, Liza Bear, Wong Kar-Wai, Olu Dara, Martin Sherman, and Philip Kan Gotanda.