Discover MFA Programs in Art and Writing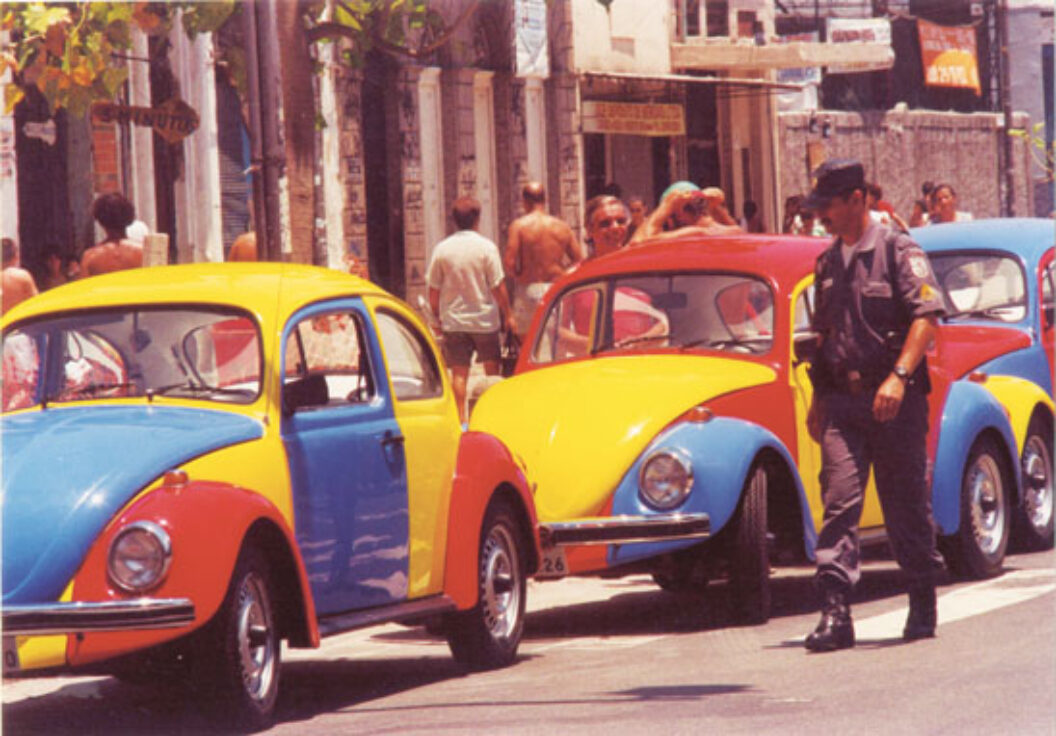 Kites. Bike paths. Cosmetics. Free tents. Stopped films. Arte Baixada, from the slums of Baixada Fluminense. It is not possible to encapsulate Jarbas Lopes's artistic production with just a few works. But it is essential to call attention to three recent creative endeavors, in which I was his collaborator.
Cicloviaérea (2001) is an ambitious, futuristic project, based on utopianism, but its objective is not to remain in the sphere of ideas. Here, the production of widely diverse bicycles brings to mind a ciclovia, a bike path, elevated above the chain mail of a city's streets. No path has been constructed—yet. But we have the bicycles, and the passengers, in cities around the world. Jorge Melodia and I composed two sambas to theoretically reinforce the endeavor. Troca-Troca (2002) consists of three Volkswagen Beetles in red, yellow, and blue, the doors, hoods, and trunks interchanged. In these huge toys we traveled nearly a thousand miles, with a supporting cast of six, to the south of Brazil for the inauguration of the Contemporary Art Museum of Curitiba. Over a week, we pasted stickers on windows and windshields with palindromes coordinating the interchange among the vehicles, of people with vehicles, of places with people, and so forth. The car/works will soon be en route to another region of Brazil. Amazon Trip (2006) was a project for the XXVII Biennial in São Paulo, whose curatorial theme was, loosely, "how to live together." With the artist Roosivelt Pinheiro, Jarbas gathered nine other artists and three crew members. We lived on a fishing boat for a month, traveling the Amazon and its tributaries, then went to the Biennial pavilion and stayed there a week, "on display." The space reserved for the work exhibited the "residue of experience," which for us was an experience of free exchange. A swap of contexts with objects in the open commerce of images.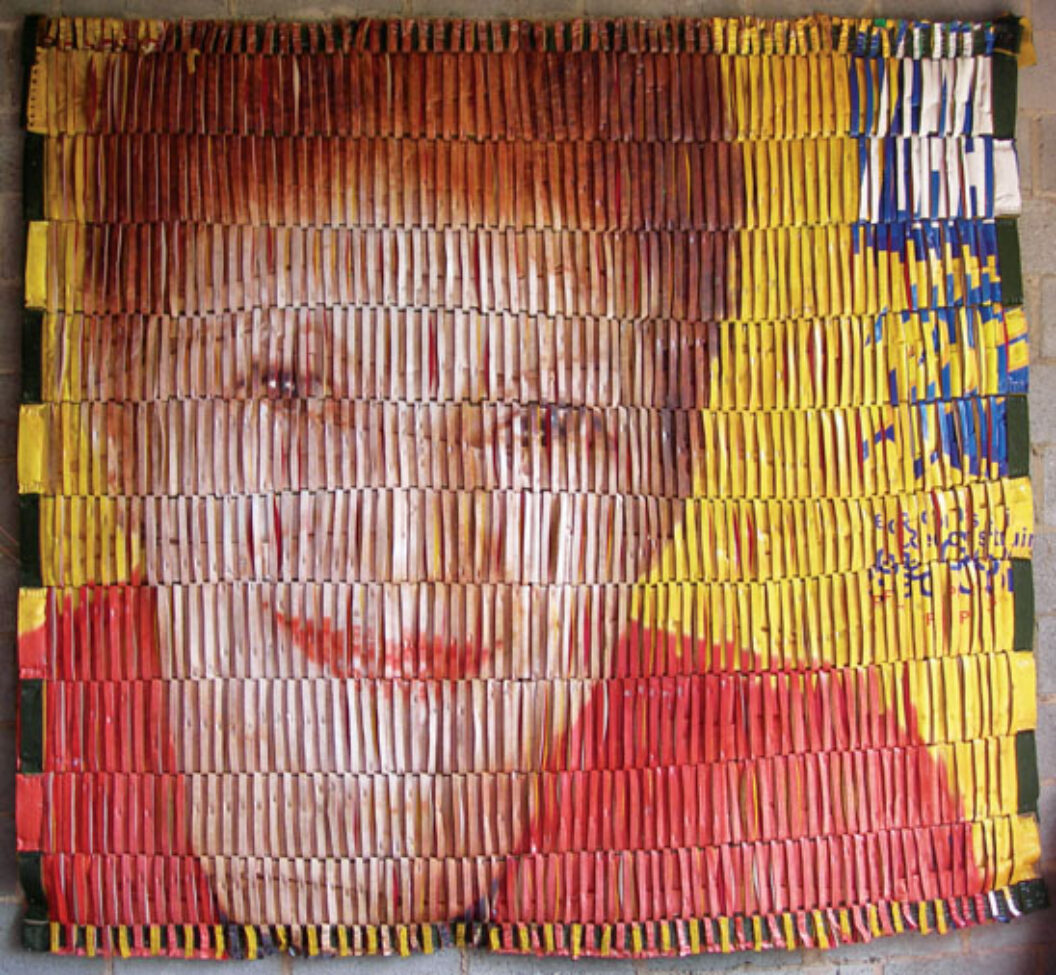 The political format is a format of action. Experience takes into account the perimeters and sub-perimeters of territories and cities. An arrangement of triggers: the city, perhaps the most efficient evidence of modern containment, transfigured into something vital. What is serious, the co-incident, in actual time—"real time"—of life and art. They fuse together and ground each other.
Art in trade with its surroundings: with whatever lies near it, without exactly being it; with whatever threatens it in its own condition of cultural occurrence, without coming to eliminate it. The articulation of diverse modes of intervening gives us clues about art's current state. Adding up what is already a fact with other phenomena.
A fact can be something in process, or a car in transit, for which there is no possible conclusion. A free sculptural drive. Doubt, ever-present, insists on assuring that this is not a samba. But, I assure you, Lopes is a sambista.
Translated from the Portuguese by Idra Novey.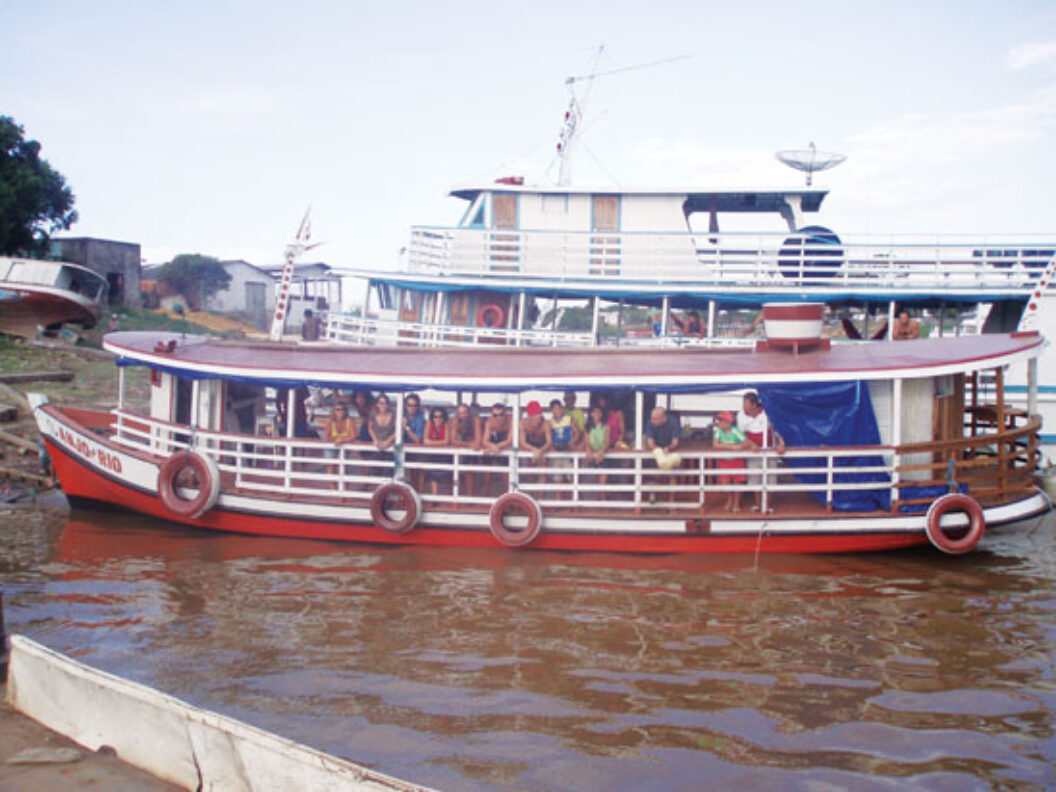 Luis Andrade is an artist and writer based in Rio de Janeiro.
Originally published in
Featuring interviews with the Campana Brothers, Cao Guimaraes and Marila Dardot, Ernesto Neto, OsGemeos, Bernardo Carvalho, Francisco Alvim, Lygia Fagundes Telles and Manuel Alegre, Karim Ainouz, Arnaldo Antunes, and Paulo Mendes Da Rocha.