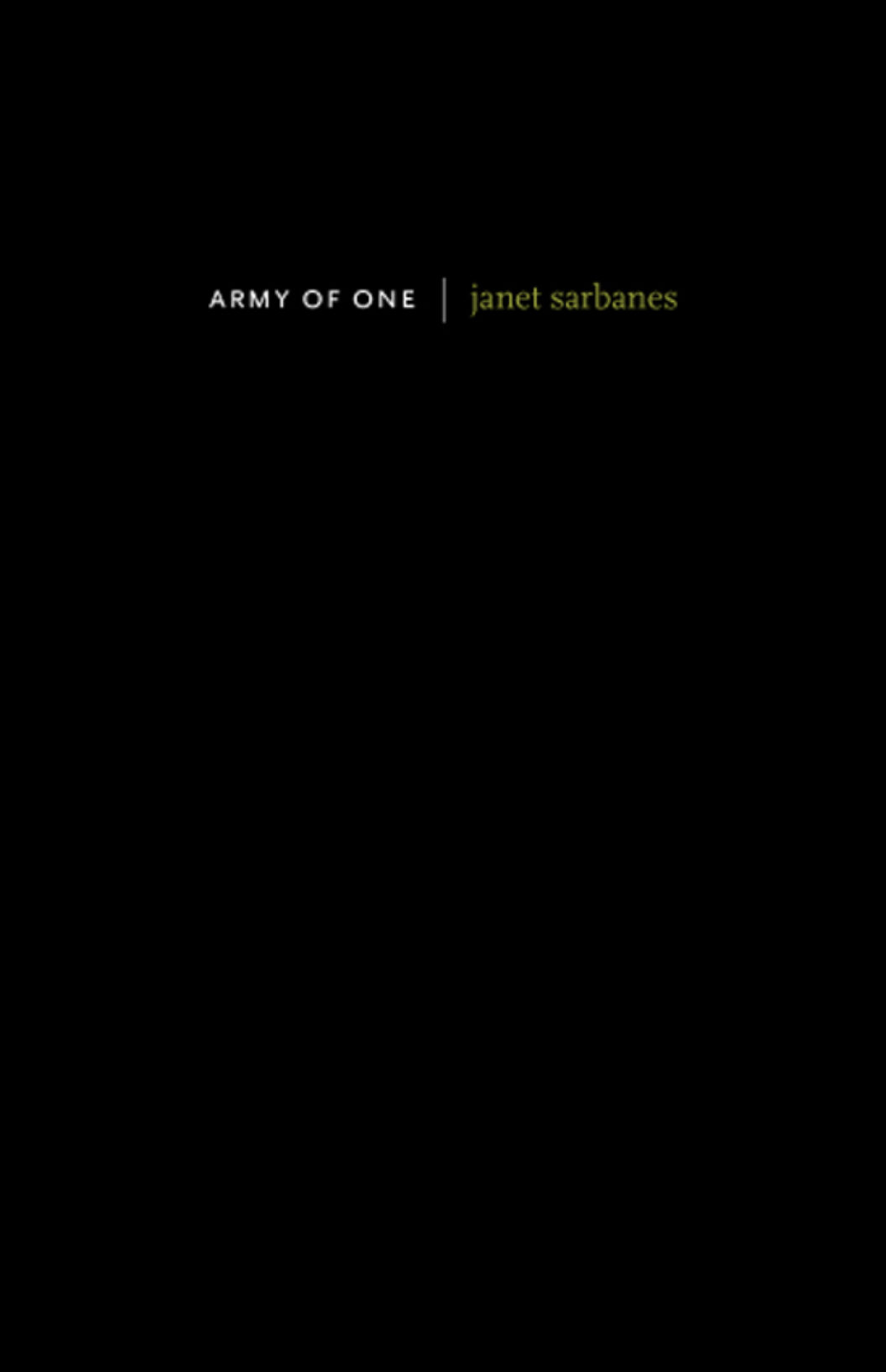 In the title story of Janet Sarbanes's stingingly funny fiction debut, a character starts her own army as a way of separating from a lover and consolidating "self." The inspiration strikes while watching an enlistment ad on TV: a soldier explains that the Army is no longer about "joining a team that kills other teams," but reaching "full individualized potential." Sarbanes's protagonist responds to the call, in a manner of speaking: "Base" is a corporate apartment in North Hollywood. Her "uniform" includes gold vinyl boots, which make her feet sweat. Basic training entails drinking heavily and weeping in a hot tub alongside hairy 50-year-old men. Men, the narrator intuits, "were weeping, too, inside… . Their wives, who were now divorcing them, had been the only ones standing between them and the truth. Of course, they would find new, younger wives very soon, but they would never be able to shake that feeling." This reader, too, can't shake it—a feeling both silly and dead-serious, noble, and self-incriminating, a mirage or Rorschach blot that shimmers beyond all manner of spirit-killing convention, and which Sarbanes gets at, story after story, from oblique and totally original angles.
Rachel Kushner is the author of Telex from Cuba, published by 5crlbner in July 2008.
Army of One was recently published by Seismicity Editions in Los Angeles. The press is a project of the Graduate Writing program at Otis College of Art and Design in Los Angeles.
Originally published in
Featuring interviews with Meg Stuart, Karen Kelley and Barbara Schroder, Kalup Linzy, Peter Saul, Mike Davis, Boredoms, Will Eno, and James Timberlake.