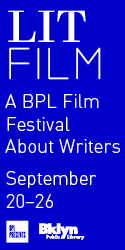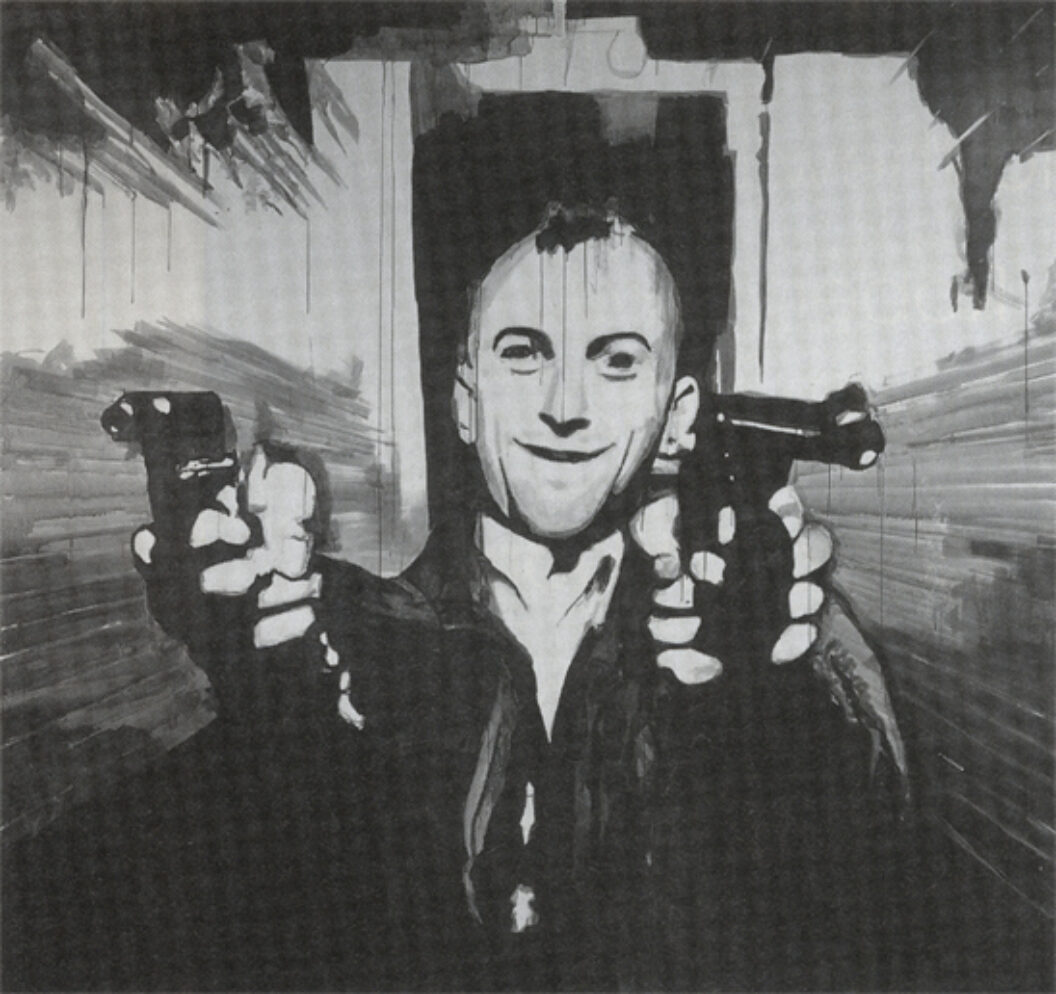 In her recent show of paintings and drawings at Curt Marcus, Jane Kaplowitz found the perfect foil in Travis Bickle, Martin Scorsese's hero from Taxi Driver. By isolating images from the notoriously cathartic bloodbath climax, she offers us a secular icon which combines the sacrificial bliss of Saint Sebastian with the battle joy of God's warrior, the archangel Michael.
The disturbing quality of these images is heightened by Kaplowitz's delicate painting style. In one wall mural, a symmetrical image of Travis Bickle comes at you holding two guns, a mohawk dabbed on his shaved head, paint dripping lovingly down his forehead, with sun-like rays surrounding him. The mouth is rendered in a crude, perfunctory, almost childlike "happy-face" style, giving him a demented yet beatific smile. In another mural he is bathed in transparent washes of red paint, as if he has anointed himself in blood, giving the effect of a purification ritual or baptism. Kaplowitz's Travis Bickle is a holy killer, canonized through violence.
—Judy Hudson
Originally published in
Featuring interviews with Yusef Komunyakaa & Paul Muldoon, Ian McKellen, Sam Taylor-Wood, Thomas Nozkowski, Geoffrey O'Brien, Alexander Nehamas, and Mark Richard.