Listen to "The Splits I" from The Splits, composed by Matt Schickele for Jane Benson's splits dectet.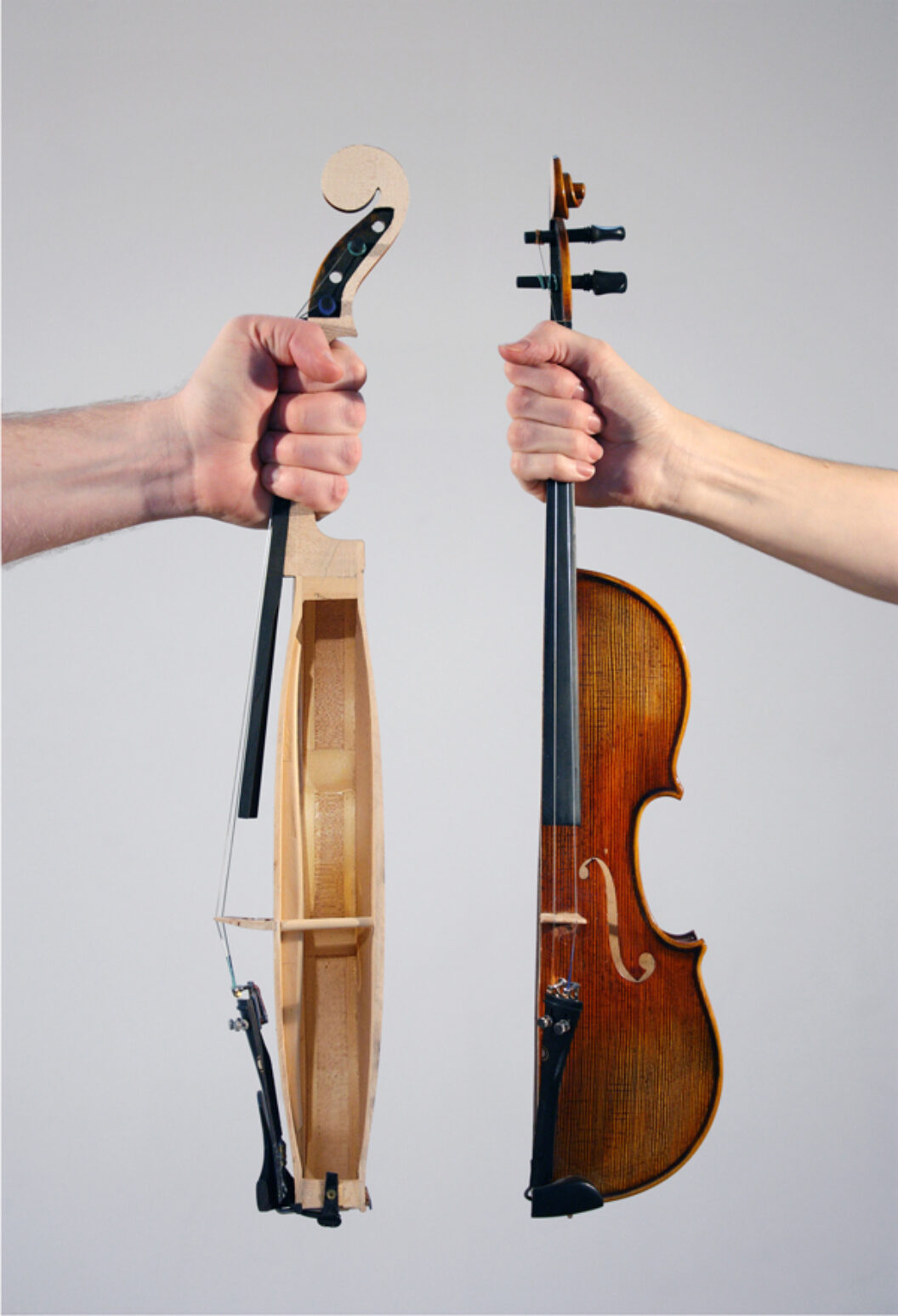 In her latest project, Jane Benson finds herself moving from sculpture to performance. But she's not going at it alone. She's bringing along 10 musicians and composer Matthew Schickle on what is her foray into classical music. She's been busy applying her carefully considered destructive nature to mass produced, yet ever-elegant, stringed instruments. Cutting right up their middles, Benson fillets two violins, viola, cello, and double bass—what she calls The Splits—to be shared between musicians. Each instrument takes two musicians to play, so the traditional quintet becomes a dectet. Her intent was to bring people together, not only through collaboration, but in making the instruments whole again. Though performative in nature, the concept had its origins with a sculptural curiosity…to open the interior space of the instruments' bodies.
This podcast was recorded live April 27, 2011 at the Abrons Underground Theater, New York City.