Czechoslovak New Wave filmmaker Jan Němec discusses jazz and making movies under communism.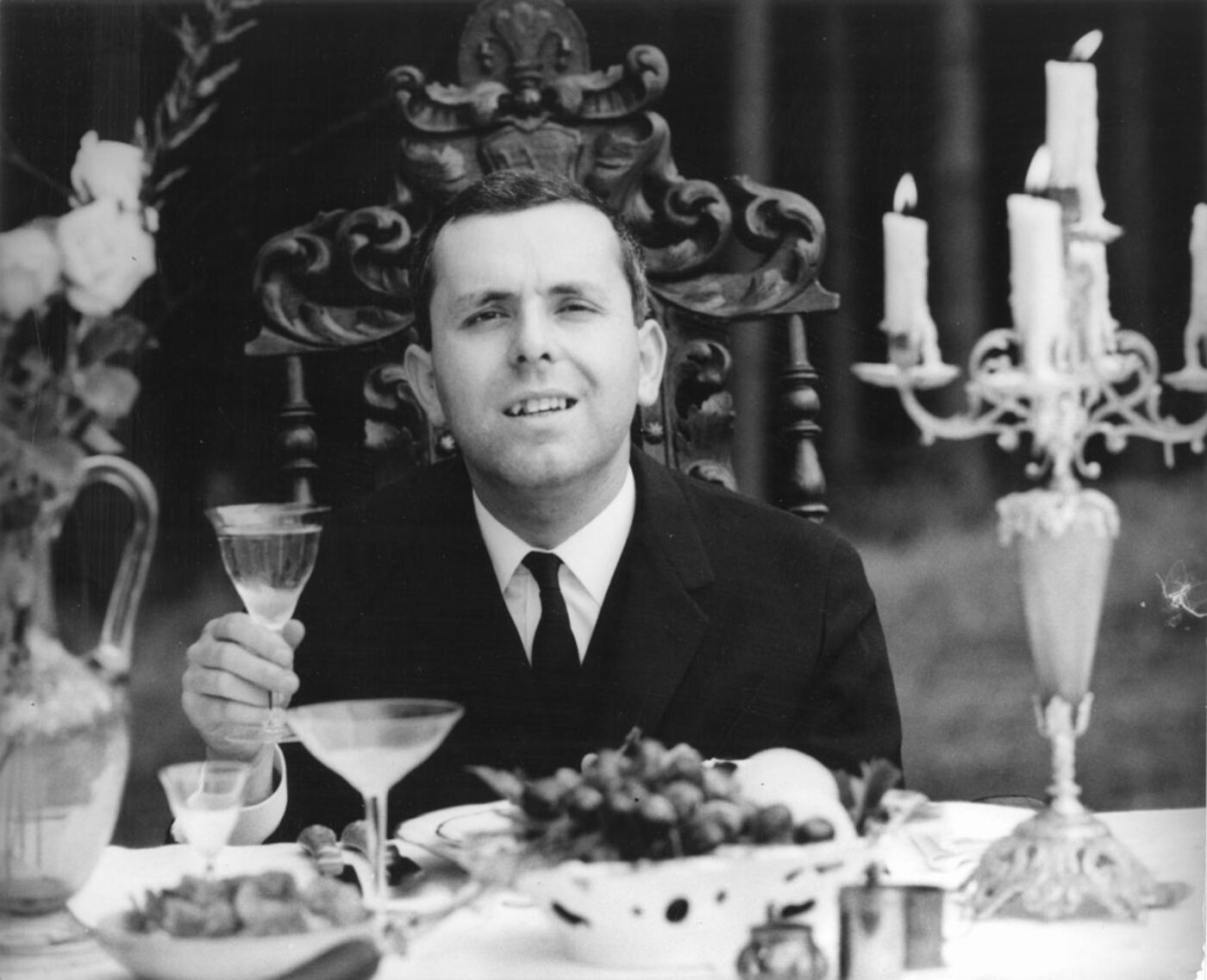 Any cinephile would jump at the chance to interview Jan Němec, an at-times undersung hero of the Czech New Wave. Alongside Forman's tongue-in-cheek naturalism, Chytilová's psychedelic ennui and Menzel's literary agitprop, Němec forged a path either blistering in its clear-headed sorrow or almost naughty in its willingness to poke fun at the organs of totalitarianism—sometimes, as in A Report on the Party and the Guests, both at once.
As an innovator of new ways to express internal flights of fancy and despair, Němec receives his first career-long retrospective beginning November 8th at the Brooklyn Academy of Music. He graciously agreed to a brief interview from his apartment in Prague; armed with a muscular cup of coffee, I began my day volleying questions to him via Skype.
Steve Macfarlane How are you?
Jan Němec Oh, I'm fine. It seems you're the guy who wants to talk with me about my films.
SM Yeah, if that's cool with you.
JN Go ahead.
SM First question—this series at the Brooklyn Academy of Music, your first-ever full retrospective, opens with a newly struck print of your debut feature, Diamonds of the Night. So you're starting over from the beginning. What does that feel like?
JN You know… I've talked so much about Diamonds of the Night, it's so many years ago, I don't feel that I can say anything original about it. (laughter) Nobody in the States, for instance, talks to me about jazz music.
SM Let's talk about that, then. You originally wanted to be a musician?
JN It's one of the most basic, important things in my life, in my art, in my filmmaking. From the age of about thirteen I was a big fan of jazz music, starting with cool jazz, bebop, though it was impossible to get any records under the Communist regime. It was very difficult to access, or to listen to the radio, because there was no way to buy records. As a jazz player, I started with clarinet. This was many years ago, the late fifties. My idols were Dizzy Gillespie, Miles Davis, Charlie Parker, and especially on clarinet, a guy who not so many people know today, Buddy DeFranco. I loved this music, this total display of creativity and improvisation, and freedom.
You know, no other art has something like this theme of free improvisation, as long as the guys have some feelings for a solo. Buddy DeFranco's creativity was something basic, something I wanted for my life as a filmmaker. All my films are very different, but anytime I tried to, let's say, please a genre or a theme, I had to change it, to take my free interpretation. Jazz was, I think, a key inspiration. At the time I was a pretty good clarinetist, but the dilemma was whether to study music or to study films. Finally I decided to make the films, and then for the rest of my life I was making the films. But the jazz influence was going with me all my life.
In California, I visited the Lighthouse Jazz Club in Hermosa Beach. There, I met Woody Herman, another clarinet player. That's when I was introduced to Miles Davis, who, as everybody knows, was not an easy guy; when I was introduced to him, he told me, "Hey, white man, what can you know about my music?" And I told him, "Hey, Mr. Davis, I remember pretty well your solos in your early recording work with Dizzy Gillespie." And he said, "How'd it go?" And I started (Nemec sings a brief trumpet solo) and he was very pleased. He said, "Ah! This white man, he's my guy. He's my guy." It was a really funny, very supportive meeting.
SM So doing a film was your way of making jazz.
JN Yes, exactly. When I went to the Monterey Jazz Festival, very close to Carmel, I saw my favorite piano player from when I was younger: Erroll Garner. His famous recording was called "Misty." Later I learned that Clint Eastwood was the mayor of Carmel, and also that he's a jazz piano player too, and that he composes jazz music for his films. So it's the same thing that I'm doing; I was using music as a way to compose my movies.
SM So the kind of ragtime stuff in Martyrs of Love, for instance—those are your compositions?
JN Well, those are two ragtime composers I worked with.
SM Another striking thing about that film is the cameo—the two girls from Věra Chytilová's seminal new wave film Daisies, appear in one shot, blowing kisses and kind of making fun of one of the protagonists. Were you close with Chytilová?
JN We were very good friends, like everybody from our generation. You know, at that time, Prague was a center of filmmaking, a world of filmmaking, and we were like the Dogme movement. We liked each other, we liked each other's films, and all our films were completely different. For instance, in Martyrs of Love, casting the main character in the second dream, I got her because Chytilová met her when she was casting Daisies. She was very friendly and I had seen about 50 girls, but instead I picked up the girls who were not cast in Daisies. So we had the leads for this one shot. Chytilová, you know, she was very close with those girls, especially Ivana Karbanová.
We had, let's say, friendly professional battles, not along any program but maybe on filmmaking theories.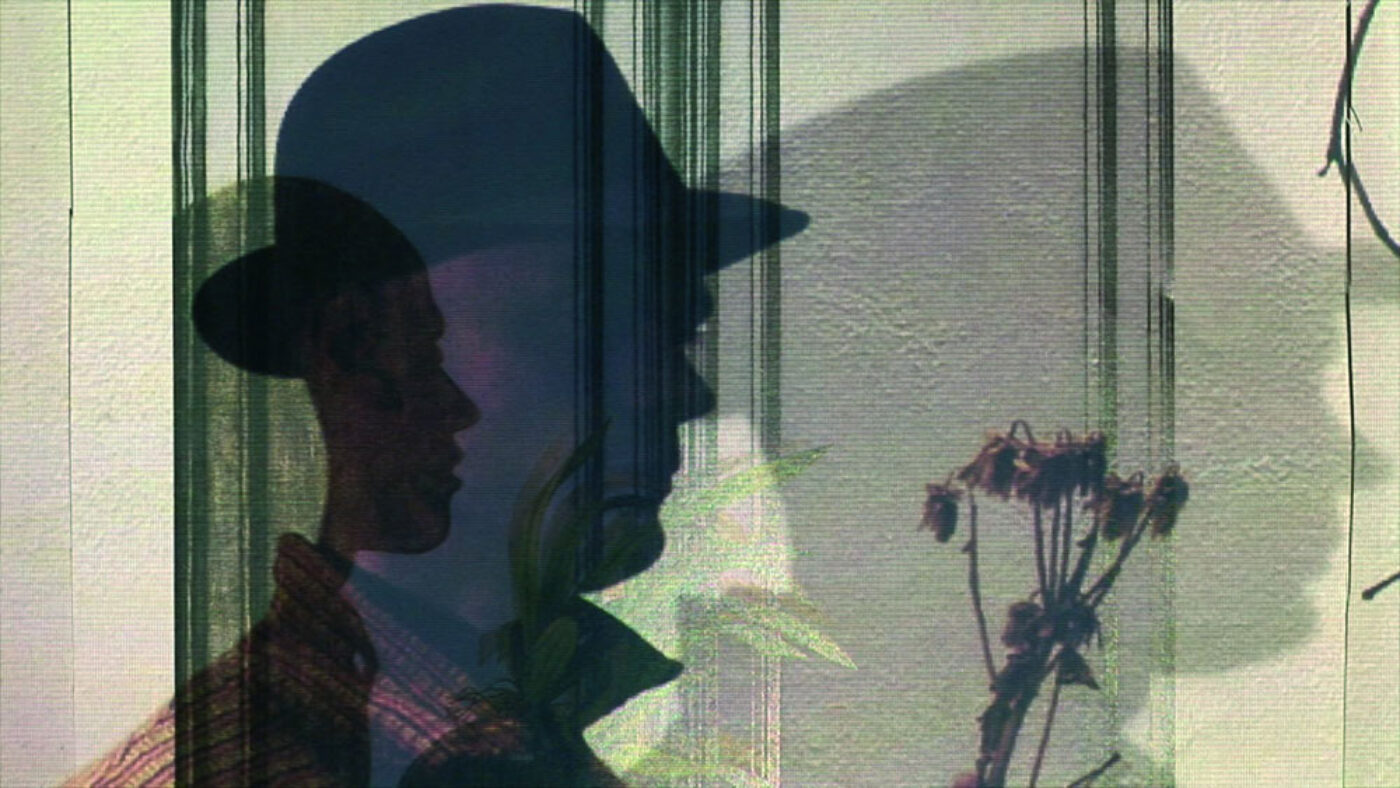 SM Another early collaborator was Miloš Forman. Was there any jealousy seeing him "taking off" to Hollywood, eventually directing these huge movies?
JN No no no no no no no no no no no no! Miloš Forman, you know, his career was really going alright, completely different from mine. You know, my mother was a medical doctor; my father was an engineer, and that means in my life, I got family support. As for Miloš Forman, you know, his mother was killed by Nazis in a concentration camp, which means he grew up with an entirely different position, and he was often, let's say, very career-oriented. That means he started building his career very early.
In '68, when I was shooting the Soviet invasion of Prague, he lived in a very comfortable house, in a beautiful suburb in Paris, preparing his first foreign films. He moved out of Czechoslovakia very early, before the invasion, and that means it was planned—and of course, it was good luck too. But especially, his success came from how hard he worked. He's the most hardworking director that I ever met, so for me it's very logical that he was so successful. I was going my way and he was going his; for me there are no positive or negative notes. We were very good friends, you know. He never stopped supporting me professionally. He went to America to build a professional career of his own, without a rich or a famous uncle. And when I needed money, he would help me out.
SM Around the same time he left, you made Oratorio for Prague, about the Soviet invasion. But your films from a year or two back, like Mother and Son, were beginning to pick up awards at film festivals throughout Europe.
JN Originally, I was shooting the footage specifically to have Czech coverage of the Prague Spring, for an 80 minute program for television. But then one of our assistants was shot through the face in the invasion. The Russians were ordered to shoot any filmmakers. We had to smuggle the movie out of Czechoslovakia and show it to the world, and that's the story we ended up putting in The Ferrari Dino Girl. But you were asking about Mother and Son?
SM Well, that film is about complicity and violence, and is also very grotesque—there are scenes of the mother literally plopping grapes into her son's mouth, and then you cut and we realize he's a cop, torturing people. I assume you had to smuggle this film out, too?
JN No, the story of Mother and Son is quite funny. I was a winner, the previous year, of the best student film at the Mannheim-Heidelberg film festival. So I was invited to open the next year's festival, I don't remember the year exactly, with an official speech. And I was traveling in my car, which I had bought with prize money. The car's engine broke while I was in Germany, and I was supposed to open the festival with my speech so it just became a question—what to do with the car? The car was in a repair shop in West Germany, and of course I didn't have money to pay for it. So from Amsterdam, the people at the festival told me: if I would be able in three days, to write, to shoot, to edit and to mix a complete film, ten minutes long, for the festival, they would pay my bills for repairing the car. So after coordinating the script and the costumes over the phone with Ester Krumbachová, they paid for the fixing of my car, I made the film in time, and later the film won the grand prize at the Oberhausen Film Festival. It was originally distributed in Europe with Martyrs of Love.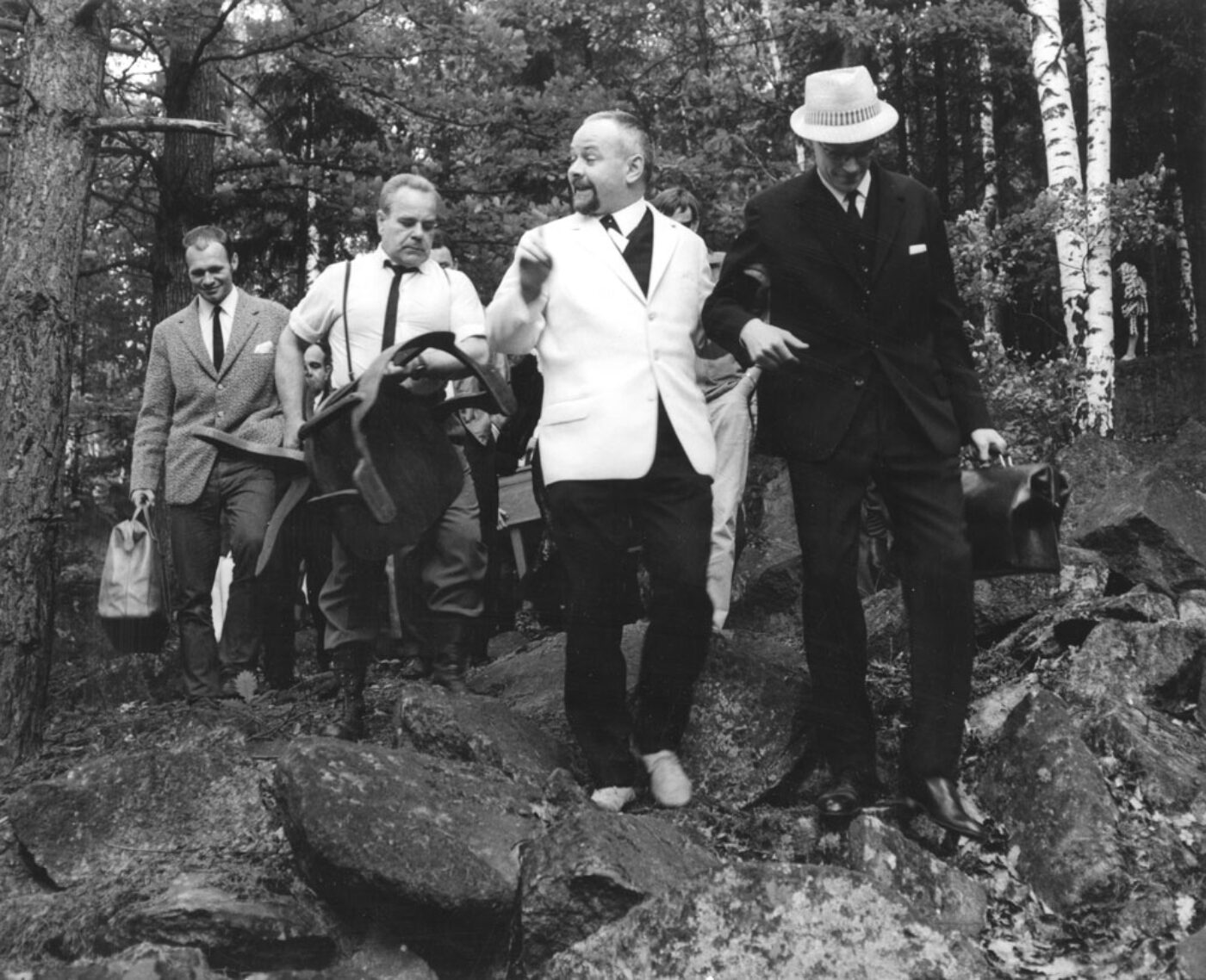 SM So you didn't have problems with censorship at all.
JN Of course I did! Remember, this film was done in Amsterdam. I was, let's say, not completely stupid. It could have been related to the Communist regime. But the theme was: every KGB agent, every CIA agent, doing the bloody work, he has to have some support. He has to have a family that decides his fate. Especially a mother, who is sort of the ironic point of love. Everybody needs love.
SM Did you want to escape after the Warsaw Pact invasion?
JN No, just the opposite. At the time, I had three or four films that were extremely successful, recognized at international film festivals, along with those of Miloš Forman. We were invited to stay in the United States, but at the time I was part of the intellectual group, which I understood might disappear in one year from Prague before the invasion. These were people like Václav Havel! We could be expected to have our careers out of country, but as people who were good friends with Czechoslovakia, it was our duty to stay in the country, to oppose the regime and slowly start to build democracy again. Of course we were very, very naive. The big guys would make the decisions to change the world, Gorbachev or whomever, and then to change the situation in our country. But in '68, I was still feeling conscientious about not emigrating, or staying abroad.
SM People wanted to create the change in '68 from the street, even if it took twenty years. JN Yeah, let's say '68 was the same as Munich in '38 or as in '48 with the Communist takeover, which was done in a quiet agreement with the United States.
SM So despite the repressions, you feel like there was more unity among filmmakers when you were beginning your career?
JN Absolutely. Under the Communist regime there was a common enemy, you know? And, the Soviets, they were completely idiotic about art. They would reverse, slowly, their ideological regime, and on that point I have to say we—the Czechs—were quite successful. At Cannes in '68, there were three Czech films in competition: my film A Report on the Party And The Guests, Forman's The Firemen's Ball, and Menzel's Capricious Summer. It never happened before; a small country that produces about 20 films a year, three of them would be in competition at Cannes. Our work was part of the mainstream of film culture, including in New York. That has now completely disappeared. We haven't had a film in competition in Cannes, Berlin or Venice since 1990. The profile of Czech feature films is very, very low. In my opinion that means it's completely afflicting creativity, in all of society. Nobody can do anything with it.
SM Why do you think that is? Are you disappointed with Czech films today, or are they just not being recognized?
JN The culture policy we have, supporting cinematographic arts, under the Ministry of Culture, there's not much money. The amount is very small, it's about one third of the budget of a feature film. But it's not a question of the money, especially with digital technology. I was one of the first people to develop this strategy, used in Late Night Talks with Mother. You can create a good movie with no money. The problem is the mentality of the filmmakers. The themes of Czech films are so stupid, so completely uninteresting. From any point of view, the interest in film language, with digital technology, is extremely present. You can have an interesting discussion, you can edit it all day long on your computer. But let's say the feeling of Forman or Chytilová, we had the feedback from society, we really wanted to be the best in Europe. Or for Forman, the best in the world! But I think nobody really has any interest in art.
SM Have you always been disappointed in the work people have been able to produce with digital? A lot of people expected total freedom.
JN Technically it's very good, but I mean, technology means you can keep changing culture, to a new, modern style. Like with music. Sometimes it's very difficult to listen to. But still, a lot of movements go ahead because everybody has to learn something. But I think I have reached the last question.
SM You said it was important for you to stay in Prague; to what extent was your career predicated on a kind of de-Stalinist optimism for how far your films could go to change Czech society?
JN Well, let's say when I started in high school, it was a time when there were trials and executions of people. At that time, when I entered film school, it was "change, hope, change, hope, change." There was Kruschev, and there a slow change in the regime and the feeling and the culture of censorship, in a very good way, but step by step. We had nothing against the idea of Socialism. Communism, yes, but not Socialism. Culture was slowly giving more and more freedom, and then when we started making the films, the actual process of filmmaking was completely free. The only question was what happened to the movie, because of the market, the finish, and whether or not it was shown.
We were very optimistic, and basically the regime was changing, but that ended with the invasion. Until then, a film showed the voice of the culture; the invasion showed that we were completely alone, and that Socialism—the dream we tried to develop—was a party, and the party was over. But at the time, we were very optimistic. And I think that is a good place to end.
A full-career retrospective of Jan Nemec's work runs from Friday, November 8 until Thursday, November 14, at the Brooklyn Academy of Music.
Steve Macfarlane is a writer, programmer and filmmaker from Seattle, Washington. A head programmer at Spectacle in Williamsburg, his writing has appeared in publications including Slant, The L and The Brooklyn Rail. His film SHIRT TERMINATORS debuted at the 2013 La Di Da Film Festival.