Discover MFA Programs in Art and Writing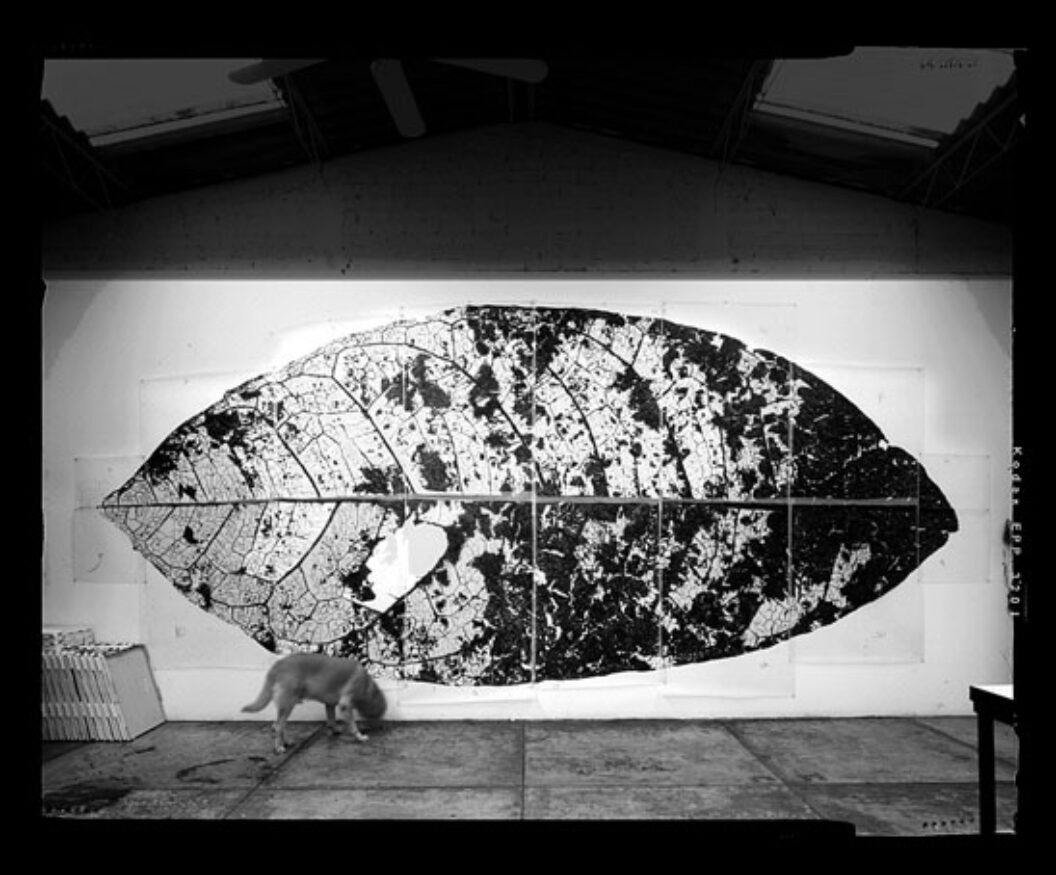 Jan Hendrix is a Dutch artist who has lived and worked in Mexico City since 1979. Tall, with a face that would not be out of place in a Van Dyck painting, Jan has his studio in the Colonia Mixcoac, where the streets have names like Da Vinci, Cellini, Poussin, Ingres, and Rembrandt. Jan works in a large ground-floor studio on the Calle Rubens that is quiet, organized, and clean. One or two assistants are usually busy preparing the silk screens that are so much a part of Jan's production.
I first saw Jan at Playa Manzanillo near Puerto Escondido in 1998. I was swimming, and I saw a hatless man wearing white pajamas sitting by the waves reading a book. I was amazed that he could stand the heat of the sun, but I did not disturb him. We crossed paths a few days later in Oaxaca. This time I introduced myself and we talked. Jan has deep roots in Oaxaca and is obsessed with the archaeological site of Yagul.
Jan, like me, draws plants. He travels to different parts of the world (Australia, Africa, China) taking photographs of natural forms, then returns to the studio with a load of images and uses drawing as a filter to sift through his scavengings. The drawings get bigger and bigger and are then often transferred onto silk screens and printed on beautiful handmade papers. As a European artist who came of age in the '70s, Jan is enamored of the "exhibition in a suitcase" mode of travel. He rolls up his prints and takes them to places like the Wan Fung Gallery in the Imperial Archives of the Forbidden City. Lightweight and needing no frames, Jan's big prints are joined together to hang and sway from the surrounding architecture. This is what he did with his Bitácora project, which was exhibited around the world, and this is his plan with Lacandonia.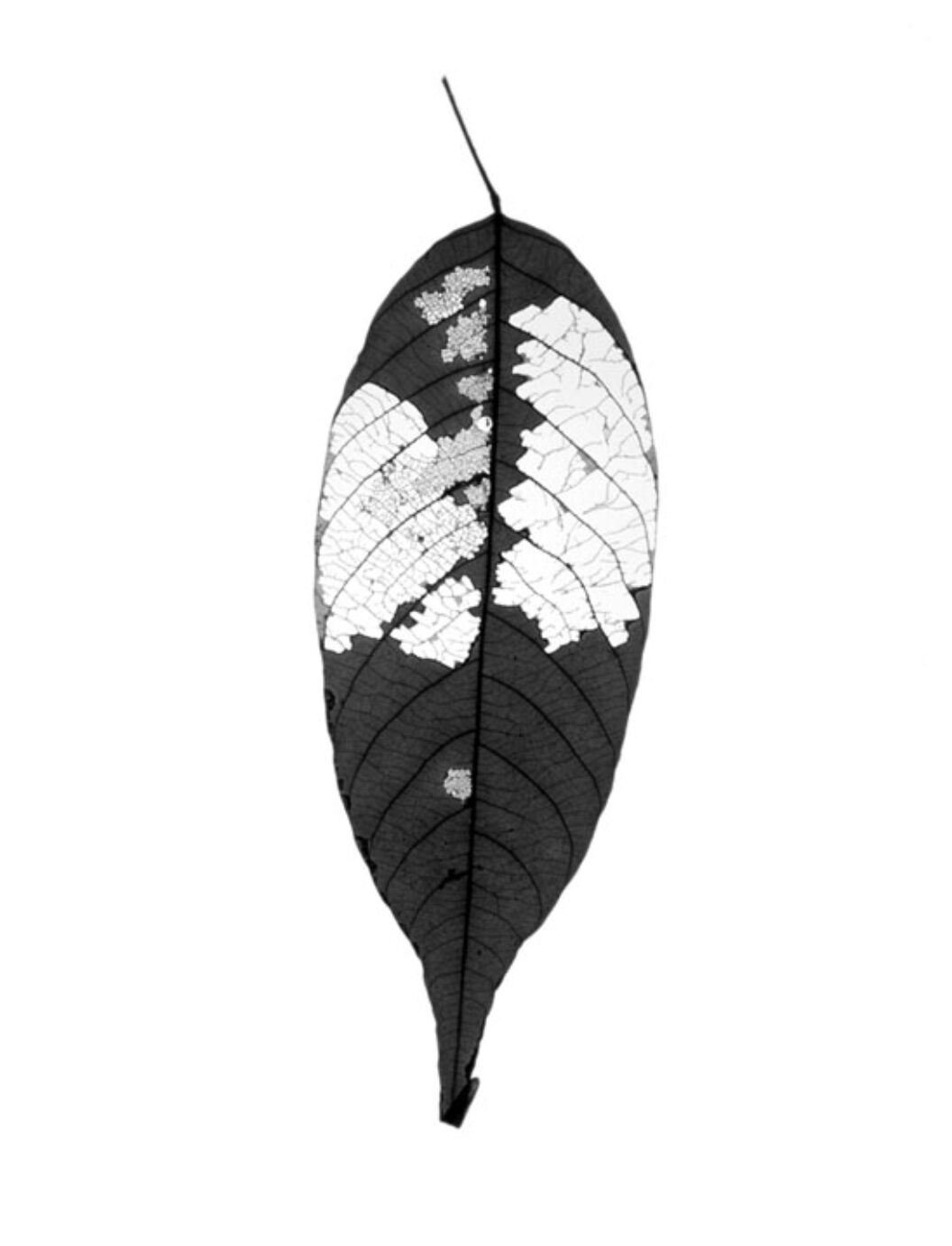 For this series of large drawings, Jan spent two weeks in 2002 gathering leaves from the floor of the protected Lacandon Rainforest of Chiapas, Mexico, where he has coorganized a residency program for artists. One of the most biodiverse ecosystems in the country, the Lacandon Rainforest hosts approximately 20 percent of the known species of flora and fauna of Mexico, in an area comprising less than one percent of the national territory. The leaves that he collected are pressed into a book in his studio. Some are gray, pockmarked, and frosted with ash; others resemble hammered sheets of copper riddled with bullet holes. The most beautiful one is olive green and has been eaten, or "attacked," by insects and bacteria in a process of decomposition. In some places the pattern of leafloss is intricate like a filigree, suggesting some conscious design or heated activity. The random appetites of insects on a wet afternoon in Chiapas contrast with the symmetry of the leaf structure as it evolved over time. This is not unlike what our ravaged jungles look like when viewed from a satellite.
Jan scanned all the leaves at high resolution and selected 12 that he will redraw into giant, four-by-twelve-meter "maps" in lithographic crayon on frosted Mylar. The jump in scale (from the size of a small hand to the size of a mastodon) gets our attention, and the drawing fixes our eye on patterns we might have otherwise overlooked. The big drawings are then used to generate silk-screen prints on Nepalese paper or double-matted Mylar and will be exhibited in the Chapelle de la Salpêtrière in Paris and the Iglesia de San Agustín in Mexico City in 2004.
George Mead Moore is an artist who lives in Oaxaca, Mexico.
Originally published in
Featuring interviews with Brooke Alfarmo, Stanley Greaves, Santiago Sierra, Erna Brober, Jorge Volpi and Martin Solares, and Jesus Tenreiro-Degwitz and Carlos Brillembourg.