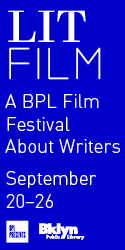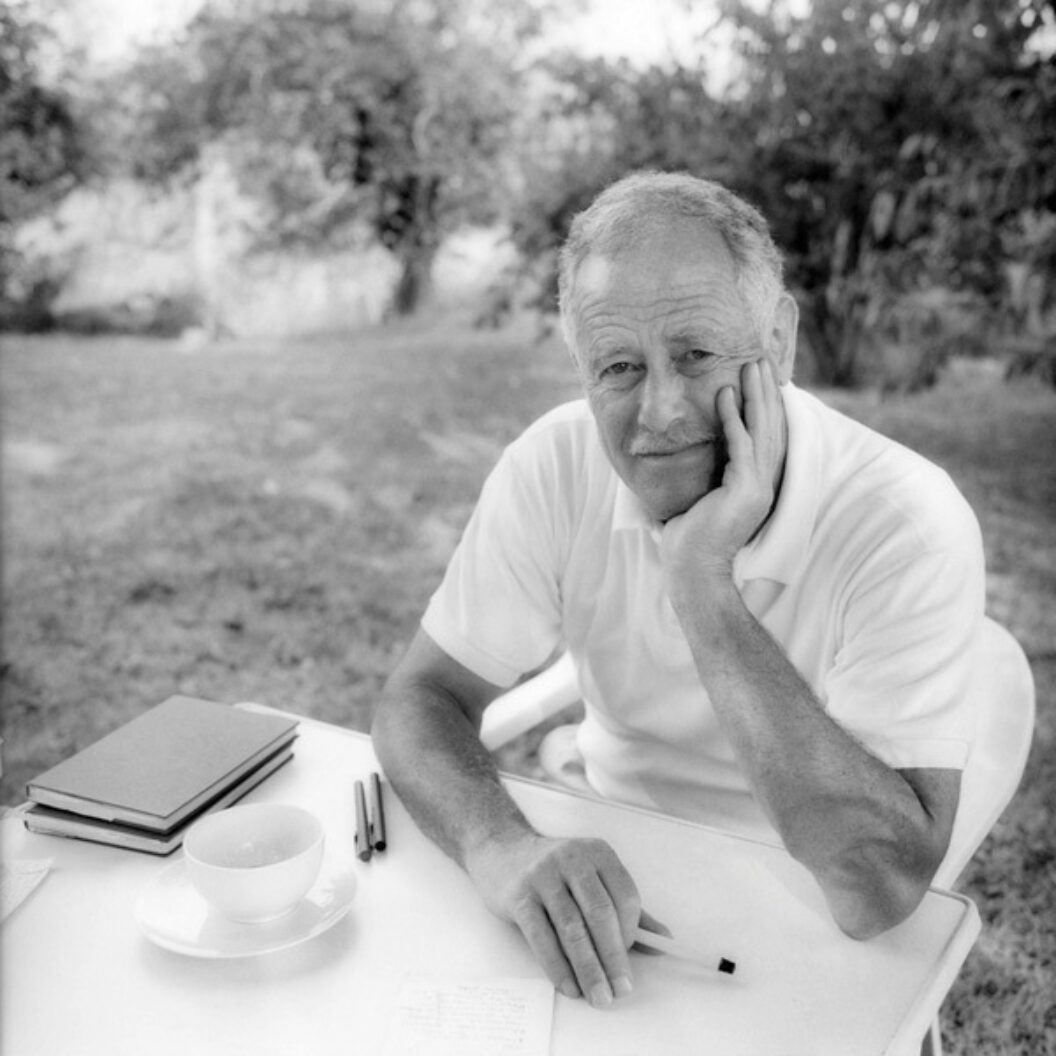 In 1989, Esquire magazine sent me to France to make photographs for an essay by James Salter about his several-month French sojourn. The photo editor at Esquire (to whom I am eternally grateful) thought that the sensuality of my photos would complement the sensuous quality of his writing. The rest is history, as they say. We became friends and I remain a huge fan of his work. In 1995, when my first book of photographs was published, I asked Jim to write the introductory essay. He wrote a beautiful and evocative story that begins the book.
On the occasion of Salter's novel All That Is, published in 2013, Betsy Sussler asked me to interview him. She was aware that Jim and I had known each other for a long time. What ensued was an interview that meandered very slowly over the course of a year or more and many travels. As we were rarely in the same physical place, we ended up exchanging emails, starting with me in New York and Jim in Bridgehampton, Long Island, and continuing through my travels in France and Italy while Jim visited Mexico, Aspen, and Long Island again.
I had just sent in the completed edit of this interview, for Jim to review, when I received the news that he had died unexpectedly. We never got to have our wrap-up drink at Capsouto Frères (see the beginning of the interview), we never had our proposed dinner, nor was I able to take his portrait, which we had planned to do this August. This portrait was to run side by side with the portrait I made of him in 1989, the summer we met.
It is a shock that he is gone. Despite the reality that he had recently turned ninety, he remained so youthful, seeming like a young handsome man with lots more writing to do—a few more green sprigs, as he says at the end of this piece.
July 18, 2013
Dear Sally—I'm imaging you cool among the leafy arbors of your holdings there. It's a furnace here. The ocean is actually frighteningly warm. I saw Ralph Gibson and Mary Jane the other night. They were an oasis amid the chatter. I've told Betsy Sussler that I'm in for the interview. She suggested, or you did, that we do it via email, a few questions at a time, in turn maybe suggesting other questions. I imagine you may have already been thinking about some. Anyway, I'm looking forward to it, with a wrap-up at some place like the bar at Capsouto Frères when you finally get back in the fall. Best to Jack [Stephens].
Love,

Jim

July 18, 2013
Dear Jim,

We are in Gigondas, having drunk many red Rhône wines all day and evening. Heading back to Italy tomorrow. It's a furnace here too. We have an un-air-conditioned car. Need I say more?
A wrap-up at Capsouto Frère's sounds great—after e-mail conversations. Will write you more soon.

XX

Sally

July 27, 2013
Dear Jim,
I am now in somewhat of a leafy bower, with the smell of jasmine wafting. I have one more week of teaching in Italy and then I am "free" more or less and will write you to begin the interview.
Hope you are enjoying the sea.

X

Sally

July 27, 2013
Very beautiful here. Ocean tremendous. Talk later. J
August 26, 2013
Dear Jim,
I admit I am daunted by the idea of interviewing you. I imagine you have been constantly interviewed over these last six months because of the grand success of your new book [All That Is] and I am sure you have been asked every question possible from all directions.
(Yes, I did start to read some press/interviews, only to put them aside. I want to approach you with an open vista, with no other voices in my head, so forgive me if these questions are too close to what you have been answering.)
I am, like so many people, a fan of your lushly minimal writing style—how you can say so much with so few words, how the psychological content infiltrates even simple sentences such as: "Susanna's long hair and freshness meant something, though she [Marit] was not sure what" or "Men without jackets, girls talking or laughing loudly, girls who knew nothing." Your writing is so elegant, simple, and direct. I come to your work as a visual artist who loves stories and images "painted" with words.
I know how impossible it is to write something clearly, beautifully, and with nuance. And yet you have done it for a lifetime. So as I am writing you a question to start the conversation, although I feel like the grasshopper with the Zen Master.
So, first, a grand question: Why do you write? What compels you to write, be it a novel, an essay, a short story?
X

Sally, under a leafy bower
September 14, 2013
Dear Sally—Yes, a lot of interviews including three recent German ones, but let's ours be a conversation or even just a gab. I know you're not intimidated since we know one another so well.
Your opening question: Why do I write? The answer to that is unknowable. I probably do so because I was moved by things I read and felt an urge to imitate them. The first thing I remember writing I copied verbatim from a magazine. By the time I was in high school I thought I might be a poet.
Have a great time in Sicily.
Xx
J
October 8, 2013
Dear Jim,
A gab is good, and of course I am way behind "schedule" because I disappeared to Sicily for nearly three weeks (which was terrific). I remember Kay saying you had a nice time in Palazzo Acreide, or was it Piazza Armerina?
On Friday we broke up the ten-hour drive home from Sicily to Tuscany by stopping at Paestum overnight to see the Greek temples and then remembered a fabulous mozzarella maker nearby, so we went by early Saturday morning as we were about to start our journey north. Of course at 8:30 AM they weren't finished making the mozzarella. They told me to take a number, which I did, and that we had to wait until it was ready (along with a hundred Italians). Meanwhile, Jack said he would sit in the car and read. I had no idea what he was reading, nor did I think about it, but when I finally got back in the car, he was sitting in the driver's seat reading with the most astonished look on his face. It went from wonder, to laughter, to pleasure, to pain, and back to wonder, all in about thirty seconds. Then he said to me, "This is a great book, have you ever read it?" He was reading your Burning the Days. (I didn't even know he had brought it along. And considering we only have about three English books in Tuscany, I don't even know where he got it.) So, two kilos of mozzarella and water buffalo butter later, we drove on, which also explains the slowness of my response.
So what happened to the high school idea of being a poet? Do you remember the passage in Nabokov's Speak, Memory where he writes about being a young man and experiencing the sensations of seeing a sunset and wanting to "imitate" the shiver he got from it, about the beginnings of his urge to create? I wish I could dig up the phrase quickly but I have no library where I am and slow Internet.
X
Sally
October 13, 2013
I carried that idea, of being a poet, to West Point with me. It was something I kept to myself, but I had poems that I recited silently during the endless periods of standing at attention in ranks.
As far as becoming a poet, that became more and more fanciful. I did have a classmate who told me that he wrote poems and showed some to me. They were very traditional, much like mine. He was a skinny, spiky-haired kid from Kansas who also went on to become a pilot and later caught tuberculosis in Europe not long after we graduated. He dropped from sight, out of the Air Force, for medical reasons.
I wrote some poems on a couple of occasions when I was in the Air Force and fell in love, and in Honolulu wrote a long ballad about flying that was recorded and broadcast on the radio. It must have been for some occasion. It was called "The Story of Two Two Four"—very Kipling-y.
My interest more or less turned to prose. I wanted to write something. I admired the people who had, not that I knew any of them. It was something that just struck a spark in me: to be a writer. I didn't have time to do it and didn't know how. Then came the Korean War. I went right into the middle of it, the air war, and saw that my early attempts to write had been trivial. I had needed a subject that was important, at least to me, and the war was it. I began to try and write something about it.
October 20, 2013
That sounds lonely, the idea of keeping it to yourself. When you were at West Point did you ever think, "Am I in the wrong place?" Or, "I shouldn't be here"? Endlessly standing in ranks sounds potentially meditative, if one can get there.
Can you say something further about the war being an important subject matter? What particular thing about it or your role in it prompted, inspired, or moved you to try to give it some shape in words?
November 12, 2013
I didn't go to the war to write a novel, but in the beginning I felt I was living in one. The day before I left, I had two wisdom teeth extracted, and I went to the theater that night to see Caesar and Cleopatra. I was with my parents who were saying goodbye to me. We sat in the dark looking down at the performance. I had a mouthful of bloody gauze and I knew I was the only one in the audience who was going. The next day I was on the way to Japan as the first stop. We waited a couple of days for assignment.
It wasn't the way I imagined. We were replacements: another pilot, a good friend, and I. A big war was on in Korea. Nobody knows who you are, nobody cares. It's that way until you get to the lowest level. Everything was for the first time. I wrote some letters home. I made a few notes. What I was aware of was that it was extreme, and I'd somehow been waiting for that. Everything I'd written before had been romantic and shallow, but even the few jottings I made after a mission carried weight for me.
A combat tour was a hundred missions and lasted about six months. When I left I felt I was leaving something of real importance behind and I regretted it, the farewell, but eventually I was able to gather it all up again and write about it. That was perhaps a year later. I'd been waiting for a plot, a story. One day it simply came to me, the beginning, the middle, and end, and I began writing. I knew the tone I wanted. I had Richard Hillary in mind, Falling Through Space. From this mission the character Peter Pease failed to return, or something like that. Still a bit romantic, I suppose, but the details were not.
I don't remember whether I wrote it by hand or typed it. I had a very small portable. It took me about a year to write on weekends and evenings, not always.
November 23, 2013
Hi Jim,
I have never read Richard Hillary but I love that title, Falling Through Space. So what happened to this first piece of writing? Did it turn into something else or is it still amongst your papers? Falling Through Space, Burning the Days—there's a psychological similarity in those words, in addition to a rhythmic one.
I love the image of Caesar, Cleopatra, your parents, the bloody gauze—very surreal and very specific. You must have been scared. Do you think you would have gone on writing if you hadn't gone to war and thus found fairly immediately your plot and subject matter? If you hadn't found it to be your subject matter, what would you have done? Would you have found something else and if so, what?
Have you ever wanted to revisit Korea, the war, and write from the point of view of an older man looking back at his youth in the war? You revisited aspects of your days as a young man at West Point and your efforts flying in Burning the Days—hilariously and poignantly so. Do you have further novelistic thinking about being a pilot, about your position as an éminence grise during the war?
November 25, 2014
I would have probably gone on writing if I had never gone to Korea. I don't know what the subject would have been. Flying was so central to my life. But even if I had continued to write, it's hard to imagine that I would have left the Air Force even later than I did. The success of The Hunters gave me the chance, the narrowing doorway into what I hoped was a writer's life. I have to say that it was some years before I stopped regretting what I'd done.
As for revisiting all that, I don't think so. I was invited to go back to Korea with a group of former pilots a few years ago but I didn't go. I didn't want to see modern, high-rise Seoul. The airfield we flew from was out in the countryside and was about to become housing. It might have been like the opening scene of Twelve O'Clock High, but I doubt it.
November 26, 2013
Dear Jim,
How did the regretting inform your voice?
I started reading your work at Light Years and went forward (and occasionally touched backwards) but I never read The Arm of Flesh. When you think back to the books you wrote about the military and war, what do you think of them now and how did they affect your trajectory?
November 27, 2013
Dear Sally—I think we should move on. There's enough of the far-off days of the Air Force and becoming a writer. I don't have that much more to say about that. Let's go ahead to Light Years if you like, or anywhere.
November 28, 2013
Hi Jim,
Of course. I'm in Sag Harbor, about to have Thanksgiving dinner. I hope you are having a nice Thanksgiving in Aspen! It's freezing here.
1. I was asking you more about your early writing because you have talked of that time period as being one of the most important of your life, so I am interested to know how you think that time shaped your writing, for instance, The Hunters, but also up to and including your most recent novel, All That Is. If you have anything to respond to this please do.
2. After writing about very specific things in specific times—i.e., being in an air squadron in the Korean war—you turned to writing about broad, "unspecific" topics: relationships, marriage, and the things that often come with marriage: infidelities, children, life moving forward, the day by day. (Don't get me wrong, your writing is anything but broad, but writing a book about a passing relationship in Paris, or marriage and its slow dissolution, are much broader topics). Light Years, for example, is set in New York City and in a home outside of the city, up the Hudson. It could take place anywhere, anytime, as there are few references to contemporary life or culture or the political climate. It's got a timeless feel to it.
Any thoughts on this?
December 10, 2013
Well, I had written A Sport and a Pastime, which is about an intensely sexual relationship, and I wanted to go on and write something else. I knew what that was: a marriage, which was in its way an equivalent, as dense and consuming as a love affair. I mean the entire marriage: its rooms, clothes, events, children, friends, arguments, joys, sacrifices, gifts, everything.
The difficulty was that I didn't know how to do it. Two things happened. I came across a statement by D.H. Lawrence that rules of construction for a novel made sense only for novels that were copies of other novels. A book that was not a copy of other books had the right to its own construction.
At about the same time, I read something by Jean Renoir to the effect that the only things that are important in life are those that you remember.
I decided to write a book meant to be original in construction, made up of only the things in a marriage that are remembered. I had a certain marriage in mind, not my own, but that of close friends. I appropriated parts of it—something like going into someone's house and coming out with some sizeable pieces of furniture, but of course not the whole house.
I liked the book a lot, but nobody else did, especially the man assigned by the New York Times [Robert Towers] to review it who also happened to head the writing program at Columbia. Construction meant nothing to him. I will say he wasn't alone. Robert Giroux didn't like it; neither did Anatole Broyard. No one is right or wrong about a book. They have their opinions. In any case, here we are many years later. The book is in print. People read it.
December 12, 2013
Jim,
What a wonderful answer. I love this: "marriage, which was in its way an equivalent, as dense and consuming as a love affair. I mean the entire marriage: its rooms, clothes, events, children, friends, arguments, joys, sacrifices, gifts, everything." It seems like there is yet another story waiting to be written with that as the opening sentences.
As I said, Light Years could take place anywhere, anytime, as there are few contemporary references. Was it a conscious decision on your part to leave that out? Did you feel it was superfluous to your larger intent? So much contemporary fiction has clues, or places itself in the specificity of the culture. Sometimes too much, for my taste. You rarely do. You set a book in the Hamptons, or Paris, and that's important, yet you don't write much about anything that would pin down the years in which the narrative is set, which gives it a rather floating feeling.
Light Years is so sensual, and yet not very sexual, or better said, nothing is overtly sexual. It's interesting that it followed something so intensely sexual [A Sport and a Pastime]. The sensuality of your books seems almost a contradiction to the spareness of your prose, and yet you make it all work.
December 18, 2013
Dear Jim,
I haven't heard from you in a while and we need to start wrapping it up, although it feels as if we've just started. So I am sending you some provocative questions below! As usual, feel free to ignore or re-direct. I am rereading Light Years right now. What fun.
The first question below came from my dear, long-time friend Barbara Barry, who only recently read some books of yours, and obviously has never met you. (She's only seen your author photo, so she is talking about how you're sexy in your writing, not having spotted you from a distance at some party!) It's a great question—perhaps one I wouldn't ask myself out of being shy.
1. How do you remain so sexy at your age?
2. How can you write from a woman's psyche?
3. Do you love men as much as you love women?
4. What the hell is it all about anyway, the writing life?
5. In many ways it seems you have had the richest life, but it also seems like there were many years you were struggling. How does that feel now?
6. How do you define success?
7. How do you spend your time now?
December 28, 2013
Dear Sally,
I was just going to write to you. I'm sorry to have been so erratic in doing the interview. I have some more of it, in response to a recent email of yours, below.
We are going to San Miguel de Allende for January and February, leaving here on the 6th. I'll have my computer and email there; we can finish up as necessary. So, not in any order, but re recent questions, yours and Barbara Barry's:
The matter of success—a writer is a success if he or she is published. Having a lot of readers makes a big success. What the critics say doesn't matter that much. Continuing to be read is another thing entirely.
Old people shouldn't write erotically. Those parts of All That Is were written when I was younger, and I didn't add to them with the wisdom of age.
I don't know if I love men as much as women. It depends on who it is. There are things you don't talk about with women the way you do with men. There's always a sex thing with women—I don't mean desire, I mean the fact that they're women. There's that faint trembling of the needle, like a seismograph, that's not showing anything, just that it's on. I write from a woman's point of view based on knowing a particular woman. I think the difficulty is exaggerated. Writing is a way of knowing or remembering, and there's pleasure in that.
Novels are, almost by definition, part of a culture, which is to say customs, beliefs, history, and language. They embody all that without even intention. Often there's a definite matrix in them—a war, a regime, an era, disaster, or uprising—for the lives and events. The novels, themselves, are part of the history. The reader naturally wants to know which part exactly, what are they telling, what do they represent. But there are also books that are less explicit as to particular time and reflect a personal and intimate world, which everyone has for themselves and can be so devouring. Light Years is that kind of book.
Looking forward to dinner with you. Date to be determined, spring sometime.
xx
Jim
December 30, 2013
Hi Jim,
I'm glad to hear from you.
Beautiful response about Light Years not having specific cultural/political clues to place it in a specific time… and about the "faint trembling of the needle."
You are obviously hugely successful in that you have been read for a long time, and it seems like your readership is only getting bigger.
Why should old people not write erotically? Surely old people have erotic lives? Wouldn't all that experience add more to the ability to write erotically? Your writing about sex is always very erotic, and there are many writers who write about sex, with specific details, who aren't erotic at all.
You have been writing in your "signature" elegant, minimal style, with not one unconsidered word, from the start. Any thoughts on this? Are you conscious of your style's evolution; did you ever write less minimally?
XX
January 2, 2014
I simply think that intense interest in sex and details and descriptions of it diminish with age, lose their freshness. Or to put it another way their, originality. Sexual scenes are usually overwritten anyway. One stunning glimpse or sentence can be stronger than three pages.
Style is really more than a particular voice or way of writing. It presents an entire subjectivity. In a sense, it determines what can be written. I suppose that it's susceptible to some change or evolution, but not a lot.
Style is the writer.
Jan 13, 2014
Jim,
1. One of your over arching themes seems to be dignity and honor. Personal and sometimes also public honor. You write often about what it means to be honorable, or to struggle to be so. There is an emphasis on vigor, poise, self-control. You also write about admiration, the idea of admiring another. Would you say this is correct, and would you elaborate?
2. Obviously your love of France, Frenchness, and Paris seeps through a lot of your work. I know you are also a Japanophile. How does being in foreign places directly or indirectly influence your work?
3. Seems to me that the every day, the quotidian, must be one of the hardest things to write about—as it lacks drama—and yet that is often what you choose to write about. Why? I think of Alice Munro, who is a completely different writer from you, as she too writes about the quotidian. Both of you hit on moments in the ordinariness of everyday life that are profound, chilling, and startling emotionally. (What do you think about her? You can leave this out if you wish. I was trying to think of another person writing now who was relevant to this idea of the giant emotional issues that sometimes happen in a so-called ordinary life).
4. What are you working on now? Do you have a specific project for your San Miguel sojourn?
5. Do you ever write poems? Do you read poetry? Can you talk about Still Such, which is sort of a poem, I guess, or an essay?
6. Do you ever get writer's block and do you have a strategy for coming "unstuck."
7. The poet Mark Strand told me yesterday that he is not writing anymore, only making collages. He doesn't want to write anymore. Do you have a secret, or not so secret, other activity? Would you think about not writing? What does age have to do with it all anyway?
8. Eric Fischl, just back from giving a lecture, said to me recently that usually the audience members (mostly college students) ask him how he "made it," how did he get a gallery, get famous, etc., etc.—their motive being to figure out how they can do it. But this time someone asked him how does he keep it going for all these years… and he found the question both compelling and flummoxing. So I ask you… how do you keep it going for all these years?
January 14, 2014
Dear Sally—This house, in this town… Mexico is beautiful. I have all the emails and will try to answer the very good questions. Jim xx
January 16, 2014
Dear Sally,
1. I don't usually write about honor as a virtue except as loyalty to ideals, honoring things. As for dignity, there's a desire for it in almost everyone. Dignity is not propriety. It can be behavior, but it can also be in the form of recognition, achievement, simple strength. You want to have a little dignity no matter how bad things are or how much you've failed.
2. I like France. I like the French and French writers. I love the respect for writers and art. I like the bread, the food, the regard they have for it, the way they eat it, and where. I like the French temperament. I like the aroma of France. All of this doesn't change your life very much but gives it encouragement.
Being in a foreign place is like opening to a fresh page. I like to write in England and France, not for long periods, though, not years. After a while I usually miss home. Europe is less interesting now, anyway. The energy seems to be coming from other places, the mid-East and Africa, South America. Not long ago I read an interview with a writer named Tsitsi Dangaremgba, who is Zimbabwian. I was immediately taken with her name. She had written a novel called Nervous Conditions, described as one of the most important African novels of the twentieth century, about colonialism and the desire for personhood by the native Africans, as shown in the experience of a young woman leaving her family with the goal of achieving an education and, may I say, dignity. Her name is Tambudzai. What happens is complicated. She wants selfhood but achieves it only to find she is then, somehow, an outsider. I don't know why I'm sympathetic to a principled girl named Tambudzai, but I am. Literature, books, have turned peoples' attention.
Japan is another story. I've been to Japan four or five times. It's an utterly foreign place. The writing, like Arabic, gives not even a miniscule hint of its meaning to an outsider. Few people will speak English, though many of them have studied it. The food, even though now very familiar to us, is unique. Japanese interiors, not the westernized ones, are like no other—elegant in their simplicity but not comfortable. Even so, from the very beginning I felt in sympathy with it. I like the severity of Japan, the very ritualized manners and formality, the art, the behavior, and the fatalism of the Japanese. The scale of the country appeals to me, and also the Japanese condition, despite all the success they've had in the post-war world, of being a kind of underdog. I like the physical appearance of Japanese.
It's not the same thing as my feeling for France. For France, I feel an affinity. With Japan it's more an admiration.
3. Well, Light Years is made up of the quotidian, but only because things remembered, in the end the only important things, were part of it. You could say the book is made up of details, but details are everything.
Of course, they've been selected, presumably by the passage of time—let's call it the flow of time—and these ordinary or maybe not always so ordinary things and events are left afterwards. They're scattered along and they're the real evidence of what's happened and what became of everyone.
More to come. J x
January 13, 2014
Your current protagonist, Bowman, is so ordinary. Yet the reader feels that he is engaged in a struggle (may be too strong a word) for his own dignity. And this represents that struggle we all have, every one of us, for our own humanity, our own dignity. Is this something I am reading in, or is it conscious on your part?
Why was there such a big gap (of thirty-four years) between publishing a novel, Solo Faces(1979), and All That Is (2013)? How long did All That Is take to write? Did you put it aside for other things? What was its trajectory?
Aside from all the critical acclaim and everyone else loving All That Is, what do you think about it now… the character, the writing itself, the story? How do you feel about the book now that it's been out in the world for a little while?
Sally
NYC warm
January 20, 2014
About All That Is, I don't think the burden of it having been thirty-four years should be imposed on it. The book took its own time to write—three or four years, only just not consecutive. I put it aside, I took it up, put it aside again. My editor in the course of it encouraged me to write another book, Burning the Days, and I was writing stories for Esquireand the Paris Review and teaching for a couple of years. My wife and I had a late child, and that dominated things for a while.
I don't know if Bowman is struggling for his dignity. I think he has that, but is seeking the real core of life if there is one. His experiences begin to define him and they are continually passing by, like sea swells, and people eddying in and out along with them.
As to my opinion of the book, I like it. I wouldn't have wanted it published if I didn't. I know it too well to be madly in love with it. There are places it could be better, but that's always the case.
It's really all one can hope for, yes, to like something one has written?
I think this completes all the emails of yours that I have. If you arrange the answers with the questions, more or less, you should have it. I'm not saying finis, however. J xx
January 23, 2014
Dear Jim,
Thank you for all your provocative answers. I will get back to you soon.
You are luckily missing all this terrible cold—eight degrees outside right now at 2:30 PM. It's been like this for a few days and will continue to be. Our building heating system isn't equipped to provide enough heat at this low outdoor temperature and so we are sitting in the living room with the oven on and its door open, like college students.
Love, Sally
March 3, 2014
Dear Jim,
It's now March 3. You must be getting ready to come back from Mexico? What is your schedule?
This is my last round of questions. Can we celebrate this spring with a dinner. Let's make a date when you know your schedule.
We are going to sell our loft and move elsewhere… Brooklyn? Tired of years of constant neighborhood construction all around us (with more coming) and the highest real estate taxes in New York City. We love our loft, though, and with some reluctance will move on, but this makes it even more important to get you and Kay for dinner before too long. Jack has some nice wine in the cellar to share…
XX
1. What do you think of Lawrence Durrell? I read and loved The Alexandria Quartet years ago but recently I read Sicilian Carousel simply because I went again to Sicily. There were many moments in the book where he speaks about a past lover (and other sensual moments of being in the world), which made me think of you and your work. What do you think of his writing?
2. Your writing is often about the male self. What is manhood, or what is the male self?
3. Do you have anything to say about the differences between writing a short story and writing a novel? Why choose one over the other?
4. Jack remembers that you and he were talking many years ago and you said something to the effect that if your first book had been reviewed differently, your life would be different. Do you care to elaborate? He was trying to remember more details. He had been telling you how his first novel fell through the cracks as his publisher was being sold to another publisher (Crown Publishing to Random House, I think it was) the same week his book was released, and his editor quitting, etcetera. This is a comment that you made probably twenty years ago, so we can leave it deep in your memory bank. I would love to know what you were referring to, though. Curiosity.
March 3, 2014
Dear Jim—So this is nearly the end. I sent you a few emails today. I came across this interview with you by Edward Hirsch in the Paris Review (1993).
       INTERVIEWER: Do you think of yourself as a late bloomer?
       SALTER: More or less. I'm hoping that a few green sprigs are still going to appear.
Here is a funny thing. I think those few green sprigs did appear. My very last question is: Are there more sprigs coming? What are you working on now, thinking about now? What are your plans?
xxxxx Sally (ten degrees and snowing)
March 3, 2014
Dear Sally, I'll get back to you this weekend. Just back from Mexico and sorting through bills, other details. xx J
March 17, 2014
Dear Sally—now you know why it took thirty-four years. Actually, I had lost track of where we were and what I had and hadn't answered. I've just gone through all your emails dating back to the beginning and now have a grip on it. I'm checking my own emails to you to see where I left off. I'm hoping, and I know you are, to finish these next few days. Jim xx
March 19, 2014
HI Jim—Haha! You made me laugh out loud. I can resend my most current emails….
And after you read them and perhaps answer them, we are finished!
We would love to have you and Kay for dinner sometime this spring. Will talk to Jack about dates and let you know. Also, may I take your portrait? Sometime this spring, also for BOMB? Just casual. No big thing. I could do it in Bridgehampton.
March 25, 2014
Sally—here are responses to the last questions. It's taken a long time—my fault entirely. I hope you have what you wanted. I have—would you believe it—interviews with four Spanish journalists through next week.
Kay's going to LA and Denver after that. So dinner maybe at the end of next month. J
There are two emails, each with a few questions. I'll go down them in order, starting with the email that begins "What are you working on now…"
1. As usual, I'm trying to write something, a story or something bigger. The parts maybe or don't always fit together. You have to keep writing to find out what you're doing. It becomes like a warehouse, there are a lot of pieces lying around that were meant to be something but didn't make it. But some of them did and turn out to be an essential part of the thing.
2. I haven't written a poem for a long time. Still Such isn't much of a poem. It's just terse, shorthand. I like to read poems, not too many at a time. I used to know dozens of them by heart, even recite them. When I was about ten years old my father said he'd pay me a dollar to memorize Kipling's "If," and I did. It's a catalogue of what it takes to call yourself a man. I used it for a long time to buck myself up when I felt things were going against me. "If you can keep your head when all about you are losing theirs…" etc. It's a boy's poem. It probably became part of my character. I think ordinary language now is infused with more poetry than formerly, has absorbed it.
3. I don't have writer's block. I have failure to write, or am too distracted to. I have occasional lack of belief. If I really feel futility, I read something like The Iliad.
4. The thing with age is that language changes and you're not able to keep up with it. Of course, that's the surface of language, the shimmering part. Deep down, it doesn't change that much or so quickly. I don't really think about not writing, about hanging it up. You read something really moving, even marvelous, and feel how wonderful it would be to do that. "Écrire," Leautaud wrote, "quelle chose merveilleuse!"
5. "Keeping it going." It's a funny expression. You live; you do whatever work you can. If it's fame you want, you either achieve it or you don't. Somebody said fame is a vapor. Well, it's true it can evaporate. Intrinsic in Warhol's remark that "in the future everybody would be famous for fifteen minutes" is that there's not enough fame for everybody. It's a bitcoin.
6. Let's skip Alice Munro. I'd just be adding praise.
7. It's been a long time since The Alexandria Quartet. I remember being knocked out by it, its sophistication, the intensity of that physical world and not only physical, the feeling of a knowledge of living, the wonderful things that that Justine said. If you're young, you are infatuated. I read it as if it were true. I hadn't read Cavafy. I didn't know who the old poet was. I hadn't read André Aciman's book. I have the feeling that if I were to go back to Durrell I would find it overdone. Was there an actual Justine? I forget. Durrell named his daughter Sappho, but that's a separate story. His wife's name was Jacqueline Durrell. There was a photo of the two of them swimming at his house in the south of France that seemed to sum up all the glamour of the literary, foreign, independent life.
8. Manhood. To keep the definition simple I would say it's courage and after that strength. Virility in its several meanings. The love of woman and womanliness is a masculine characteristic, and the love of man and manliness a feminine characteristic— so wrote Isak Dinesen. That's more or less where I am.
9. A short story is like a T-shirt. A novel is a suit and tie, sometimes overcoat and hat— it simply has more amplitude and ambition, larger, with more implication. Almost all the writers we've been interested in have written both equally well: Faulkner, Hemingway, Fitzgerald, Isaac Singer, O'Hara, Welty. O'Connor, Bellow, Updike, Roth.
10. All I meant is if your book is a success, you become a different writer.
Sally Gall is a photographer who works and lives in New York City. She currently exhibits with the Julie Saul Gallery in Chelsea and teaches at the School of Visual Arts, NYC.