James Ferraro's Far Side Virtual by Luke Degnan
Ringtones and shutdown alerts become vocalists in James Ferraro's newest digital album for a digital age.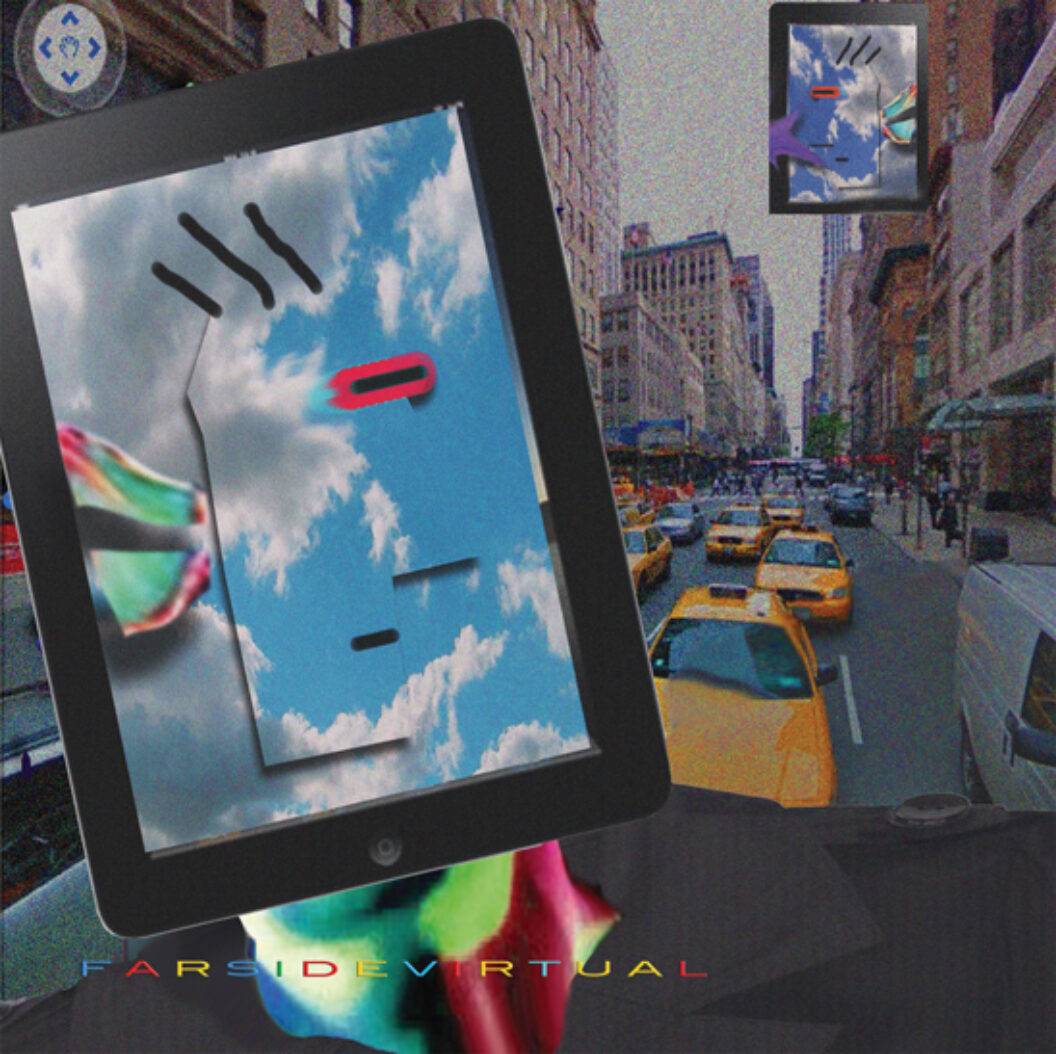 James Ferraro's Far Side Virtual could be the music that plays while on hold with the phone company—it is relentlessly upbeat, and it kicks you in the head with its liveliness. Ferraro's compositions sound like preset ringtones or hype music for a virtual stadium. But this is a subversive record—hard to listen to, its positivity is almost nauseating. While New Age music of the past was designed to transport the listener to a calm, pleasant place, Far Side Virtualwill put you on edge, pushing you into a world where touchscreen waiters take your sushi orders, there's frozen yogurt and free Wi-Fi, and your cell phone never stops ringing.
This isn't the reverbed-out, feedback-laden noise music of Ferraro's older band The Skaters. This is the noise of the digital age, with the unwanted chirps and throbs of login sounds and ringtones. Ferraro employs the synth pads and synthetic sitar sounds of New Age music and combines them with the sounds of today's technology. Hear the Skype login sound repeating throughout the album, the computerized voice inviting you to "try the masterful taste of Dubai's finest wineries," and the variations of the Windows XP shutdown music in "Solar Panel Smile."
Ferraro is an incredibly prolific artist, with dozens of albums, but none of them have sounded like Far Side Virtual. On previous albums such as Last American Hero (2008), Night Dolls with Hairspray (2010), and On Air (2010), everything is buried under a pile of tape hiss. Ferraro used older recording equipment and vintage keyboards to induce a lingering taste of nostalgia. Far Side Virtual was recorded on a MacBook Pro, and there's no trace of hiss. It is a high-fidelity, digitally recorded album, with no flavors of decades gone by.
While listening to the album on my iPod Nano, I was interrupted by the Nano itself, which paused the music to say "Low battery" with its detached, robotic voice. This reminded me that I was listening to music on a device which itself had been created by a similar device, by ones and zeros combining into notes and chords. This is what Far Side Virtual does for 45 minutes—it reminds the listener that these sounds were born digitally and will die digitally. This is a digital album for a digital age.
Luke Degnan is BOMBlog's books editor, a poet, and a New Age musician.
Originally published in
Featuring interviews with Charles Long, Liz Deschenes, K8 Hardy, Heidi Julavits, Nicolás Pereda and Gerardo Naranjo, Mohsen Namjoo, Dean Moss, and Ingo Schulze.