Discover MFA Programs in Art and Writing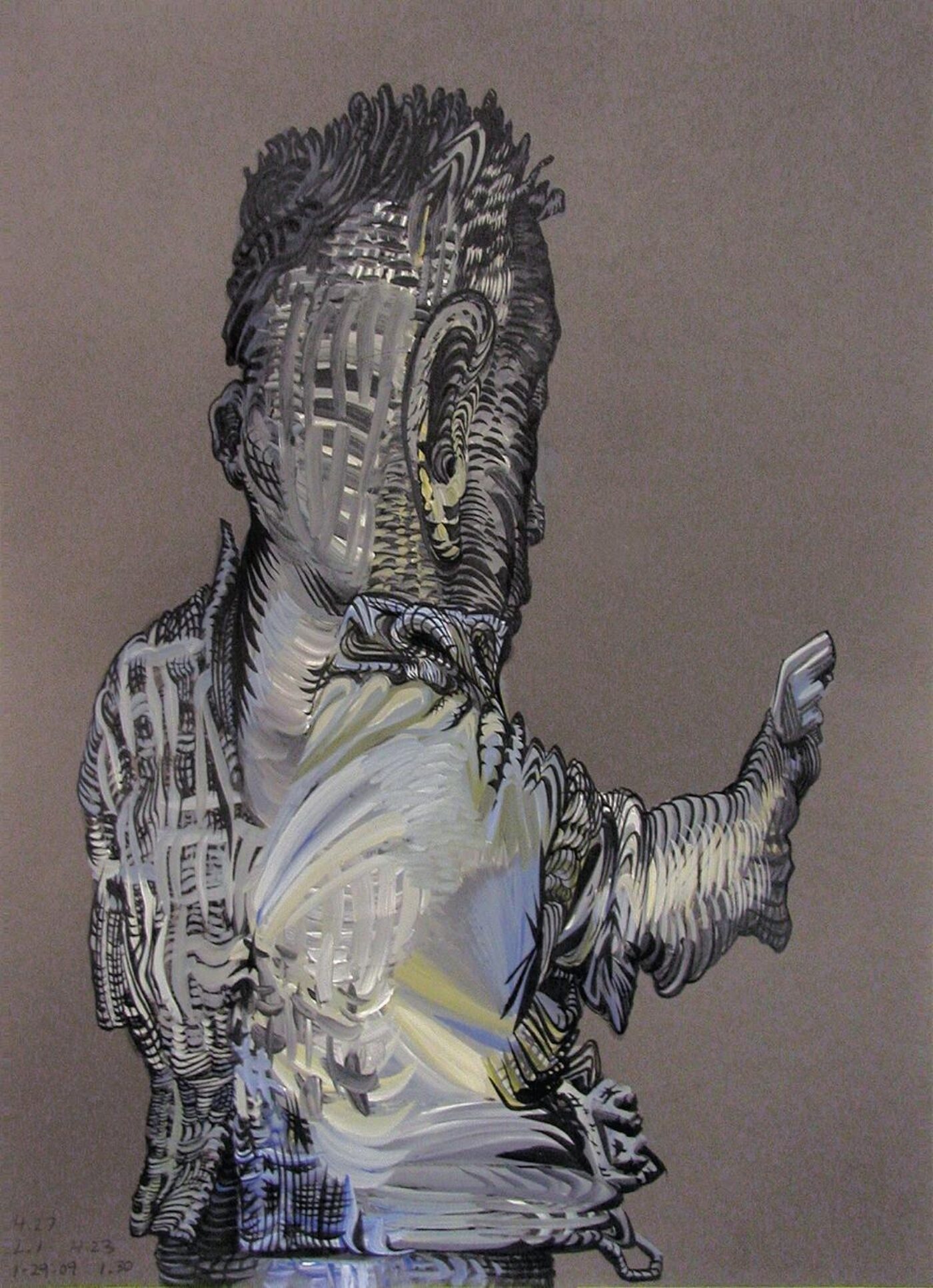 While the art-world pendulum predictably swings back and forth between a taste for abstraction and an embrace of figuration, some artists remain steadfast in their pursuits. Such is the case with James Esber, whose work has long sought to merge these seemingly opposed tendencies. I first encountered Esber's work in the late '90s, hypnotized by his trippy, distended Plasticine figures and historical portraits—equal parts site-specific installation, painting, and relief sculpture. His recent show at Pierogi Gallery, Dewey Defeats Truman, named after the infamous 1948 Chicago Tribune front-page banner headline, did not include these tactile marvels. Instead, Esber showed a series of drawings and acrylic paintings that deftly display his love of painterly craft, while echoing the work of artists such as Peter Saul, Glenn Brown, and Dana Schutz, all of whom plumb the figure and the possibilities of its transmutation.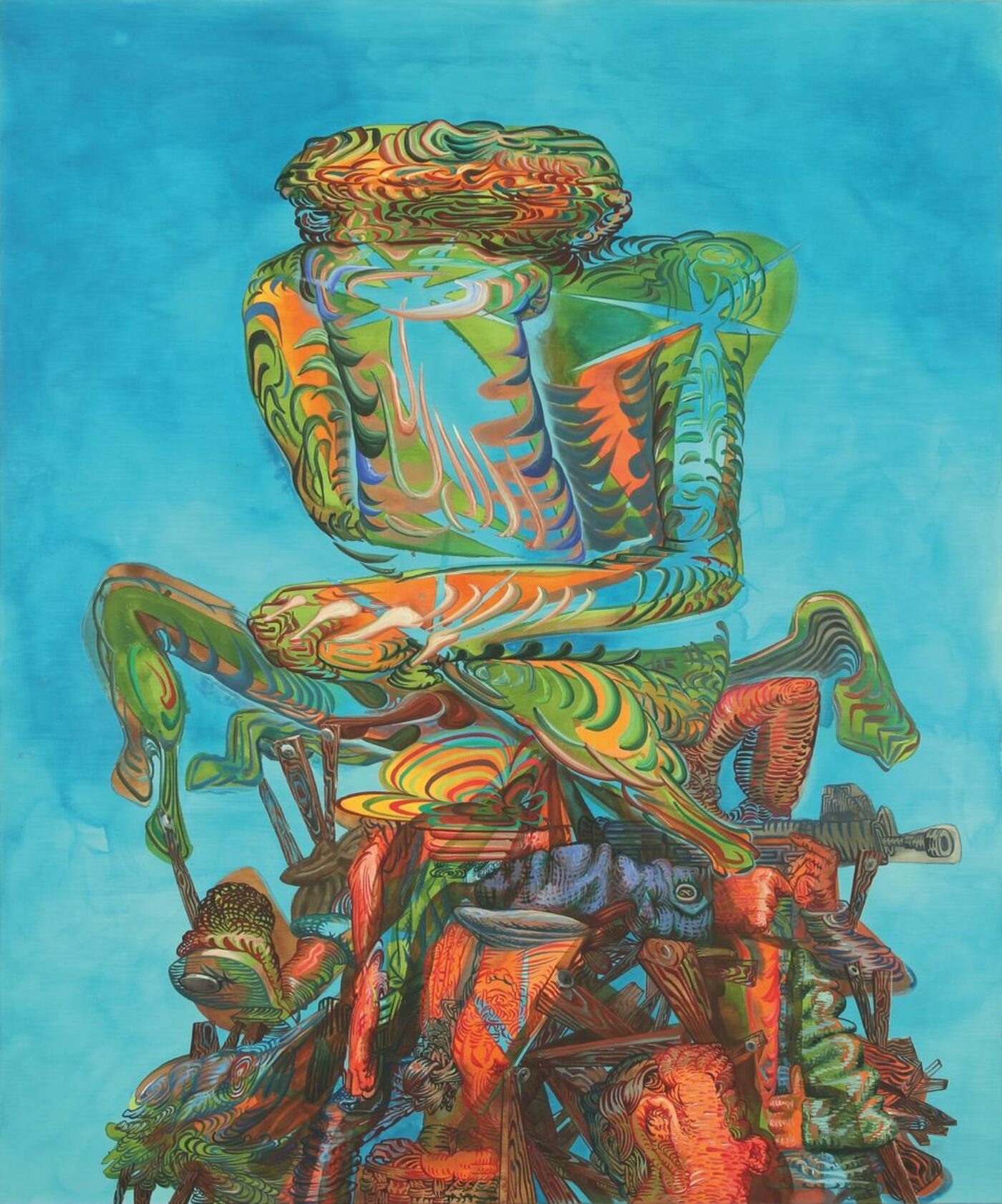 Esber's show happened to run concurrently with Nicole Eisenman's retrospective exhibition, Al-ugh-ories, on view just a few blocks away at the New Museum. Although they are distinct in their approaches, both artists radiate similar energies in their fusion of the grotesque and the comical within a history-conscious brew of painterly chops. Yet, like a younger cadre of painters—Jamian Juliano-Villani most notably—Esber revels in a style as indebted to comic books and illustration as it is to present-day digital media, unabashedly distorting and filtering his portraits before abstracting them further in paint. For instance, Thinker (2016) comingles stacked figures and busy patterns, riffing on a version of Rodin's statue that was blown up in protest of the Vietnam War. Girl Up a Tree (2015), meanwhile, exfoliates its subject in baroque swirls of radiating color. In these and other pieces, Esber's vibrant lines and flattened perspectives pulverize the figure into ornate psychedelic fields. In Lincoln Noface (2014), the sixteenth American president splays out into mutated forms caught mid-mitosis as if they were birthing his clones and doppelgangers. Or consider Untitled (Execution) (2009), which distorts the shooter from Eddy Adams's Pulitzer Prize–winning photograph of a South Vietnamese general executing a prisoner. As with many of his portraits, these familiar images come to dwell in a state of digital flux transformed into a vortex of paint—a translation that absorbs history, intermingling it with memories real and constructed.
If the digital filter asserts itself through much of Esber's oeuvre, it is tempered through a decidedly analog love of material and surface. No doubt it is a love shared by many at the forefront of today's figurative resurgence. However, unlike the work of Chason Matthams, Sascha Braunig, and Emily Mae Smith, Esber's paintings are less frequently concerned with volumetric form than the figure's precarious balance between digital disintegration and material reconstitution. Ultimately, this tension animates many of Esber's projects, and enables him to ricochet between surrealist riffs, Cubist fractures, Photoshop smears, comics-style flatness, and painting's agitated physical life. His ongoing project Painting Perpetually Shown submits a painting of a distorted American flag to multiple shifts in setting: from public space to hotel room to gallery and so on. When this work is not touring, it hangs in the artist's studio, resting like a sailor on shore leave—a digital image traveling through different contexts, everywhere at home and everywhere homeless.
However complex it may be, Esber's project is not a humorless one. It navigates a delicate terrain between surrealism and spoof, sifting familiar motifs of Americana through a sieve of loopy ornament. For those of us who grew up inhaling Norman Rockwell, Jack Kirby, Salvador Dalí, and Rubens in the same breath, these works testify as much to a love of painting as to an increasingly flat world of digital images. They point to a space where the digital platform becomes our privileged window, blurring, if not demolishing, historical certitudes and the boundaries between high and low.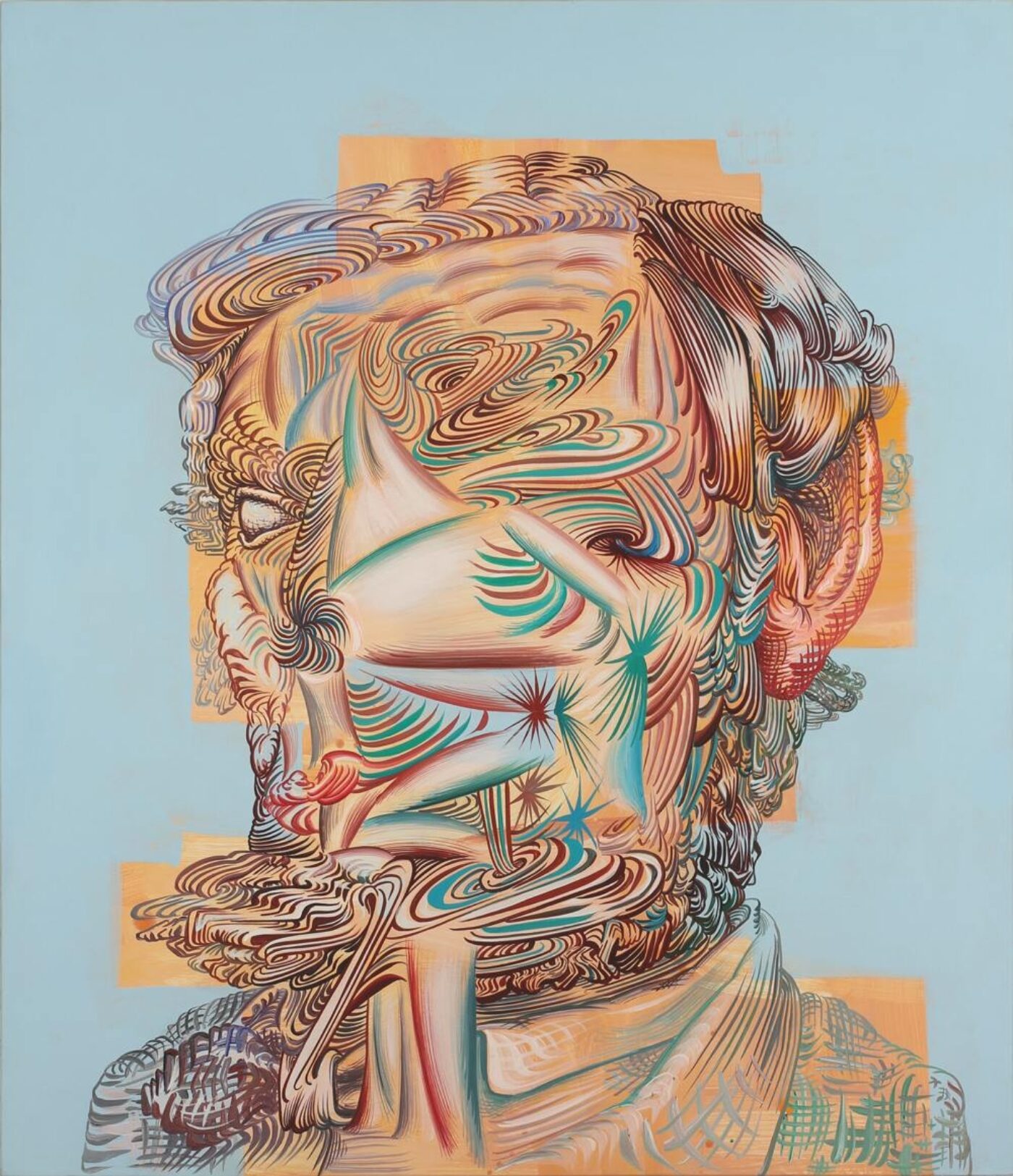 It's too early to tell if today's resurgence of figurative painting has any longevity or merely fills a gap in the guise of a constant. However, what is often left out of the conversation is that the figure is already explored ambitiously at the so-called low end of popular culture—in comics, illustration, concept art, and video games. For many, the local comics convention might be a more fertile source of inspiration than Miami Basel. And for young artists growing up on Instagram and reared in the language of comics, it is. In this new and heterogeneous field, Esber's work of the last two decades seems especially urgent: its distensions, exuberance, and anthropomorphic tangles speak as much to our historical past as to viewers and makers still to come.
David Geers is a freelance writer based in New York. Focusing on the intersection of art, politics, and technology, he has written for the Brooklyn Rail, Third Rail, Frieze, and October.
Originally published in
Featuring interviews with Sarah Oppenheimer, Mel Chin, Marina Rosenfeld, Okwui Okpokwasili, Laia Jufresa, Nell Zink, Jen Bervin, and Dianna Frid.