Discover MFA Programs in Art and Writing
When The Bee Stings could be the title for a show of James Brown's work, such as his intimate series of pastels, The Eye of the Violet, which come toward the viewer in a flutter of contrasting colors and sensations. But it doesn't stop there. He uses a random but determined confluence of dots to create a refulgent space, tuned to a fare-thee-well.
Brown's work is thoughtfully structured, subtle and intense; think Henri Michaux meets Robert Schumann's Kinderszenen. So soft is his diamond-like wit that the eye actually sees the violet that Brown only imagined. His work seems less about specific location, but evokes a more generalized sense of place, as one begins to focus on his rich and varied use of material, which is as dramatically broad as the art he makes. His oeuvre, including paintings, drawings, sculptures, jewelry, carpets, books, prints, and ceramics, is a personal museum that resembles a cabinet of curiosities. His monoprints make use of shells, buttons, and bits of thread—pedestrian materials so considered as to seem ethereal, and vice-versa. A sort of rough refinement in these pieces speaks of a personal yet expansive viewpoint. In looking at Brown's work I feel a remote intimacy—perhaps something akin to what Heidegger is getting at inWhat Is Metaphysics? when he talks about the search for "thatness" and whatness." Brown's work is literary—or at least readable. The pastels have a decidedly map-like presence: questions like, Have I been there? Where is this place? And what is it? echo, and the answers become clear in looking at the work, adding to the richness of the viewer's experience, until one is brought with quicksilver precision back to the point where the stinger rests.
—Rob Wynne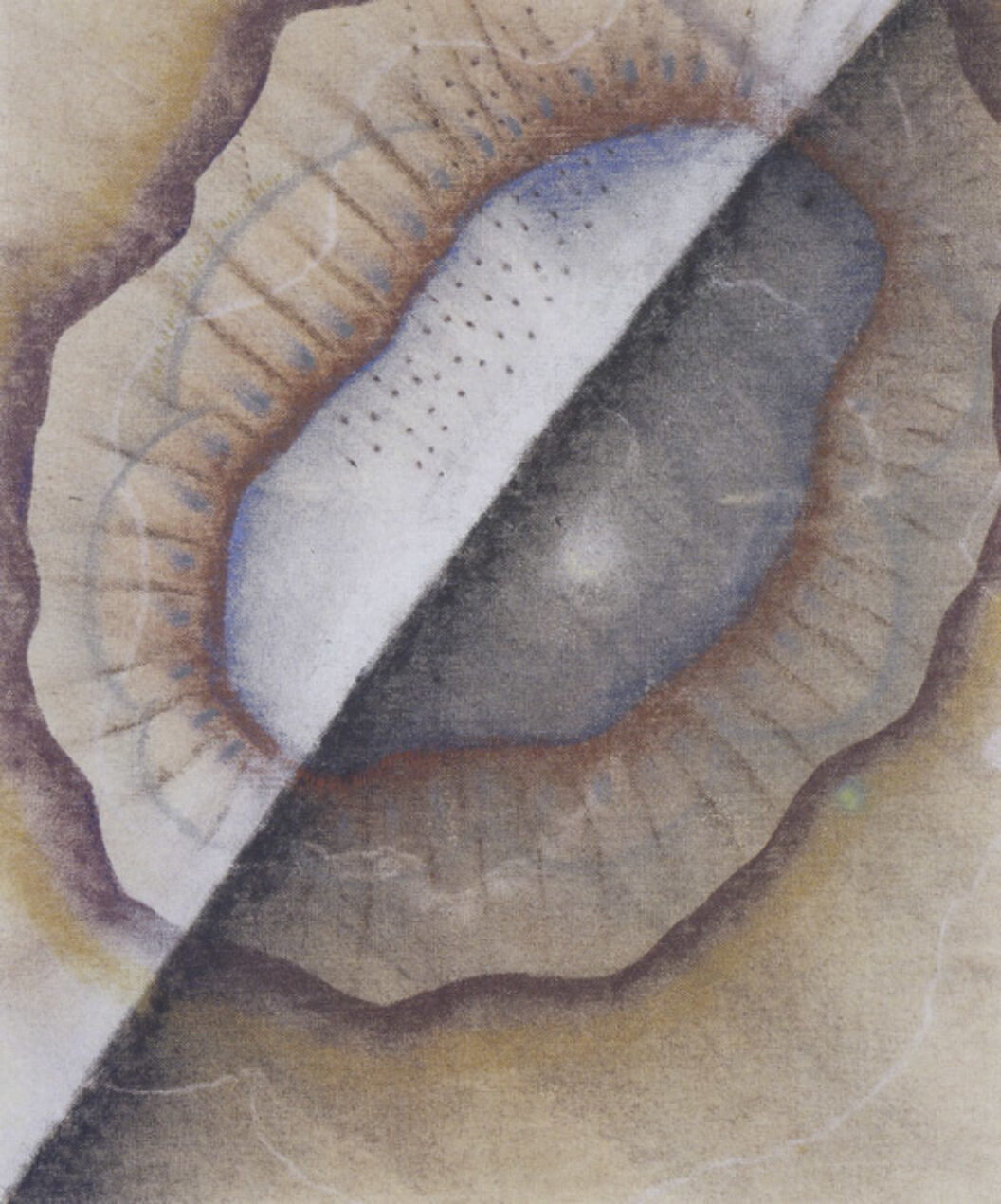 Originally published in
Featuring interviews with Petah Coyne, Glen Seator, Ben van Berkel, Reynolds Price, Dubravka Ugresic, Michael Haneke, Donald Margulies, John Zorn