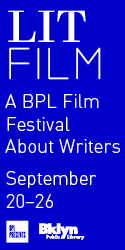 0.
my legend was a prison a pretty street in a living room in a house with a cat with a dog ghosts howling in black and white photos china dolls imitation flowers furniture polished by solitude, family, skeletons in the closet, and the capital hypocrisy of carrion and time, love put in preserve on an old parchment

my legend is a great hole in the ceiling of certainties, so as to float to dream while pissing on the roof of the islands like in this poem that sings the angle of miracle street and the daisies of proscribed tenderness
1.
I come back to the sea as to the earth as the friendship of lilacs as whatever chance crossing the route of centuries, I tame in your bare arms the eternity of all blues, and sky and sea in me planted upright, child lost in the crowd of men rebel goat without a herd, rebel to myself, in this prayer garden of mint, of cinnamon, of rosemary scent that makes the ruins shine like the rains of may on the streets of the flowering balcony
I claim the sorceress who gave birth to me on a purple night if there's a man it's my free hand that goes toward the world if there's a route it's my blind body that seeks its memory
2.
yellow black white ocher or phosphorescent whatever the color, fly horse liberty prism blue like this sea recollection which never sells its stock of slates, we met through the half-open door of the waves, there's pleasure at the end of the evening like a revolution on the red square, you smiled in the wandering of wild ships, you said liberty with the conviction of despair, you said go ahead like when watching the October storms die out
but despair whatever they say is not a sin
3.
street of the long winters, which part of us will be in our island if our
loves also are in exile
street of the nightmares longer than sobs
which is the bread that breaks the hunger
which is the water that quenches the traveler's thirst

enclosed my first love my only trembling

postscriptum: it's on the left side that I have existed
henceforth the birds lived on your pupils
4.
totem of my mysteries this woman's body
meridian that turns the milk of my blood
and makes my memory a desolate savannah
like this city where life languishes between parentheses
like these children throat cut who defy the certainty of the sky
oh my love in the misery of looks, teach me to love
citizen of a detachable earth, I constructed my dens with the wind
oh my love, my love, in the irony of maneuvers
I relearn the exactitude of the colors of the rainbow

(is it true that the islands are boats which don't
come back)
5.
mirror oh mirror of my lost country
I found you at the 37th parallel
invitation of the conjurers
you used to say that countries are fictions
and that no territory will shelter your body


and I would say go little vessel on all the routes of the world with your pigments
and your armadillos which speak of the story of a people standing
you would say lost country, I would say country refound
in the lines of your hand like a fresh flower at the end of a path
6.
never do I resemble my face
I am never what I am
my identity portable to the thousand ports of the oceans
nobody is an island
nobody is an island at a crossroads of ruins
nobody is an island in the waves' fragility
on the banks of the saint laurent
I bet large the most prosperous part of myself
a country is to be born in the laces of day
I offered my most sumptuous part to the snow
Who bites my days like a big august sun?
(from now on it is in the confusion of simple
things that I exist)
7.
I have become mortal my love
and since I love
I must from now on count with death
in the breviaries of the breakers
rains of stars illuminate
my eyes have extinguished the waves' drunkenness
my fossils fleeing
I became mortal like the dried-up plant
Translated by Sarah Riggs.
Sarah Riggs is a writer, translator and visual artist. She is a member of Doublechange, a bilingual poetry association, and is the founder of Acts-of-Art, an organization that generates political awareness through creativity. Riggs grew up in New York and currently lives in Paris.
—Born in Cavaillon, in southern Haiti, Rodney Saint-Éloi is a poet and an editor. As an editor, in 1991, he founded the publishing house Éditions Mémoire in Port-au-Prince and, in 2003, the press Éditions Mémoire d'encrier, in Montreal. In 2001 Saint-Éloi moved to Montreal, where he divides his time between writing, editing, and touring as a writer-in-residence and lecturer. His poetry has been published in at least ten collections. These poems are an excerpt from a book in progress titled J'ai un arbre dans ma pirogue.
Originally published in
Featuring interviews with Vargas-Suarez Universal and Rocio Aranda-Alvarado, Vladimir Cybil and Jerry Philogene, Carlos Eire and Silvana Paternostro, David Scott and Stuart Hall, Evelyne Trouillot, Sibylle Fisher, Carlos B. Cordova and Daniel Flores y Ascencio, Damas "Fanfan" Louis and Michael Zwack, and Peniel Guerrier and Yvonne Daniel.