Femmes Damnées: Jacqueline Audry's Olivia by Mark Lukenbill
A 1950s queer cinema staple has been restored.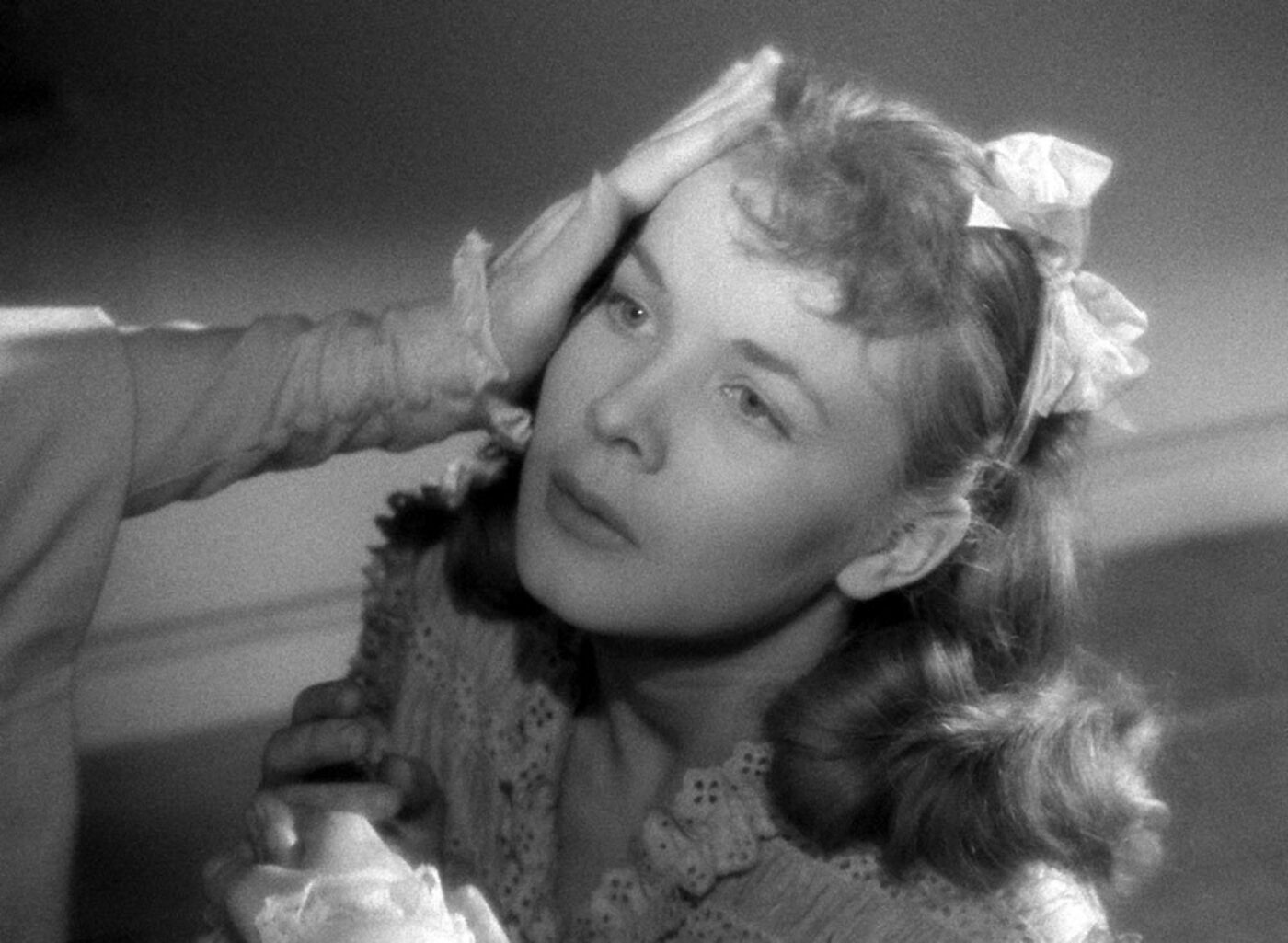 The gothic gynacea of prewar France's finishing schools have long filled Europe's cultural imagination. Works written by Colette, Adolphe Belot, Émile Zola, etc., are traversed by young femmes damnées who study arithmetic and sexual perversion in equal measure. As the Belle Époque passed and France became plagued by more pressing issues than what the daughters of the bourgeoisie got up to in their dormitory boudoirs, the Sappho-curious fell out of fashion before being reintroduced to readers both unprejudiced and pearl-clutching in Dorothy Bussy's Olivia (1949), a semi-autobiographical novel that Bussy published under the name of its heroine.
Jacqueline Audry's 1951 adaptation of the novel (also released as The Pit of Loneliness), digitally restored for the first time and newly distributed by Icarus Films, would be easy to carelessly laud as an object of curiosity: an unmistakably queer film from the pre-Stonewall era, directed by France's sole working woman filmmaker at the time. Yet this would be a disservice to what is one of the great empathetic films about adolescent sexual awakening and the overwhelming aches of being young, vulnerable, and on the wrong side of a slightly sinister power dynamic. The disappointing exclusion from contemporary conversation of Audry's thirteen feature films—which also include three adaptations of works by Colette and a 1954 adaption of Jean-Paul Sartre's No Exit (which contains a lesbian character played by Arletty)—is possibly due to the similarity in style between them and the work of her contemporary Max Ophüls (hardly a detraction). This sort of stately sweeping, well-lit melodrama would soon be stamped out of chic-ness by the French New Wave.
When the English teenager Olivia (played by Marie-Claire Olivia) arrives at her new boarding school outside of Paris, it seems a yonic utopia free of the Protestant constraints of her former education. The teachers' crinolines are likened to the soft cream heaped on students' plates at dessert, and soft light spills through the silky canopy of Olivia's bed. In her English school, Olivia marvels, "They only spoke of temptations, traps, abysses opening before us." Here the students aren't even made to walk in single file. Sharp-edged prurience falls swiftly in the wake of free thought, and Olivia becomes the latest in a line of star pupils to become enamored with Miss Julie (Edwige Feuillère), who reads to the girls from Jean Racine's Andromache as they listen with rapt reverence. The shot in which Olivia's imagination is ignited is the film's most Ophüls-esque: a curved dolly shot that wraps around Julie, closing in on her hand as she traces the pages of the book with the blade of a dauntingly pointed silver page turner. The page turner will return later, a menacing reminder of the erotic power Julie holds over Olivia.
The student body, Olivia comes to learn, is starkly divided between "Julists" and "Carists," that is, those who favor Miss Julie and those who, rather inexplicably, favor her counterpart Miss Cara. Cara is the shrieking madwoman of Brontë gothic, enfeebled and bedridden by some psychosomatic affliction, her presence more often felt than seen. She is clearly overcome with lust for Julie and sees Julie's plays for the affection of her pupils as a personal slight. Audry quite brilliantly cast Simone Simon, the striking blonde best known as the ethereal threat in Jacques Tourneur's Cat People, as Cara. Her presence is a perfect match for the school's wrought iron gates and spiral staircases.
Audry and cinematographer Christian Matras frame their ornate wide shots so that we see both Julie's skillful manipulations of the students, ploying them with suggestive compliments, and Olivia's devastated reactions. Her breath quickens; she looks at the floor. Julie takes Olivia to Paris, just the two of them, and as they come across a painting by Jean-Antoine Watteau, Julie asks, "Could you recognize the presence of the divine?" Audry holds on the wide shot, Matras's frame encapsulating the painting, Julie, and Olivia, whose eyes don't leave Julie's face for a second.
Though Audry was four decades younger than Bussy, they shared a love of both Colette's work and the 1931 German film Mädchen in Uniform, another school-set queer cinema staple that is a clear predecessor of the film. Audry adapted the novel alongside her sister (a screenwriter, leftist activist, and close friend of Simone de Beauvoir) who was coincidentally also named Colette—much to the confusion of some corners of the internet. Olivia's restoration refurbishes both its gothic contrasts and its rightful place in the history of queer cinema, bridging the gap between Mädchen and later lesbian erotica that Audry stylistically influenced, such as Radley Metzger's 1968 adaptation of Violette Leduc's Thérèse and Isabelle. Though it can perhaps be accused of the sort of mordant tragedy that oft befell fictional lesbian relationships at the time, the doomed lustful carnage between Mlles Julie and Cara is less the focus of the film than a sensitive depiction of a gay teenager's first stirrings. As Bussy writes in the novel, it is "the year when I first became conscious of myself, of love and pleasure, of death and pain, and when every reaction to them was as unexpected, as involuntary as the experience itself." A queer adolescence is indeed a pit of loneliness, and Audry depicts this on screen as adeptly as it ever has been.
Icarus's restored version of Jacqueline Audy's Olivia will open at the Quad Cinema in New York City on August 16.
Mark Lukenbill has programmed films for NewFest, Interference Archive, and the Spectacle Theater and written for MUBI, Screen Slate, and Film Comment.