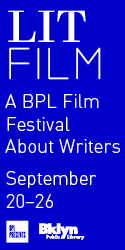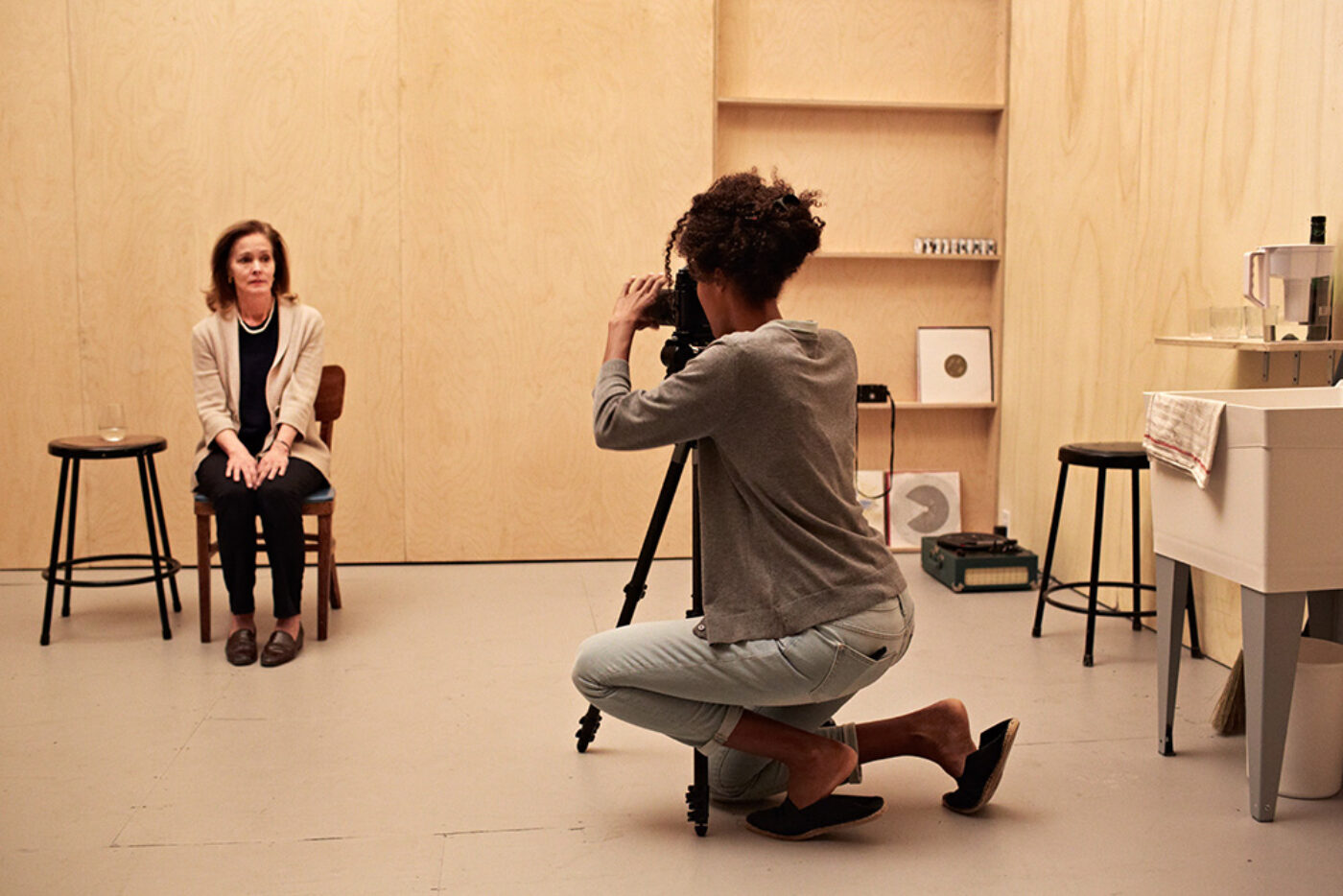 New York City Players at Abrons Arts Center, March 16–April 2, 2016
"What's happening, what's happening?" asks a frenzied Hamm in Samuel Beckett's Endgame. "Something is taking its course," comes Clov's droll response. This mordant exchange could serve as an epigraph to Jackie Sibblies Drury's Really, a play that updates European absurdist techniques to take aim at liberal America's great existential troubles: race and gender.
In Richard Maxwell's assured production, however, Really's themes aren't immediately or even explicitly declared. Like prized negatives, they gradually develop in the darkroom of our mind. This makes sense when you recognize that the play is largely about photography. Indeed it was performed in an auditorium designed by the photographer Michael Schmelling to resemble—and work like—the eerie inside of a camera obscura.
Drury, a thirty-three-year-old African American playwright who won a Windham Campbell Prize last year, has made her name with two kooky, bracingly political, large-ensemble dramas. Her debut, We Are Proud to Present a Presentation About the Herero of Namibia …(Drury's full title is a lot longer and funnier) told the story of an American theater troupe's hapless attempts to enact a play about a forgotten African genocide. Its plot seems rather plain when you consider that her follow-up, Social Creatures, is set during a zombie apocalypse.
In both plays, Drury uses extreme situations—in the former, obliquely; in the latter, directly—to tease out the dark racial currents that corrupt our un-extreme everyday existence. Five hip cast members take advantage of being in character, to mock-lynch the sixth, a black man, in We Are Proud. A black man is excluded from the ostensibly progressive survivors' group in Social Creatures. Really is concerned with the same theme. Only this time Drury tackles it from the opposite end. She drops the extreme situations and instead presents us with the most common thing: a family drama. The result is no less compelling.
Really evokes a Freudian love triangle, and a misogynist one, at that. Calvin is a brash and eminently talented young white photographer who has recently and inexplicably killed himself. In wake of his suicide, his black girlfriend—also a photographer—and her mother-in-law (they are simply named "Girlfriend" and "Mother") meet to discuss Calvin, his work, and their claim to his legacy.
A couple of things complicate this interaction. For one, Calvin's ghost (or is it their memory of him? or a flashback?) intermittently appears on stage to create a parallel plot that recounts episodes from his childhood and his cocky courtship of Girlfriend. Secondly, Girlfriend spends most of the play photographing Mother. And most importantly, the characters don't engage in anything resembling normal conversation. Or rather, their conversation is so absurdly, emptily, and deafeningly normal that it becomes a caricature of normality.
And that concept, normality, is precisely the problem. As the vacant niceties pile up, we come to realize that "polite" conversation—predicated, as it is, on the idea of "polite behavior"—has been designed explicitly to silence the opinions and marginalize the experiences of women, African Americans, and especially African American women. Girlfriend, for example, barely gets a word in throughout the play. The reason is simple: no one's interested in what she thinks. Calvin is too busy telling her how beautiful she is (or how talented he is) and when Mother does inquire, "But how are you? Did I ask you that?" she immediately cuts off Girlfriend's response to continue rambling. The net result is that Girlfriend is silenced. Mother's life is reduced to her relationship with her son. And Calvin is mythologized as the great tragic artist.
In the hands of another director, Drury's script could have made for a dark, polemic farce. But Maxwell, the veteran of intense deadpan productions, takes her every line seriously to conjure an atmosphere of stunted realism. The dead dialogue is given a deathly life. As each truth-defying cliché lands, we are brought face to face, in the reversal of Arendt's dictum, with the evil of banality. The brooding Kaneza Schaal (Girlfriend), addled Elaine Davis (Mother), and unhinged Tavish Miller (Calvin) all turn in remarkable performances that ensure Really is a disquieting experience from start to end.
"Photography," Henry Talbot said, "is an effort to capture both eternity and transience in the same representation." Drury's project is comparable. Mother and Girlfriend's photo session, if realistically depicted, would not take more than fifteen minutes. But Drury slows time down (Really runs for over an hour) to tease out all the hurt, suppression, and memories that must be endured in the fleeting silences between words. At this dilated focus, racism and sexism feel like the perennially reborn calamities that afflict Beckett's tramps. What's worse is that we can do something about our problems. But we don't. And so, with an indiscernibly glacial speed, bias eats away at us. Something malevolent is taking its course.
Ratik Asokan likes to write about books, film, and photography. He is an incoming masters student at Columbia University.
Originally published in
Featuring interviews with Lawrence Paul Yuxweluptun, Wadada Leo Smith, Dmitry Krymov, Patricia Treib, Lee Clay Johnson, Jesse Ball, Catherine Lacey, Jason Simon, and Vince Staples.