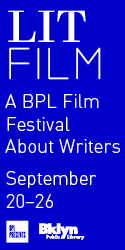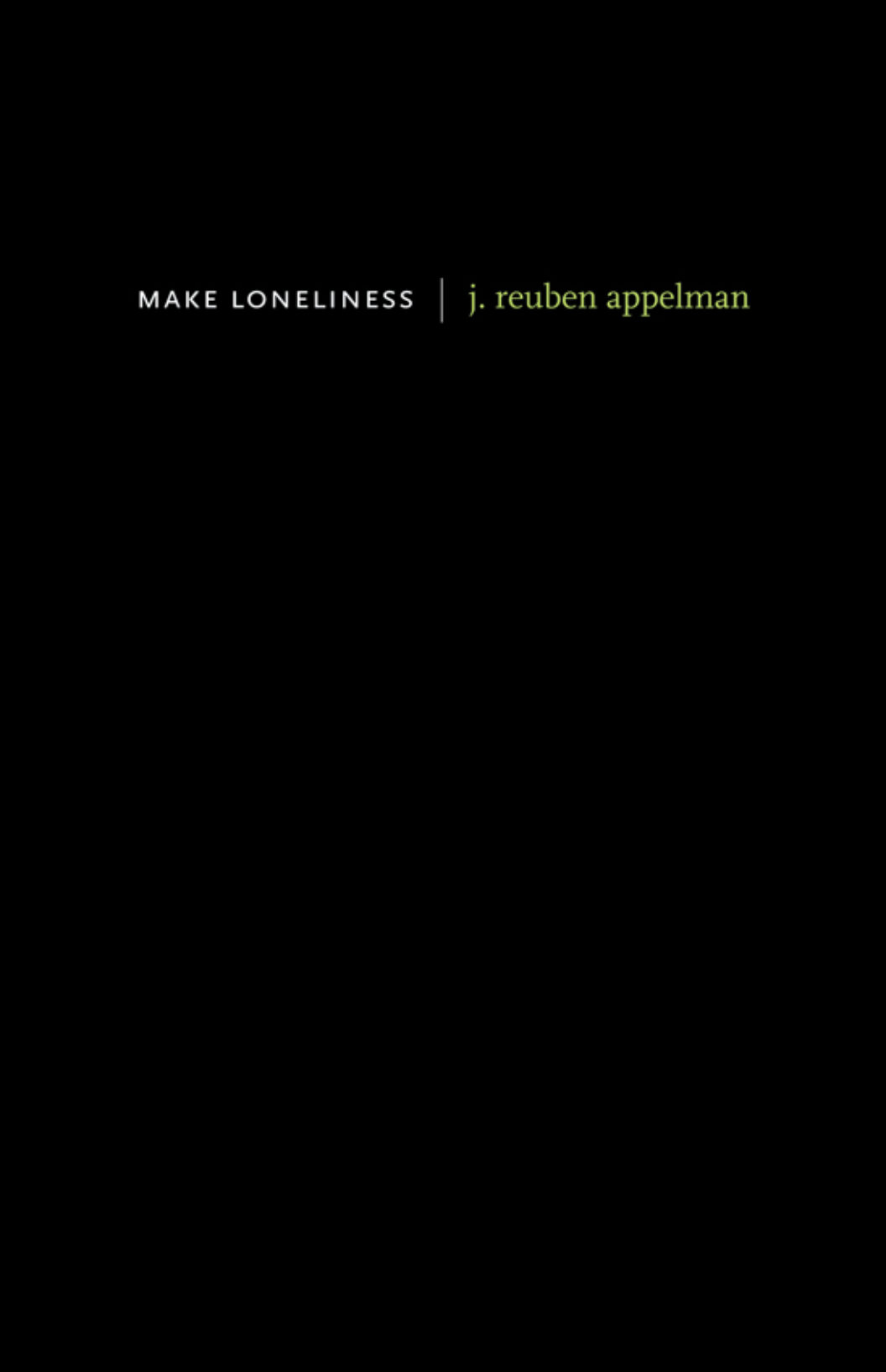 J. Reuben Appelman's haunting poetry is a seduction, a balance sheet of individual experience, and a cosmic echo.
Written in the epistolary mode, Make Loneliness suggests the notion of universal barter: what is gained from experience, and what is left after we've lived. The conversion of oxygen to carbon dioxide, of matter into variant forms, of desire to emptiness—these are the transactions described in Appelman's account.
In his discreet sampling of other poets, Appelman changes things just enough to denote his ownership over the experience. "When lovely women folly, they are followed by weekends," he writes, assimilating Eliot. To make love is nothing original. The poems are at once lyrical and vulgar; they are transcendent as much as they are lustful and earthbound. Appelman does not edit the body to remove from view what is less than romantic. His purposefully coarse references reveal beauty's underside, the body whole, thus shedding light on what traditional romantics would reject.
Appelman speaks to a more infinitely "coy mistress" than Andrew Marvell had envisioned. Whereas Marvell's classical entreaty was a sexual plea addressed to a particular beloved, Make Loneliness addresses the reader in the moment that follows desire. Appelman whispers, "Show me how happiness ends."
Iris Smyles, a writer and artist, is curator of the online museum www.smylesandfish.com.
Make Loneliness was recently published by Seismicity Editions in Los Angeles. The press is a project of the Graduate Writing program at Otis College of Art and Design in Los Angeles.
Originally published in
Featuring interviews with Meg Stuart, Karen Kelley and Barbara Schroder, Kalup Linzy, Peter Saul, Mike Davis, Boredoms, Will Eno, and James Timberlake.