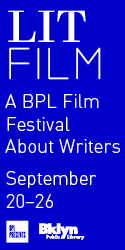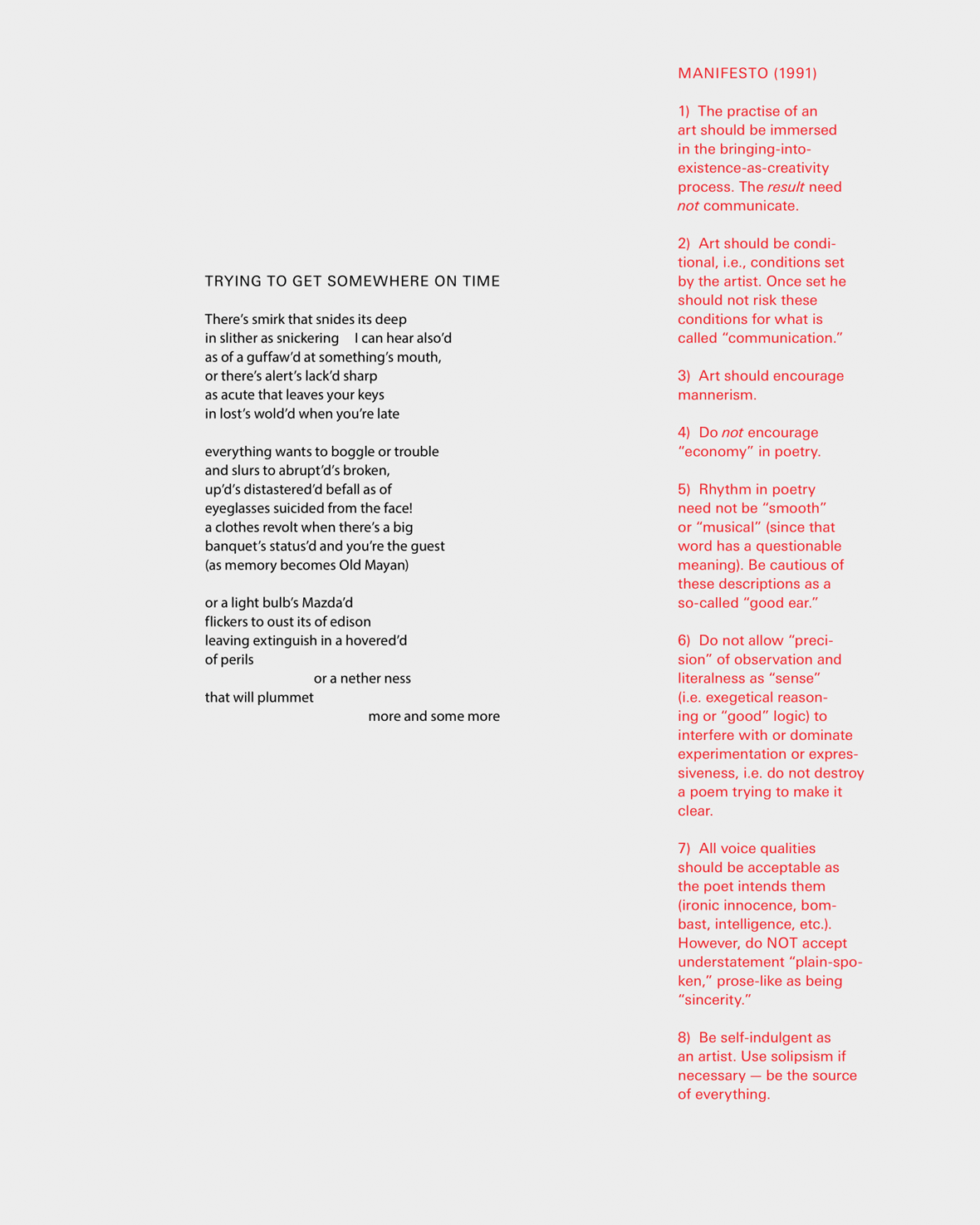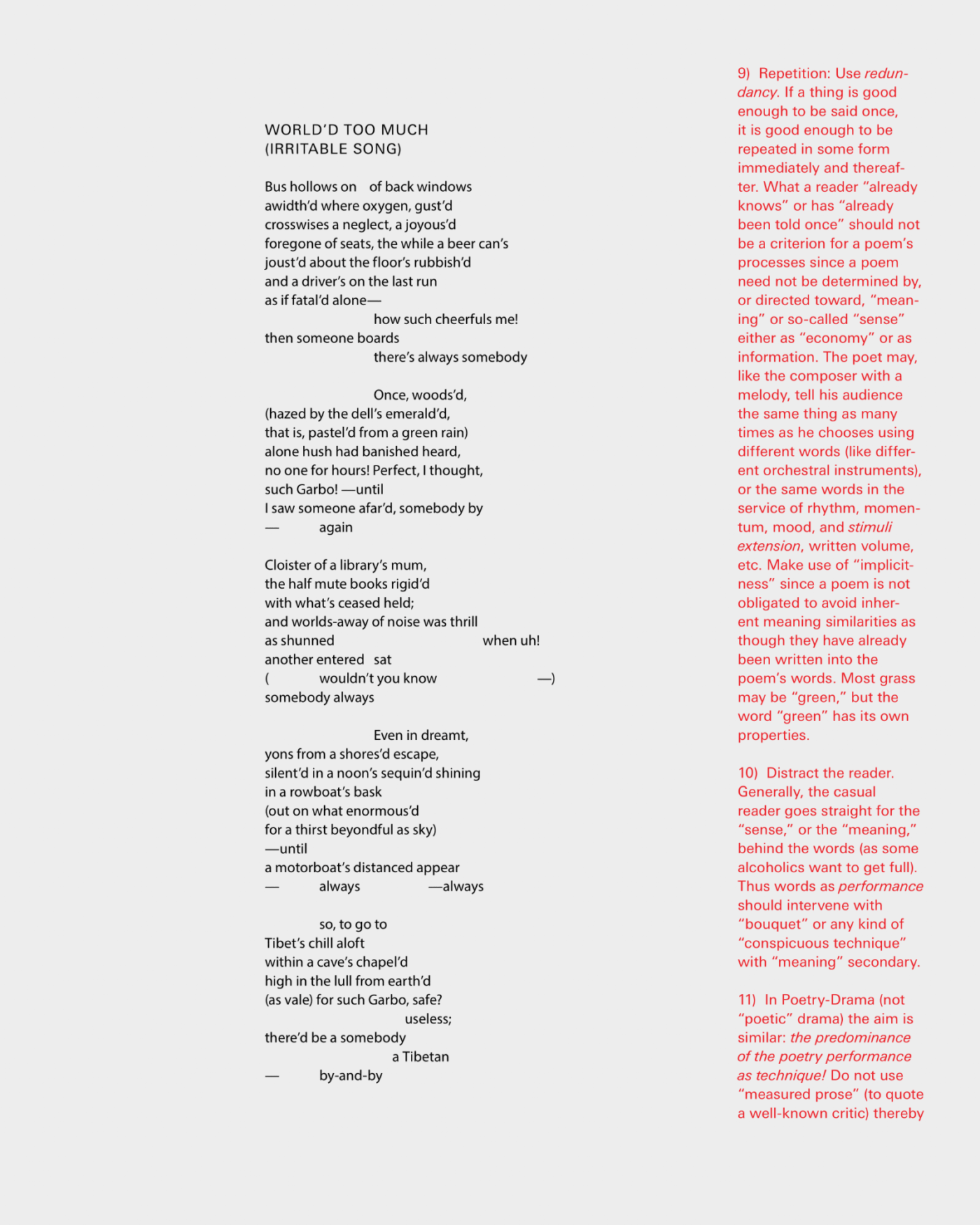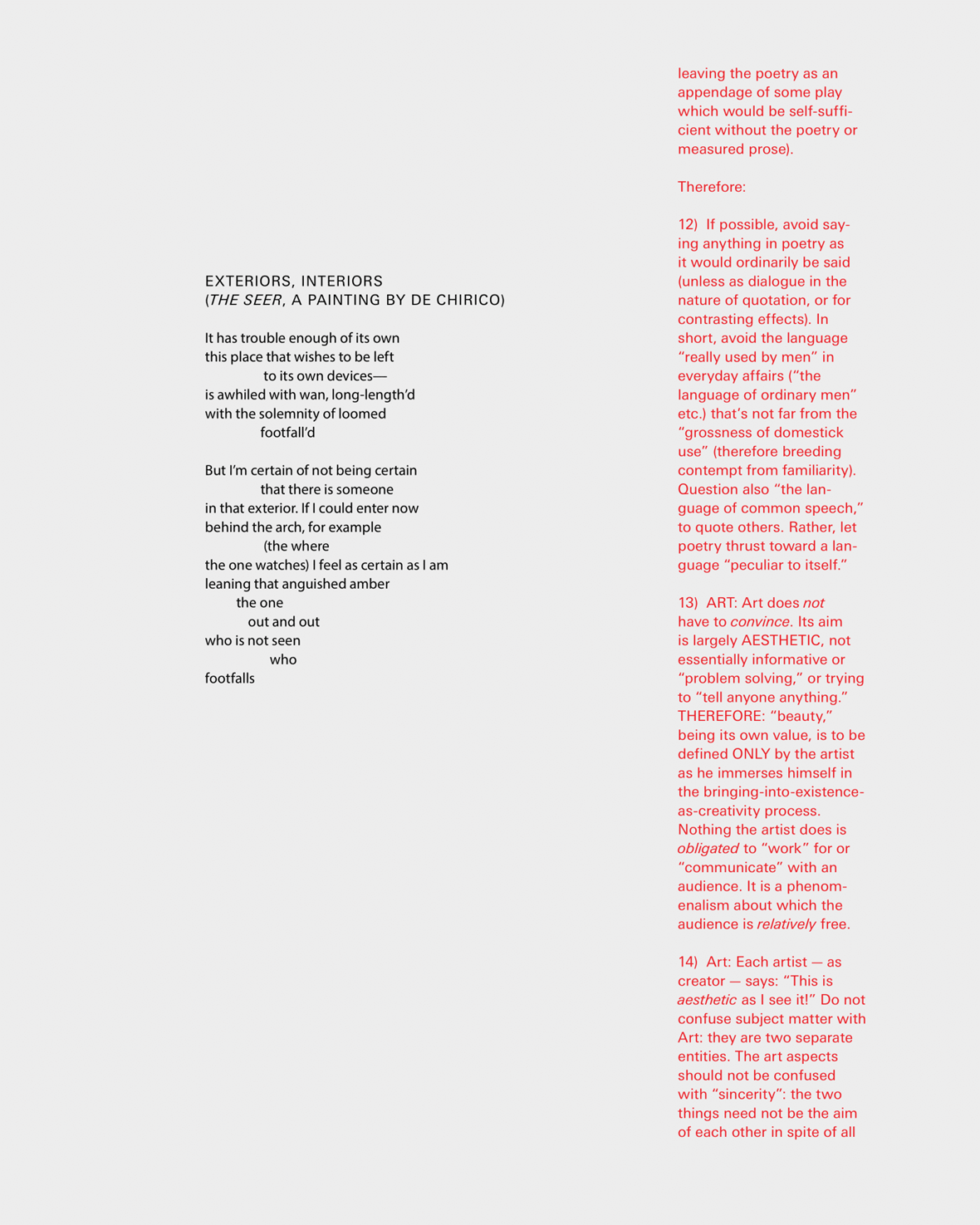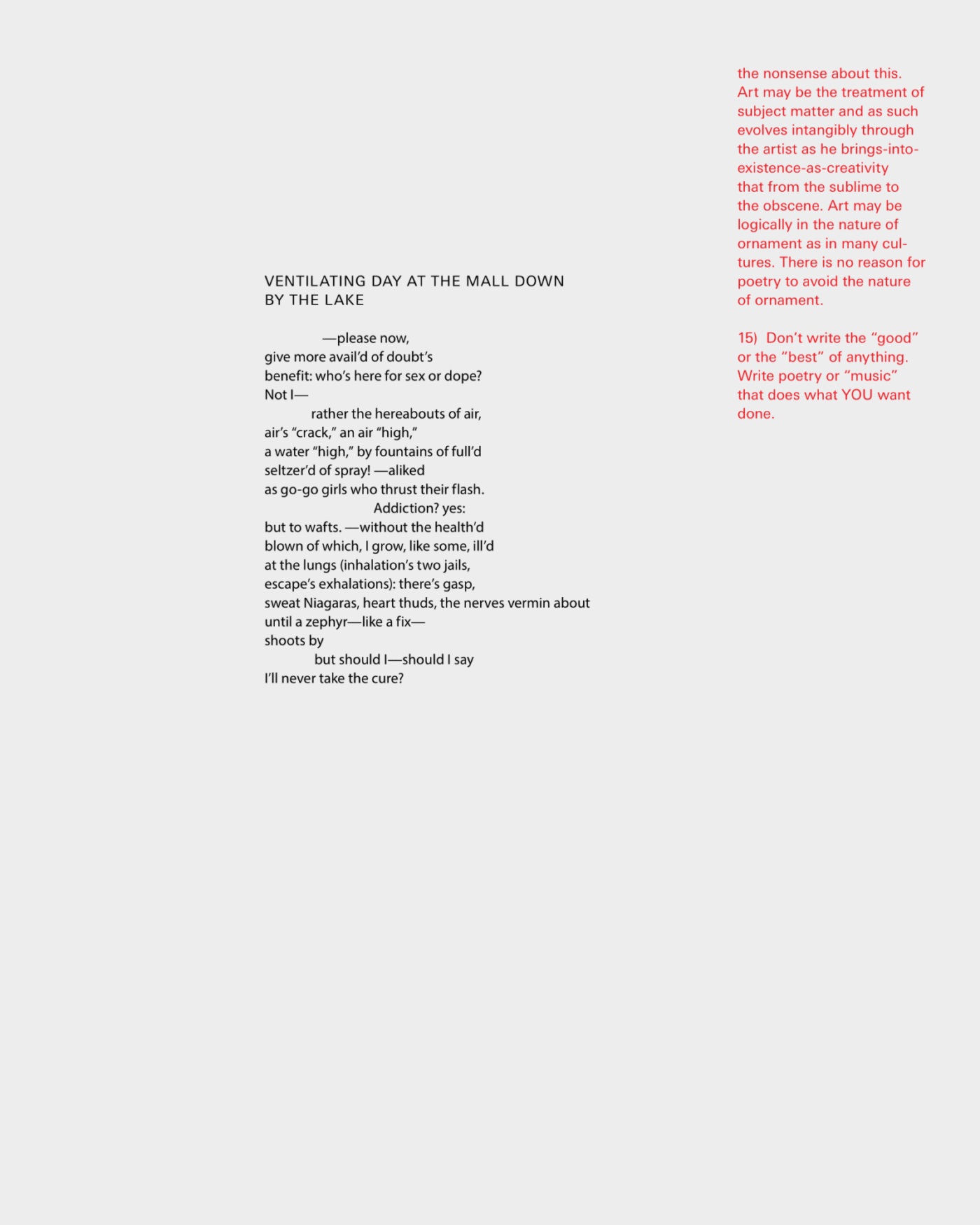 Russell Atkins is a poet, playwright, composer, and editor from Cleveland. In 1950 he cofounded Free Lance, a black avant-garde publishing house and literary journal. Atkins's only full-length collection of poetry, Here In The, was published by the Cleveland State University Poetry Center in 1975 and his chapbooks include A Podium Presentation (1960), Phenomena (1961), Objects (1963), Objects 2 (1964), Heretofore (1968), The Nail, to Be Set to Music (1970), Maleficium (1971), and Whichever (1978). He also wrote verse-plays including The Abortionist and The Corpse.

Atkins's manifesto appears along with more than 100 poems, two plays, and a forward by Janice A. Lowe in the new comprehensive collection World'd Too Much: The Selected Poetry of Russell Atkins (CSU Poetry Center, 2019).
Originally published in
Featuring interviews with Korakrit Arunanondchai, Antoine Catala and Dan Graham, Atelier Bow-Wow, American Artist, Jeff Bliumis, James N. Kienitz Wilkins, Rion Amilcar Scott, and Carmen Giménez Smith.