Introduction to Bulgarian Contemporary Art: Vessela Nozharova Interviewed by Luchezar Boyadjiev
After Communist-enforced isolation, Bulgarian artists developed a unique sense of identity that develops through each new generation.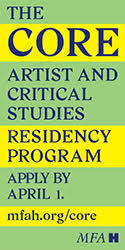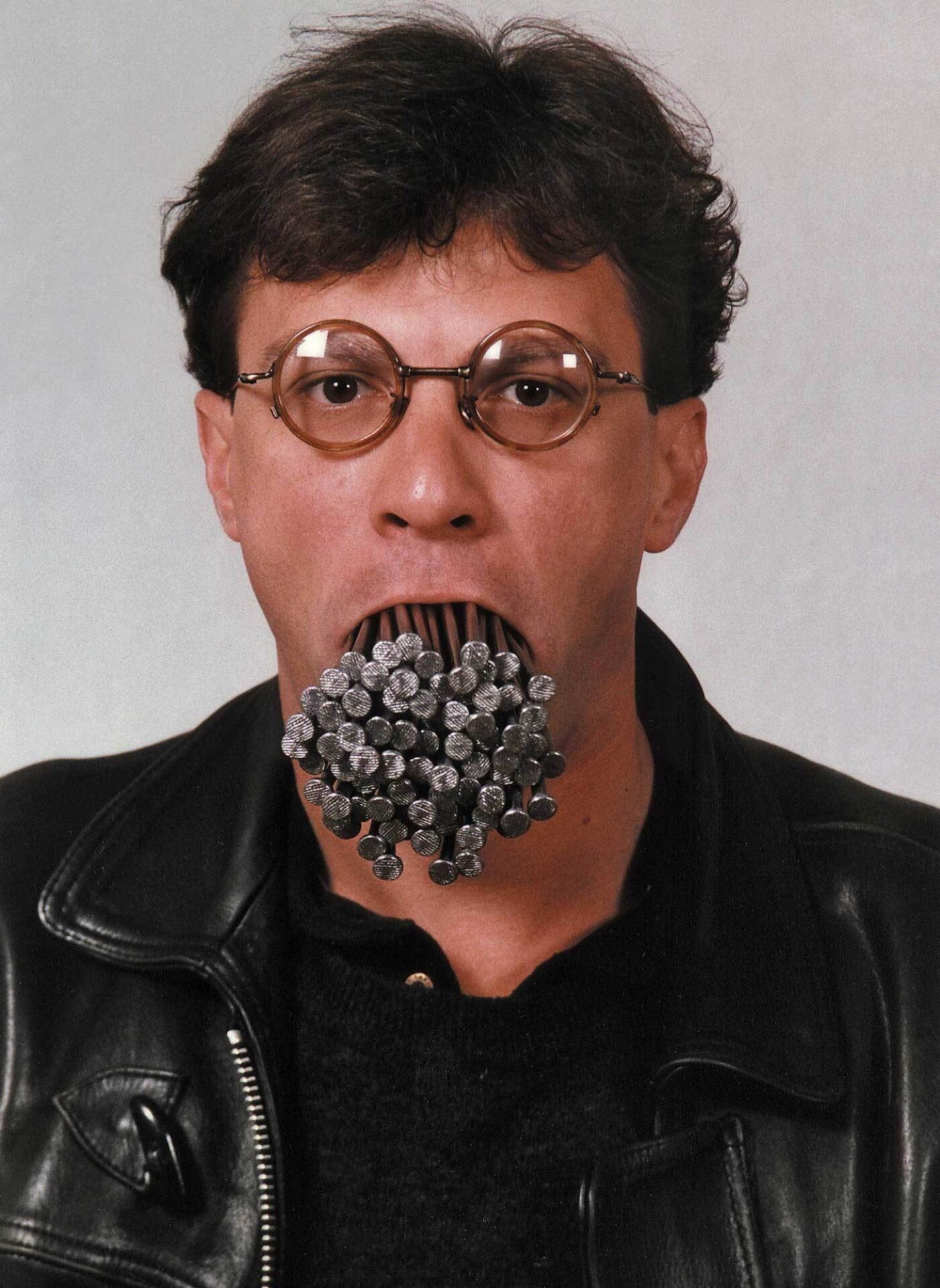 "Yes! But it's the 'Old Testament'!"
This is how a young Bulgarian artist responded to the eagerly awaited, essential, and diligently researched book Introduction to Bulgarian Contemporary Art 1982–2015. He said it was "THE Bible" of Bulgarian art, but it chronicles an older generation. Written by Vessela Nozharova and co-published by Janet 45 Publishing and the Open Arts Foundation, this is the first comprehensive book on the comparatively brief story of Bulgarian contemporary art. Spanning more than three decades in three hundred pages and with nearly four hundred reproductions, it's not even labeled "a history." There have been other publications covering certain segments or trends of this story, but until now there has never been a survey of the whole process, with works, artists, curators, groups, institutional profiles and their brief histories, evolving context, and so on.
My colleague quoted above is not in the book because he is indecently young. Hopefully, the generation of twenty-five-to-thirty-five-year-old artists in and from Bulgaria will not wait another thirty-five years to get the "New Testament," or Volume Two. I also hope they will have what my generation never could count on: decent and efficient public art institutions engaging with their practice, the public and private collections that every art scene needs for survival and continuity, as well as the springboard of national, pavilion-level representation at the Venice Biennale. That's just a small part of a long list of desires and complaints one would hear in Bulgarian art circles.
My generation of artists includes those of us who were both lucky and unlucky to "get" the fall of the Berlin Wall back in 1989 when we were in our thirties. All that happened afterward happened largely because we made it happen. We couldn't take anything for granted; and although that is an empowering experience, I would not wish it on any art scene. It's much better to have educated (and at least relatively clean) political and business elites, collectors, experts, dealers, sponsors, and, above all, intelligent art media and press.
To talk over the book and the context, I sat down with Vessela Nozharova in Sofia, Bulgaria.
—Luchezar Boyadjiev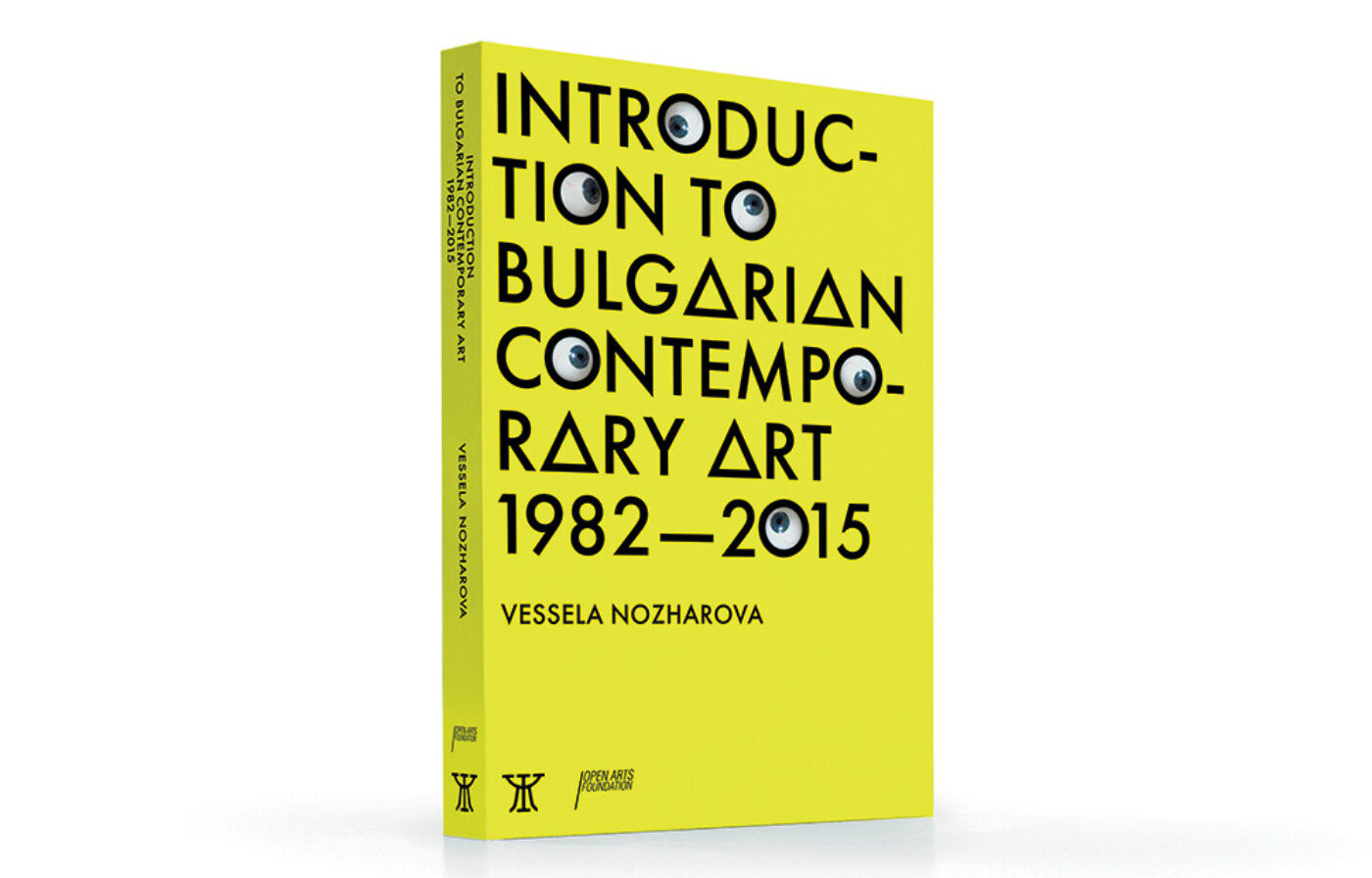 Luchezar BoyadjievWhy would anybody want to read a book on contemporary art in Bulgaria? Why would anybody want to learn more about the story of an art scene that is largely invisible apart from a handful of artists and curators working internationally, often based away from their home country?
Vessela Nozharova Bulgaria as a country and its art scene have a specific path that is different from the usual stories one hears in Eastern Europe. This is the story of an emerging art scene that started back in the early 1980s with a void. Because Bulgarians could legally communicate only with other communist countries, initially we had no terms available to define the emerging art practices or alternatives to the kind of art tolerated by the Bulgarian Communist Party (BCP), enforced by the General Secretary of the Central Committee of the BCP Todor Zhivkov's nearly thirty-six years of totalitarian rule. There were no trends to relate to regarding the international developments in visual arts and a spotty-at-best story of engagement with modernism prior to the so-called socialist revolution of 1944–48. While researching and writing the book I often talked to artists who had no idea they had actually been taking part in a performance, rather than a party, back in the 1980s. The book and the accompanying online archive feature a timeline of Bulgarian political and cultural events, which gives an overview of how things unfolded.
And yet from today's point of view it is clear that these initial shortcomings have actually produced the context. A very important underlying current in the book is that, though the artists were doing things in the 1980s, 1990s, 2000s, they have no parallel in Eastern Europe from the same time. The lack of defined and evaluated traditions, institutions, education, etc., lead eventually to the development of strong individual artistic statements, events, and artworks. Not bound by allegiance to trends or terminology, and yet dedicated to information and engagement with their immediate world in Bulgaria and elsewhere, the artists in this book believed in what I would call honesty—no matter how suspicious this word might sound in relation to contemporary art phenomena. They engaged with honest, rather than meditated or reflected, approaches. It was a generative isolation. One might say that in the Bulgarian art scene each artist thinks of herself or himself as an individual "ism." That is, of course, an overstatement, but not by such a large margin.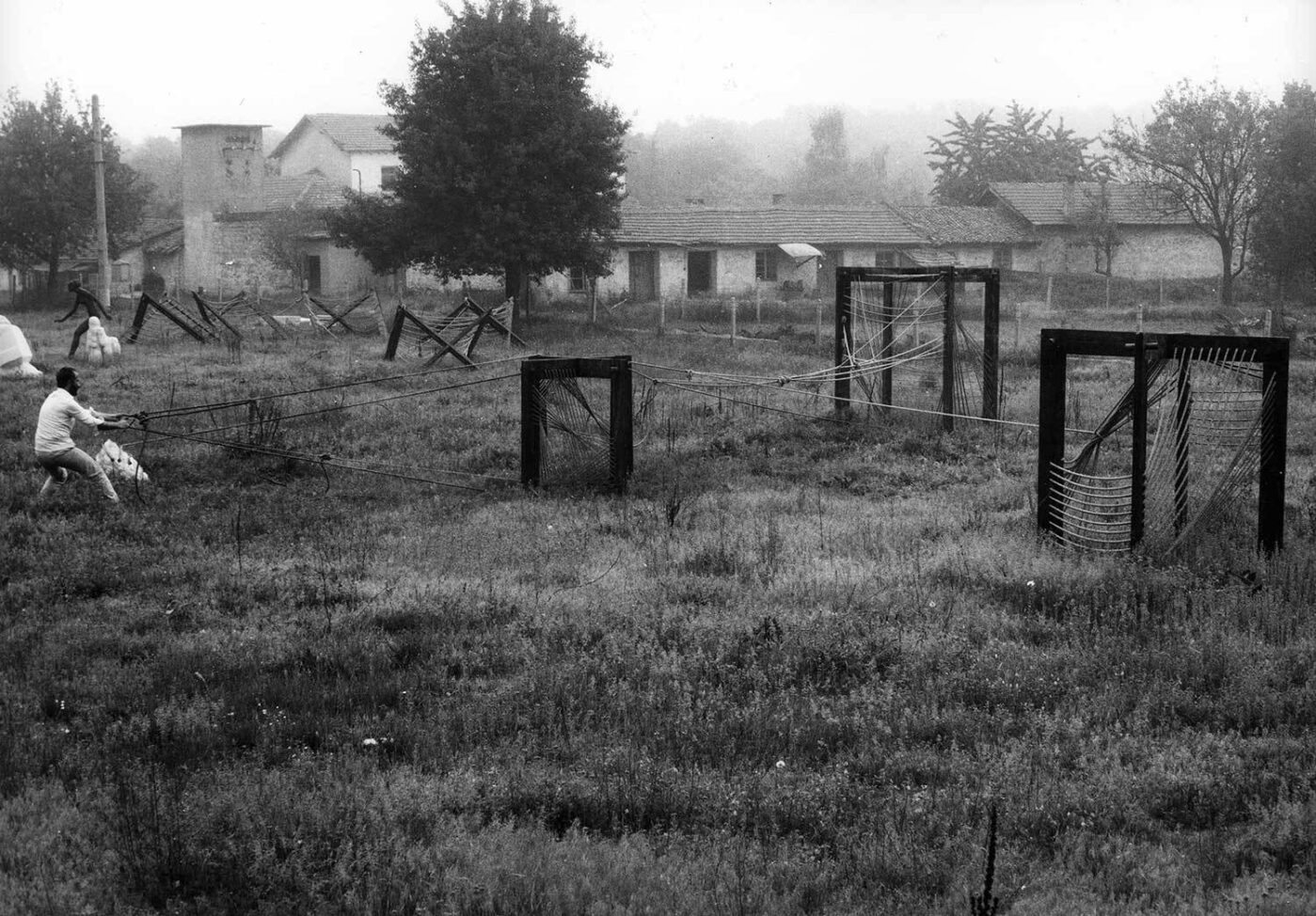 LBWhat would be the three things that you would want any reader of your book to take away after reading it? The book covers a story of over thirty years. What should the reader remember from each of these three decades of evolution? What is the nutshell, single word, or notion?
VNThe 1980s was a period that began with the Union of Bulgarian Artists and a state-supported art scene where, little by little, extreme boredom settled in. The life of a moderately privileged bohemian was cherished by the artists, and yet, after 1984–86, things started boiling up. Mikhail Gorbachev's perestroika in the former USSR had a lot to do with softening up the Bulgarian regime: it became easier for artists to self-organize, experiment, and come up with new ideas for art events. Soon there were grassroots experimentations going on in a second layer of artistic existence.
By the end of the decade, the same artists, critics, and eventually curators were often involved with the official events organized by the Union or the Ministry of Culture all over the country—events that provided the bread and butter through commissions and acquisitions, as well as in the alternative production of semi-official or spontaneous artistic events that were springing up all over by 1988–89. These were no doubt acts of rebellion marked by often chaotic energy and visual impact, new materials and approaches, along with a curious entanglement with the lives of the artists.
After the Berlin Wall fell, and throughout the 1990s, the art scene in Bulgaria and its main protagonists underwent a seismic transformation. The language and materials, the organization of artistic life, the flow and dissemination of information, and, above all, contact with the world at large were all radically different within two to three years. The decade was marked by a new responsibility and impact of art practices and by establishing a new kind of art that was gradually becoming more connected to global art structures. At the same time, around 1995–2005, a process of integration between the local and the global art scenes started. This is an ongoing process for a small scene that developed in varied ways, from participation in events to a diaspora. Now, if somebody wants to engage with young Bulgarian artists, she or he will have to travel not only to Sofia, Plovdiv, Veliko Tarnovo, and other cities within the country, but also to Vienna, Berlin, Paris, Brussels, Milan, London, etc.
The last decade or so is marked by pluralism and what we might call "normalization." A little of everything is emerging slowly but visibly: museum and private collecting, public funding and open calls for important commissions, and a strong scene of independent collectives and art NGOs that have always defined and represented the Bulgarian art scene much more than the official structures and institutions.
The catch phrases, in succession, are: boredom, rebellion, responsibility and impact, establishment and integration, pluralism and normalization, settling-in, diaspora, and anticipation for future change.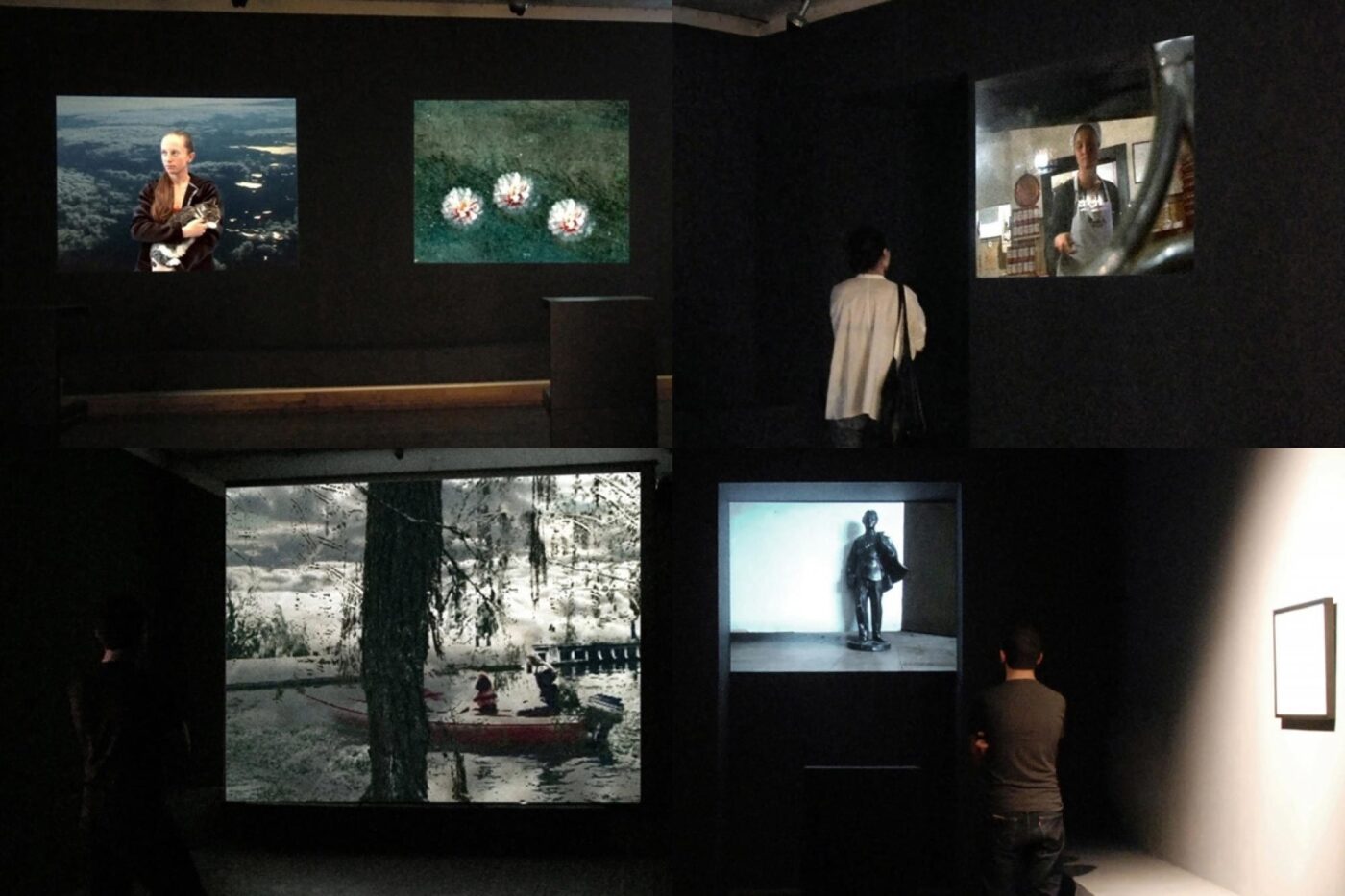 LB After this long process of research and writing—nearly eight years—what is the most notable change? What should a young artist in Bulgaria take away from this book?
VNEverything is out in the open now. There is the coordinated system of chronology, key works, events, and figures. The archive and context of the process is available to all on a much higher level of visibility and accessibility. Of course, not everything or everybody is included, and there are some unhappy people, which is normal. There is always room for additions, more depth, and interpretations. But the main thing is, and I take it as a compliment, that the younger artists and people see this book as a tool of learning and "becoming," as a kind of a textbook that not only prevents repetition but is also the basis of new things to come. That's the big change: the scene might be invisible from the outside, but in its own perception of itself it is no longer emerging; it has emerged.
LBWhat should international art museums look for in this book? How would they be convinced to start collecting Bulgarian art when we know that even now, though there is some museum-level collecting of contemporary art in the country, there is no collection of contemporary art on permanent display anywhere in Bulgaria? How do you convince the top global art museums to collect Bulgarian artworks and artists when our own institutions are not all that eager to commit?
VNThis is a very complex issue. It might also be seen through the prism of colonization and self-colonization in this artistic field, but not in the context of the historical use of such terms. For instance, if one tries to see the West and its museums as a force of "colonization"—acquiring items from an exotic culture while exploiting the under-developed local situation, low prices, and artists eager for exposure at any cost—then one should also acknowledge that sad relationship as the product of repeated disintegration of various empires, the last one being the USSR.
Contemporary art in the West has been considered valuable by museums and private collectors for generations. There is hardly any tradition of this sort in Bulgaria, where the very notion of "cultural appropriation" is nonexistent. I do not think this is an overstatement, though maybe it is a generalization. The point is that Bulgarian culture has an atypical relationship with historical colonization; it has not colonized nor has it been colonized (though it has been conquered and liberated over and over again). As such, Bulgaria is still new to appropriating and being appropriated. That is something that makes its art practices different, perhaps honest in the sense mentioned before, and certainly worthy of a comprehensive history.
An online database of the works discussed in Introduction to Bulgarian Contemporary Art 1982–2015 can be found at Open Arts Files. The book is available in English and Bulgarian on the Janet 45 website.
Luchezar Boyadjiev is based in Sofia, Bulgaria. Boyadjiev graduated from the National Art Academy in Sofia in 1980. His work is about private interpretations of public space and visuality of global cities; fostering involvement with audiences through breaking up the local/global; active/passive participant; and artist/audience divides. His media are installation, photography, drawing, text, video, and lectures.