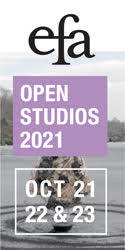 The title text from "Interjections," which is composed of 150 pages of texts dictated by Artaud to a secretary who visited him in his room at the asylum in Rodez in 1946. Interjections is the third section of a larger work, Suppots et Suppliciations, Editions Gallimard, 1978. Translation by Clayton Eshleman and A. James Arnold.
                        maloussi toumi                          
                        tapapouts hermafrot                          
                        emajouts pamafrot                          
                        toupi pissarot                          
                        rapajouts erkampfti
It's not the pulverization of language but the fortuitous
             atomization of the body by ignoramuses that
                        lokalu durgarane                          
                        lokarane alenin tapenim                         
                        anempfti                          
                        dur geluze                          
                        re geluze                          
                        re geluze                          
                        tagure                          
                        tigolure tsipi
No other mental orgy can explain the constitution of things,
there are no things, they have no constitution.
It's the farting of erotic gases from the place where it falls
             dead.
​Of the body by the body with the body from the body and right
             up to the body.
Life, the soul are only born later. They won't be born anymore.
             Between the body and the body there is nothing.
The body is made behind itself and not in front,
by cutting out the additions— … taste,
much less than the inert nothing,
which surpasses it by a hundred trains. 
And the holy intelligent beast of god said:
And I I am a good beast facing their entire body
                         of Antonin Artaud,
                         and not of man:                          
                         Antonin Artaud
who takes up just a small part of it, and who will go away,
and I will merely find it at the hour of his death without
             flowery language, under the pain that I pre-judged to him,
the means to re-emerge in place of his heart, and to eliminate
             man from it, while sniffing
like Yahweh in his Bible thunders
after having dicked, glottised,
luted, manicured and scummed. 
But I am the one who once again raised it as a problem—
—of the other that I never was.
—I get more of it than that,
                         from you,
says the being of the evil spirit, confronted with each of my efforts.
And in each one I feel myself effectively paralyzed
and the god parasite is upon me and follows me,
and follows me, wherever my life suppurated.
But the leekstaff without intellectual or psychic depth is
             inadequate,
it is a true leek and not psychic
and if it is that it is because it is made of my very own hand,

                         a body,
                         no mind,
                         no soul,
                         no heart,
                         no family,
                         no families of beings,
                         no legions,
                         no confraternities,
                         no participation,
                         no communion of saints,
                         no angels,
                         no beings,
                         no dialectics,
                         no logic,  
                         no syllogistic,   
                         no ontology,
                         no rule,
                         no regulation,
                         no law,     
                         no universe,  
                         no conception,
                         no notion,    
                         no affects,
                         no tongue,
                         no uvula,
                         no glottis,
​                         no glands,
                         no thyroid gland,
                         no organs,
                         no nerves,
                         no veins,  
                         no bones,   
                         no slime,     
                         no brain,      
                         no marrow,
                         no sexuality,
                         no christ,
                         no cross,
                         no tomb,
                         no resurrection,
                         no death,
                         no unconscious,
                         no subconscious,
                         no sleep,
                         no dreams,
                         no races,
                         no gender
                         male or female,
                         no faculties,
                         no principles,
                         no attributes,
                         no acts,
                         no facts.
                         No future,
                         no infinite,
                         no eternity,
                         no problem,
                         no question,
                         no solution,
                         no cosmos,
                         no genesis,
                         no beliefs,
                         no faith,
                         no idea,
                         no unity,
                         No anarchy,
                         no bourgeoisie,
                         no parties,
                         no classes,  
                         no revolution,
                         no communism,  

                         Revolution,   
                         anarchy,        
                         night,
​                         logomachia,
                         lo tetenor du
                         bezu bubela
                         orbubela
                         topeltra

                         no analysis,
                         no synthesis,
                         no inside,  
                         no reservations,
                         no exudation,
                         no perspiring,
                         no inspire,
                         no underspire,
                         no zone,
                         no radiation,
                         no physiology,
                         no classes,
                         no class struggle,

                         Revolution,

                         no organism,
                         no psychology,
everything come from the immediate organic command of each
             flashing instant, from the most banal exterior, the flattest,
the silliest, the most artless,

                         no discernment,
                         no rank,
                         no class,
                         no society,
                         no quality,
                         no virtue,
                         no vice,
                         no honor,
                         no sin.

                         No value,
                         no love,
                         no hate,
                         no feelings,

                         OUT OF THE BODY,

                         no fear,
                         no impressions,

                         OUT OF THE BODY,

                         and blows,
                         blows,
                         blows, blows, blows,
                         and it:

                         IT OOZED,

                         the wall
                         of
                         cruelty,
                         and of pain.

I shall always remember my life on earth, and that one must
not confine oneself to what is compact and opaque about
a fortuitously assembled multiplicity.

                         No detachment,
                         no attachment.

                         No world,
                         no creation.

                         I, Antonin Artaud,
                         man of the earth,
                         it's up to me
                         to decide
                         now
                         about the fallow
                         and
                         about the slaces,
                         about the slash
                         of blood cremated iron,
                         that my body
                         in the future
                         will be.

And striking the being that is on me
to choose, I say, my body now,
skinning its red mass with my fingers
whittled by all the pimps,
the pimpostors of plaque magic
that tap me finger by finger,

race of cunts that I revoked,

from the brayed base of the crown
that they wore on their aqueous beard
because they go for water,
and it's from where rain came, from spittle,
from the first rat god spittle.

Tonight Wednesday November 20th 1946, ten thousand snakes whose
             venom I summoned leapt into the air across the entire earth.
Then, their body plaques cured me.

he suppliants of Eschylus are on the bed.

Friday November 22nd at ten o'clock before
                          midnight
the arrant imbeciles

                          e daiskinorpa
                          decondo
                          daiskinorpa
                          ramadido
returned
when, physically, I was at the end of my rope,
and said: inanely they said,

before the tenebrous
on—sunk
of the shade,
shade of the capital
pole,

whereas I had annihilated shade by shade
                          the very idea of the absolute,
and she
                          repulsed,
                          herself,
it was she that I repulsed:
"And we're taking it away from you,
​and you don't have it anymore,
there, at the forepeak
                          of the frontal,
and we are reabsorbing it,

not on your cranial
                          BONE,
but in empty internal space,
in the space of internal emptiness,
and the absolute is value,

and if you no longer believe in value,

it's because you no longer believe in it,
and you're dead;

and there never was anything but value,

and that was the value principle
and value was always a principle,
and in principle,

and there will always be an "in principle,"
even if you have never believed in it,

and we ourselves no longer believe in it,

because much better than you,
                          and in you,
we have
                          forever,
                          more than you,

skinned,
flayed,
gutted,
drained,
delabyrinthed
your intelligence;

and if we no longer accuse the "in principle,"
if,
pushing us to the wall, you force us,
us too, to discover the fact,

then we isolate and let fall the sporade,
then we discover we too the sporade,
                         the spore,

that ineffable seed of non-ego
that is self, the self, as king!

do you hear, Antonin Artaud,
it is king,
it ti itself,
it is itself,
TI KING ITSELF,
ti is itself
and not you;

and we are,
of this itself,
much closer to it, than you,
having studied, in you,
it in itself,

WHEN YOU DENIED EVERYTHING THAT IS NOT YOU.

Now, what do you yourself say,
yes, you,
                         ARTAUD,
what do you, you say?
you, about all that?"

                         ME?
ME, I say that the pounding of the gism is much closer to it,
                         ID,
than you entirely,
yes, inept being,
yes, my riffraff,

yes, RISSRATH,
yes NORISS.

Whoever chews does not know that he is not alone in chewing
and how many larv
                         OGENES,

I mean
                         heter-ogenes
stick to each other
like magnets for fishing out food
from between his teeth;

and yet it is a fact that other people than ourselves chew
             in our own mouths,
and sample there,
at leisure,
yes, more leisurely than we ourselves,
the holy gist (oligist) of our food.

Whoever sleeps does not know that he is not alone asleep and
             that other bones than his own decompose his skeleton for him
             and rotate in his sleep;

grinding, gnashing, reclining, niching, grating their lather in
             his sleep;

whoever is born does not believe he alone is born,
for he sees how many other moistures,
how many other verdures,
how many other sweats,
how many other stupors,
how many other terrors,
how many other horrors,
how many other humours,
how many other dol-ors
than his
try to gain
on his gangrene,
to make for themselves
on this occasion,
                         a body,

To be born is to abandon a deadman.

And one no longer sees very clearly into it,
                         on the outside,
                         in the middle
of so many deadmen who restrain and call you,
who were you,
who were not you;

and that is where one bumps into this bunch
of dishonest instultifiers of the body,
THESE
CEREBRAL
INSTULTIONAIRES,
ADOPTERATORS
of matter,
of the consciousness of my body,
which stayed alive only by fully turning,
                         by reversing,
                         by disguising,
                         by dispoiling,
                         by turning on
                         me.

                         Letter without letter,
                         word without word,

those who have not gotten ahead by being alive on their own,
but only by the doubt they could inspire in us,
                         OMITTED, plotted,
                         and insinuated,

unsticking us from ourselves in order to force us to transmit,
             beyond all that omitted from being,
what would dare their reality.

A vital seed good for poisoning and which knew how to profit
             by a foetal omission, by a kind of hardened forgetfulness,
             in order to slip its animosity in.
                         rio me kela
                         ryor e me kri
                         de la da
                         yor me ke la da
                         or da ka la la

Facing all this what is left of the old Artaud?
                         Some notes.

Notes of the sump man, who rises without sun,
beyond the rounded vault;

rung by rung up the ladder of time,
gangrened by this withered whore
called eternity.

Here they are, filtered by a certain past.


There will always be fakers alongside the initiates, said I in
             Heliogable.

I say now:
there has never been anything but fakers and never a single
             true initiate since the world has been the world.
And for a very simple reason, because the occult never existed.
               For the world never was a world because there has always been
        alongside the world to be made, alongside the suffering body of the
  world marching toward its own inner maturity, the undedungable cattle
     of abyss profiteers, or the inexhaustible race of non-selves, beings who
never wanted to have self or being, but who always relied on god knows
what unconditional principle of things to supply their wherewithall to exist
who never wanted to see themselves being other than intermingled
        with this principle
who wanted to be this principle itself in the process of mani-
        festing itself
and who never wanted to see that they were only its powdery larvae,
the scarlet fever of collapse
These are the decomposed pustulas of being who wrote the Vedas,
        the Puranas, the Revelation of John, and The Book of the Dead,
who invented death
and made up of whole cloth the ritual of its wanderings and
        pestilences that they later consigned to that compendium of
        all the lies called the Bardo-Todol.
It's because at the beginning of anything whatsoever there is no
        being
but a kind of repulsive individuality that is never this or that
        and has refused to enter into this or that.
And the being that can want to be a being
was never other than its enemy nothingness,
always placed by it in a state of annihilation.

Now the black repulsive individual never lets a being escape,
because he is not and lays no claim to being,
and from where and from what would being escape.
But perhaps in its (erosive fever)
in this void of
                         nya, nya
in this unrestrained eruption of itself,
in this repulsive suffocation of me,
a being believed itself to be there,
when,
itself,
it did not believe it.

And that is the unatonable battle that has taken place since

between the frenzied individual and beings.

And which will soon break into the suture of its last strangulation.  
Originally published in
Daniel Schmid by Gary Indiana, Robin Winters, Lizzie Borden, Jorg Immendorf, Harry Kipper & Roger Herman, art by Carl Apfelschnitt, Kiki Smith, and more.