Institutional Collusion: Merlin Carpenter and Cologne's "Non-Productive Attitude" by David Everitt Howe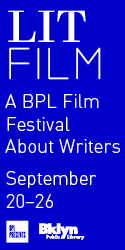 It's very tricky, if not kind of futile, to criticize the work of Merlin Carpenter; he does it for you before you've even had the chance, calling his art "crap political work." So even if it is total bullshit—like his recent show of paintings, Hands Against Hands, at Reena Spaulings Fine Art was—bullshit is entirely the point. The work begs to be judged by different standards: How successfully was it bullshit? Was it bullshit done well? Did Painting weep at how thoroughly its historical tropes of skill, representation, and opticality were casually dismissed, devil may care?
The ironic thing is that the paintings in Hands Against Hands are executed rather well, and are easy on the eyes to boot. Each canvas features two layers of oil, aluminum paint, and polyurethane varnish. One layer apes a photograph by Carpenter's friend Josephine Pryde, which features people holding gadgets with touch-sensitive surfaces such as smartphones, tablets, and lamps. The other layer is Carpenter's intuitive response to Pryde's image—often scrawled over or under it—which takes the form of scribbly, cartoonlike hands and washes of color. "The existence of capital is his existence, his life; as it determines the tenor of his life in a manner indifferent to him"(2015) features two crudely drawn interlocked hands at its center, surrounded by black squiggly lines, with a burst of blue marks in the middle. In "House-rent stands in inverse proportion to industrial poverty" (2015), a pouty pair of emoji-like red lips float above a clutch of bastardized Pryde hands, filled in with uneven shades of washy color. They are lovely messes, and I love that about them.
If the paintings' titles sound Marxist, it's because they are Marx's words, as quoted from his Economic and Philosophic Manuscripts of 1844. On the cloyingly cheeky checklist-cum-pricelist, they're listed before the price for each painting, which is $40,000, set in bold. Marx and exchange value brusquely paired, the philosopher is juxtaposed with his greatest nightmare, the capitalist commodity, spelling out the ultimate inefficacy of Marx's teachings. It's too heavy-handed a contrast—and so cynical, even Peter Sloterdijk might recoil at how nihilistically his "cynical reason" has been used. While Sloterdijk's cynic might exhibit an "enlightened false consciousness" to deal with the powerlessness one faces in the current socioeconomic order, there's still a sliver of critical distance to cling to. Here, there's a pretense of criticality that's actually a ruse; almost totally foreclosed, this distance is suffocated as if in real time. Utterly defeated, we might as well take a tip from Sylvia Plath and call it a day.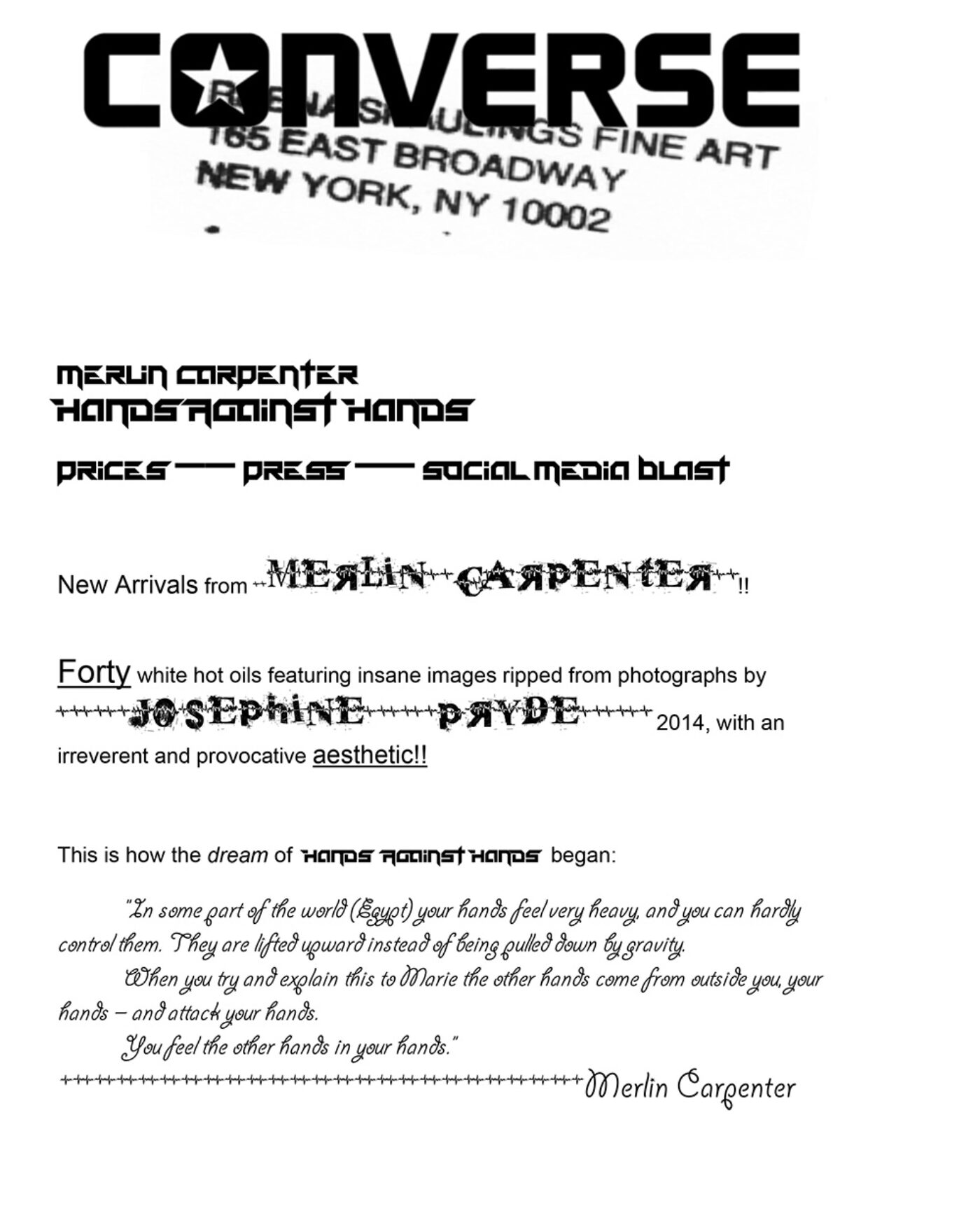 In the press release, Carpenter refers to Reena Spaulings as a "sickkkk" shop of "white hot oils" in an "irreverent and provocative aesthetic," all in an '80s-computer Tron-like typeface. Slapping a massive Converse logo over the gallery's letterhead, Carpenter states the all-too-obvious—the ultimate subsumption of art into the market—as if this were breaking news. It's not. It's New York in 2016, not Cologne in the 1990s, when capitalism was reaching its late-stage status and global megabrands were beginning to commodify underground movements and youth culture. During this time in Cologne, Carpenter was assisting provocateur Martin Kippenberger and collaborating with a wide-ranging group of like-minded peers who were actively questioning their roles as producers, often by opting out—or at least giving lip service to the idea.
This "non-productive attitude," as artist Josef Strau puts it in a catalogue essay for Make Your Own Life: Artists In and Out of Cologne, wasn't necessarily a refusal of making objects so much as a commitment to making objects that reflected the context of their production, and specifically, their producer and his or her social makeup—institutional or otherwise. Cults of personality were thus part and parcel of the work, with Kippenberger being the iconic example; he was a hard partier and prolific worker, though his art, for example his "bad paintings," thumbed its nose at conventions of good taste and painterly skill. Joined by a sprawling group including Carpenter, Jutta Koether, Albert Oehlen, Cosima von Bonin, and Michael Krebber, his practice was reflective of the Cologne ideology at large, which exhibited a general "lack of interest in the procedures of production, with more emphasis on positioning oneself as an artist within the social fabric," as Strau notes.
Curated by Bennett Simpson for the ICA Philadelphia, Make Your Own Life, a sweeping 2006 exhibition of the Cologne art scene, featured Kippenberger as a looming figure. Andrea Fraser's Kunst muss hängen (Art Must Hang, 2001) shows her reciting, verbatim, an embarrassing, drunken post-opening speech made by Kippenberger. His own contribution to the exhibition was a bunch of small hotel receipts as a work titled Input Output (1986–92)—a personal apartment or studio floor plan he had inhabited over the years was loosely drawn on each. Quick and easy to make, they were one example of how artists in Cologne "confronted and transformed the forms of identification and instrumentalization that make so much contemporary art a smooth operation of consumable goods," as Simpson wrote in his essay for the catalogue. The publication does a lot to parse through the have-your-cake-and-eat-it-too dialectic of being both producer and non-producer at once, or of "having success with objects by refusing objects," as critic Diedrich Diederichsen also notes in the catalogue, "by producing all these other types of art values which come from the social, from the heavy atmosphere of self-invention and life-style." Carpenter plays into this self-styling rather literally. For Make Your Own Life (2006), he went shopping with his $4,000 exhibition budget, leaving his shopping bags and receipts in the gallery and wearing the Yves Saint Laurent he'd just bought to the opening—a cool move, considering my "opening garb" is J.Crew, the McDonald's of style.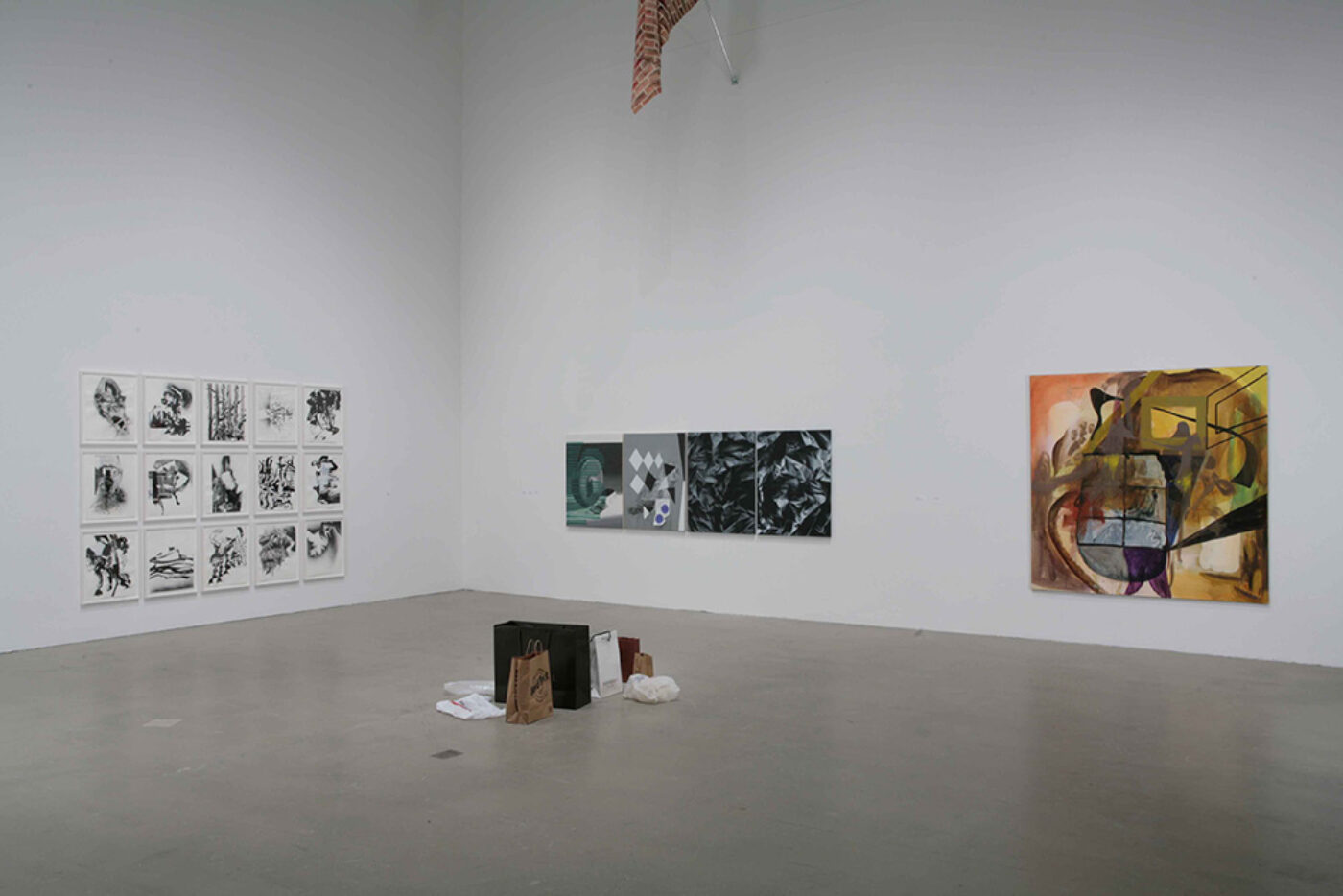 Yet there's something rather unsavory about all this, as if this Cologne moment augured the total slippage of 1970s institutional critique—which bit the hand that fed it, and sometimes suffered the consequences (Hans Haacke and Daniel Buren's Guggenheim controversies, for example)—into a kind of 1990s/early 2000s institutional collusion, which pretended to do the same but ultimately profited from the effort. In One Place after Another, Miwon Kwon speaks about this in the context of artists like Fred Wilson, who were being invited by museums to critique their permanent collections. Though we could certainly throw in someone like Fraser too (Museum Highlights [1989], Welcome to the Wadsworth [1991]), or numerous other examples of artists who became ciphers for museums keen on gaining critical currency and legitimation through the artist. For Kwon, this sort of commissioned criticism, so quickly cannibalized, becomes watered down. Ironically, she quotes an essay originally published in Flash Art by Isabelle Graw, an affiliate of the Cologne art scene, to back her up. Graw notes that "subversion in the service of one's own convictions finds easy transition into subversion for hire; 'criticism turns into spectacle.'" In sum, this is all done under the institution's terms, and not the other way around. These Cologne artists, and specifically Carpenter, seem to be pushing this collusion to its limits while still clinging to a kind of outsider, rebel identity.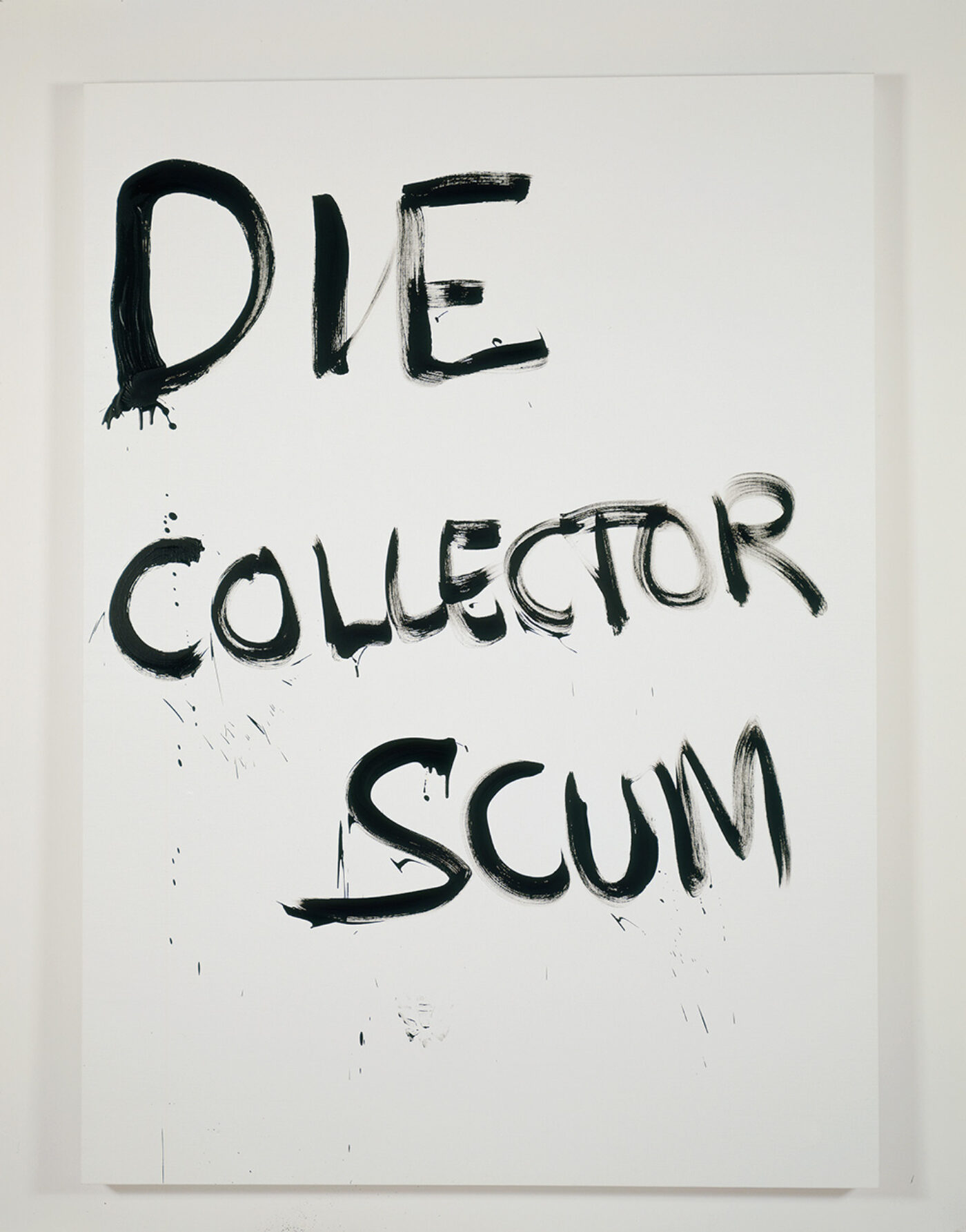 One need only look at Carpenter's other Reena Spaulings outings for a ready example of how he mocks the commercial gallery system with its tacit approval. For A Roaring Rampage of Revenge, mounted in 2005, he enlisted the gallery directors themselves to paint footage of 9/11 onto canvases, over which he painted gallery press clippings, thus conflating the gallery publicity apparatus with terrorism and global politics. Visitors could flip through the paintings as if browsing LPs at a record store. For The Opening in 2007, meanwhile, an elaborate opening reception was planned, complete with candles, a piano player, and flowers (I was in attendance). After a few hours, Carpenter showed up without fanfare, and within minutes sloppily defaced his own pristine white canvases with the phrases "DIE COLLECTOR SCUM," "I LIKE CHRIS WOOL," and "Relax It's only a Crap Reena Spaulings Show"—as if a gag insulting both the gallery and its collectors would hold any water; after all, the transgressive getting was so good. If anything, this "flippant punk posturing"—as Martha Schwendener wrote in a New York Times review, hitting it on the head—critiques the production, circulation, and exchange of an art object as if Carpenter was opposed to it, when in reality it's the other way around. We don't, or rather, I don't, fault Jeff Koons—to give an obvious example—for his work's commercialism. That would be missing the point, because it is commercial, and he's the first to say so. It's when anti-market posturing is so of-the-market that the gambit gets tired, especially when it's done in such reductive terms. These issues are too complex for simplistic pranks.
David Everitt Howe is BOMB Daily's art editor.
Originally published in
Featuring interviews with Lawrence Paul Yuxweluptun, Wadada Leo Smith, Dmitry Krymov, Patricia Treib, Lee Clay Johnson, Jesse Ball, Catherine Lacey, Jason Simon, and Vince Staples.