Inner Views, Zwelethu Mthethwa, Studio Museum in Harlem by Patricia Spears Jones
An exhibition of photographs from three series, exploring absence, decomposition and dislocation. Shot in Cape Town and New Orleans, subjects vary from migrants in their intimate spaces, empty beds, and ruined houses.

Discover MFA Programs in Art and Writing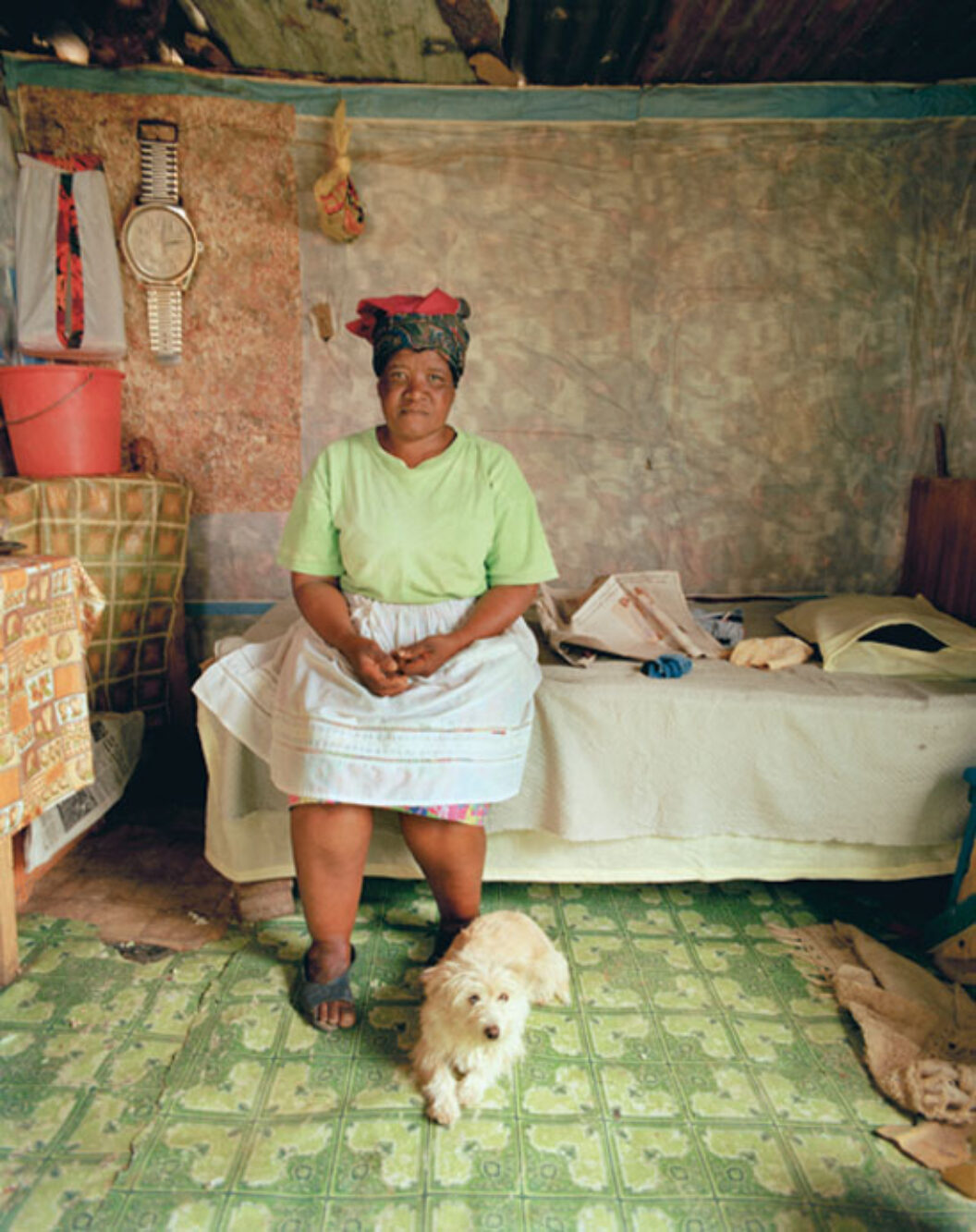 It is with great joy that I report on Inner Views, an exhibition of works from three photographic series by the brilliant South African photographer Zwelethu Mthethwa. Naomi Beckwith has carefully curated "Interiors," "Empty Beds," and "Common Ground." For "Interiors," the most sustained series in the exhibition, Mthethwa set out to photograph the migrant communities that sprang up outside Cape Town, South Africa, during the late 1990s. He was grappling with the question of how to document these migrants without falling into the more typical—and, for some, stereotypical—perspectives found in conventional images such as the black-and-white WPA pictures conveying historicity and authenticity.
Color was the answer. Mthethwa's large-scale yet extremely intimate portraits counter the usual earnest pictures and typical narratives because they grow out of a powerful collaboration between him and his subjects. These pictures are made in small, intimate spaces—a bedroom, a kitchen, a makeshift world. As he said in an interview with Bongi Dhlomo in 1999, "I do not believe that poverty is equal to degradation. For me, color restores people's dignity."
What grabs me about these very large, intensely colorful pictures is palpable absence. In a work from "Interiors," a suit jacket and tie hanging in the pregnant woman's bedroom signal an absent husband. That absence is echoed in the "Empty Beds" series of much smaller prints that explore shadow and light, and display a more muted palate. Who shared or left these beds is anyone's guess, yet, again, the material world is barebones, makeshift, the beds barely made.
These dislocations and absences are also present in "Common Ground," the final series, shot in post-Katrina New Orleans. In New Orleans decomposition has always been as inexorable as construction—the tropics love to eat away at foundations, lattices, paint on the wall. Mthethwa seems to have found that point in his photographs where the connection between dislocation and decay marry. Only the walls remain, and they are falling apart.
Over the past 20 years, artists from the African continent have begun to participate in and influence global trends in contemporary art. Zwelethu Mthethwa is one of the commanding figures in this amazing group. The Studio Museum, with the assistance of the Jack Shainman Gallery, has given us a great opportunity to see this man working at the top of his game.
Inner Views is up at the Studio Museum in Harlem through October 24th, 2010.
Patricia Spears Jones is a widely published African American poet. Her new collection, Painkiller, is forthcoming from Tia Chucha Press in the fall of 2010. She is a contributing editor of BOMB.
Originally published in
Featuring interviews with Charline Von Heyl, Fred Tomaselli, Mika Rottenberg, Thomas Hirschhorn, Adam Phillips, Charlie Smith, David Toop, and Jan Lauwers.