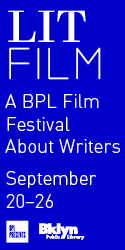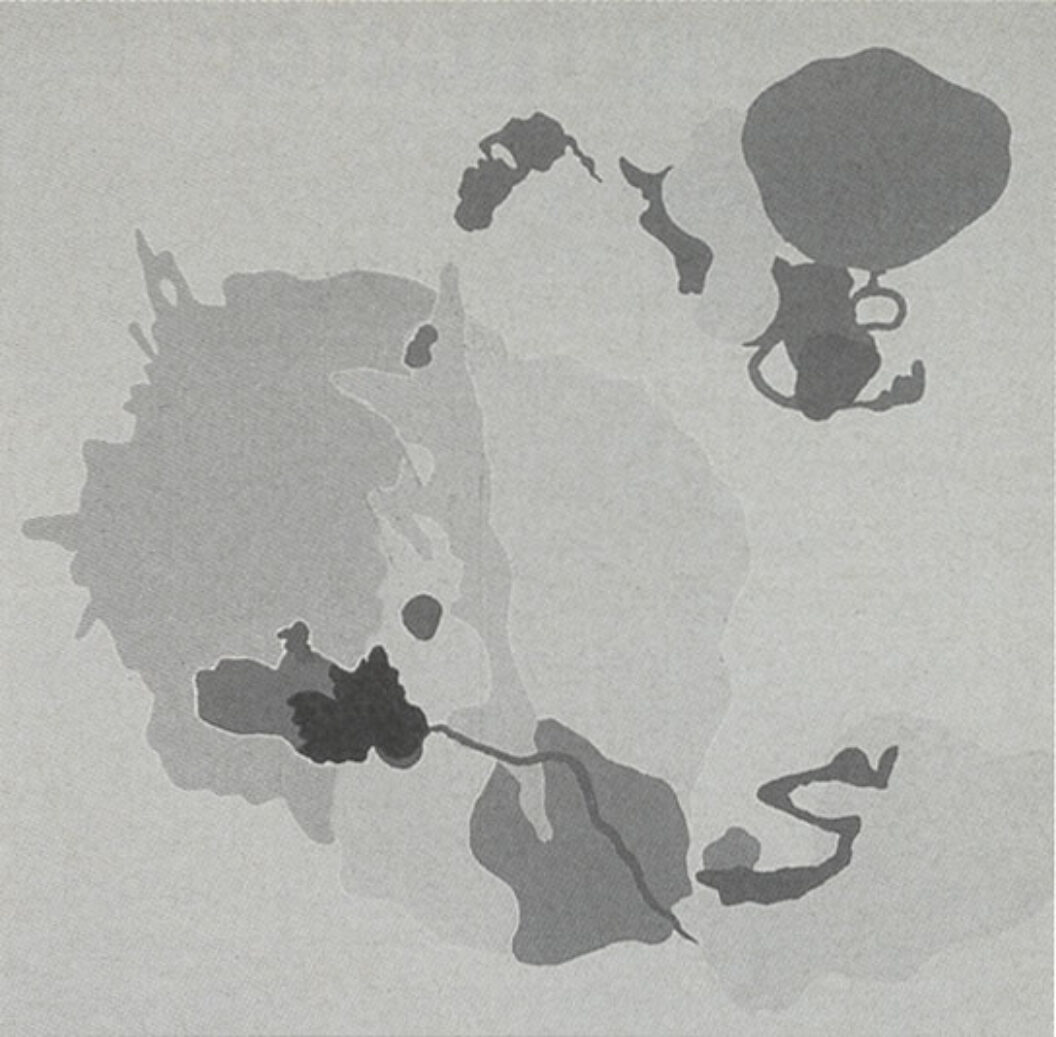 Sometimes it's fun to listen to the sounds abstract paintings make in your imagination. Titled onomatopoetically, Ingrid Calame's snappy abstractions prompt such frivolous activities. Like the emphatic, monosyllabic words that occasionally interrupt comics and cartoons by completely filling their frames with linguistic equivalents for the sounds of punches, collisions, and explosions, Calame's titles refer to dramatic actions that take place nearby. On a first reading, it's easy to imagine that "FWEP," "zap-GLUNK!," "Phooshpush…," "BONK! smoor-orn WAA…," "Lup Bup zhir—POW!," and "BINKALINKALONK!: WAA spolp-ar" describe the sounds paint makes when it hits a smooth surface with a lot of velocity. The noxious, unmodulated colors of these super-flat enamels drive this reading home: each two-foot-square image resembles a cross between the bug-splattered windshield of a vehicle just back from a fantastic land filled with vibrant (if dim-witted) life-forms, and the interior of one of those hardware store devices that stir gallon cans of paint by throwing mechanized epileptic fits. If you keep reading Calame's titles, sounding them out by wrapping your mouth around each letter, you'll soon notice that some of the sounds they articulate aren't made by paint but are often involuntarily emitted by bodies when we experience such states as gratification ("mm-prr"), repulsion ("PEUX!"), relief ("WEUW"), awe ("ooooo… "), and delight ("HEE!"), as well as when we see irresistibly outrageous sights ("OOO la la OOMPA!!!"). Throwing ordinary language for a loop, Calame's art playfully demonstrates that when the pleasures of painting are at stake, it makes sense to give nonsense its due.
Originally published in
Featuring interviews with Tim Roth, Amy Hempel, Emmylou Harris, Matthew Ritchie, Wallace Shawn, Christian Wolff, Gilles Peress, Kendall Thomas, and George Walker.