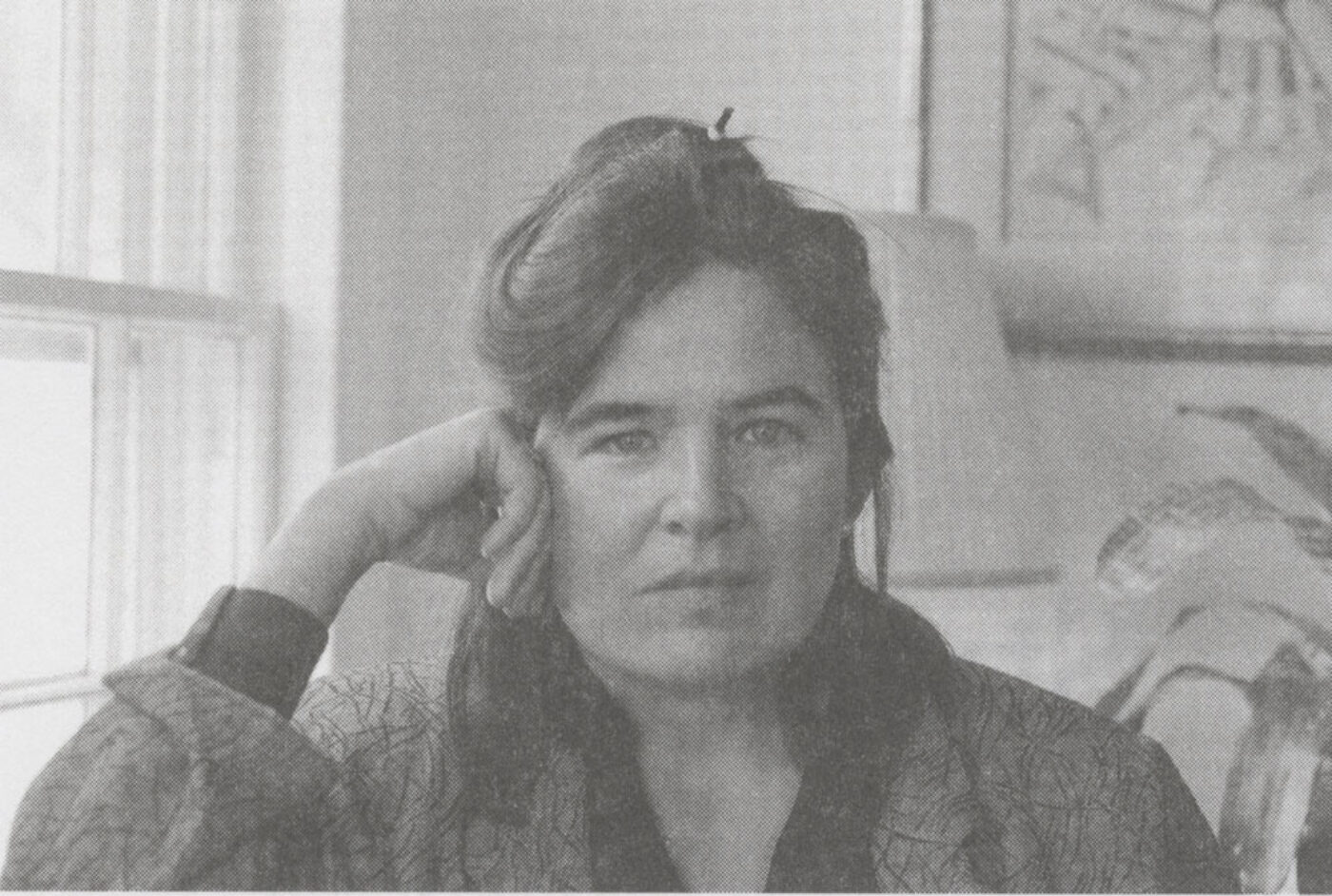 Portrait
When I sat down, my hands felt impossible. Just fold them,
she said, looking, pressing the button, shifting the angle,
pressing again. The portrait is black and white, the settee
blue and orange, behind me a corner of my grandmother's
self-portrait. I thought I looked old, but, gesturing as if
smoothing a tablecloth, she said, Your face has an asymmetry
I like. We met at the house of a dancer, they were all friends,
so I was quiet, near her husband at the round table. It was June,
and how do I remember this? We had London broil, cooled
to room temperature. When I noticed raspberry on my shirt,
she and her husband were telling a story—Cambodia, escaping
to Laos as the Vietnamese advanced, she had photographed
Angkor Wat, the daughter a child, airport closed, crossing
borders in the rain forest. I watched her, long fingers moving
in failing light, framing the air with stretched hands. Might she
photograph me? She arrived in the morning. From my open door,
watching her leap from the car, flimsy red camera bag, jeans, shirt
rolled to the forearm, the quick suggestion I sit, fingers
adjusting the lens, her icon face in March light. You'll see
sorrow in my eyes in the one she chose. In the dining room,
she asked me to stand against the wall, camera sliding
across her face. Was I working? Was I happy? As if to work
was to be happy. In Paris, she photographed Cocteau, Picasso;
in Russia, Nadezhda Mandelstam, in New York, elsewhere,
so many my portrait traveled with, hair messily piled, broken
hair stick, eyes sorrowful, to Barcelona, Vienna, Paris …
Night after night, they invited me to supper. We thought
you seemed a little lost. I gave her precise gifts, and she,
scorning the purchased, gave things she had—the string of
Egyptian beads, a sea-blue scarab, a silver hand, the mandala
on rice paper. Last Christmas Eve, pale scarf already wrapping
her head, I opened her presents, the book about saints, a walnut
carved with tiny faces of the Buddha. I waited to open
the flat box, leaning close to keep her warm, almost reluctantly
lifting the lid, my younger eyes shocking my present ones
to tears. It's how you looked then. Then? When had that March day
ceased to be part of now? Through the Christmas supper she had been
too weak to cook, we sat, dancer, daughter, husband, beloveds,
as if by humbly enacting this night, we might forestall what was,
have back that summer I was lost and they found me, equinox
sky bright, the three of us cavorting, wide lawn blackening
at the edge of the entire earth, dark falling like a spangled veil.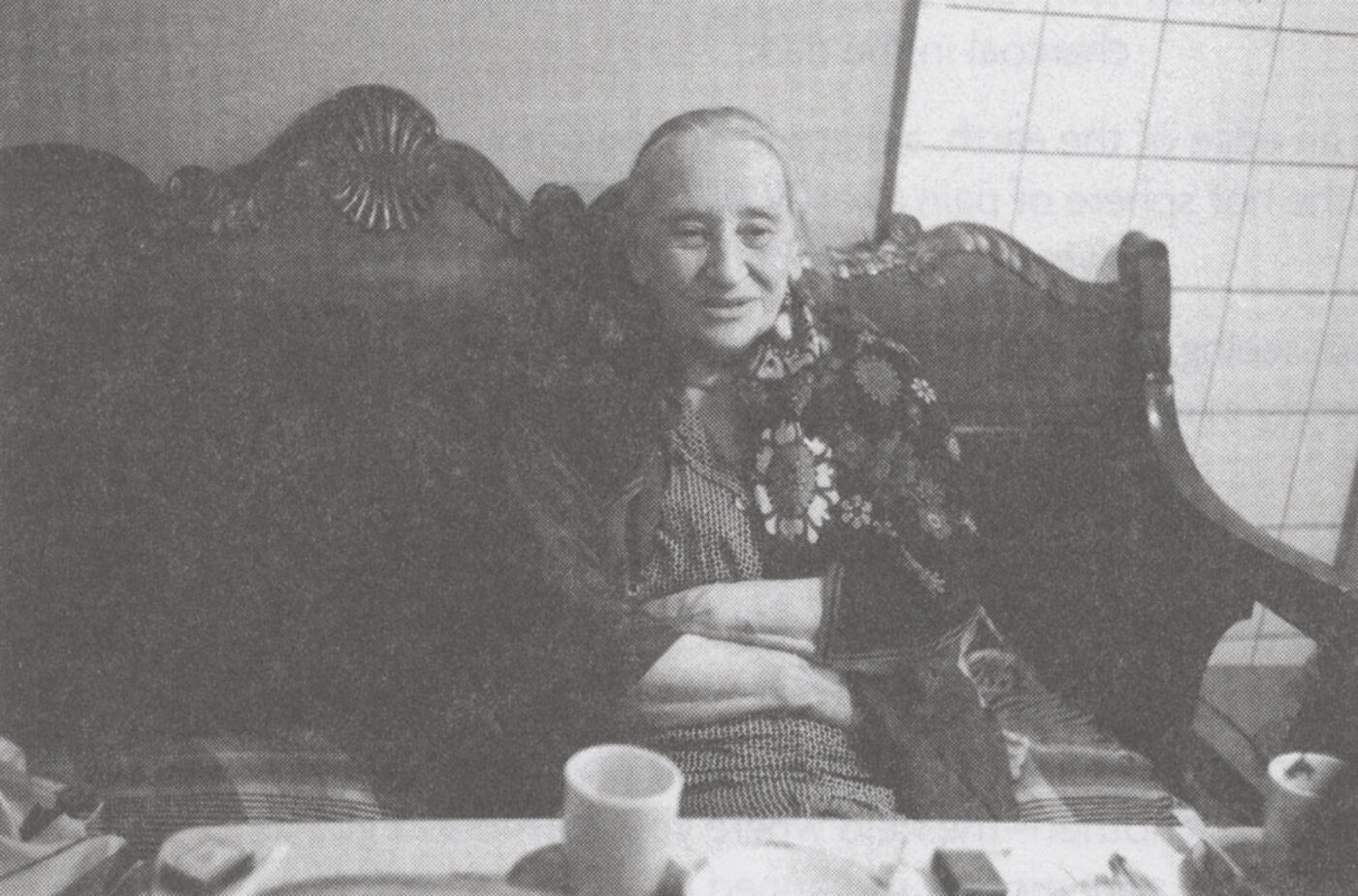 Some Notes about Inge Morath
From kitchen to garden, to New York, Paris, Vienna, up the Danube, on pilgrimage in Spain, to Kansas or China, always carrying the Leica, returning, telephoning: "I am (or we are) back. You must come soon, darling, while it is all still fresh." And while moving, camera at hip or eye, she's understanding you, whatever language you speak. She speaks German, French, English, Spanish, Italian, Romanian, Russian, and Chinese. When I beg her to write an autobiography, a mournful, almost desperate look crosses her face. "Different parts of my life have happened in so many different languages! How would I choose!?"
I met Inge Morath, her husband Arthur Miller, and their daughter Rebecca Miller, when I moved to Connecticut in 1984. Our friendship, as women and artists, brought closer the catastrophes of the 20th century with which her life had made her intimate. Born in Graz, Austria, in 1923, educated in Berlin and Bucharest, she was drafted in 1944 to work at a munitions factory in Berlin. In the chaos of the Russian advance in April 1945, she escaped, making her way on foot to Salzburg where she was reunited with her parents. After the war she worked as a photojournalist, becoming in 1955 the first woman to join Magnum. Based in Paris, often working with her friend Henri Cartier-Bresson, she photographed extensively in Europe, North Africa, and the Middle East. After her marriage to Miller in 1962, whom she met photographing the shooting of The Misfits, she lived in Connecticut, pursuing assignments and independent projects.
Inge Morath received the Gold Medal of the National Arts Club, the Austrian State Prize for Photography, and the Gold Medal of Honor of the City of Vienna. Her photographs are collected in more than 30 volumes, including Inge Morath: Life as a Photographer (Kehayoff Books, 1999). The landscape reproduced here is the border between Slovenia and Styria; the portrait, taken in 1985, is published in Portraits (Aperture, 1986) and the photograph on pilgrimage in Camino de Santiago (Universidad de Santiago de Compostela, 1998).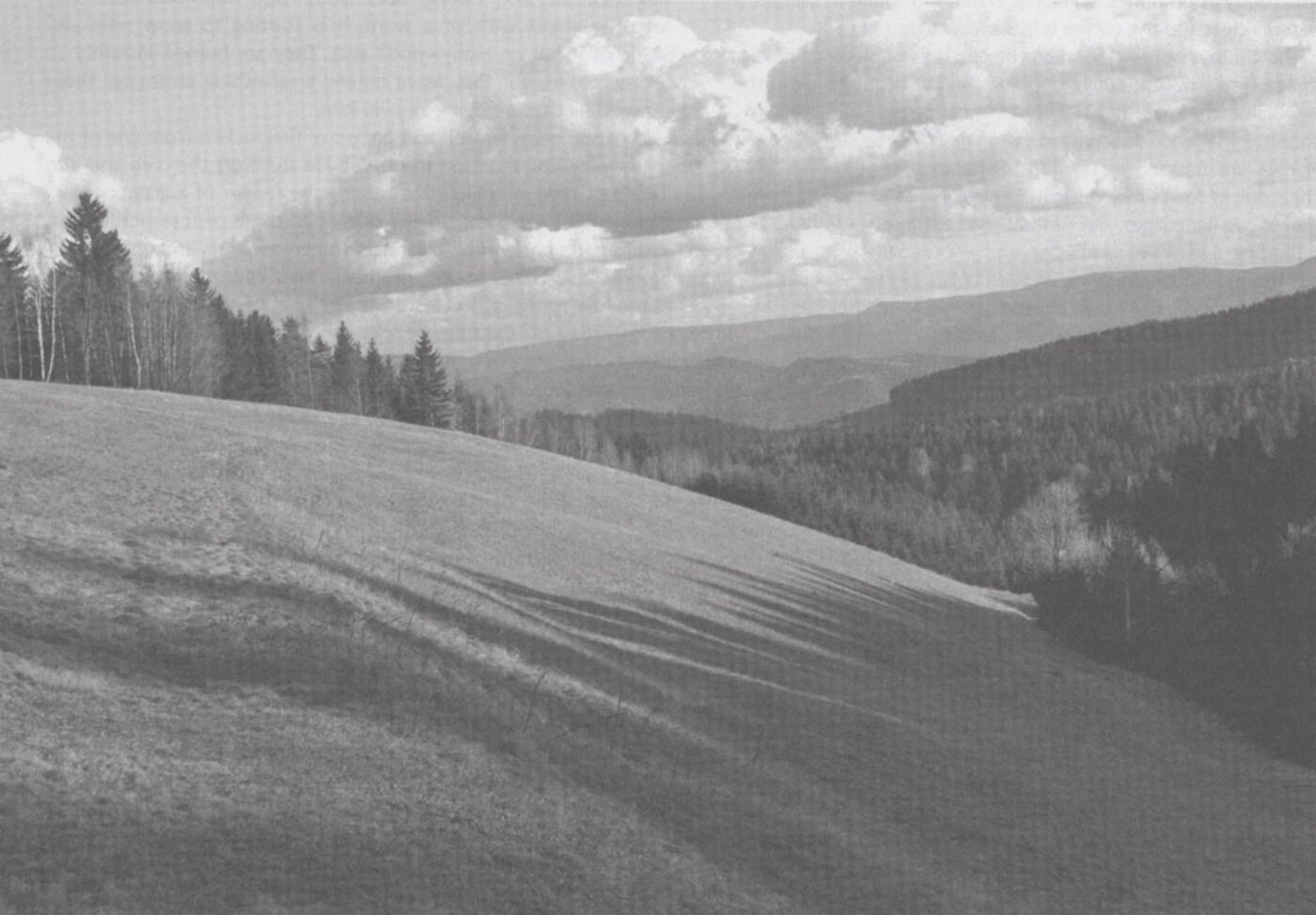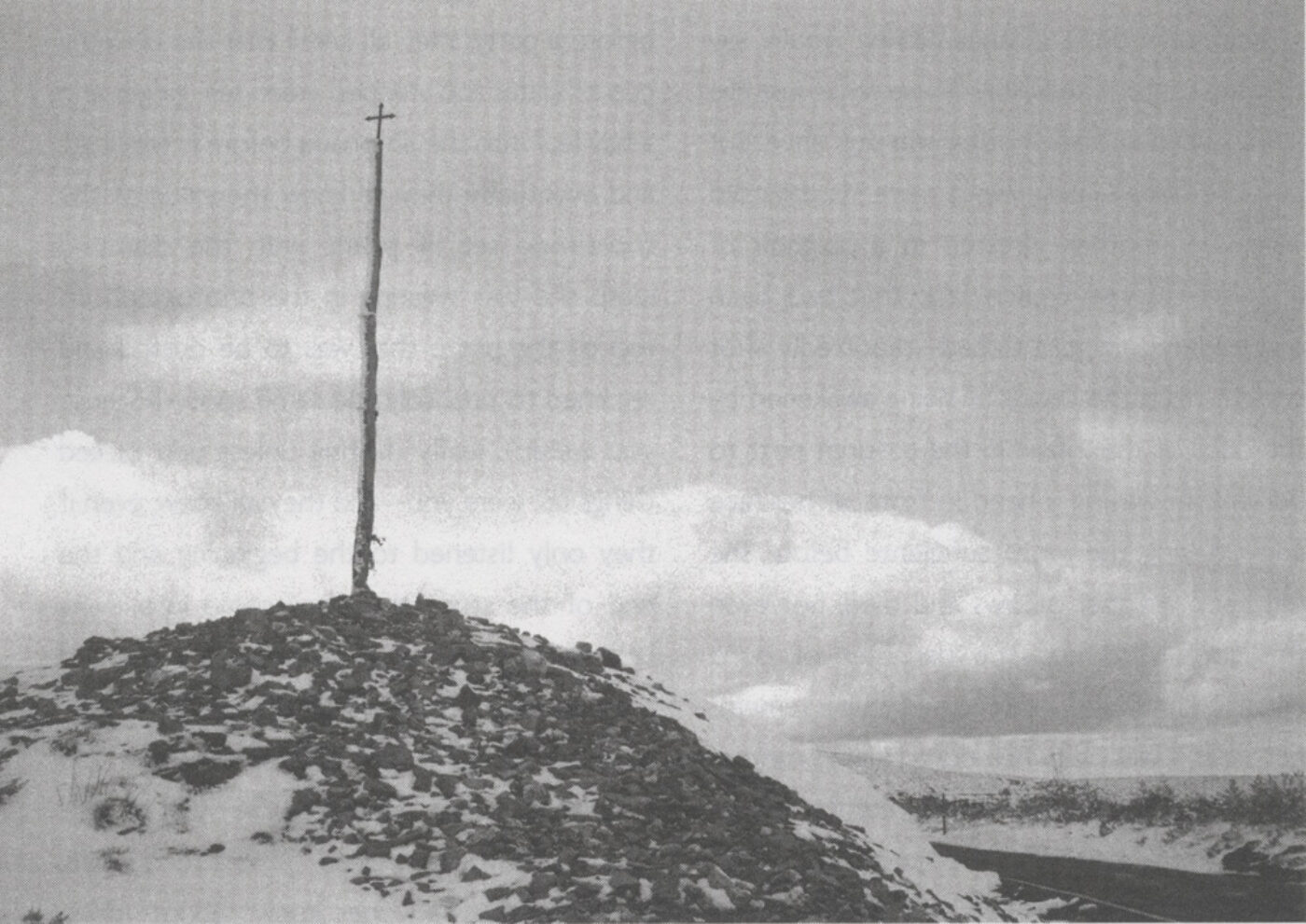 Originally published in
Featuring interviews with Rodney Graham, Pierre Huyghe and Doug Aitken, Jerome Charyn and Frederic Tuten, Ben Marcus and Courtney Eldridge, Kaffe Matthews and Antony Huberman, Jonathan Caouette, Laura Linney and Romulus Linney, and David Levi Strauss and Hakim Bey.