Indigeneity in the Present Tense: Pacha, Llaqta, Wasichay at the Whitney by Kaitlyn A. Kramer
Resetting the narrative of contemporary indigenous culture in the Americas.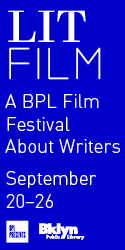 The seven artists included in Pacha, Llaqta, Wasichay: Indigenous Space, Modern Architecture, New Art are united by a paradox. As Latinx artists based in the United States and Puerto Rico, their works seek to honor the rituals and histories of Indigenous heritage in the Americas by eschewing, even correcting, the hackneyed dominance of modernism in art and architecture. They inherited this task from a society that both misrepresents and denigrates Latin American cultures, yet their work is not hostile. Each artist resets these narratives from a contemporary perspective with the understanding that, as the exhibition's curator Marcela Guerrero writes, "to talk about indigeneity in the Americas is to speak in the present tense." Less a rewriting of a disparaged history, the artists present a provocation of cultural synchronicities.
To talk about indigeneity in the present tense is to speak in languages of decolonial imagination. This begins with the exhibition's title, which includes three words in Quechua—the indigenous language most widely spoken in the Americas—that reveal the multiplicities embedded in pre-Columbian sociolinguistics. Pacha signifies concepts of time, space, nature, and the greater universe; llaqta indicates community, country, and place; and wasichay refers to the act of constructing a house. Through an engagement with architecture and the embodiment of space, each artist reconstructs the narratives of personal and historical tradition, and questions how these stories continue to be told.
Brazilian artist Clarissa Tossin explores the misrepresentation and appropriation of Mayan symbolism in the 1920s Mayan Revival architecture in Los Angeles, a city that is home to a large population of Mayans to this day. Her sculpture series A cycle of time we don't understand (reversed, invented, and rearranged) (2017) opens the exhibition with painted plaster casts of expressive hands and feet that jut from the walls, supporting drapes of silicone. These plasticized fabrics feature various imprints of Mayan symbols, and are adorned with long braids of faux hair, dyed quetzal feathers, artificial snake skin, and jaguar fur. The textures and presentation of the materials are simultaneously effortless, engrossing, and synthetic. Understood as props, the cheap artificiality becomes clear as the Mayan symbols are relegated to generic stereotypes of pre-Columbian culture. The silicone sheets are molds of the walls and doors inside The Mayan theater in Los Angeles, which depict indecipherable fragments of Mayan lexicon taken from the archeological sites in Guatemala and Mexico. In this building, and others like it, Mayan myths are extracted from sacred ritual and made into arbitrary ornaments. Tossin's sculptures self-reflexively appropriate those of The Mayan, furthering the mistranslation through theatrical presentation.
In a site-specific installation, william cordova creates a subtle monument to vernacular building structures. huaca (sacred geometries) (2018) references the shelters that squatters created in the Huaca Huantille temple built by the pre-Incan Ichma culture in what is now Lima, Peru. Growing up near the temple, cordova recalls seeing dispossessed families occuping these dwellings before it was named a heritage site in 2001, and who would be displaced when the site was renovated. He imagines them torn down, only to be replaced by nearly identical wooden scaffolding during the renovation. As seen through cordova's scaffolding, the site can be interpreted as a sacred, infinite loop of habitation and displacement—a cyclical history that is deeply present in Indigenous cultures.
While architecture, especially homes and sacred spaces, remains significant in the distinct cultures of the Americas, the displacement from these structures cannot be ignored—particularly today when so many families are being separated by insidious U.S. immigration policies. Government-supported racism and xenophobia make a project like Guadalupe Maravilla's mapping of his immigration experience especially necessary. At eight years old, Maravilla crossed the Mexico-United States border with the aid of a "coyote." He uses that experience as the basis for his series Requiem for my border crossing (2016–18). With pictographs copied from Historia Tolteca-Chichimeca—a sixteenth-century colonial manuscript that charts the history of migration paths in Central America, written in the living Indigenous language Nahuatl—Maravilla restructures the codex to represent his own migratory journey. The drawn paths are determined by the outcome of the Salvadorian game Tripa Chuca, for which participants draw lines connecting pairs of numbers, without intersecting the previously drawn lines. Playing the game with other immigrants, including his father, Maravilla's map becomes a collaboration of individual paths telling a shared story. This cooperative element in Maravilla's project is affecting, as his experience, though personal, is itself a point on a map that spreads through countries and cultures, entwining histories. Pacha, Llaqta, Wasichay weaves copious traditions, yet its aim is not comprehensive historicizing. The friction between the works challenges the representation of indigeneity and reminds us that these cultures are living. By charting stories that will continue to be told, they invent new means of retelling—in the present tense. 
Pacha, Llaqta, Wasichay: Indigenous Space, Modern Architecture, New Art is on view at the Whitney Museum for American Art until September 30. 
Kaitlyn A. Kramer is a writer living in New York.