Inclusive Practices: Kate McBride Interviewed by Anni Irish
Rethinking institutions through social change.

Discover MFA Programs in Art and Writing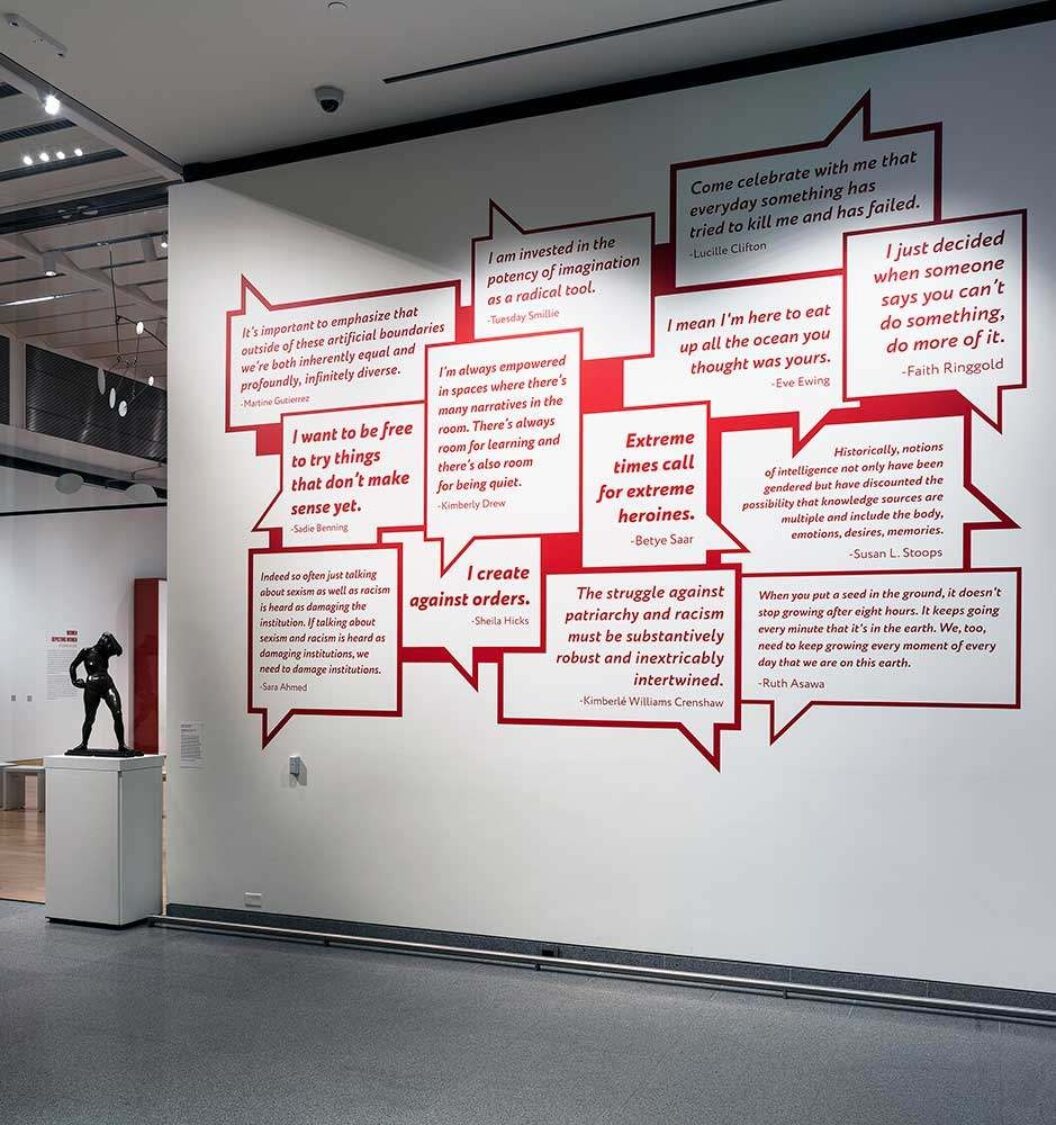 Over the last few years, conversations surrounding the lack of diversity and inclusion within cultural institutions have reached a fever pitch. This has led many art museums across the United States to look critically at their collections, social programming, and the language they use to address these issues. One such person is Kate McBride. McBride is co-founder, along with Carlie Febo, of the Cauldron, a Boston-based radical feminist social practice that seeks to engage critical thought and experiences through various events, book clubs, and workshops. McBride's work with the Cauldron, alongside her own artistic and communications-based projects, rethinks the way inclusive practices need to be implemented within cultural institutions. As assistant director of communications at the Rose Art Museum, she applies a critical lens to how that institution puts language and images into the world. By engaging in various forms of digital and personal interventions, McBride is helping to build new communities.
—Anni Irish
Anni Irish How did the Cauldron develop?
Kate McBride Carlie Febo and I met while working at the Institute of Contemporary Art, Boston, and became fast friends. During this time we began to realize that places where feminists could meet other like-minded people beyond school or work were few and far between. We wanted to offer a space to discover someone new and find a radical friendship the way we had. It began with us hosting small communal meals. We led a facilitated discussion and dined potluck style. It was a success, a bonding sleepaway-camp-vibey success.
For part two (after creating an Instagram, of course), we allowed people to sign up, and to our surprise we immediately had people that we didn't know add their names to the list. It took off from there, and now we have over one hundred and fifty people sign up for each meal (which seats twelve to fifteen). From there it happened organically. We have now expanded to running a variety of different events.
AI You and Febo collaborated on the current exhibition at the Museum of Fine Arts, Boston, Women Take the Floor. Can you talk about how this collaboration came about?
KM Through our connection to other community-building organizations, we were invited to participate in two roundtables that the MFA Boston organized. We had discussed a few concepts for how we could be involved, and when the concept for the quote wall came to us, we knew it was the right fit because we are both acutely aware of how many vital voices are often missing from art museums, and we were already deeply embedded in this type of research. We felt this was a chance not only to contribute additional perspectives but to comment on institutional practices of collecting and curating. We wanted to take a moment to look toward a future where gender is no longer discussed as a binary and where art museums no longer privilege certain identities and exclude others.
AI How did you and the Cauldron go about curating quotes for the portion of the exhibition you helped to create?
KM We started by compiling a huge list of quotes that spoke to us as we thought about the themes of the exhibition. We made another list of artists, activists, curators, and thinkers we were inspired by that we wanted to read the primary writings of and interviews with. We dove into the canon of feminist art history and looked at it critically. One artist, exhibition catalogue, quote, or interview would lead us or remind us of another, which we then pulled from. This led to multiple rounds of us adding and removing the quotes. We reviewed each quote in detail, read them out loud to each other, and decided if they stayed or went. We wanted each quote to be potent, inspiring, meaningful, inclusive, radical, and vital. We wanted, as a whole, these quotes to be both an introduction to the exhibition and a challenge to cultural institutions.
Once we narrowed down the list we launched into a second round of research. At this point, we also got a tour of the exhibition as it was being installed and heard from the exhibition's curator, Nonie Gadsden. We then began the process of narrowing and critiquing again until we had thirteen quotes that stood strong both alone and together, that were diverse and representative, that were in line with our mission as the Cauldron, and worked with the mission of the exhibition. The quotes we landed on include voices that we feel are necessary to create inclusive and equitable environments and inspire change.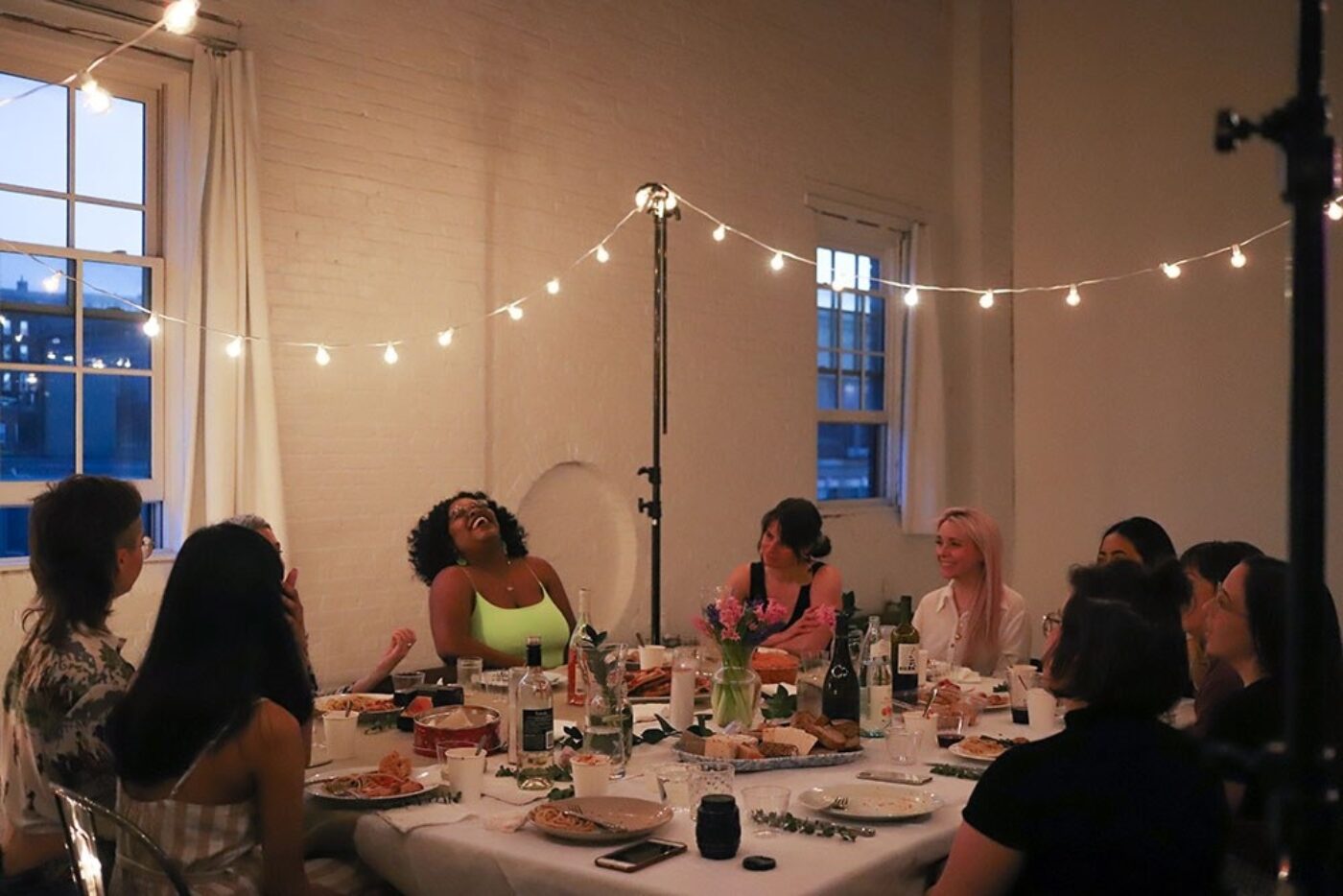 AI Given your professional background first working at the ICA Boston and now at the Rose Art Museum, what are some shifts you have seen in regard to showing more female artists and including more works by people of color and queer artists?
KM There has been a huge shift in art spaces around diverse representation and storytelling. It is powerful to think that exhibitions and discussions of equity and justice are almost part of the museum mainstream at this point. It would be impossible to say that important positive shifts have not occurred, and I am excited to see the demanding and urgent conversations that are happening almost daily now about organizational structures, art fairs, auctions, scholarship, expansions, artists, and so much more. It feels as though the canon is being reevaluated and rewritten, and I am interested to see how this will implicate what comes next.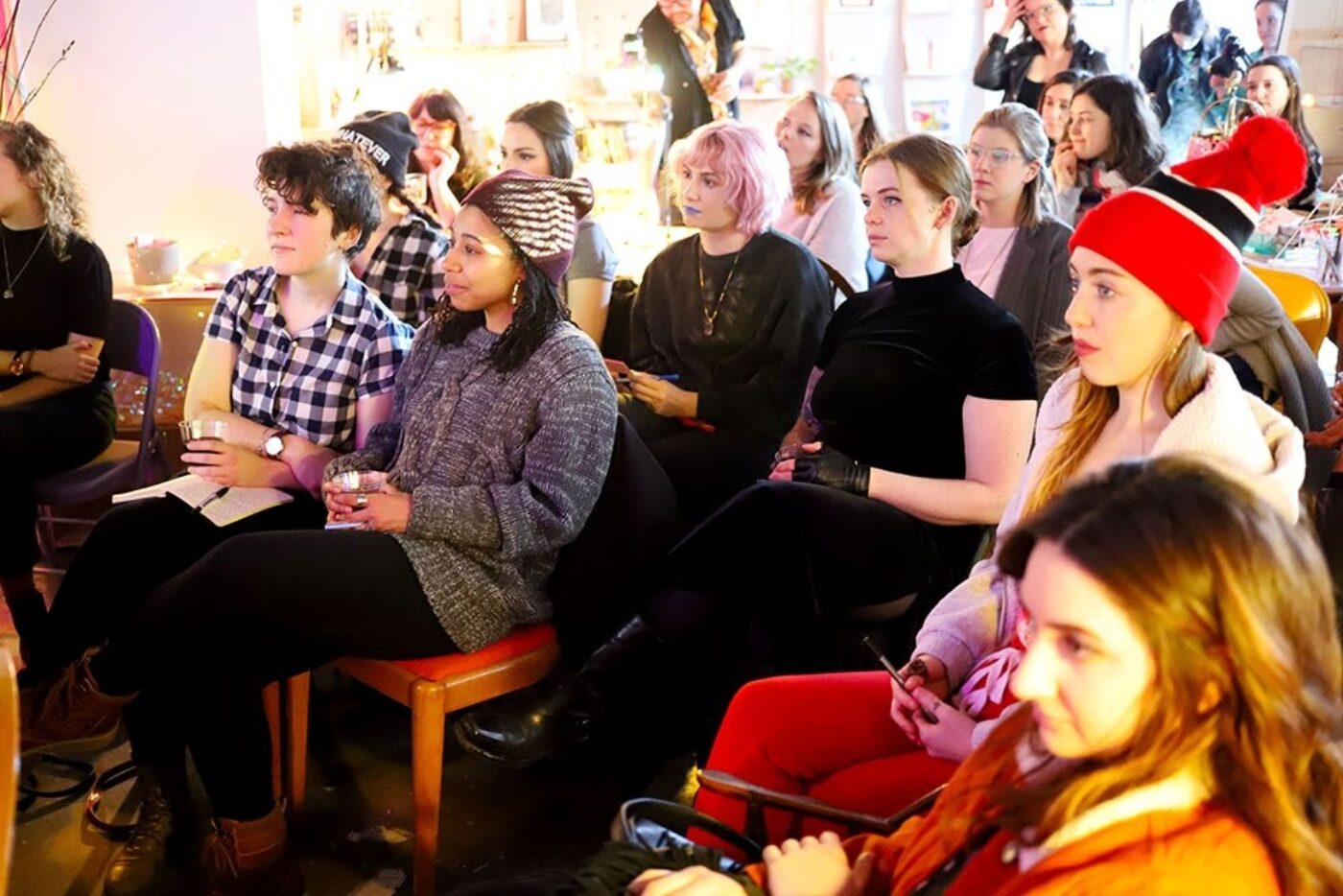 AI How does your background in gender studies and feminist-based art practices inform the way you approach communications for cultural institutions?
KM When I see a checklist or artist list for an exhibition, or when I see upcoming programming or a staffing announcement or new acquisitions, I can no longer view it through a lens that isn't scanning for equity and inclusion. This is a direct result of years of reading and writing about feminist art, running a feminist social practice, and working behind the scenes in these institutions. It has allowed me to have my ideas and criterion, and also to see the mechanisms that keep museums running.
I fundamentally believe that social media, though often derided, can be used to make museums more accessible to audiences that perhaps have not historically seen themselves represented on the walls of these institutions or in the visitor base. It can also provide a new way to engage with spaces that can feel uncomfortable or unwelcoming. Allowing communications to function as a provider of context, an awareness builder, and a way to receive feedback is crucial, especially in the contemporary art world.
I also believe it is mandatory to highlight diverse, inclusive, and representative art, experiences, and stories on these platforms. Those who work in communications and marketing fields need to remember that our individual experiences are not universal and not to treat them as such. We also need to make sure we are not window dressing, which is a mechanism institutions use to appear as if they are doing the work when in fact they are not performing change. I want reflective stories to be told on these platforms, and I urge content creators to think deeply about who and what is being featured and the ways we can translate and uphold our institutional values and mission on our digital platforms.
Women Take the Floor is on view at the Museum of Fine Arts, Boston, until May 3, 2021. (The Museum of Fine Arts, Boston, is temporarily closed due to the coronavirus.)
Anni Irish has published cultural criticism, articles, and essays in Business Insider, Brooklyn Magazine, Marie Claire, Good, Hyperallergic, Men's Health, The Outline, Salon, Teen Vogue, Vice, and the Village Voice, among many others. She has taught at the School of Visual Arts in New York City. She currently resides in Brooklyn, NY, with her eleven-year-old Mini Lop rabbit, Isabella.