In The Open: Sergio Fajardo and Giancarlo Mazzaniti
The mastermind behind Medellín's urban transformation is Sergio Fajardo, a mathematician, professor-turned-mayor, and a Colombian presidential hopeful.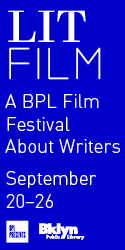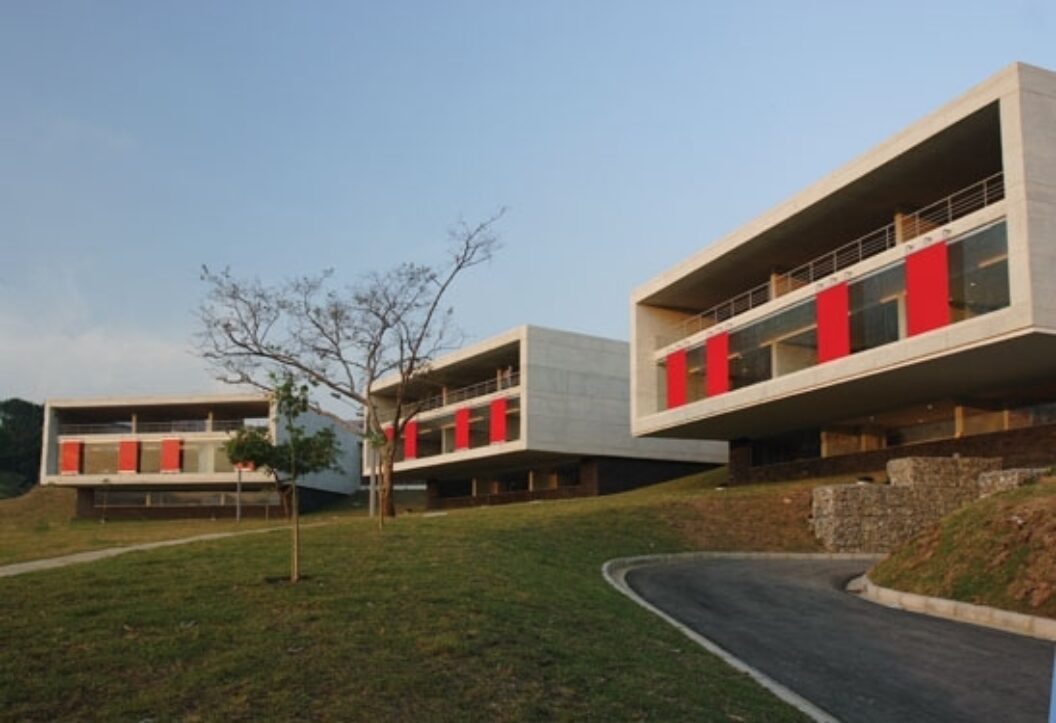 In recent years, Medellín has become a necessary stop for architects visiting Colombia, and indeed, anywhere in South America. Conferences and events are held to display and promote the city's new architecture, student excursions are organized around visits to these buildings, magazines are noticing them, and the sites are slowly being converted into symbols for the city, the images that don its postcards. Medellín has become an example of how urban transformation based on good architecture can reshape the mentality of its inhabitants. The mastermind behind the city's transformation is the mathematician and university professor Sergio Fajardo, who was elected mayor of Medellín in 2003 and served until 2007. He is a presidential candidate in Colombia's 2010 election. Using a coherent and inclusive urban strategy, he has changed the face of a city that in the '90s was considered among the most violent in the world. Fajardo has introduced a positive state presence in the poorest and most violent areas by initiating multi-level urban projects, the foundation of which is architecture, most of which originates in public competitions that are open to Colombia's youngest architects.
In the late '90s, tired of his city's corruption, Fajardo formed the Grupo Compromiso Ciudadano (Citizens Commitment Movement), which sought to transform the city and create greater opportunities for its citizens. This aim would carry the group to the mayor's office, where they would undertake one of the best examples in the world of urban transformation, basing their policies on the slogan "Medellín: from fear to hope." They worked to decrease poverty and violence by creating opportunities for employment and entrepreneurship, all while reducing social inequality through educational policy reform. In this way, they decreased the indexes of violence and insecurity and reduced the isolation of the inner city's poorest areas through integration-focused architectural projects like parks, libraries, and modernized schools.
To be in the new Medellín is to find oneself in the surprising Orquideorama and the sober entryway of the Botanical Garden, the Plaza de la Luz, the Explora Park, the Plaza de los Pies Descalzos, the Moravia Center, and the EPM Library. There are five new libraries, ten new schools, new pedestrian streets, and more than fifty new urban and architectural projects characterized by challenging contemporary architecture. It is not enough simply to do works if they are not done well, something that can be measured by the degree of pride that the city's inhabitants feel for its new face as well as by the fact that Medellín has become a city to see as opposed to one to avoid.
Medellín's new architecture represents a novel way of making a city out of policy; it also represents a new generation of architects facing the world, concerned with developing discourses and architecture in greater alignment with the present moment. Their architecture works with the places into which it inserts itself, with the culture and historical moment it belongs to. The architects of the new Medellín do not seek to develop a totalizing and solitary discourse. Theirs is an architecture of synthesis, while respectful of differences. These are architectures in which the global and the local are united and crossed, reflecting the pluralism, experimentation, and respect enacted by Mayor Fajardo.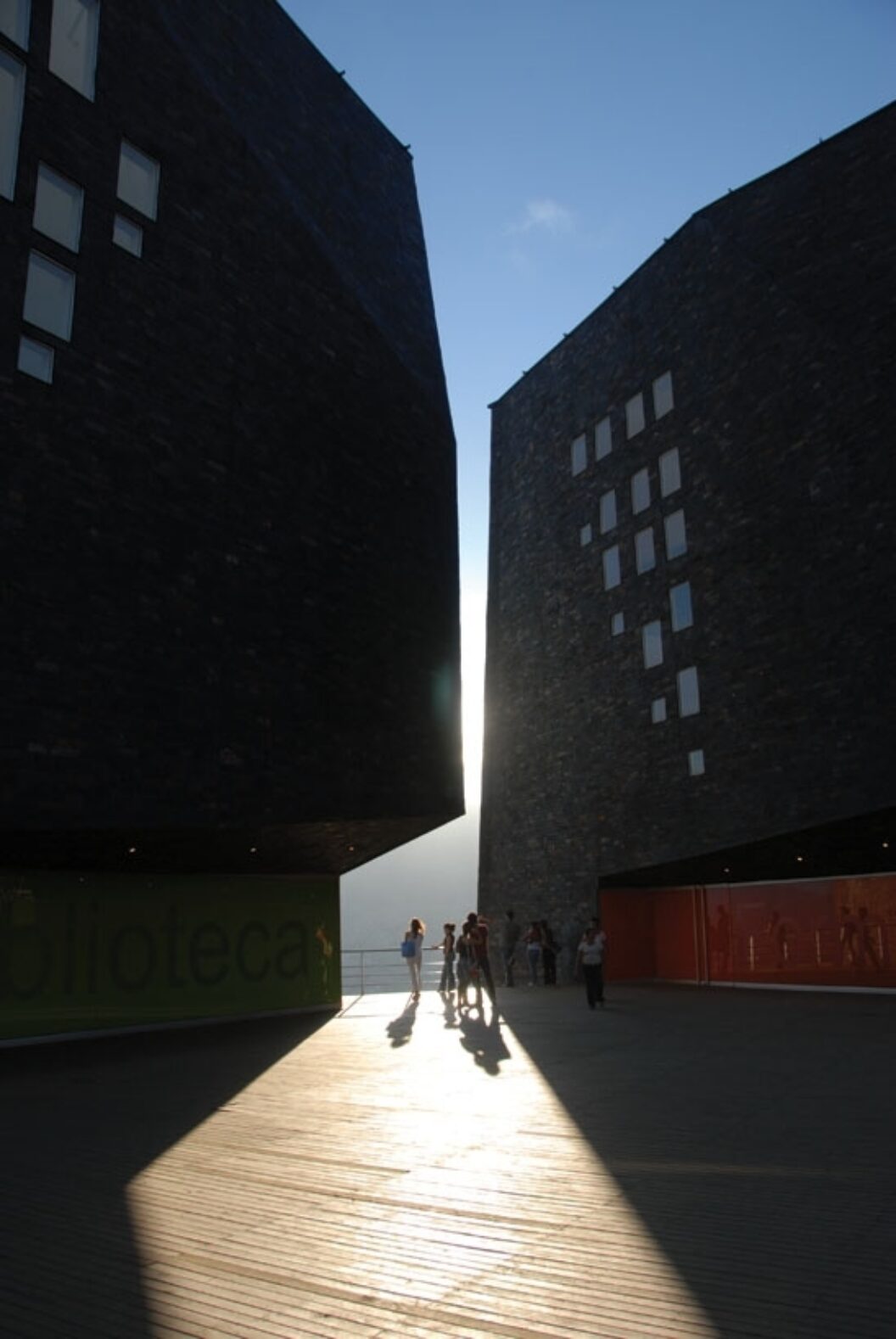 Giancarlo Mazzanti Where did the model of the Medellín that has been created in recent years come from? I know it has a lot to do with certain texts you've read by Jordi Borja, one of the Spanish urban planners who developed Barcelona in the '80s. What other approaches are there?
Sergio Fajardo In late 1999, the Grupo Compromiso Ciudadano organized ourselves politically as an independent civic movement in order to come to power. For so many years, the most that many people in our society achieved was to say how things should be in their articles, their studies, their participation in some committee or meeting. After all those years of accepting—whether we liked it or not—that the politicians were the ones who made the most important decisions for society, we decided to participate in politics ourselves. We realized that we were the ones being passive, because everything we did ended up in the hands of other people who determined its fate. Once in power, rather than continue to say, "Things should be this way," we could say, "This is how it's done."
GM It seems to me the ones who make decisions are the politicians and professors. To build political power, you have to build educational power, so to speak. It's very interesting to go from being a professor to constructing a political discourse. Societies are changed through politics and education.
SF The shape we've taken is no mistake, because I am a professor and will continue to be a professor, and moreover I'm a mathematician, which is a particular way of looking at the world. For me, political work has always had a major pedagogical connotation. People in public power are the first educators of a society. In parentheses, what's going on here is a process of dis-education; the things taking place on the political stage aren't part of a pedagogical civic process of construction of citizen civility, but something rather dramatic, and at times pathetic.
GM I think that's one of the functions that all professionals end up having to comply with. My obsession nowadays is how to transform education into architecture in order to create better architects. There is a profound educational crisis, especially in Bogotá where young professionals are not being trained in order to have culturally diverse views. Their formation is not devoid of prejudices against new ways of life and therefore against contemporary architecture. In Medellín architectural discourse is more solid—I'm speaking in terms of architecture because it's the only way I can think about these things. There is no longer one way to approach architecture; dogma and the notion of an omnipotent creator have become obsolete.
SF I like to explain all of this in the following way: I come from a world of privilege. When I finished high school in Medellín, I wanted to study math. I was the only one of all of my friends that wanted to do something of that nature; all the others wanted to be architects, administrators, engineers, doctors, economists, and those kinds of things. I wanted to study math and I came to study here in Bogotá at the Universidad de los Andes, a very good private university. I got my degree and I wanted to keep studying, so I went for a master's. I wanted to keep moving forward and get to the heights of the academic-scientific world, so I got a doctorate in the US. What does the privilege consist of? I had open doors in front of me. For most people in our society those doors don't exist. One of my greatest motivations has always been to make those doors not depend on social conditions; to make them not a privilege but a right in a just society. And a personal concern of mine is how to go beyond the plethora of commonplaces associated with education and make education understood in a broader sense. How can we make a type of education that incorporates science, technology, innovation, creation, and culture? How can we make the impetus for that transformation be the construction of human capacity to make a better society?
It was clear to us that we were going to have to confront a unique mixture of problems in Colombia: social inequality and deep-rooted violence. How can we diminish violence every day, but also deliver social opportunities with each individual elimination of violence? Many people in our society have a solid wall in front of them: at one end is a door to enter into the world of illegality. Drug trafficking has taken on some extraordinary dimensions, more so in Medellín than anywhere else. Another door leads to informality and homelessness. Our challenge has been to open doors in that sealed wall, doors so that people can pass through and go on participating in the construction of hope. What is hope? When someone in the community sees a path they can follow. If they are living with only a wall in front of them and can't see any options other than illegality and informality, they have no real alternatives.
GM And that's a process that takes place in the entire country, not just in Medellín.
SF Yes, it's true for all of Colombia, although of course Medellín has its own particular contexts.
GM You find girls in the Caribbean in horrible conditions of prostitution, and in Bogotá you have gangs.
SF And in Medellín we have a huge explosion in all those areas, but at the same time a wealth and strength that make it unique. We had to insert ourselves into all the city's spaces by building opportunities—that was the challenge. To take away violence and open more doors. To close some doors you have to open others.
Read the rest of this conversation on BOMBsite.
In the Open: Art and Architecture for Public Spaces is sponsored by Cary Brown-Epstein + Steven Epstein with public funds from the New York State Council on the Arts, a State agency.