In the Eye of the Beholder: Tori Sampson Interviewed by Aleshea Harris
The emerging playwright takes on beauty standards and societal expectations.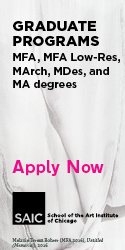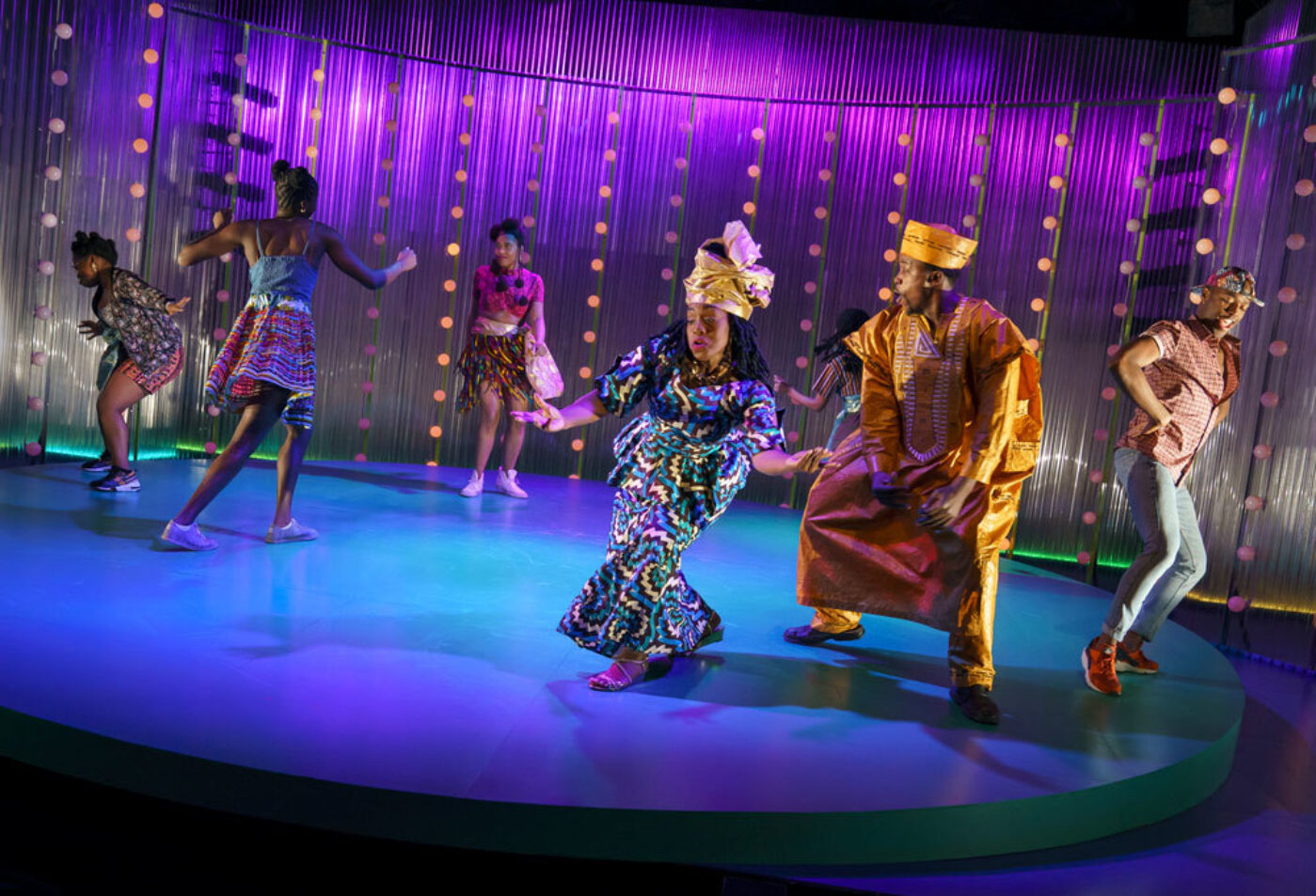 Any time an artist uses her work to critically examine societal pressures placed on Black women, I want to be there. If that work is buoyant and ambitious, all the while disrupting the very pressures it examines, so much the better. If the title of that work references a song by Beyoncé and contains one of my absolute favorite words, "muhfucka," you can be assured that I am not only there, I am dancing. Enter Tori Sampson's If Pretty Hurts Ugly Must Be A Muhfucka (2019).
Tori weaves her playful universe with music, movement, and an agile lexicon, without letting us forget that societal expectations (here the expectations of beauty) can wreak havoc as they elevate some and devalue others.
Having made Tori's acquaintance prior to this interview, I understood her to be a generous, community-minded, and socio-politically engaged artist. Now, after encountering If Pretty Hurts, I know she's a veritable force. Nothing in this play treads lightly or traffics in those afterschool-special claptraps about how everyone has their own beauty. Tori's piece complicates matters by acknowledging "pretty privilege" and considering the ways we digest and perpetuate our own culture's beauty expectations. It is also a call to actively fight these practices as we encounter them off the stage.
We spoke over email, as I am in New Hampshire trying to make something of myself and Tori is in New York gearing up for the production of If Pretty Hurts Ugly Must Be A Muhfucka.
—Aleshea Harris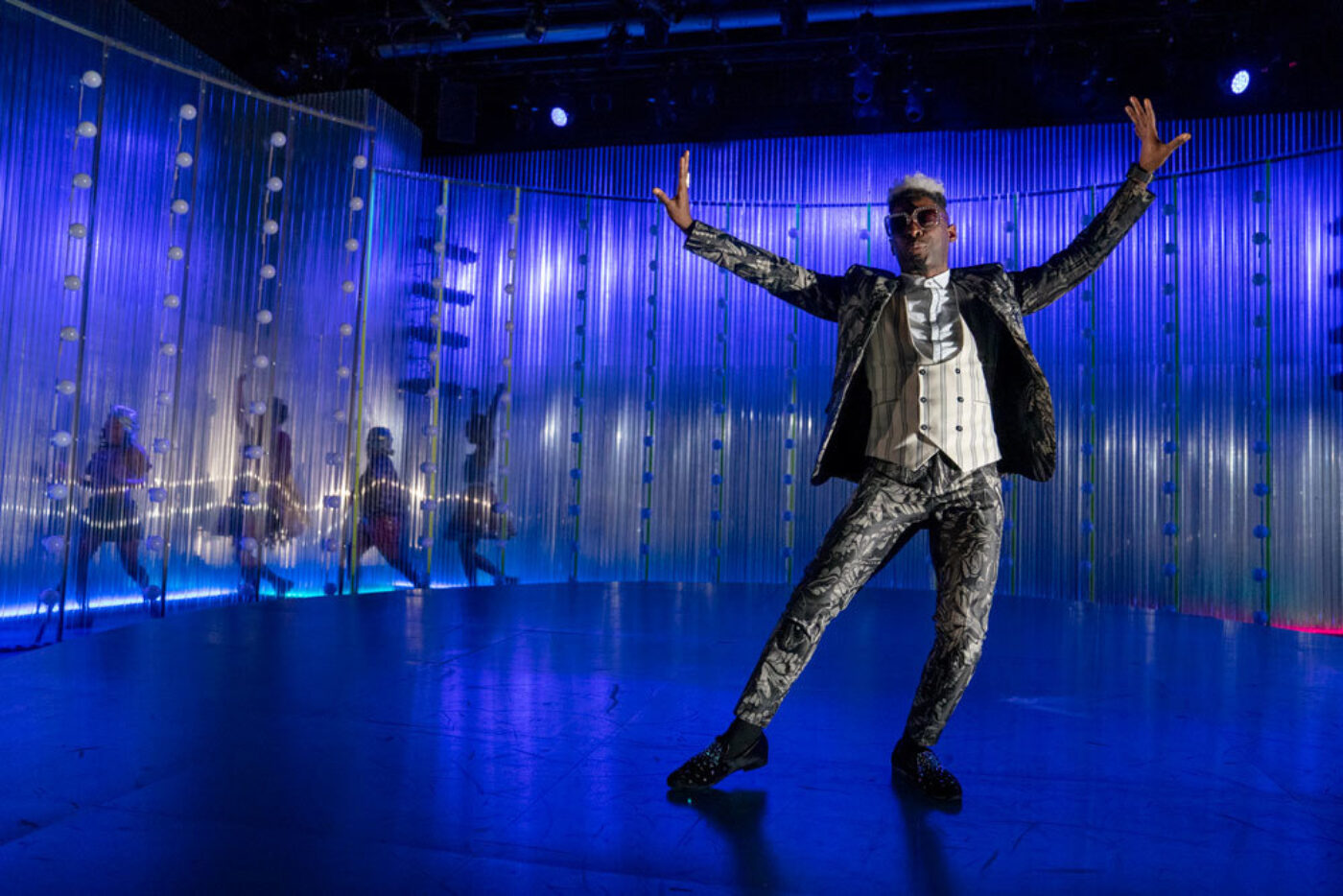 Aleshea HarrisWhy do you write plays?
Tori SampsonI have infinite questions about society on the micro and macro level, and I'm intrigued with its inner workings. I'm passionate about observing and making sense of people. I love story. Writing plays allows me to mesh together my college major of sociology and my affection for structuring worlds. In a nutshell, I write plays to work through my understandings and misunderstandings of the world we continue to build, break, and rebuild.
AHI noticed that on the draft I have of If Pretty Hurts, it's described as "an understanding of a West African Folk Tale." What does it mean to write an "understanding" rather than, say, an interpretation or retelling?
TSFor me, it means making sense of a parable that's not easy to digest. I grew up aware of this folktale, told to me by my Nigerian uncle, where the central teaching is: Pretty should be protected at all cost. But if you're ugly? Well good luck, Slim, cause ain't nobody got your back. It wasn't exactly that I disagreed with the tale. In fact, it was my awareness of its truth that pushed me deeper into it. So that's what I did: I kept digging, diving into the reality and complexities of Black women's beauty as a gift, albeit not always a peaceful one. It was therapeutic, actually.
AHEvery character in this play is affected differently by beauty standards. The protagonist, Akim, is trapped by them, her parents fear for her because of them, and other girls in town can't seem to reach them. Can you talk about why it felt important to explore the ill-effects of beauty expectations on an entire community, not just the young women upon whom these standards are placed?
TSBeauty is powerful! It's a social construct that plagues every last one of us. It can bend us to its will, and it often does. Beauty influences how we learn to define our worth. It influences who we befriend, date, hire, praise, and degrade. Pretty much every interpersonal interaction we have is influenced by perceptions of beauty and the ensuing social or financial expectations. Any idea with that much power is dangerous. Beauty makes and breaks folks. To whom much is given, much is required and to whom little is given, much is desired. It's essential to discuss it all.
AHI deeply appreciated the way your characters' speech moved fluidly between modern colloquialisms and a much stodgier "Standard English." How did the linguistic universe of If Pretty Hurts come about? What are you doing with language and why?
TSI'm a musical writer. I score my language to the rhythms of my childhood, my ancestors, and the churches and playgrounds in which I've spent so much of my life. That's an assortment of inspiration deep in my bones. Deciding to contemporize this tale offered up language as a site to discuss the African diaspora of Black women and our cultural influences. From the first draft I was motivated by the opportunity for Black Brits, Caribbean, African-American, Afro-Latina, and Afro-European women all over the world to recognize themselves in this story. Colliding these languages was my way in, and I never took my foot off the gas.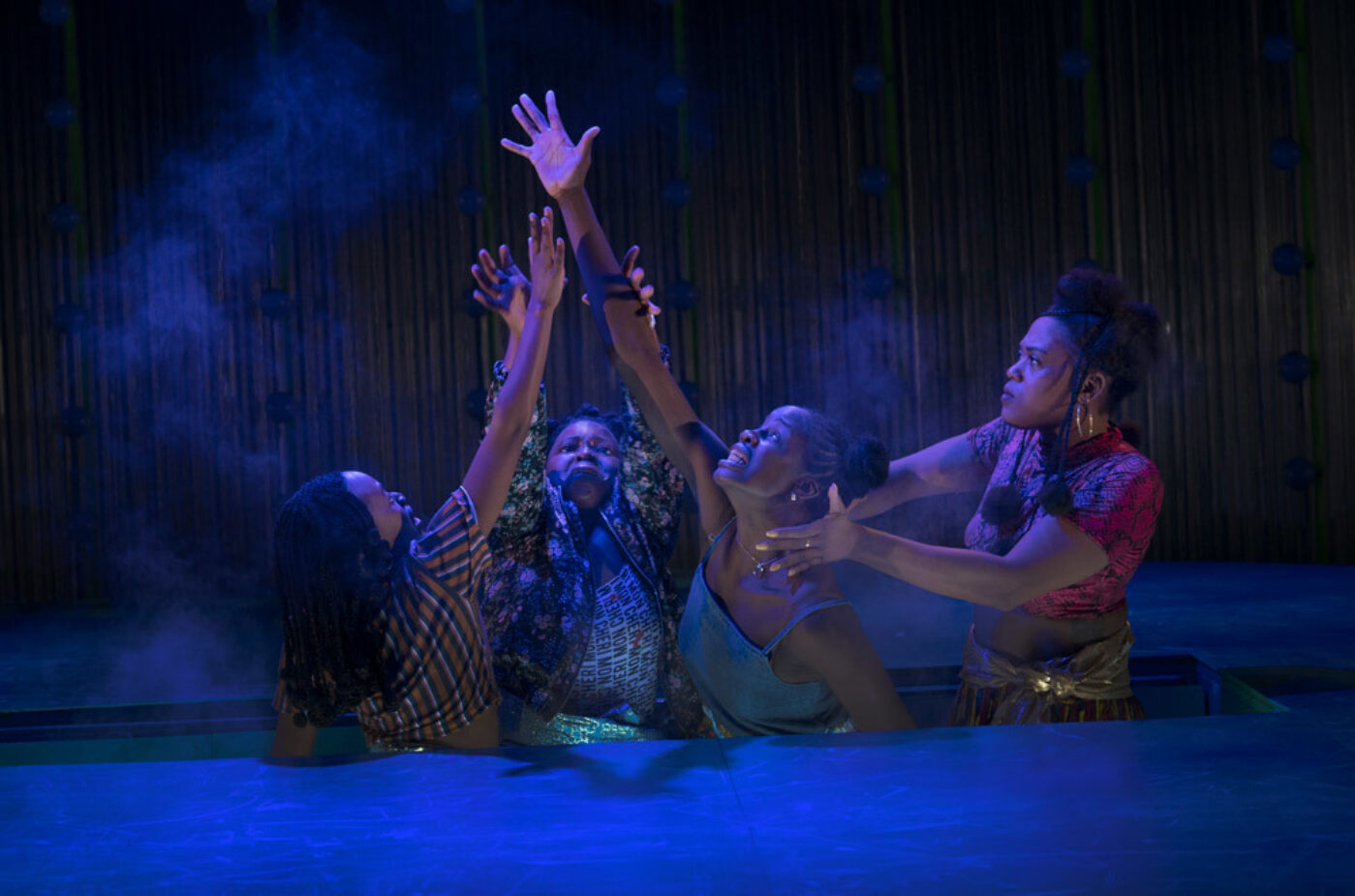 AHAs a huge fan of Ms. Lauryn Hill, I was elated to see that she's a great voice of influence for you as well. Where do you find synergy between her artistry and your work? What have you learned from her that you are applying in If Pretty Hurts?
TSLauryn Hill taught me a great deal about storytelling, artistry, and owning your story. She's a master at offering airtight narrative, while allowing the imagination to soar. I have a cinematic picture in my head for every song on The Miseducation of Lauryn Hill (1998). That's what Ms. Hill taught me: verity and specificity are a writer's greatest weapons. Every word in If Pretty Hurts is a labor of love. Thanks, Lauryn!
AHRaja Feather Kelly choreographed your play. What was it like to collaborate with a choreographer? Did exploring the articulation of bodies deepen your understanding of what you had written?
TSRaja is magnificent. Watching him work is a gift because his talent is far from my reach. His ability to see physical expression in both small and large moments and craft them with the same amount of love and attention warms my soul.
My play asks for all collaborators to place their hands on this world. With Raja and his equally talented assistant, Candace, I was granted the chance to feel how my words communicate with the body, which is wild! And I'm forever grateful for that. I get to experience what I've written from the inside out.
AHI was happy to see that Lizzie Stern, a contemporary playwright of ours, supplied the notes to your play, and I found it particularly interesting that she refers to you as a "neo-soul playwright." I'd say that's pretty apt. Who are some of your favorite writers and which music genres resonate with their work?
TSRichard Wright is a blues writer. His stories are thick, heavy, and necessary therapy. To love Richard Wright is to value the melodic tones of historic pain and suffering, if only for catharsis to be realized. Zora Neale Hurston gives me a scat vibe. She trusted herself and her tool like a true G. The work is courageous; her writing is controlled chaos to perfection. And JK Rowling was a childhood favorite. I think she's hip-hop. Her literary arrival shook the world, and we couldn't get enough of her picturesque storytelling. JK came through drippin'. Folks thought her reign would be short lived but, like rap music, she's yet to be outdone. Toni Morrison is jazz, R&B, and gospel combined. She's just that brilliant. Beginning one of her novels is extremely disorienting: I never know exactly where I am, but I know I'll be taken care of, enveloped like the action of jazz. I know I'll feel a strong connection and affinity towards a Black woman's place in her world, and that's basically the same feeling I find in R&B. And finally, nobody pens revelations and rituals steeped in Black oral traditions like she does. She's one of the greatest literary minds of our time. And that's gospel.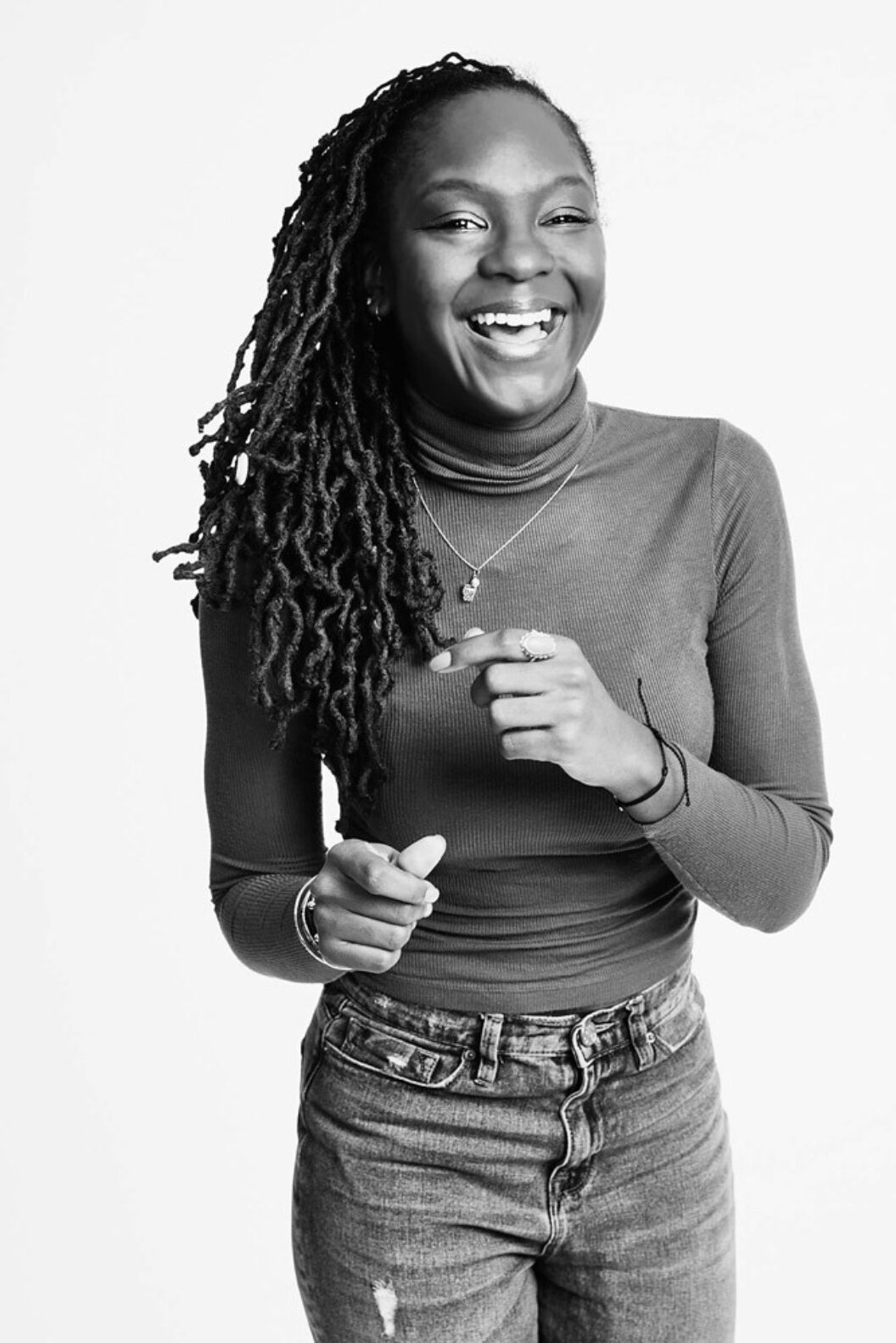 AHJanet Mock wrote an incredible piece for Allure entitled "Being Pretty Is a Privilege, But We Refuse to Acknowledge It," which you may be familiar with. In it, she defines pretty privilege as: "The societal advantages, often unearned, that benefit people who are perceived as pretty or considered beautiful." She further contends that, "It's problematic when a pretty person denies they're pretty, and pretty people must take ownership of the fact that they get special treatment. We do ourselves a disservice by saying looks 'don't matter,' because looks do matter." Do you agree that pretty people must acknowledge their privilege? Do you think it's possible to move toward a culture that celebrates prettiness without maligning those who aren't pretty?
TSI agree with Janet on a visceral and intellectual level. Countless amenities are offered to beautiful people, opportunities knock and doors open. For those reasons it's insulting and condescending to others to pretend otherwise. Like any other privilege, one must acknowledge its social contours and work towards equity.
As far as moving the pretty culture forward, my hope is that we expand our ideals of beauty. Stop depending on Eurocentric metrics to measure others. Break this "Columbusing" tactic of celebrating Black features on everyone except Black women. Stop weaponizing coarse hair and hairstyles, quit body shaming thick and fat people, and begin campaigns that celebrate what we once degraded. We have the power to shift culture for future generations.
AHWhat are some of the responses to If Pretty Hurts that have surprised you?
TSI'm always surprised by the men after a show who want to discuss their role in the toxic culture of women's beauty! They're watching this play and are affected by the authenticity. I think they see their mothers, sisters, aunts, and partners in the characters and it weighs heavy on some minds. I didn't expect that. What a blessing!
AHTo end, I'd like to pose a question Akim asks in the play: When people compliment your looks, do you say thank you?
TSI do. I say thank you, and I feel wonderful about it. It's growth to accept a compliment as fact and to not feel the need to qualify it with, "Thank you, but it's makeup." Or, "Thank you, but you're far too kind."
If Pretty Hurts Ugly Must Be A Muhfucka runs at Playwrights Horizons in New York through March 31.
Aleshea Harris's play Is God Is won the 2016 Relentless Award, garnered her an Obie Award for playwriting in 2017, was a finalist for the Susan Smith Blackburn Prize, and made The Kilroys List of "the most recommended un- and underproduced plays by trans and female authors of color" for 2017. She currently has commissions with Playwrights Horizons, Almeida Theatre and Center Theatre Group.