In Sight: Stay the Same Never Change Mumblecore Cinema and the Essay Film by Montana Wojczuk
Montana Wojczuk tries to understand mumblecore and Laurel Nakadate's new film Stay the Same, Never Change.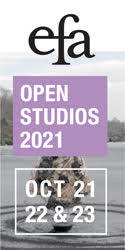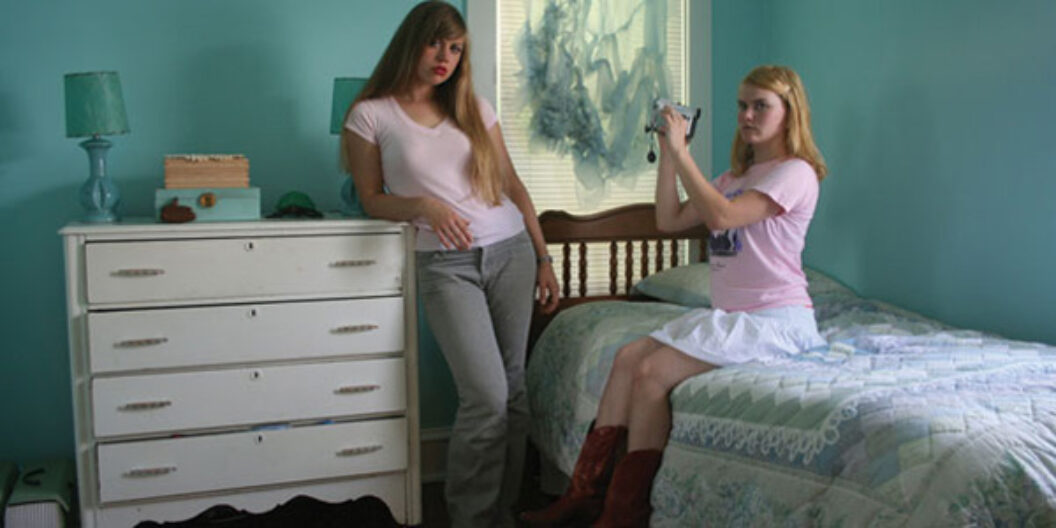 "Youth is the subject of mumblecore and also the condition of its existence," writes David Denby in his essay Youthquake: mumblecore Movies (New Yorker, March 16, 2009). Denby is referring to relatively new genre of films made by, starring, and generally concerned with youth. (It's notable that one of the granddaddies of mumblecore, Andrew Bujalski is just turning 31.) For the past several years I've been studiously avoiding mumblecore cinema, not because it's low-budget or uses amateur actors, in other words not because I'm a blow-things-up junkie, but because it bored me. These movies, like Bujalski's Funny Ha Ha were mightily talked up by friends I considered on the cutting edge. They had screenings at scrappy underground cinemas, began appearing in the Whitney Biennale as video art, and made their way into film festivals (SXSW is a particular promoter). When I was forced to see one, or tricked into seeing one by the snappy poster art, I pretended I "got" them because they had a certain amount of indie cred.
But a recent film, Stay the Same, Never Change which was a selection at this year's Sundance Film Festival and screened at MoMA's New Directors/New Films series made me reconsider my prejudice toward the genre.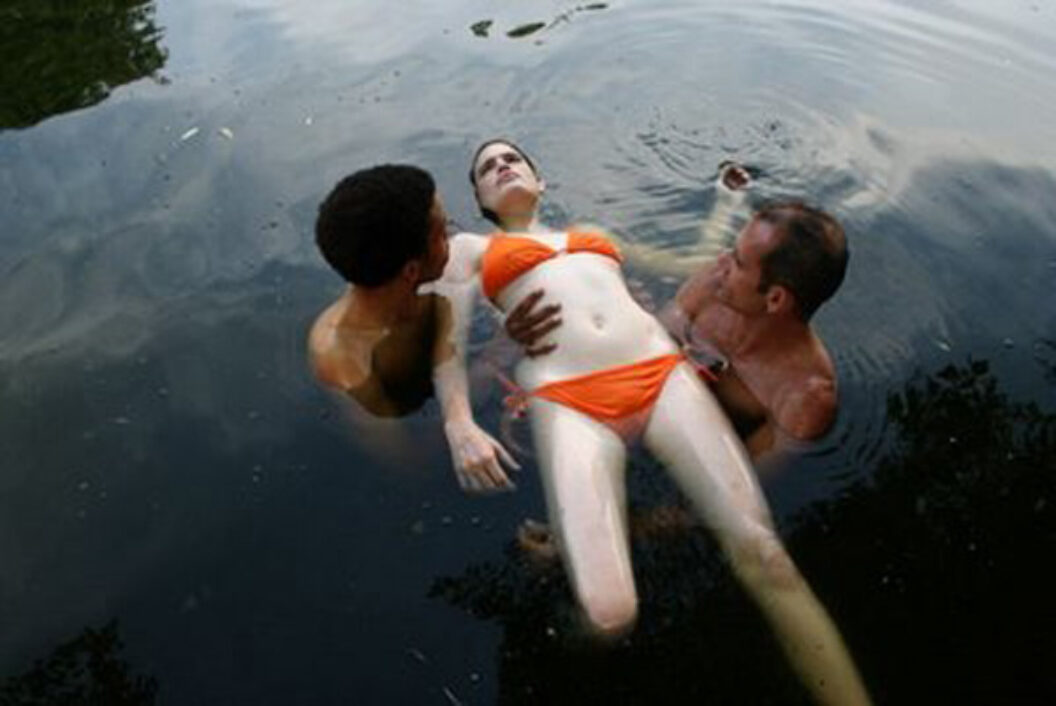 The film is straight-up mumblecore: amateur actors found via Myspace by director Laurel Nakadate, a slim script and lots of pretty prepubescent girls in short shorts. (Although Denby doesn't mention it in his article, mumblecore is marked by a particular fascination with young womanhood. Think of it as the American Apparel effect.) The film is about, if it can be said to be about anything, a loosely connected group of teenage girls living in Kansas City, inarticulately looking for love and doing a lot of wandering around town with moderately pissed-off looks on their faces. One girl's mother is a narcissistic woman who seems to have never grown up—her babytalk rendition of "You Don't Own Me" is the most chilling part of the film, another girl's father is seriously ill and tells her his only reason for not killing himself is that he knows she needs him (though not in so many words, nothing in these movies is told in so many words).
At times, the lack of plot and abundance of teenage flesh made the film seem like a porno, but with no sex and just the dialog. Several people walked out, though not, I assume, out of anger but rather frustration and boredom. Who pays 12 bucks to see a girl and her father watch Animal Planet and doesn't get a little P.O.'d? But why if I was so bored didn't I walk out myself? There were still a sizeable crowd when the lights went up and people seemed really interested to ask Nakadate questions when she came on stage for talkbacks. I wanted to be one of them. I wanted to "get" mumblecore.
The reasons are mostly embarrassing, part of me still aches to be hip, to retain my tenuous claim on youth culture (I'm close to 30 which makes me on the granddaddy side of this particular genre). But there is something haunting about these films, far more so than much plot-driven fare. Without a story to cling to, tableaus etch themselves in your head. It reminds me of the "viewpoints" way of making theatre, which aims to move the action from one memorable picture to another. The semi-improvisational nature of many mumblecore films adds to this impression—as though the directors had a series of moments they wanted to hit but otherwise let their actors wander (or mumble).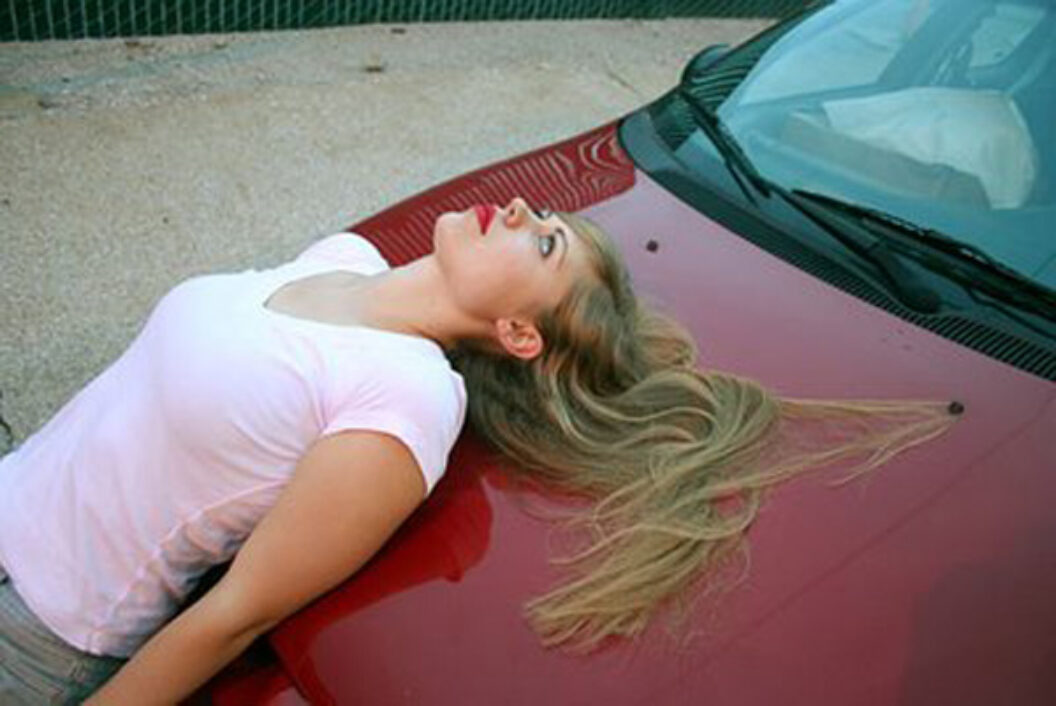 A big problem I have with mumblecore is that I can never figure out what the director is "saying" with the piece. What is the justification for watching young girls wander around inarticulately for 90 minutes? I'm looking for more than an artist's bio, more than the catalog copy—the brochure text that tends to accompany these films is written in an overheated marketspeak that does more to turn me off from the work itself. Is this where we've come with postmodernism? That the message is so garbled that we rely on marketspeak to decode it?
In this sense, I thought it might be useful to look at Stay the Same, Never Change as a sort of essay film. As Denby says of mumblecore, "it's the emotions that mumble," likewise in the essay film I find that the emotions are often obscured. And yet despite the, at times, total lack of traditional narrative I find the essay film a compelling genre. Perhaps it's that essay film directors really seem to be trying to get at an emotion, and that even when they fail to do so the audience still gets a sense of energy and effort. In the talkbacks after Stay the Same, Nakadate said the film was about "these ridiculously sad teenage girls." But the girls seem to be more bored than sad, and the film doesn't seem interested in getting at the root of their boredom (or sadness). The girls' inner states seem to be mimicked by the very long takes, showing the girls chilling in their rooms in a sort of tableau vivant. There are a few emotionally charged scenes, such as when one girl uses her considerable free time to sew a life-sized stuffed-toy man. She gently sets the man down on her bed and lays down next to it, putting his arm over her shoulder and leaning her head on his chest.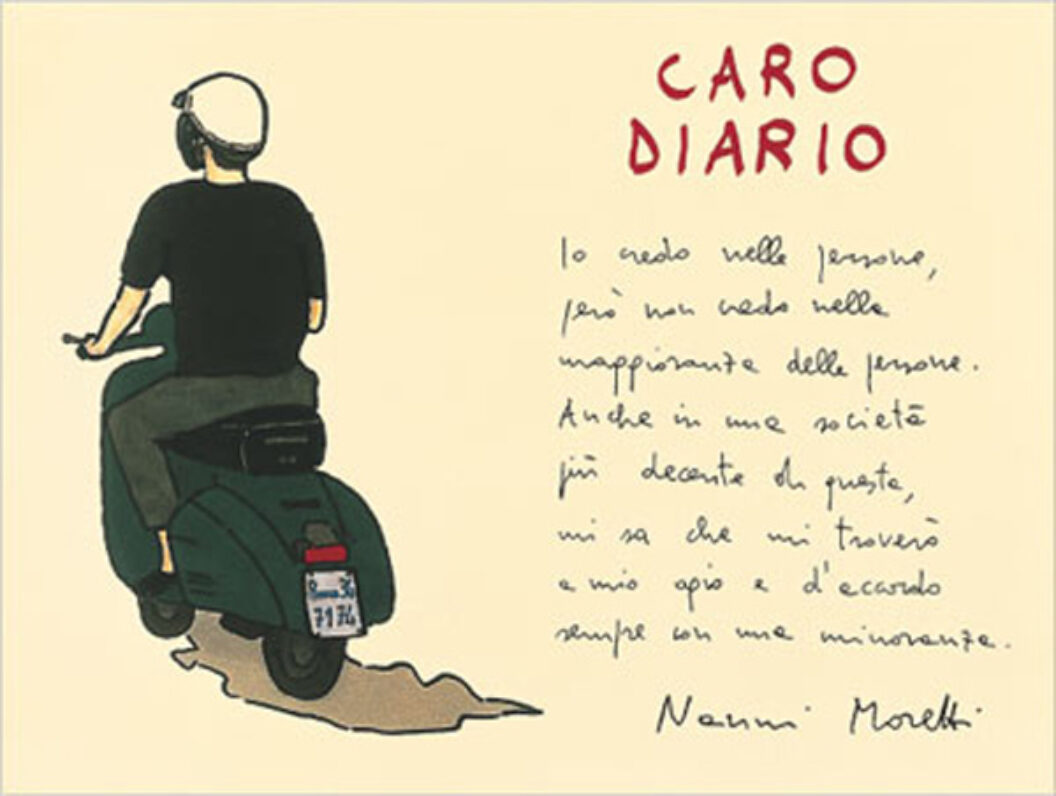 A key component of the essay film is text, whether written or spoken, and this text is often vital to understanding what the director is getting at. Caro Diario by Nanni Moretti uses long, gazing shots with his own narration over the top. One sequence in particular that reminds me of Stay the Same is when Moretti films the road unfurling underneath his vespa as he drives. The image isn't the point, although it does provide a rhythmic punctuation, we're meant to focus on what's going on in Moretti's head as he tools around his city. Stay the Same has many such shots, although since the girls are mostly too young to drive it involves them walking around Kansas City. As they walk we get snippets of voiceover, which sounds as though it's been ripped from their diaries. The script was written by Nakadate, and the dialog is appropriately pedestrian, giving us an emotional play by play that contrasts with the spare visual narrative.
And yet, perhaps in Stay the Same and much mumblecore cinema, the text of the film is like a musical score. The script and the soundtrack are emotionally quiet, dramatizing the inexpressible rather than the struggle to express it. It makes sense that the music and text should share a kinship as, for budgetary purposes as well as camaraderie, many the musicians are friends of the directors. In Stay the Same Nakadate and musical group Casiotone For the Painfully Alone worked closely in developing the sound of the film. Like essay film Nobody's Business by Alan Berliner, Stay the Same was edited to the sound, rather than a soundtrack being added later. The music is a key part of articulating the inarticulate in Nakadate's film. When I was in elementary school I wrote a little poem about how I wished we could all have a personal soundtrack so we'd know what everyone was thinking. Casiotone for the Painfully Alone soundtrack to Stay the Same is plaintive and sad, and also fairly juvenile. Nakadate says she told the musician, Owen Ashworth (who also appears in the film) that she wanted it to sound like "the saddest prom ever."
The music underscores the youth-centerdness of Stay the Same, as does the fetishization of childhood objects. One teenage girl makes out and talks to her teddy bear, imagining it is the boy she loves at school—the only person, she says idly, who keeps her from going in and shooting everyone there. Toward the end of the film she takes the teddy bear to the river, coos at it, and comforts it, and then drowns it in the water. Other childhood objects appear often in mumblecore cinema, whether screenprinted on t-shirts or placed around the room—unicorns and rainbows are the predominant theme. It may be a silly comparison, but the technique is also used by Chris Marker in his essay film Sans Soleil. Marker's repeated objects are the owl and the pussycat (remember that old nonsense poem by Edward Lear?) these repeated favorite objects are a visual language that are meant to help add autobiographical cues about the director.
In terms of autobiography, it is worth noting that although Stay the Same dwells obsessively on young girls, the director is herself a young woman. There does seem to be a drive toward autobiography in Stay the Same and in mumblecore in general. mumblecore is above all a genre of embarrassment (kissing stuffed animals, making stuffed men, and in other films, awkward sex). This gives the films an energy of their own, the audience squirms under the camera's relentless, if dispassionate, lingering over each new painful situation. Essay filmmaker Ross McElwee is similarly driven toward confession of his own inaptitudes. In Sherman's March he dwells conspicuously on the young women he desires vaguely and is almost gleeful in revealing his inability to approach them in any substantial way.
So where does all this leave us? Although I'm not sure I came any closer to understanding what Nakadate is getting at, the genre of the essay film does provide a language through which to interpret her work. The genres aren't analogous, mumblecore is not the essay film, but like the essay film, what energy these films do have seems to come from a drive toward authenticity, a playful approach to filmmaking that mixes both fiction and documentary forms. This hybridization of forms suits mumblecore 's subject matter, as the state of youth is defined by a willful suspension of disbelief.