In Sight: No Shoes No Shorts No Service by Montana Wojczuk
Montana Wojczuk reports on some of the energetic, stylish shorts of Sundance 2009.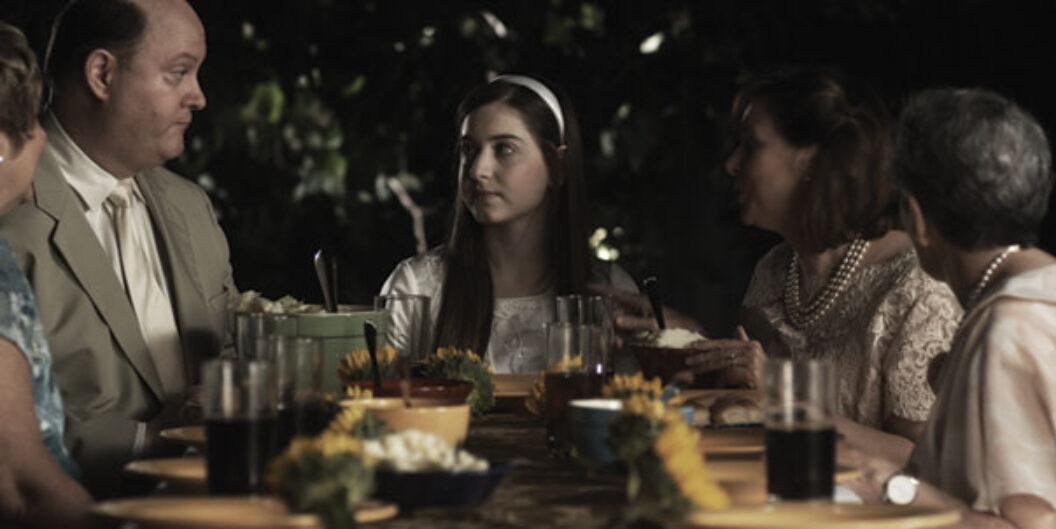 A brief roundup of some of the short films I've liked so far. Several of the filmmakers who have shorts this year went through the Sundance Labs, and there's a grand tradition of short filmmakers who then go on to have their feature-length films accepted a few years later. So there's a bit of a consensus that really sparkling short films are a good indication of talent on the rise.
A friend (who programs the shorts at the Boulder, CO, film fest) tells me that Australia offers finishing funds to their filmmakers, so many of the Australian shorts, in her opinion, come out looking better than their stateside counterparts. When people have the money to do good editing/mixing/color-correcting it's easier to see what the film was meant to be.
While not all of the shorts I liked were spit-polished they all have in common an energy, a sense that there's a strong idea behind the visual razzle-dazzle.
Shorts, in brief:
"Rite" by Alicia Conway
A young girl goes through a bizarre, metaphor-laden rite of passage. Very stylish and disturbing, could be called "The Discrete Charm of the Bourgeois." Not a good idea to watch before breakfast.
"Little Canyon" by Olivia Silver
A father takes his three children on a road-trip to the Grand Canyon; but on the way we discover that his wife has left and he's taken off to move the rest of the family to California. A beautiful character study in close-quarters (the car, rest stops, fast food joints), especially of the younger daughter. To me the film had at its heart, children's incredible power of forgiveness.
"Trece Años" by Topaz
Shot on location in Cuba with 5 actors who had only met the day before, "Trece Años" is a film about a young man coming home to his mother and siblings after living in America for 13 years. Part of a longer film titled "Americana" that is an exploration of the American identity crisis (the section shot in Istanbul won Best Short Short at the Aspen Film Festival this year).
"Chop Off" by M. M. Serra
Geek love, circus freaks, and a man who chops off pieces of his own body for pleasure. Shot in 8mm with hallucinatory clips of archival footage of circus performers and original interviews with the disappearing man.
"Abbie Cancelled" by Jessica Burstein and Robbie Norris creators of "Dumb Bunny"
Two couples who have never met are forced to navigate a minefield of embarrassing moments (over dinner) when their mutual friends cancel on them at the last minute.
All of these generous filmmakers have agreed to give BOMBlog interviews, so I'll be writing more about the films when I post the conversation.