In Sight: Muse Film Festival, M. C. Escher's Infinite Vision by Montana Wojczuk
Jean Bergeron's film on M. C. Escher, Achever l'inachevable (Achieving the Unachievable), shown at the MUSE film festival.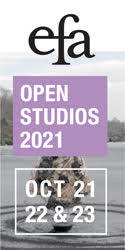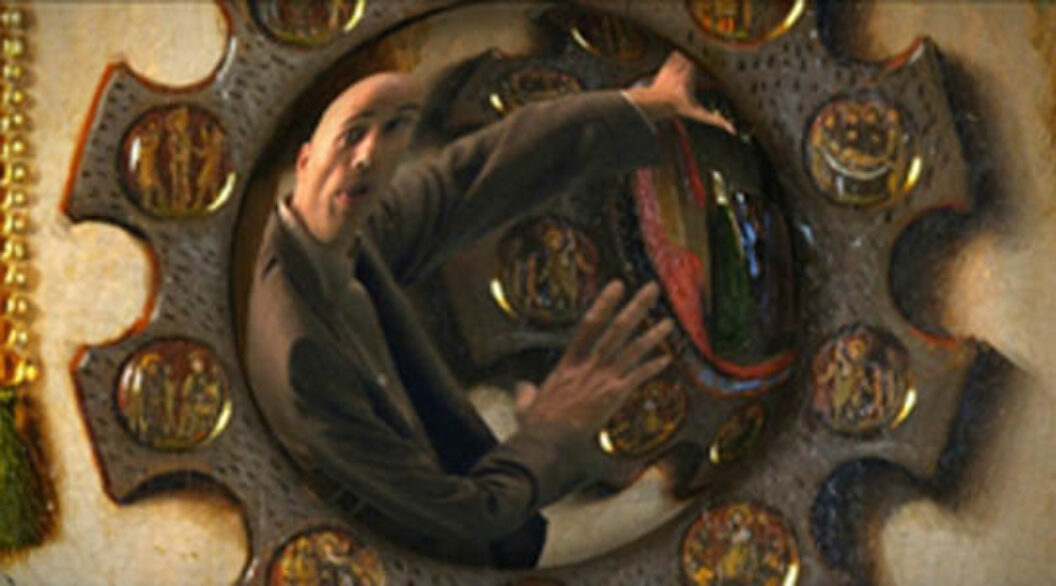 Last night I headed over to the Morgan Library to check out the MUSE film festival—documentaries focusing on "Art on Film" selected from the Montreal Film Festival. As I walked in the grand entrance to the Morgan on Madison Ave., I remembered how often I used to chide myself for not ever having visited the library or museum housed in the space. I used to spend a lot of time at 40 Park around the corner, emerging early in the morning and doing the walk of shame to the F train. Walking past the Morgan I'd usually be trying to decide if I needed to go all the way back to Brooklyn for a change of clothes or if I should try to work some magic with a belt, inevitably I'd think, "God, I really should visit the library one of these days."
MUSE was a great excuse, the films cover a range of artists from Warhol to Eileen Gray, the eccentric laquerwork artist who created and lived in what is still considered to be one of the most architecturally stunning houses around.
Last night the series featured Jean Bergeron's film on the famous artist M. C. Escher Achever l'inachevable (Achieving the Unachievable). The filmmaker was on hand and said in his introduction that the reason he'd made the film was that when he'd discovered Escher's work at the age of 12 it gave him chills.
"I made a film I intended to speak to the guts," he said "not to the brain at all." Bergeron himself comes from a scientific background, a whole family of scientists in fact, and this shows in the subject matter of the film. He interviews artists and physicists along side each other, resulting in a conversation not only about Escher's work but about the similarities between mathematics and art.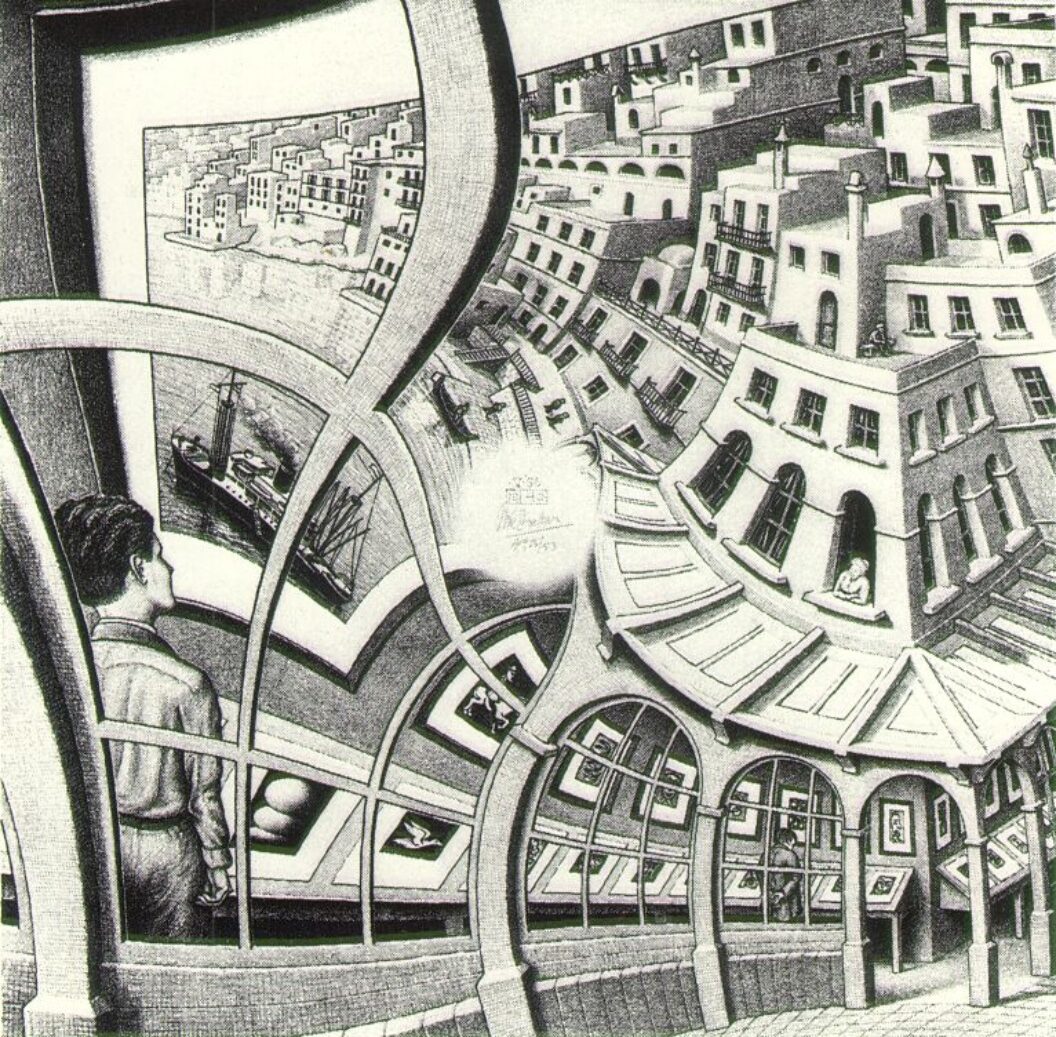 The film has a mystery at its heart—a strange blank space that Escher left in the middle of his famous piece, Print Gallery. Escher (1898-1977) made a conscious choice to leave the space blank, and he even put his signature smack in the middle of the void. After Escher's death, physicist Hendrik Lenstra took up the challenge, putting some of the best minds of his generation to work cracking the riddle. Of course first he had to figure out if there was even a riddle to be cracked. Lenstra says "I knew that the day I had the right question to ask I'd also have the right answer."
Bergeron makes extensive use of computer animation in his film, which comes in handy when trying to explain complex mathematical problems. Although Escher's son would later say his father believed himself to be awful at mathematics, physicists long after his death were still wrestling with the complex paradoxes of his work. Escher was entranced by paradoxes of perspective, his work was influenced by long stints studying architecture in Rome, where he could absorb the lessons in fore-shortening in Michelangelo's Cupola in St. Peter's Church (Michelangelo also started out wanting to be an architect), and DaVinci's revolutionary use of perspective.
Guided by a narrator, aided by vivid, almost choreographed computer imaging, the film unfolds almost literarily—weaving a tale of one artist's ambition to push the rules of perspective past their breaking point. It isn't giving too much away to say that Lenstra's work reveals Escher to have achieved the unachievable: infinity. Both Lenstra and Escher shared the belief that intuition was essential to their work (Escher drew heavily on his dream life to create the warped realities of his prints), and Bergeron seems to be following his own bolt of lightning here. Chills city.