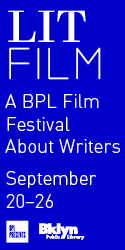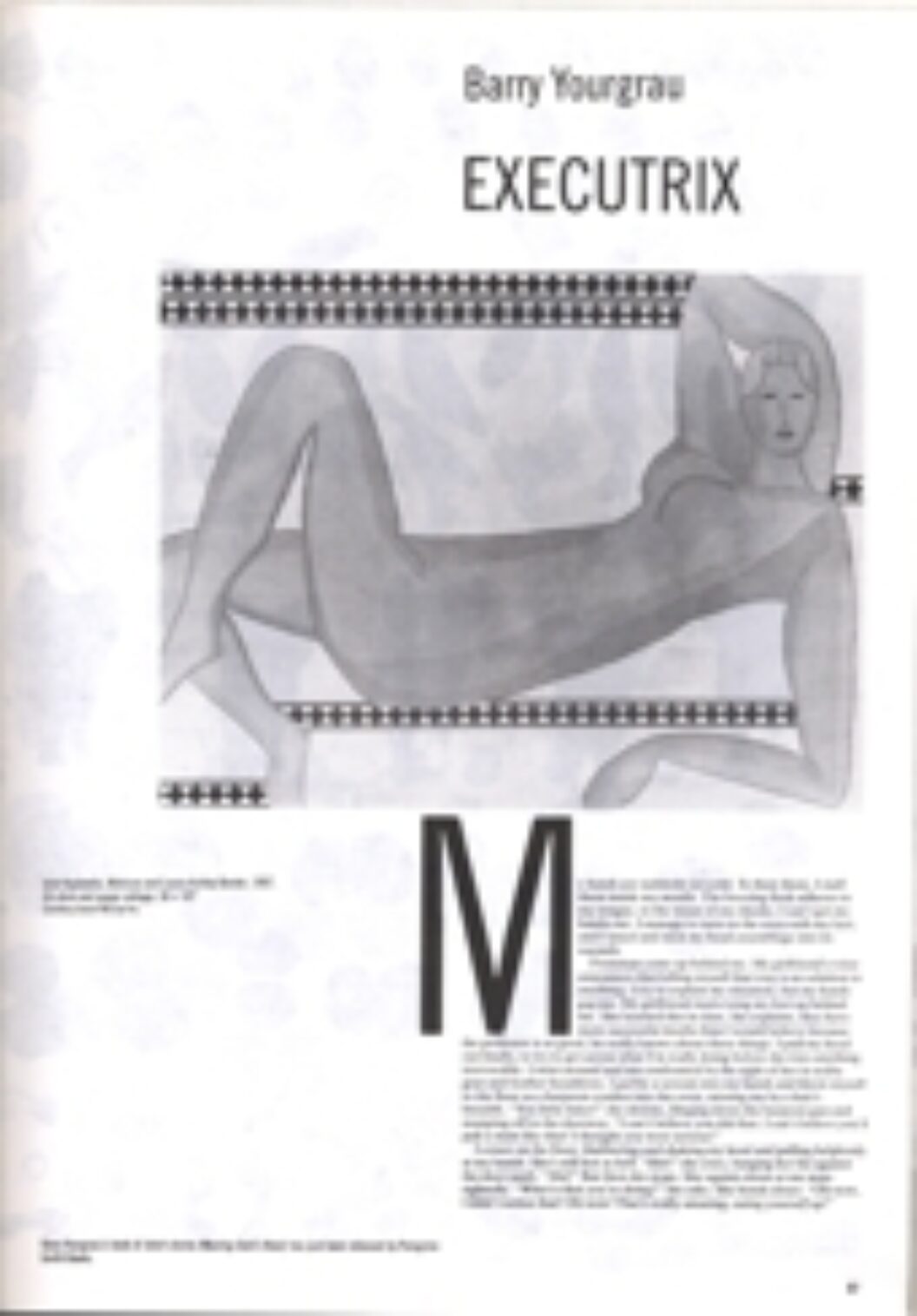 I came upon Barry's work in the BOMB Archive first with the piece "Executrix"— its savage charm swiping me sideways till I burst out laughing. No mean feat nowadays. His short short stories match perfectly paced momentum with finessed economy and a playful sense of the surreal.
The story "Executrix" has a girlfriend mistaking her man's head in the oven as an attempted suicide; she decides to push matters further:
I twist around and am confronted by the sight of her in scuba gear and feather headdress. I garble a scream into my hands and throw myself to the floor as a harpoon crashes into the oven, missing me by a hair's breadth. "You little faker!" she shrieks, flinging down the harpoon gun and stamping off to the doorway. "I can't believe you did that, I can't believe you'd pull a stunt like that! I thought you were serious!"
In an earlier story, "Evening," we begin with a description of a girl by a window:
which is open to the evening. She is robed demurely in white. She smiles, sadly. On the small dustless table beside her is a thin cake of soap in a dish. Every few minutes she breaks off a piece of the soap and places it delicately in her mouth and chews. Her lips are frothed with soapy foam. It glitters like infinitesimal jewelry in the last rays of the sun.
From here the narrative shifts, subtly leading us by the hand to new, unexpected places. Yourgrau's imagery is vivid, refined, and dramatic. In fact I can imagine both these stories as theatre vignettes: edgy, beautifully produced, with just the right amount of restraint to maintain his dark, poised humor.
We are used to contemporary wit managing our expectations in a simulation of subversion—its form eerily familiar—so it was fun to be surprised by these gems in the archive, with their relaxed originality in a time of Reaganism, AIDS fallout, and popular cultural excess. While an important anthology such as Sudden Fiction: American Short-Short Stories by Robert Shapard was in circulation by 1983—featuring works by Hemingway, Carver, John Updike, and Grace Paley—Barry Yourgrau's stories were quite radical, short short stories still being considered a subgenre. With the growth of the Internet, blogging world, and competing high turnover of material, flash fiction has re-emerged as an established literary form.
I leave recommending a third story, "Call of Nature," published in BOMB 1983. It is Beckett-like in its elegant simplicity and an excellent example of Yourgrau's cheeky, skillful writing.
Sascha Behrendt is a writer and poet based in New York. Working on the BOMB Archive she got to discover some of the unique art and literature published by BOMB in the 1980s.