This First Proof contains the story "In My Yoke Skirt."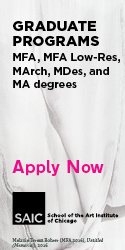 In my anklets and in my yoke skirt I approached the herbage, the garden front of the exclusive neighborhood where my mother and where many of my race live.
Mother's house is made of a single type of stone, brownish stone.
With all that wealth, they had prepared a feast. Bacon and eggs and pin-sized celery in a foreign-styled dish. They were very excited. It was like gold! I am rich too, but I have no money saved, but I am rich.
Mother showed me the item in her hand. She said, "I like it, but I didn't like it at first, but then I decided I liked it, because I wanted something special. But you can't get it wet and it's fake. But these things are very rare. It's very old. The colors are not nice, but they're odd, that's the whole point. You will get lots of enjoyment from that."
She also offered me a fly brooch with red eyes and a greyhound's head under crystal. What did it mean?—to put it frankly.
On a thin chain Mother wore her purple glass grape clusters.
Now, my old mother who stood near the balustrade, is pleasant and kindly, honored and loved by all the people. She is very small and very careful. I had a drink or two. My new gems I stowed in the valise I tend to take to and fro.
From Mother's piazza, I saw an elderly man, my former husband, who digs without tools, without gloves, on his knees. He started sneezing, but it was a bullshit sneeze. He did this—sniff, sniff. To make certain he saw me, I screamed. I lifted my foot tip toward him, as I neared.
He was tending Mother's common nettles dried by hardship and deep blue delphinium and other growths.
"Milka, don't!" my former husband shouted.
The discussion which followed left a permanent trace.
It was an irksome morning—it must have been summer.
Above his head, the sun was framed by a slick black border.
I was unfortunate and not unromantic. Do I have a project?—a goal? What it is—I have a secret. I began to wish to meet his new wife.
One day—it was a day just the right length—the next step was taken. The streets for the most part were pretty quiet.
Just south of Mother's house are the houses with cut-work trim in a row where my former husband and his new wife live. In their national costumes, many residents have an agreeable look, if you get to see them. I climbed down the slope.
Through heathers, the shrubs, through all the walks, the steps, and the pools, I got to the Grogg house. The name is Grogg—the same as mine. Their property is full of woody bushes.
And although unexcelled visitors' accounts are being set down in books and manuscripts in every calendar year—their views and their perspectives—I do it here, too.
I am of above average height and I have a stiff body and I have lived to tell a tale that is lurid.
* * *

I took off my shoe boots, that were in first rate condition, after following my rival, Mrs. Grogg, into her house along their graveled walk. The bearberry near the house was a plentiful crop. They have a sad-looking active cat. Mrs. Grogg offered me cooked, baked, done cookies.
In Mrs. Grogg we have both a fine woman and a spoilsport. She is to be congratulated. She also has a face you love to look at—flowing, slim, and well-draped. Her immediate goal she says is to gain honors. I will tell you that I said, "Where is Kevin today? He had a full beard the last time I saw him."
"He is visiting an old relative in the city," she said.
There are so many things I do not like about their cat. One cheek has more whiskers than the other cheek.
I was sorry not to have come here before and she was surprised, perhaps, by the great respect I paid her. She thanked me for coming and she chopped the head of cauliflower into florets and worried them into a puce tureen.
"I have one just like that, only mine is blue," I said.
She said, "This is blue and they're hard to find."
She took this floret and then bumped aside that floret and then brought a fantastic floret closer to an ordinary floret—as if to say—"I recommend the two of you"—and then she was taking care of every floret, and then she tapped every floret she had removed from its rightful place.
Please, Reader—if you creep up upon a story—best to creep back away.
She chuckled, so my conversation didn't seem to bother her. I said, "The night you went to the party and met Kevin and took your clothes off—what were you wearing?"
"Possibly whatever was simple," she said, "that I could deal with."
She said, "I remember I was at a party with a friend. I'll recall his name. He owned a sailboat. He usually had the boat loaded with beer cans and cans and cans and cans of beer down there. On a warm night you lifted a couple of boards—it was like fish—all those cans of beer—we definitely had beer. I ended up with Kevin. He had foam on his mouth. His trousers were tucked up over bare legs."
"I tried to avoid leaving blood on anything. We used to giggle. He's turned out to be a lovely character. I could talk about sex at quite some length, but believe me, I can be very happy."
While going to get my shoes, I watched her glance curiously at me and then she looked very frightened. I did not leave promptly and over the years I've become very frightened.
Over the years I've swallowed down bursts of tears and tottered along with considerable foresight.
Diane Williams's most recent book of fiction is Romancer Erector. Her other books include Excitability: Selected Stories; This is About the Body, The Mind, The World, Time, and Fate; Some Sexual Success Stories, Plus Other Stories in Which God Might Choose to Appear; and The Stupefaction. She is the founding editor of the literary annual Noon.
Originally published in
Featuring interviews with Chuck Close, Kara Walker, Mamma Andersson, Howard Norman, Peter Nadas, Bela Tarr, Benedict Mason, and Kate Valk.