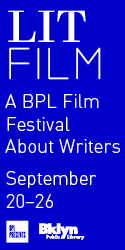 In the early hours of December 7, 1990, in his Hell's Kitchen apartment in New York, the exiled Cuban writer Reinaldo Arenas committed suicide. It was a meticulously planned suicide: after writing two letters—one for the police, clarifying the circumstances of his death, and another for the Miami colony of Cuban exiles, urging them to continue the fight against Fidel Castro's rule—the well-known novelist and poet swallowed a handful of sleeping pills, washed them down with shots of Chivas Regal and lay down to wait for his death.
Three years earlier, Arenas was hospitalized with PCP and diagnosed with AIDS. Astonishingly, even though the disease completely weakens its victims, both physically and mentally, in these remaining years Arenas had a prodigious outburst of creativity: he completed two books of poems, two novels, and his autobiography. He had already published a considerable body of work, including the book-length epic poem El Central, the novels The Graveyard of the Angels, The Ill-Fated Peregrinations of Fray Servando, The Palace of the White Skunk, and the novella Old Rosa.
His was a tragic life with a few brief interludes of success and good fortune. It was framed first by the dictatorship of Fulgencio Batista, in which Arenas lived his early years, and later by Castro's regime, in which he suffered imprisonment and the destruction of his manuscripts.
In August 1980, with thousands of other refugees, Arenas finally left Cuba from Mariel. Our agent, Thomas Colchie, introduced us in 1981, when Reinaldo moved to New York, around the corner from where I lived. We had a great deal in common: we were both gay Latin American writers, and we were neighbors. At first, we saw each other socially rather often, but as the years passed, a certain reserve crept into our friendship. But whenever he brought out one of the magazines he edited in those years—such as Mariel, a Spanish-language literary review published in Miami—Reinaldo would ask me for a poem; when he published a new book, he would thoughtfully present me with a copy; and almost on a weekly basis, we would run into each other in the neighborhood movie houses, at the post office, or at the supermarket. On these occasions we would end up taking walks, talking about our dislike of New York winters and exchanging news of our friends in common. Ours was a cautious but cordial friendship. The searing intensity of his passions, and his monumental hatred of Castro—and Gabriel García Márquez, for his support to the Cuban revolution—frightened me, although I knew they were fully justified.
Last September, I found out his health was deteriorating. I went to visit him, and he indicated that he wished to apply for a grant from the PEN Fund for Writers and Editors with AIDS. The air in his apartment was stagnant, and the vases in the living room were choked with rotten flowers; on the dining-room table lay copies of the two manuscripts he had just finished—thousands and thousands of pages, and Reinaldo a shipwreck disappearing in a sea of paper. His handsome face was hideously deformed by the lesions of Kaposi's sarcoma; he was very weak, and pale, as if all his blood had been consumed by the disease. He was, in fact, able to speak only with great difficulty, because of a painful sarcoma in his throat. Even so, he wanted to talk. Almost in a whisper he spoke at length about the sadness of being a homosexual in the context of Latin America's machista culture; about the AIDS epidemic and how it had set back the progress of the gay movement in Hispanic culture, how it was putting us back in the Dark Ages; and about the tyranny of Fidel Castro. The following day he was hospitalized, and in the month he spent at Roosevelt Hospital, his health improved notably. His outlook brightened, and he was making plans to spend the winter in Puerto Rico, by the beach.
He returned to his apartment visibly improved. I thought his final wish of dying by the sea would be granted. But in spite of his fame, in spite of the awards (among them a fellowship from the Guggenheim Foundation and one from Cintas given to a distinguished Cuban artist) and the translations of his books into more than a dozen languages, Fortune was cruel to him. It gave him genius as a writer in exchange for a martyrdom of persecution and misery.
On December 19, 1990, at a Catholic church in Manhattan, a handful of Reinaldo's friends attended a mass in his honor. The priest tried as best he could to rationalize his suicide, implying that perhaps Reinaldo was not aware of the enormity of this action for a believer. But all of us present knew perfectly well that in the last, terrible act of his life Arenas had been fully conscious of his tragic fate.
Originally published in PEN Newsletter, reprinted with permission of the author.
Originally published in
Featuring interviews with Christopher Cozier, Carlos Garaicoa, Maria Elena Gonzalez, Antonio Benitez-Rojo, Zee Edgell, Wilson Harris, Eddie Bobe, Marc Ribot, and Orlando "Maraca" Valle