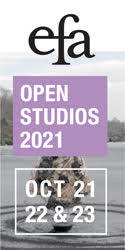 You have a central pluck and resilience which is good but is made more interesting by a slight wounded edge—like a shirred oyster. I like you for this trembling edge, my shirred oyster.
          —A writer in love with me.
You are the most intelligent woman I've ever met—except Hannah Arendt.
          —A librarian in love with me.
I can't be kilt.
          —A wrecker driver in love with me.
Teach me how to laugh.
          —A drunk in love with me.
Teach me how to laugh.
          —A serious young man in love with me.
Don't tell anyone I'm a county planner.
          —A county planner in love with me.
If I were younger, you'd frighten me.
          —Another writer in love with me.
If you'll get out of that chair I can sweep.
          —A cleaning lady in love with me.
If you'll leave I can spray.
          —A bug man in love with me.
I'd like to protect you.
          —The serious young man in love with me.
College cheerleaders are the distillation of High School's Best This and Most That.
          —The shirred-oyster writer in love with me.
He likes it better when you laugh at his jokes than when he laughs at yours.
          —My other writer in love with me speaking of the first.
I can go clockwise, but if I go clockwise, I fall every time.
          —A Cage of Death motorcycle rider in love with me.
Any of these lovers is capable of speaking at greater length if I choose to let them. The wrecker driver, the daredevil cyclist, the cleaning lady, and the bug man are more articulate, by far, than the librarian and the two writers. The serious young man who wants to protect me is lugubriously priapic with the need to talk. But he, like the two writers and the librarian, is so practiced at talk that the blather lacks precision. It is as if there is a machinery of articulation, and running that machinery gradually increases the tolerances of the moving parts until the entire contraption, though technically yet running, rattles and wobbles more than it works. You don't get this all-over-the-roadness with the putatively inarticulate. They are clear bells in the modern orchestra of the daily noise of civilized life.
But I find that you can not live on Ritz crackers and a wrecker driver in your wordless bed late at night alone. He stops chewing long enough to ponder what Mr. Letterman is laughing about but not why Mr. Carson has the world's smallest horses on his stage. Against this, for reasons aligned with forces of cosmic balance, you must eat camembert and water crackers with the librarian and watch "Meet The Press" on Sunday mornings. The librarian stops chewing at nothing.
Why do you want to be that way? You're okay. Cheer up. And you have a 4.0 body. You're something else. You're—

—The serious young man in love with me.
Depression has given way, these last years, to a less troubling disease I have no medical name for. I call it Sitting In My Lawnchair Thinking About Nothing And Not Unhappy Except At Prospect Of Having To Get Up. Whole days, almost, can go to this new and not unpleasant malaise. It is of course obvious that the world would be a better place if we were to take to our lawn chairs by the thousands. Alas, it is too late for the lawnchair solution to our problems in the modern world. I do not like the webbed jobs. The slats, the canvas slings, the gently bouncing metal scallops, fine.
Lawnchairs and lovers, you can not have too many of them. Place them where you need them, and plop down on them, and go nowhere in a hurry. I have no capital gains and no capital losses. And all my lovers are in love with me, to a man and to a chair.
I nearly got married once, but I got out of that. It came down to incompatible cigarettes, at the least.
Underwear would have been next.
Superficial posterior lack, or loss, of affect, is what I have. Is what I have the most of. The world is a web of symptoms, and most of us are caught in it struggling in a modest, appropriate way. There are one or two big spiders running around controlling the game. You rarely meet them. The smart ones do not assume human, singular form, and generally remain anonymous. The less smart, generally, go to prison. The prey, us, we, wee us, remain technically on the outside and pay for it all.
I have four lovers coming over today. There is no problem should they see each other, or even should they briefly overlap. I have set up what would be called zone coverage in sports. The writer in the morning thinks the writer at noon is coming for lunch and for me to laugh more at his jokes than he does at mine. The wrecker driver will see the second writer as, somehow, part of my job. The librarian who arrives slump-shouldered and CRT-eyed after a day of processing will see in the wrecker driver a man who wears his pants so low you can see the crack of his ass, a man in whom no one he, the librarian, is interested in could possibly be interested in. I would not let the wrecker driver see the daredevil cyclist, however; of that you may be sure. I will have had four good, wounded, helpless men in one day. Together, they add up into something complete. They are not unusual fellows, they are in love with me, I am not the Wife of Bath myself.
Let us put it this way. You can get a lot in this world with a husky voice and a simple wardrobe and a lean leg and a clean kitchen if you want to. You need to laugh when you need to, laugh when people need you to, and never when they don't. That laugh and your lean leg keeps them moving smoothly on the web of symptoms, keeps them convinced the spider is at bay. Fourteen, 15, I don't know how many people are in love with me. I don't know, I don't know, and I don't care.
No set of lovers is complete until you have one whose irrepressible impulse is to tell you, in intimate detail, of all his past affairs. All men, of course, suffer from this curious proclivity to an extent, but my loquacious lover is consumed by, is so beside himself with imprudent revelation that a kind of charm finally obtains: bird, I suppose, to snake. "She told me that her lesbian experimenting," he tells me, "had to do, she thought, with bad weather with her men. That's the way she said it, tempo male, she lived in Italy. She said she was surprised by how heavy breasts are, and that's true, a certain size—and not as you might think the large ones, but the oh about navel-orange ones—are surprisingly heavy, so I knew she was telling the truth. Then she told me about going catatonic after this hunk dumped her and painting all her appliances orange, and then drowning all the apartment-complex cats in the apartment-complex pool, and then painting the sidewalk outside her apartment orange, and then being put in a place, but she was not crazy, she insisted, then or now, and I don't know, it spooked me, I kept having visions of her coming after me with a butcher knife for nothing some night, so I, ah, ended it."
A loquacious lover will be, at a point like this, ready to kiss you. But not quite yet. "I was afraid of her. And you know that a scared lover is less useful to a woman—" he nods to me, reminding us I am a woman—"than one unfaithful or altogether impotent." Upon impotent he is fired-up and ready to make his move. From the charged sphere of a distant apartment full of orange appliances and a madwoman, he's ready to show you what's up his sleeve. It is not up his sleeve, and it is generally of considerable ardor, if you let the talking lover talk. You are free to let him have his way with you, to feel in you the deep, early roots of the story he will tell some day of you.
Padgett Powell's latest book is typical, a collection of short stories. He is currently working on the sequel to Edisto.
Originally published in
Featuring interviews with Pedro Almodovar, Lily Taylor, Suzan-Lori Parks, Gregory Crane, Saint Clair Cemin, Paul Beatty, Martha Rosler, Djur Djura, Nancy Spero, Richard Foreman, Robert Barry, and Edmund White.