In a Dark Time the Eye Begins to See: Michelle Memran Interviewed by Alix Lambert
The director of The Rest I Make Up reflects on the life and companionship of María Irene Fornés.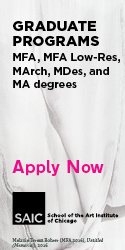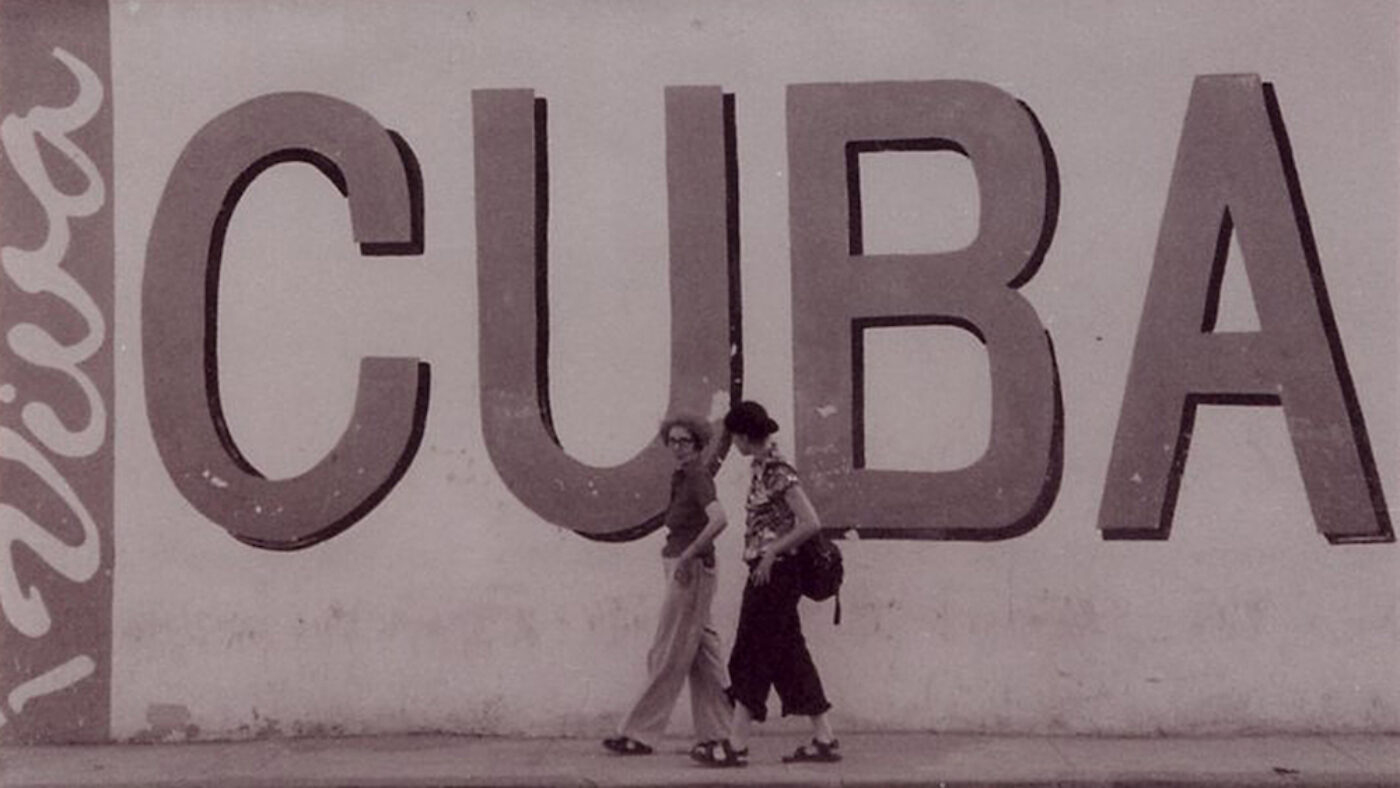 María Irene Fornés was a Cuban American award-winning playwright and teacher whose work and sheer force of personality have influenced generations of artists. She is also the subject of Michelle Memran's documentary, The Rest I Make Up, which recently had a weeklong run at MoMA.
The Rest I Make Up is an exquisite and intimate portrait of friendship between Memran and Fornés, made over fifteen years, showing two creative people learning from and with each other. In the film Fornés, who is facing the challenges of Alzheimer's disease, struggles with memory loss, but her artistic perspective on the world remains intact.
At turns, funny, smart, sad, and poetic, The Rest I Make Up examines the gifts of collaboration and creativity, as well as what it means to be an artist and a friend. I asked Memran to tell me about the day she first met Fornés.
—Alix Lambert
Michelle MemranI first met Irene (what she always preferred to be called) as a journalist, interviewing her for an article, long before we began the film. I wasn't sure what to expect when I met her. She showed up on the corner of Waverly and Sixth Avenue with kind of a skip in her step. She had this gray bob and these red glasses, and she said something like, "Let's get a beer," and we sat there for six hours. We became friends almost instantly. Later, I learned that she had dementia and wasn't writing. And that's when the film project began, by accident, with an old video camera one day at Brighton Beach.
There was this playfulness around the idea of working together, and for somebody like Irene who had been so industrious for her whole life and then all of a sudden, no schools calling, no writing commissions, no grant applications circulating—there was this void where she was just cleaning up her apartment, and seeing friends who were coming by, and not really knowing what was happening to her. At the time I was also not really knowing what was happening with me, and feeling pretty lost and coming out of the closet, and also being really young and not knowing, knowing I wanted to make things, but not knowing what I wanted to make.
It was about this conversation we were having between the two of us, and me being the camera and her speaking directly to me. And by her speaking directly to me she is speaking directly to the audience.
Alix LambertNeither of you had made a film before, which contributes to making the film not just a portrait of the evolving creative mind, but of the learning, creative mind as well.
MMIrene says she didn't know anything about writing when she wrote her first play, and because she didn't know what she was doing, everything became an experiment. We approached the film the same way. She gave me permission to not need to know anything about what I was doing. That made it exciting. We were both learning in tandem. She was teaching me how to be an artist and to embrace the accidents. Which was what I needed to hear because everything felt like an accident.
The film also became a tool for memory. We would have these conversations:
"I haven't seen you in so long."
"I was here yesterday."
"Really? What'd we do?"
"Let me turn on the camera. Here's the tape."
It was a lot of things all at once. It was a master class in creativity. It was a device for recalling memory. Irene's work didn't fit neatly into any kind of box, and the film doesn't fit neatly into any kind of box.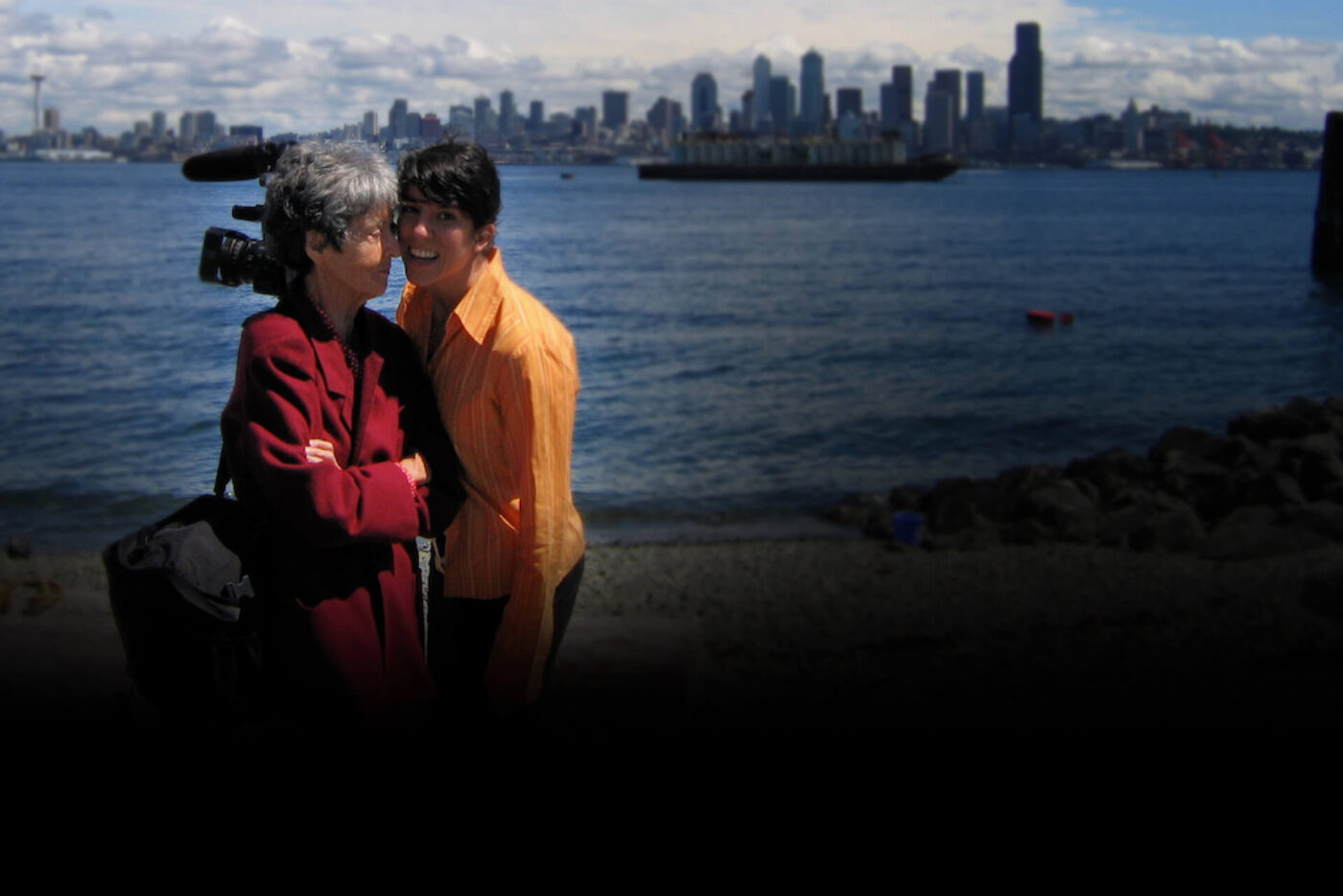 ALThe Alzheimer's doesn't seem to have hindered her creativity.
MMNot at all. Her plays were always operating on some level in the present tense. With her use of language and her use of the moment, she inhabits the moment in her work. During the course of our work on the film, she would constantly be drawing my eye to something I would have never noticed otherwise. Even in her apartment: "Look at how the sun is hitting that shirt and how it makes it even redder in comparison to the blue." She started off as a painter, so she was always particularly drawn to color.
ALShe has that great line about her not being hired to have a good memory. I was interested in this question of whether your memory impedes or facilitates your creativity.
MMI think it's a complicated question. Alzheimer's disease is incredibly devastating and affects people so differently. Some people shut down, completely retreat; for others, their personalities change or become more crystallized. For Irene, in many ways, she became the embodiment of her creative process. Her cousin talks about how when this was first happening to her. The whole purpose of her writing workshops was to free you from getting stuck and to free you from the limitations of what you think a play should be. And now that she had limited short-term memory, everything felt fresh. That was how I experienced her when we were working together. She would say one thing and then completely flip it on its head. There was that element of surprise and spontaneity.
The film means something so different to me now, as I'm going through an illness.
ALI wanted to ask about that. How has your perception of the film and the process of making it changed since you've been sick yourself?
MMAt the time we started filming, I was in my twenties and coming out of the closet, so her talking about not hiding anything, not having any need for privacy, all of that resonated with me. Now as someone who is in my forties with breast cancer, I watch the film and listen to her talk about not being afraid of telling people what is going on with you, and what's happening to you, because I am also being vocal about it on social media and finding a lot of comfort in talking to people who have it. I spent the whole year going to film festivals bald, I'm not hiding it. I've gotten a lot of strength from her.
There is a chapter in David Shenk's remarkable book The Forgetting: Alzheimer's: Portrait of an Epidemic, my favorite chapter, that talks about this man named Morris who gets diagnosed with Alzheimer's and starts writing about how the colors are suddenly becoming brighter, his sense of smell is becoming more acute. His experience of being alive is heightened. Shenk writes: "With less of a grip on what happened two hours or ten minutes ago, Morris reported feeling dramatically more involved in the present. 'I find myself more visually sensitive,' he said. 'Everything seems richer: lines, planes, contrast. It is a wonderful compensation … We [who have Alzheimer's disease] can appreciate clouds, leaves, flowers as we never did before … as the poet Theodore Roethke put it, 'In a dark time the eye begins to see.'"
ALCould you talk a bit about the response you have received from the Alzheimer's community and your next planned project.
MMI knew the film would have some resonance within the theater community and with artists in general, but I didn't know how it was going to land with people who were directly affected by Alzheimer's. There was a woman in Texas who came to see the film, and she had just been diagnosed with Alzheimer's and said that seeing the film made her feel less afraid. That sent shivers up my spine.
I spent countless hours at the nursing home with Irene. The film took fifteen years from that first shot to the final edit, and during the course of that I saw Irene go from early stage, to middle stage, to late stage.
This is a population of people that is incredibly stigmatized and incredibly isolated. Someone gets diagnosed with Alzheimer's or dementia—a famous writer or famous artist, or it could be somebody of note that you hear about a lot and then they are branded with Alzheimer's, and you don't hear about them again until their obituary.
I think for people who have spent their whole lives working to go from that to nothing, to this void, it's detrimental to the spirit and it's detrimental to the psyche, and it also does a disservice to an audience who could benefit from that experience.
I would love for the next project to be something where people are invited to share their experience, with the camera. So they are picking up the camera. It's told completely from their point of view. You have people with memory loss documenting their own experience, as well as their caregivers or home health aids and their family members. So you are getting a triptych of what it actually is like.
ALWould they be grouped together in one project?
MMYes. There is such power in the multitude of perspectives. It can be a tool to help people navigate through the disease in an artful way, as opposed to making a message film or an infomercial. There's so much fear around dementia. And we need more stories that focus on what remains rather than what is lost.

The Rest I Make Up will screen on December 1 at Hallwalls Contemporary Art Center in Buffalo, New York, and on December 10 at Northwest Film Center in Portland, Oregon.
Alix Lambert is a filmmaker, artist, and author living in Brooklyn, New York.