Illustration and Language: Caitlin Keogh Interviewed by Caroline Elbaor
Painting the fragmented body.

Discover MFA Programs in Art and Writing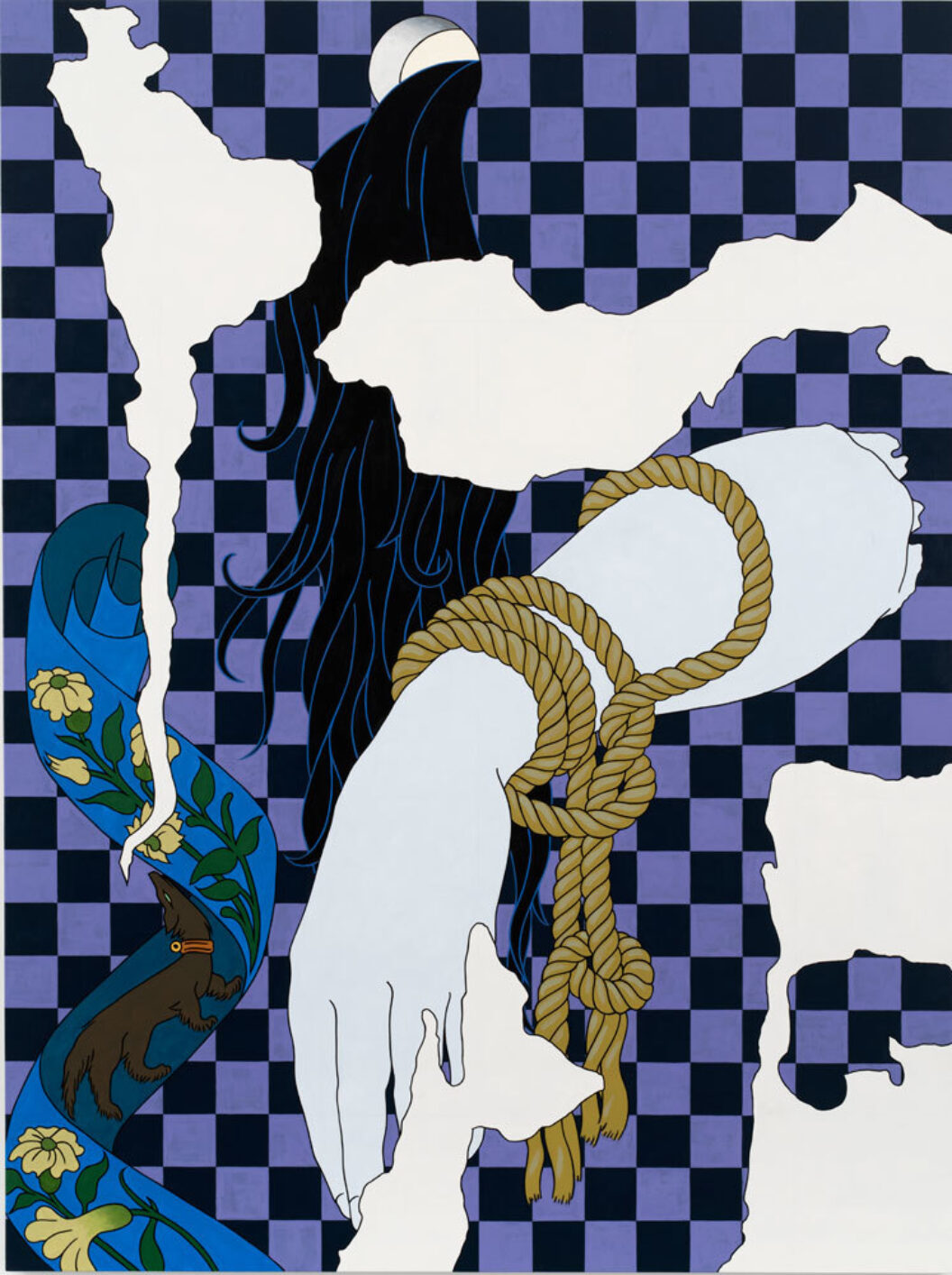 Throughout her work in painting and drawing, Brooklyn-based artist Caitlin Keogh frequently employs the image of the severed body part, always separated from an unidentified female figure. One might also describe Keogh's practice as transgressive—particularly in the wake of Trump, and during a time when the art world is redefining contemporary feminist art, for which Keogh's work plays an important role. Keogh's paintings offer a contemporary translation of art, design, fashion, and writing histories in order to question what it means to be a female artist working today. Concurrent with her solo exhibition Blank Melody at the Institute of Contemporary Art in Boston, I met with Keogh at her studio, where we discussed the thematic progression of her oeuvre since graduating from Bard's MFA program in 2011. 
—Caroline Elbaor
Caroline Elbaor Let's begin with your show at the ICA Boston. This is your largest museum presentation to date. What's on view?
Caitlin Keogh It's all new work. I made seven paintings total, and then there is also a group of drawings that respond to a poem by Charity Coleman, which is sort of the starting point for the imagery in the works.
CE What led you to make a new body of work that responds to this poem in particular?
CK Well, Charity Coleman is someone whose work I really love. She wrote a poem titled "Blank Melody" (which is the title of the ICA show in Boston) in response to my previous work. This new work for the ICA show is me responding back to her.
I've been thinking about how illustration—which is so central to my practice—functions, and how it has a close relationship to language. With this show, it felt really nice to be in a small loop making illustrations for, essentially, a piece of text that was also written in response to my previous work. There is an emphasis on communication.
CE The idea of communication stands in stark contrast to what is, in my opinion, an element of violence in your work. We see fragmented, mutilated body parts, images of physical restraint, knives, blood. What is the role of such severe abuse against the body, especially when juxtaposed with the delicacy of the fashion component?
CK Hmm. 
CE I mean, one might say it's a commentary on the long history of violence against the female body, extremetized here by the ultra-feminine fashion sense. But I feel like there's more than that.
CK
I think that the fragmented body is actually a really open metaphor. A lot of the violence that I depict in my paintings is taken from older paintings, so it is just appropriating. But at the same time, I'm also interested in the metaphorical role of the fragmented body, and the many ways in which it has been used over such a long history.
I do think the violence is partly a way of talking about painting as a subject. It's such an amorphous question to me. I think the reason to depict the violence is exactly because it is so hard to articulate.
CE
That's a really great way of putting it.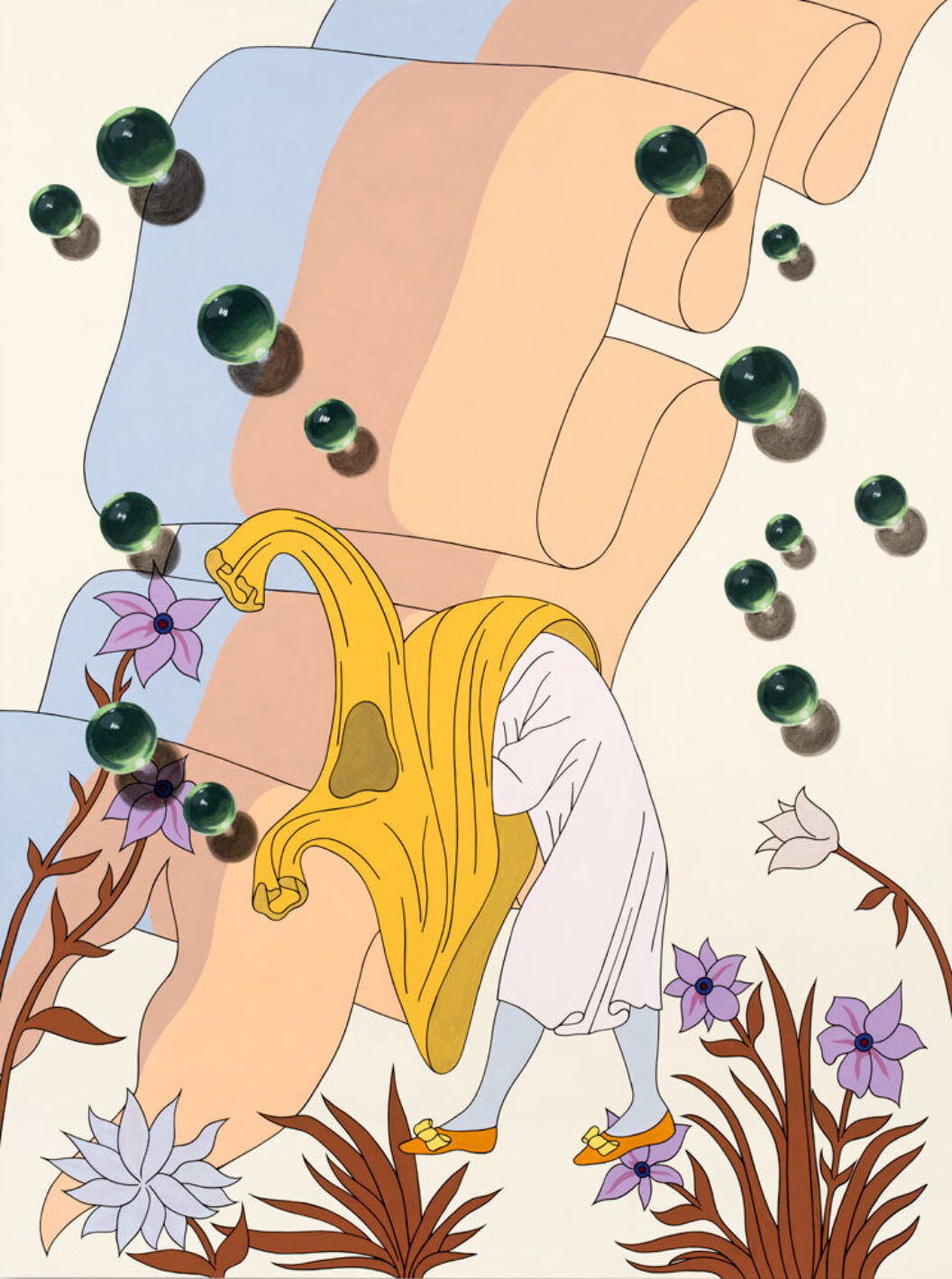 CK Yeah, obviously gender is a big part of my work.
CE How would you say gender and its fluidity fit into what you make? 
CK I think looking at historical painting influences my interest in gender. There's a sense of absence as a woman painter. That absence is not accurate—there were, of course, women painters—but the woman painter was outside the historical frame. I identify with a slightly nebulous art-historical or artistic figure.
I had first gotten interested in these figures outside the frame of a traditional fine artist, like Christian Dior or Cecile Beaton, from Beaton's photo of a model standing in front of a Jackson Pollock painting, wearing a Dior dress. It made me think about the hierarchies of cultural production. That picture, for me, was a really important way to tease out questions of gender when I was an undergrad.
CE You're talking about couture clothing and supermodels, which are typically associated with the glamorized woman. Is there a reason that you depict the female form in such an idealized way?
CK I think that kind of idealization of the female figure implies a lot of repression. The body being depicted is an object rather than a subject.
CE So, does this tie into the violence, where these perfect body parts have harm being inflicted upon them in some way?
CK I think so, yes.
CE Circling back to Coleman's poem and its influence on the ICA Boston show, how would you say text in general informs what you do?
CK I think I can actually answer the violence question a bit more here. With text, I think about the process of reading: you're taking information into your body, you're ingesting something, and that's like being penetrated by something. All these events—where the body is being punctured, being poked through—show a body being acted upon. I think that is the most interesting body to depict as a metaphor for an artistic practice.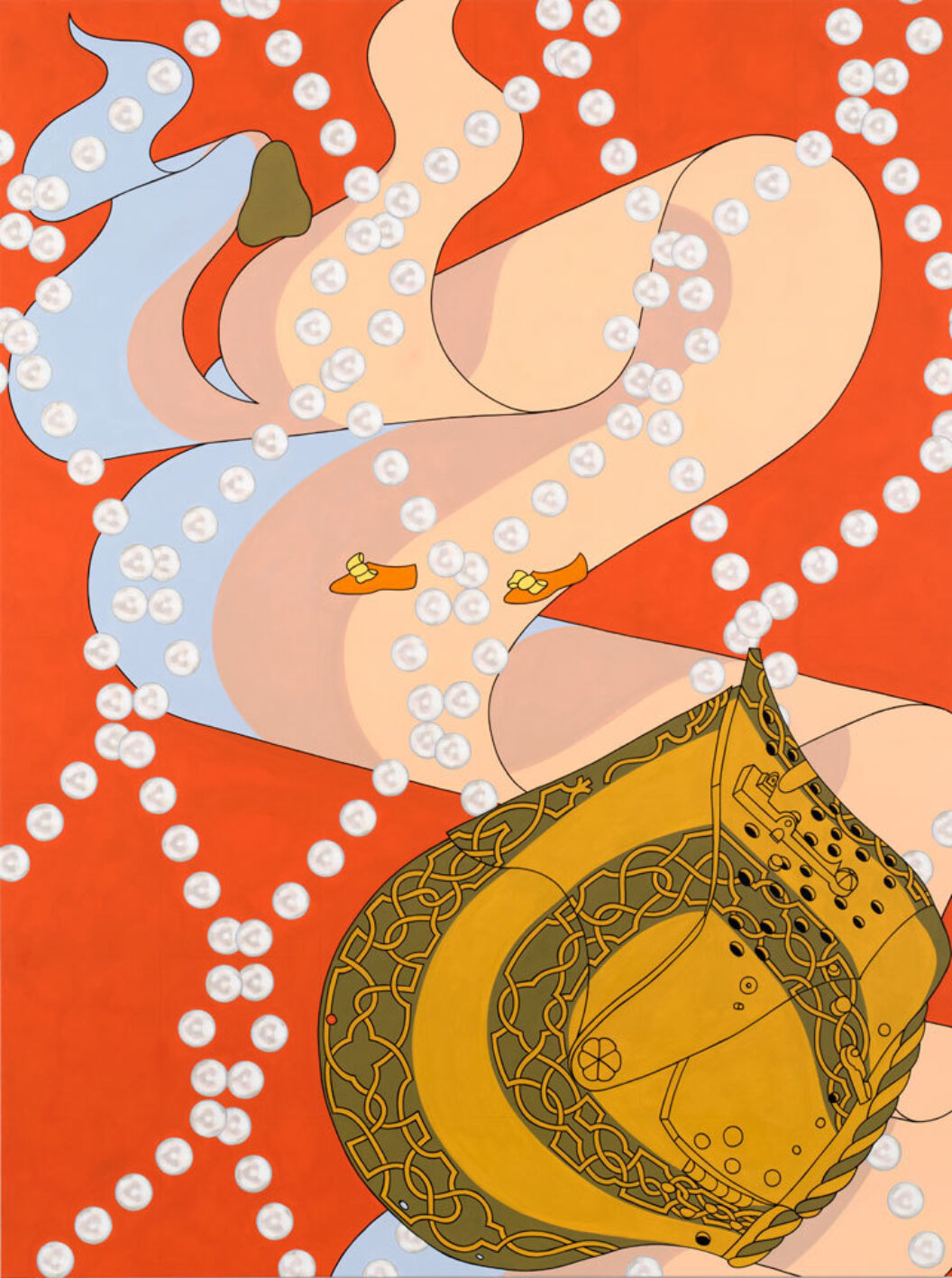 CE I want to specify, though, that it's always the female body you depict.

CK Yes. It feels a little bit more loaded and more urgent. 
CE Even before #metoo and #notsurprised came to a head, feminist discourses were starting to reemerge in contemporary art. I feel like your practice has been part of that discussion; it is often described as feminist work. I'd be interested to know if you felt compelled to contribute to the larger conversation after it rose to prominence, or if it was something you wanted always to pursue.
CK I definitely became really interested in feminism when I was an undergrad, reading Simone de Beauvoir, Kate Millett, and Marguerite Duras. Those authors felt like a support network for dealing with incredibly sexist assumptions that I was really surprised to encounter in art school. So, it felt like feminism was the way to answer those outdated ideals. I've tried to kind of keep it in my studio. I feel like it's always been there and that my work has been very slowly trying to catch up to how important that argument feels.
CE Continuing the subject of the early stages of your practice, I want to look back to your 2012 solo show of drawings at MoMA PS1. That particular exhibition focused on commerce, and how design and fashion are targeted toward women, with less emphasis on the body. Can you could describe the trajectory of your art from your older work to the exhibition in Boston, and how your interests have developed?
CK When I did the show at MoMA PS1, I was also making these "textile" paintings, sort of trompe l'oeil surfaces, that were coming out of an interest in op-art, which I was looking at as a model for how to make feminist paintings. That was really, really stifling. It was repetitive and labor-intensive, and it required that I push other interests out of the picture.
The drawings at MoMA PS1 were my first attempt to make work that I was easily attracted to while also still talking about illustration. I was trying to keep with this mode of picture-making that I felt I had gotten from illustration (I had worked as an illustrator making technical illustrations), and so I was interested in the way that a picture could be the directions for seeing something.
CE It sounds like there was also an internal struggle there.
CK For sure. And that went on for a few years, probably 2010–2014. Then when I decided to start these drawings in 2013 that were in the fashion-illustration style, I made them into really large paintings that became the Mary Boone show. That was the first body of work that followed the illustrative drawings.
CE Keep going … 
CK At the time, I was trying to describe what my condition was as a person spending all of my time alone in a studio, who had all of these fantasies that I wasn't sure how to deal with in my work. So I tried to depict a conflicted body. That's how I basically came to the work that I'm doing now, and that's still kind of where I'm at. 
The question of metabolism and the intestine does feel like it's becoming more and more central to my practice—going inside the body. Puncturing and tearing the image also feels helpful to me. It's a bit silly, but it's also a way of expressing my skepticism about making images: by literally poking holes in them. 
CE There are two things I picked up on there. One, that the work has become increasingly personal, and you aren't keeping a distance from it, like you initially could with illustration, if that makes sense. 
CK Yes. 
CE The second thing I want to expand on is your rising interest in metabolism and the body's internal processes.
CK I think a lot about the way that technique becomes a thing that the body gets trained to do, that the inside of the body knows how to do, and I've been looking at metabolism as a metaphor for artistic production. Metabolism feels like the part of the body that represents the process of seeing something, thinking about it, caring about it, wondering about it, and then ultimately making a picture of it.
Caitlin Keogh: Blank Melody is on view at the Institute of Contemporary Art / Boston until August 26. 
Caroline Elbaor is a writer and curator at Dallas Contemporary. She completed her MFA in Curating with Distinction at Goldsmiths College, University of London, where she investigated the role of shame in female sexuality and how it is manifested in the production of contemporary art.