I'Jaam: An Iraqi Rhapsody by Sinan Antoon
This First Proof contains a passage from I'Jaam: An Iraqi Rhapsody.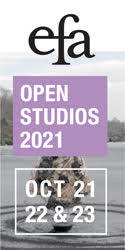 An inventory of the Baath Party's General Security Headquarters in central Baghdad reveals an obscure bundle of papers. The text—a scrawled manuscript missing the dots (diacritical marks) that distinguish one word from another in Arabic—is difficult to decipher. (By shifting one dot, a word can be made to mean its opposite.) The manuscript is assigned to a member of the party to read and transcribe to the best of his ability. I'Jaam is the product of this "editor's" imperfect work and contains signs of his exasperation in the margins, where his footnotes suggest the alternative meanings of the ambiguous prose.
Baghdad's July is sadistic. The sun's rays lash the backs of its inhabitants, burning into their pores to roil every cell. Perhaps this is why all of our "revolutions" choose July as their month to demonstrate their accomplishments. We have been taught to call these frequent events "revolutions," when they are actually scars on our history. A group of sadists get sunstroke and declare themselves saviors. Then they begin to torture people, and ride them like mules, especially after they discover that this is easier, and perhaps more pleasurable, than fulfilling their promises. Later, another group will come to depose the first, bringing with them longer whips and chains of a more economic metal. A sadistic circle forever strangling us. A political scientist would probably have little trouble disproving my theory, but in this heat and misery it appears, at least to me, a sound one.
To live here means to piss away1 three quarters of your life waiting. Waiting for things that rarely come: Revolution, the bus, a lover, Godot … and waiting so long that you drown in time, because time itself is a fugitive citizen, trembling with fear and stumbling on the sidewalk, only to be urinated and spat upon by a merciless History. I felt a cool breeze when I remembered that Falah would be on his way. Or perhaps diabetes was no longer considered sufficient grounds for exemption from military service. We were comrades in illness and soccer mania, and shared a love for the arts. Falah was a talented painter, but his work suffered from one inexorable fault that prevented him from staging an exhibit: he refused to include a portrait of the Leader in his portfolio. Even established painters, who could afford to ignore this unspoken rule, were called on from time to time to express their gratitude in newspaper or television interviews for the limitless support given to Iraqi fine arts by the Ultimate Artist.
It was our third day at the Ministry of Defense's "Special Committee" for reexamination. The experts and military physicians on this committee, handpicked by the Leader himself, were to subject all those previously exempted from military service to renewed scrutiny. It was said that those exempted for reason of obesity would be filmed to allow Him himself to render the final decision. And there would be no exemptions made this time for those citizens with "connections," who had previously been declared unfit even though they were as healthy as racehorses. Much was made of the unwavering justice of this new committee, but I still could not imagine relatives of important officials fighting on the front lines, even if they were found to be fit. They would most likely be assigned to an administrative unit in their hometown and struggle to show up once a month in order to avoid embarrassing their commanding officer.
The first two days, we waited for hours only to be rewarded with the most common sentence in bureaucratic parlance: come back tomorrow. It reminded me of a cartoon I had clipped from Alif Ba magazine and hung on my bedroom wall (as well as the wall of my memory): a government employee sits behind a desk like an emperor, and in front of him stands a poor citizen, fatigued after a long day in search of signatures and stamps. The citizen, out of breath and dripping sweat, needs just one more signature to finish his task, but the bureaucrat tells him, "Come back tomorrow so I can tell you to come back tomorrow."
I sought shelter from the tyranny of the sun in the slender shade of a palm tree standing across the street from the Ministry building. The sun, it seemed, had allied itself with the status quo against us and beat down its midday heat. Why had the Ministry of Defense chosen this quiet residential neighborhood for its offices? It was a dismal scene. Flocks of men lined to enter the building, some leaning on a cane and others on a daughter, or son, or wife. Most of them carried envelopes, mostly likely concealing x-rays or medical records, despite the fact that we had been instructed not to bring such documentation. The committee had decided that it would recognize no previous diagnosis and would instead rely solely on its own "evidence." Quick-thinking entrepreneurs had availed themselves of this opportunity and began to sell sandwiches and soft drinks to those standing in line. After only a few minutes (we said we would keep our appointment on "English time"), Falah appeared across the street. I said goodbye to the gentle tree and walked towards him.
We entered the gate and turned right, stopping in front of where a soldier was preparing to read a list of names. There was a group of about 50 men waiting—standing, as they offered no benches or chairs, despite the fact that we were all considered "damaged" in some way. Perhaps keeping us standing under the burning sun was a new treatment developed by the Ministry of Defense? Falah and I squatted against a wall.
The soldier stood at the top of a concrete staircase leading to the entrance of the building. He read his list in a steady monotone. When we heard our names, we were to call out "yes" or "here" or "present"—anything to prove our existence at that particular moment. Falah found a pebble on the ground and began to draw something in the dust between his feet. A man in his forties approached me wearing the thickest glasses I had ever seen, and asked the time. It was almost 9:00.
"A watch is an instrument for measuring lost time," I said to Falah, as if I had just made an discovery that would benefit mankind.
"That's a good first line for a story," he said.
As one name followed another, some of the men began to chat; others asked the soldier to reread a name. The rising babble no doubt offended the sensitive ears of the soldier, as he stopped reading the names and stared at us long enough to silence the entire crowd. Then a lecture began in a thick Tikriti accent:
"Look, I'm sick of this shit. You're not children. If you hear your name, say 'yes.' And stand in line. This isn't a coffeehouse or a Turkish bath. I don't want to hear any bullshit. Get it? Or are you too deaf and stupid to understand? Look, those who do get it can explain it to the others. I'm going to read these names and if I hear any of you say one word I'll stamp your military service booklet right now and have you transferred to the battlefront within 48 hours. My commanding officer will be more than happy to get rid of you sick bastards. And if you want to complain, go ahead. My name is Hasan; I dare you to file a complaint."
He sighed and went back to his list, trying to find the last name he had read. I looked at Falah, who smiled sarcastically and nodded his head silently. The man in the thick glasses mumbled something I couldn't make out. The frustration of the crowd was visible in their tired eyes. But who would say anything? Falah's name was called, and he stood.
"Wait for me?"
"Yeah, I'll be in front."
"Zayn. See you soon."
He joined the others in a long line. The officer called three more names before he led the group into the building. After a few minutes more he came back out and began reading names from a new sheet. My name was on the third list. I stood in the line and entered the door.
When I was 18, I reported for my first examination at the military conscription center. At the time, it was carried out by one military physician and took only ten minutes. Now it is different. The soldier ordered us to remove our clothes to our undergarments, divided us into groups of five, and directed us to sit on the benches that lined the long hallway that led to the examination room. We were to enter the examination room, stand silently in front of the committee, and speak only when asked a question. A soldier stood on either side of the hallway, and a third at the door to the room. I took off my clothes and spent about ten minutes sitting on the bench, enjoying the cool streams that flowed from the committee's air conditioners. I began to contemplate the possibility of conscription, but before I could fully rehearse the anxiety that followed that thought, I heard my name called. I walked toward the room, and the soldier at the door told me to stop. I watched another young man leave the room, and heard the order to enter. Three men in white coats sat behind a wide table, and the Leader observed the proceedings from a photo above their heads. Below his portrait read an inscription written in angular, Kufic script: "The sweat shed in training lessens the blood shed in battle."2 Another man stood in the middle of the room to my left. He looked younger than the other three, who were probably all in their fifties. After they had read the forms in front of them, one asked me to extend my arms. My right arm appeared normal and strong, while my left, weak because of a benign tumor that was found in my brain when I was 12, drooped like a withering tree branch.
"Walk forward a little," said the one in the middle. I hoped they would notice my slight limp, which was more pronounced that day because of the whisky Falah and I had drunk the night before. I had walked to within a meter of the table when he stopped me and said, "Enough. Turn and walk back to where you were standing." They each began to write on their papers and the one in the middle told me to leave.
"And the verdict?" I asked.
"It will appear on your military service booklet at your conscription center."
I left the room and dressed quickly. The soldier at the door pointed the way out. I breathed a sigh of relief despite the disappointment of the postponed decision. Falah was waiting outside. They had asked him about his daily insulin injections and demanded to see their marks. We visited the conscription center in eastern Karada four times during the following month before we received the results; we had been declared "unfit for military service." The committee, it seems, had introduced new vocabulary—before, we were considered "exempt." Damaged goods in times of war.
These words recorded in our booklets didn't quite overwhelm us with joy, but did spread a tranquil comfort over us in knowing that our death might be postponed until the next committee, or the next war. We celebrated by going to Mansour Mansour, our favorite bar. It was on Sadoun Street, next to the Iranian Airlines office that was vandalized during the first days of the war in 1980; it was burned and now served as an impromptu toilet for drunken passersby. We drank a toast to disability and listened to Umm Kalthum sing "Forgetfulness is Bliss." That day we sat next to an old man—a permanent fixture in the bar. According to the waiter, he came in every day at 3:00 and sat alone at the corner table, with his only son's photograph in front of him. He had been missing in action for four years. The old man would sit and drink, bottles crowding around the photograph, while he wailed and called out his son's name: Salam … Salam …
I went home. My grandmother had prepared the tea for our regular afternoon chat. She began to narrate the events of her day.
"You should have seen what happened in church today. They brought in this young man, a soldier, so handsome. Like the moon! And his father had gone mad, just mad. He was dancing and singing, 'My son's not dead. He's not dead.' Poor thing. He was an engineer and left two children behind. His wife was there, too. She was tearing out her hair. How they cried! And his father danced and cried like a woman."
I asked her about this sudden change in religious atmosphere: "Since when do they play music in church?"
"Not inside! They were outside, next to the door. Whenever they bring in a soldier a group of those Party members come and play music. Why don't you come to church once in while if you want to know what goes on there? One like you, no religion …" I evaded the rest of that lecture by asking another question. "What music did they play?"
"I don't know. It was … 'The Land Is Your Mother.' That's it."
A friend had once convinced me to submit some of my stories to Jumhuriyya, and he even offered to take them himself to the editor of the cultural review, whom he happened to know at the time. I wasn't very hopeful—most of what they published were stories by authors like themselves, who wrote celebratory prose in the meter, beat out by the war drum. But he insisted, and I agreed. I gave him a story about the delirium of a grief-stricken mother who waits for the body of her only son to return from the war. The editor rejected it, of course, on the grounds that it was not useful for "mobilization purposes." The mother of a martyr should be proud and greet the body of her martyred son with songs of joy, he told me. For were not "the martyrs nobler than us all"?3
1. Pass?
2. A saying of our venerable Leader, may God preserve Him.
3. A saying of our great Leader, may God preserve Him.
Sinan Antoon is a poet, novelist, and filmmaker. Born and educated in Iraq, he emigrated to the US in 1991. I'jaam: An Iraqi Rhapsody is his first novel to be published in the US and is forthcoming from City Lights Publishers in June. The Baghdad Blues, a collection of his poems, is forthcoming from Harbor Mountain Press. He teaches at New York University.
Originally published in
Featuring interviews with Bill Jensen, Robert Polidori, Cristina Garcia, Lore Segal, Mary Jordan, Reinhold Friedl, John Turturro, Sarah Ruhl.