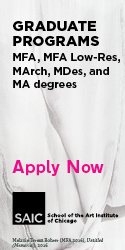 If every day of the calendar
was sing-sing-sing my love
among the fallen leaves
with a black man and woman
swinging away at the hips
until dawn
(with or without the moon)
and if on the roof of the world
a bird, a zopilote
struck its claws out
at the daughter of a prostitute
(all yard and a half of them)
and shake-shake-shake it out
push push push
until …
Then we'd have sufficient reason
to think about things
like the high arching wings of bats
hanging from the cold, clear ceiling of the universe
hung for days
including even the first of May
when there are:
        parades
        letters
        mailmen
        paraders
        slogans
yet, inside the pride
of so many workers
the disregarded, underloved, poorly dressed,
of whom there are so many,
though not all have bread
nor are payed in full for their sweat
nor ever given fair promotion
though they march and protest
against those that hold all the money
singing May, oh May, most faithful month,
protesting the stomping feet of policemen,
dancing without want:
the carefree sing-sing-sing my love
and so I will dance
content
in the middle of the May Pole wheel
with my rain dance
and my solitude
a dance for the first rains of spring
and in the end
it is through the new green
that the voice of the people is heard
yelling from high atop the May Pole:
May, oh May, most faithful month.
Translated from the Spanish by Charles Tarzian.
Carlos Rigby, Nicaraguan poet from the Atlantic Coast.
Originally published in
Cindy Sherman, Dario Fo, Bruce Weber, Lisa Fonssagrives-Penn, and Raymond Voinquel.