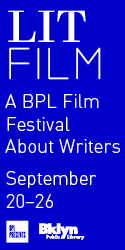 being your daughter
never gave me kite wings.
Oh … I been running for air for light for a pile of ribbons to the sky
oh I been flying high alright.
I cut loose but I still be
restless as the sea
turnless as a lobster fleeing backwards.
I wanted to be someone's daughter more
than eyes could blink more than tongue could speak.
Lovers are crumbs toasted to that bait.
And I'm just a fish baby flounder lying on my side …
One eye straight up, the other sand blind.
Please Neptune reshape me
Into a Kite
with a tale and flight and no eyes whatsoever.
No! It's bad to be any father's daughter
the sons of the world would surely agree.
They march out … one thick nose pointed to blood and destiny.
They smell earthwise, make model deities outta silly putty
           and the spit of a kiss.
They climb mountains with feet feet feet that go up
and never think back.
They earthquakes.
They volcanies.
They no lids no brows no sighs tears screams you hear them
at night sometime like baby gurgles from my depth.
They lost and losing and always winning
singing whistling polishing cutting groaning women.
They do not float.
They do not float.
Blessed with riddles of fat and unquestioning feet
               THEY STOMP.
Once upon a time
there was a daughter raised as were a son.
Her family knew, if her true sex be revealed,
she'd be tossed to the dragon/gargoyle/minotaur.
Female sacrifices were very big at the time
and monsters were hungrier than ever for soft, salmony flesh.
They did not want her
to die die die
so they snipped off her budding breasts
and dressed her in baseball leggings and barnacle caps.
She rode off to battlous adventure. And drew grave conquests.
But the heart of a girl lay within her like a claw and
she wouldn't climb on forever.
She remembered wanting
to fleat in the ocean's bowels
Where she could crawl into a giant oyster shell
and cry herself into a salt sea of pearls.
She had a legacy to throw at the swine.
One day she abandoned her legion
chased by sticks and stones
but they couldn't hurt her …
she turned into a jelly fish with no bones.
If
she had been my daughter
I would have cut her down before her memory did.
I would have watched to see what thing
might grow from the drops of blood trickle from her heart
and the streams of blood from her tiny wrists
and the glob of blood from her wedding ring finger.
If I had been
her mother I
would have tossed her out when first I heard
Opportunity's faint knock.
Originally published in
Cindy Sherman, Dario Fo, Bruce Weber, Lisa Fonssagrives-Penn, and Raymond Voinquel.